At Cordcutting.com, we love to talk about the devices that we use to stream our content. But we're also interested in the devices that we use to view our content, like 4K televisions. In that spirit, we're taking a look at the best projectors on the market today. These awesome devices help you take television to the next level. Put your favorite sports team on the wall, or create a movie theater atmosphere in your basement! It's all possible when you invest in one of the best projectors available. By the way, don't forget to hook your projector up to a great streaming device. With the right setup, cutting the cord can be easy – and the quality of your viewing experience can actually go up after ditching cable. If you think that part of that equation might be investing in a projector, this list of the best projectors is for you.
The Best Projectors
Our list of the best projectors doesn't just rely on our own insight. We combed the most reliable review sites on the web, read through customer reviews, and checked out specs to find the best projectors available – in other words, we did all of the research you'd want to do before making a big purchase, and we did it for you.
This isn't just a list of the biggest projectors or the most expensive ones, either. We took all sorts of factors into account, and looked at some the most affordable projectors on the market, some of the smallest projectors being made, and some of the most innovative projectors money can buy (and, yeah, we looked at the biggest projectors and the most expensive ones, too). The resulting list of best projectors is a balanced one, with options that combine the best of what you're looking for. There's diversity on this list, which includes projectors large and small – and high-end and inexpensive – alike. But the projectors on this list also offer a blend of multiple factors, including quality and value. No matter what your budget or your priorities, there's a good chance that the best projector for you is on this list. Aren't you glad you didn't do all of this research yourself?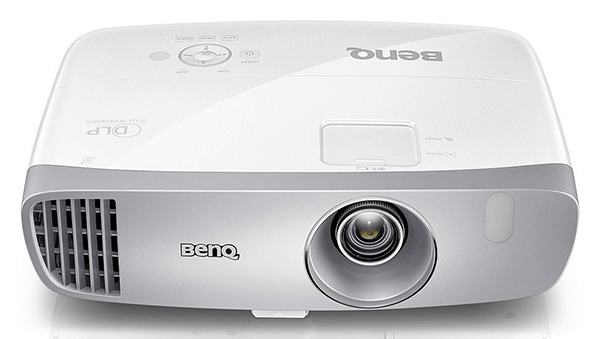 Price: $749.00
Resolution: 1080p
Projectors come in all shapes and sizes – and at all price points. But some price points are more popular than others, and the competition for customers attention at the $1,000 mark is pretty fierce. So what's the best projector for around $1,000? In the view of many critics, it's the BenQ HT2050.
This model took the honor of best $1,000 projector over at The Wirecutter. It made best-of lists at CNET and on other sites, too. And it's been wowing customers over at Amazon, where it enjoys rave reviews.
Best of all, the HT2050 isn't actually priced at $1,000 right now, anyway: as of this writing, it's down near $700. Not a bad deal for one of the best projectors around.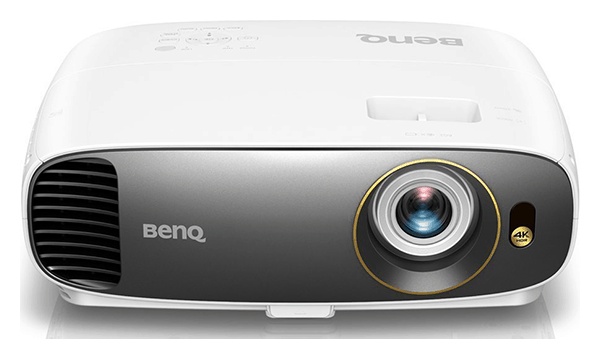 Price: $1,499.00
Resolution: 4K
No, that's not a typo: this is a 4K projector that retails for under $2,000. One of the most exciting things happening in the projector space right now is the proliferation of more affordable 4K projectors – and the BenQ HT2550, with its unbelievable sticker price, is arguably the poster child for this new type of projector.
"Cheap" is relative, of course, and some might consider this model inferior to other, pricier options that might claim the title of the best cheap 4K projector – while others would say that there can be no list of the best cheap 4K projectors until one of them is actually, you know, cheap! But whatever you want to call it, the BenQ HT2550 has broken new ground in affordability among 4K projectors. While it's not a flawless machine, it's the best 4K projector at its price point, though that's mainly because it's really the only 4K projector at its price point. This resolution at this price is enough to earn the BenQ HT2550 a spot on our list of the best projectors.

Price: $549.00
Resolution: 1080p
The $500 to $700 range is a very popular price range for projectors (there will be some others on this list in the same range), but no projector in that price range sells more on Amazon than this one: the Optoma HD142X. And it's not just customers who think this is the best projector in its price range – plenty of review and ranking sites give it that honor in various ways. CNET calls it the best picture for the price, TechRadar calls it a "great value," and it has scored more than its share of spots on lists of the best affordable projectors, best cheap projectors, and best-value projectors.
This is one of the best projectors for small rooms, too, as it can give you a pretty impressive 107-inch screen with a throw distance of 12 feet. That's not quite tops on this list, but when combined with the superb picture quality, plentiful input ports, and other perks of this model, it's enough to make a strong case for the HD142X's inclusion on our list of the best projectors.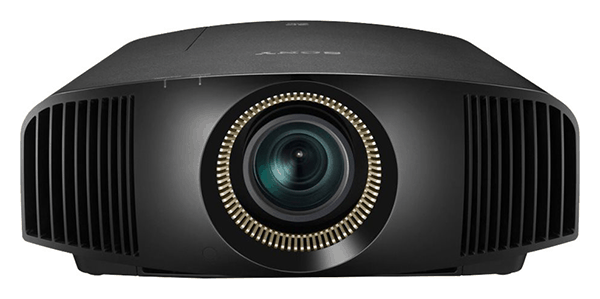 Price: $7,995.00
Resolution: 4K
Back for another year on our list of the best projectors is the Sony VPL-VW350ES. Cheap it's not, but you'll find few that disagree about the quality of this one, which is widely considered one of the best 4K projectors (if not the single best 4K projector of them all).
This near-prefect model enjoys an appropriately near-perfect rating on Amazon, Walmart, and other retailers we checked. It can project a massive 12-and-a-half foot screen, which stays at a crisp 4K quality even as it approaches movie theater levels of enormous. If you want the ultimate projector, and money is no object, you'll want to take a good long look at the Sony VPL-VW350ES, which might be the single best projector on the market right now.

Price: $589.99
Resolution: 1080p
ViewSonic's projectors excel in this price range. This little guy packs a serious punch, and is perfect for when you want a big-time picture in a smaller room. With some options on this list of best projectors, small rooms present a problem. Projectors have what's called a "throw distance," which refers to how far back from the screen they ought to be.
With this ViewSonic model, you can create a screen as large as 120 inches from just 10 feet away, reviewers say. And the picture is in gorgeous 1080p, That feat is possible because this projector has a short-throw lens, and that means that it's one of the very best projectors for those of us who want to watch our content in smaller rooms.
This is also one of the best projectors for cord cutters, thanks to a bunch of input jacks and some creative design. One of the ViewSonic 7828HDL's HDMI ports is tucked into a little compartment with a micro-USB charging cord built in, making it ideal for small streaming boxes and streaming sticks like the Roku Streaming Stick, Fire TV, or Fire TV Stick.
Please like us on Facebook to keep up to date on what's new in the world of cord cutting: