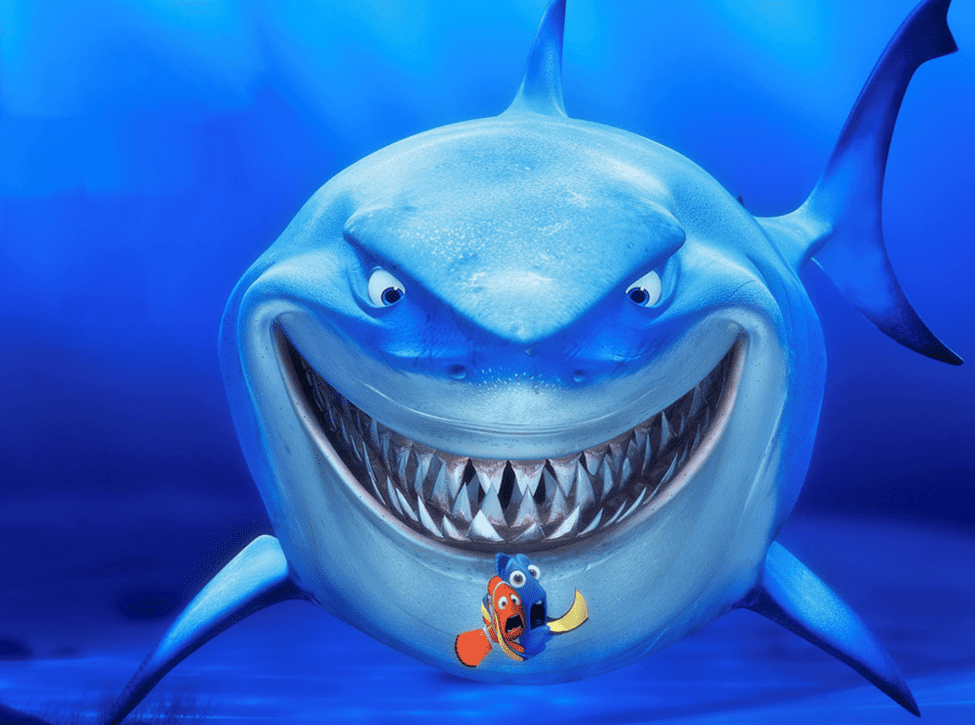 The season for family bonding is upon us! Rather than arguing about switching between the Thanksgiving Day Parade and the football game, put on a movie the whole family will enjoy. Whether you love older classics or prefer to keep up with newer Pixar movies, there are plenty of films to choose from. We put together a list of nine movies perfect to watch during Thanksgiving weekend.
Pro tip: Pop one on to keep the kids entertained while the adults prepare Thanksgiving dinner in the kitchen!
'Ron's Gone Wrong' (2021)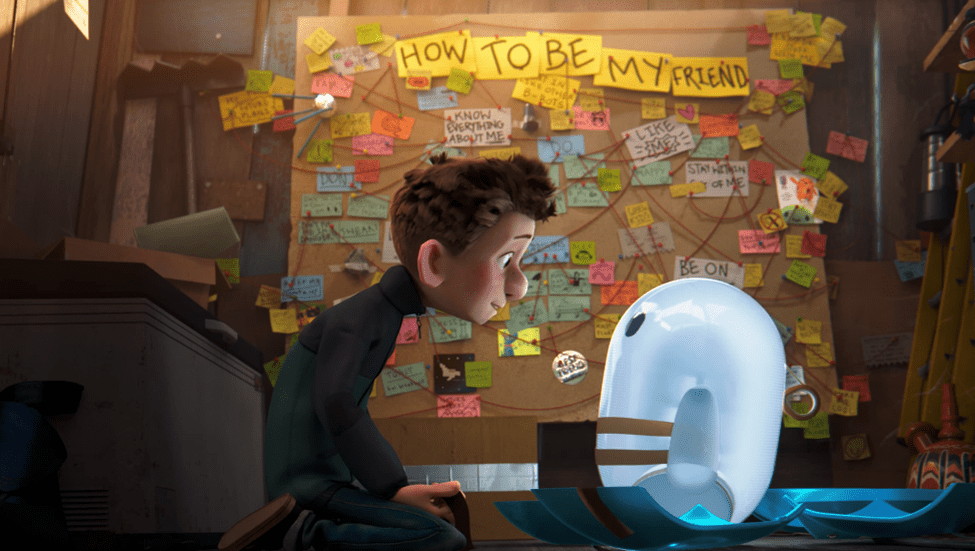 "Ron's Gone Wrong" is all about learning how to be a good friend — perfect for reminding your family to be on their best behavior on Thanksgiving. In the rise of the social media age, awkward middle-schooler Barney doesn't fit in. When he gets Ron, the so-called "best friend out of the box," for his birthday, he thinks his troubles are solved. Things go south when Ron's malfunctions cause trouble at school and home, ultimately teaching Barney that friendship is a two-way street.
"Ron's Gone Wrong" is available to stream on Max and Disney Plus.
'The Peanuts Movie' (2015)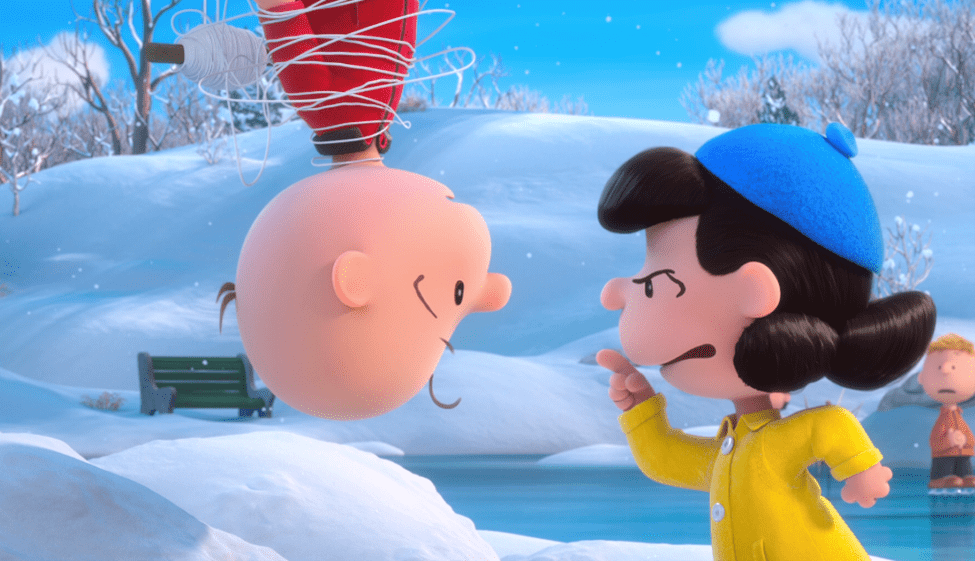 Charlie Brown is a classic cartoon for anyone born after the 1960s, but now a new generation gets to see Charles Schulz's magic. "The Peanuts Movie" features all our favorite jokes from the originals, from Lucy (Hadley Belle Miller) picking on Charlie (Noah Schnapp) at every turn to Snoopy's (Bill Melendez) fight with arch nemesis the Red Baron. Join Charlie and the rest of the gang on a new adventure in 3D animation.
"The Peanuts Movie" is streaming on Disney Plus. For a more turkey dinner–themed movie, "A Charlie Brown Thanksgiving" is available on Apple TV Plus.
'Rio' (2011)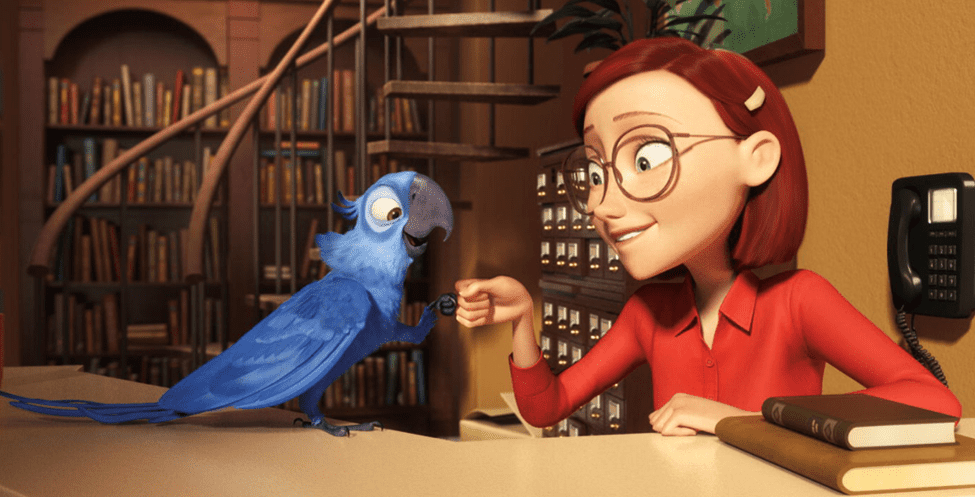 If you've always wanted to go on an exotic adventure abroad for the holidays without missing out on seeing your family, then you need to watch "Rio." Blu (Jesse Eisenberg), the last male macaw, is raised by Linda (Leslie Mann) in the U.S. Completely domesticated, Blu meets the last female macaw in Rio de Janeiro so they can save their species. Plans go awry when Blu and Jewel (Anne Hathaway) are snatched by smugglers.
Full of fun adventures like Carnival, "Rio" is streaming on Hulu and Disney Plus.
'Night at the Museum' (2006)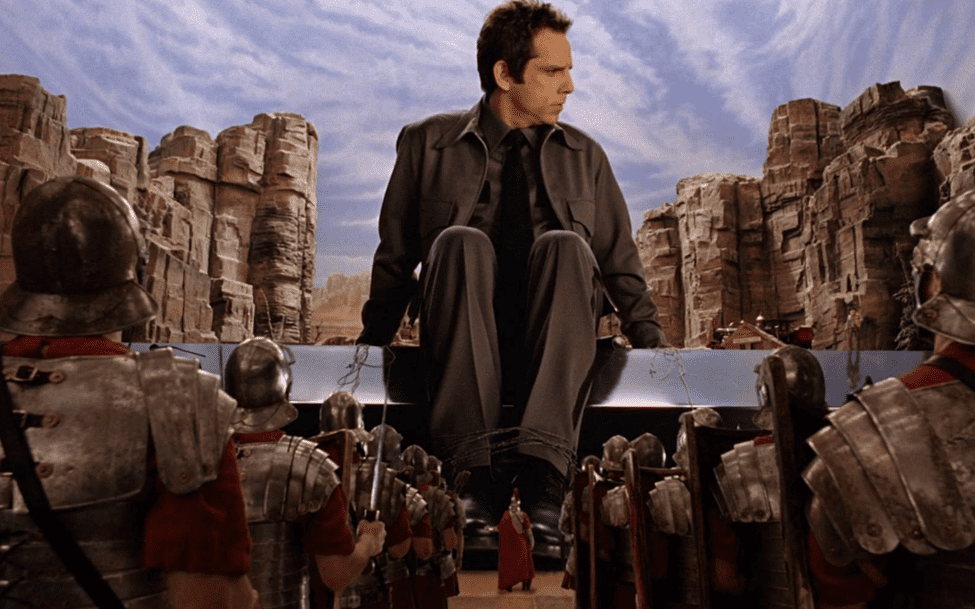 With a talented cast, "Night at the Museum" delivers a night of fun for the whole family. When Larry (Ben Stiller) becomes the new night security guard at the Museum of Natural History, he learns that the museum is cursed. He finds himself out of his depths when the exhibits come to life, leaving a trail of wreckage throughout the museum. He meets a variety of historical people, from Teddy Roosevelt (Robin Williams) to Attila the Hun (Patrick Gallagher).
Bring out the pumpkin pie and settle in the living room for a movie marathon the entire family will be entertained by! The "Night at the Museum" trilogy is on Disney Plus.
'Finding Nemo' (2003)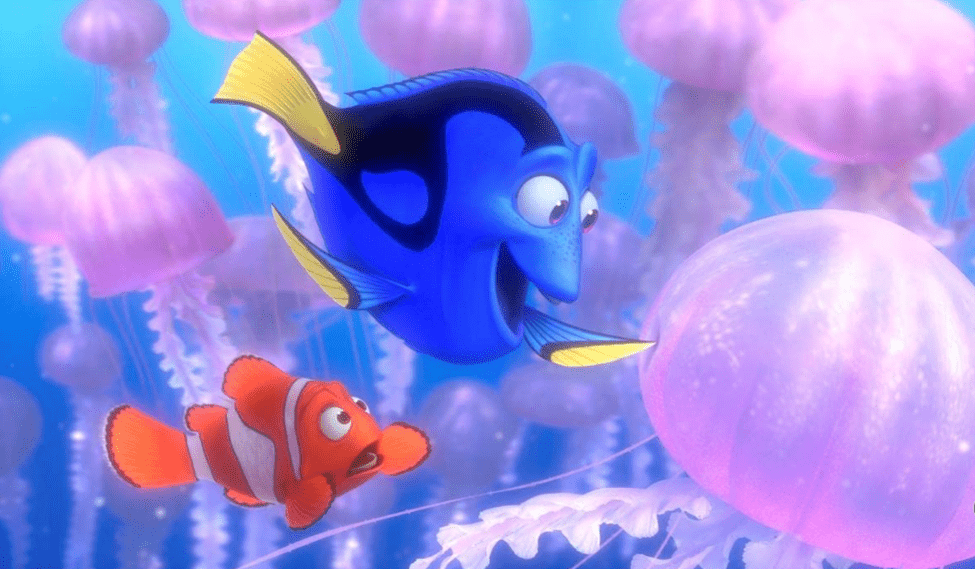 "Finding Nemo" has been a beloved film for both kids and adults since its premiere in 2003, so pop it on the TV when your family needs entertainment and the turkey isn't ready yet. When Marlin (Albert Brooks) is separated from his son, Nemo (Alexander Gould), he sets out on an adventure in the deep blue to find him. He meets an array of odd characters during his travels, including fan-favorite Dory (Ellen DeGeneres), who has short-term memory loss and a happy-go-lucky attitude.
For a holiday all about coming together with family and friends, "Finding Nemo" is the perfect movie to stream on Disney Plus.
'The Princess Bride' (1987)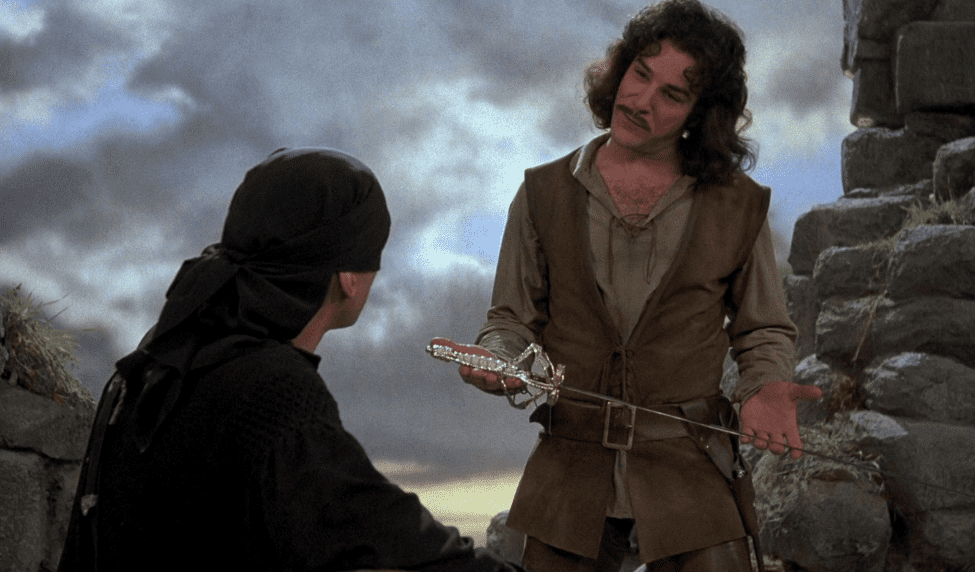 "The Princess Bride" is an '80s classic, everything from screaming eels to funny one-liners to "twue wuv." The tale follows Westley (Cary Elwes), a farm-boy-turned-pirate, as he journeys to reunite with his true love, Buttercup (Robin Wright). He climbs dangerous cliffs, duels in epic sword fights, and turns enemies into friends along the way. This is the ultimate feel-good movie to watch with your family, and no one will object to playing it in the background while working on Thanksgiving dinner in the kitchen.
"The Princess Bride" is streaming on Disney Plus.
'Ferris Bueller's Day Off' (1986)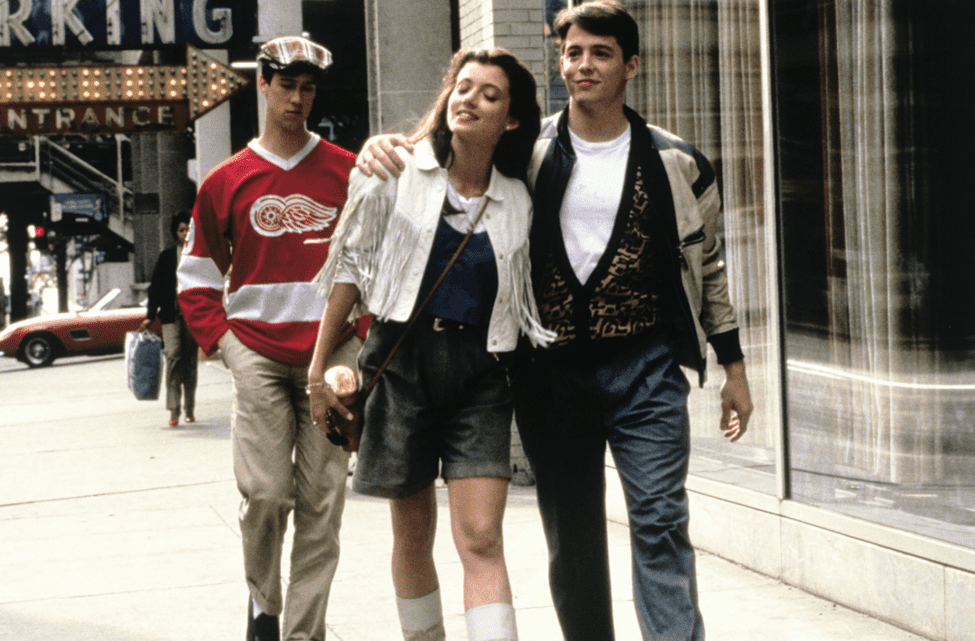 One of the best things about holidays like Thanksgiving is being able to share older movies with the kids. It's like sharing a piece of your own childhood with them.
In "Ferris Bueller's Day Off," Ferris (Matthew Broderick) has decided to skip school, convincing his friend Cameron (Alan Ruck) and girlfriend Sloane (Mia Sara) to come along for the ride. While they're gallivanting around Chicago, principal Rooney (Jeffrey Jones) is determined to catch Ferris playing hooky. "Ferris Bueller's Day Off" is available to stream on Philo.
'Indiana Jones and the Raiders of the Lost Ark' (1981)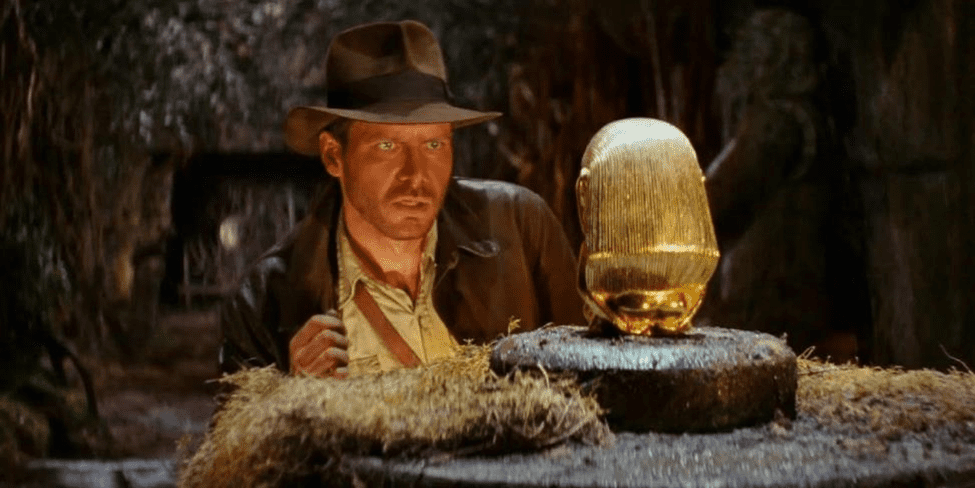 If you and your family are feeling adventurous — or you can't make it to Disneyland during Thanksgiving weekend to go on the Indiana Jones ride — then it's time to strap in for a movie marathon, starting with "Indiana Jones and the Raiders of the Lost Ark."
Indy (Harrison Ford) is an archaeology professor who takes every opportunity to go out in the field and hunt down old artifacts. Chasing down the Ark of the Covenant, a biblical artifact, will pit him against both a group of Nazis and his worst fear, snakes.
For a whipping good time, all three Indiana Jones movies are streaming on Paramount Plus.
'Star Wars: Episode IV — A New Hope' (1977)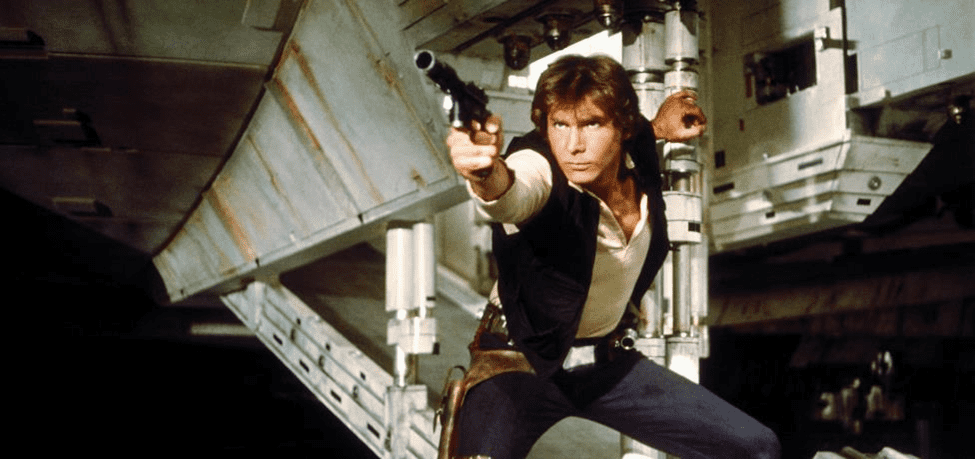 The Star Wars franchise has united generations, providing something for families to bond over during Thanksgiving. We love the new movies and TV shows, but nothing compares to the film that started it all: "Star Wars: Episode IV — A New Hope." Join Luke Skywalker (Mark Hamill) as he trains with a Jedi knight; flies through the galaxy with Han Solo (Harrison Ford), Chewbacca (Peter Mayhew), and two droids; and takes down the Death Star.
If you prefer watching the entire franchise chronologically, everything Star Wars–related is on Disney Plus.