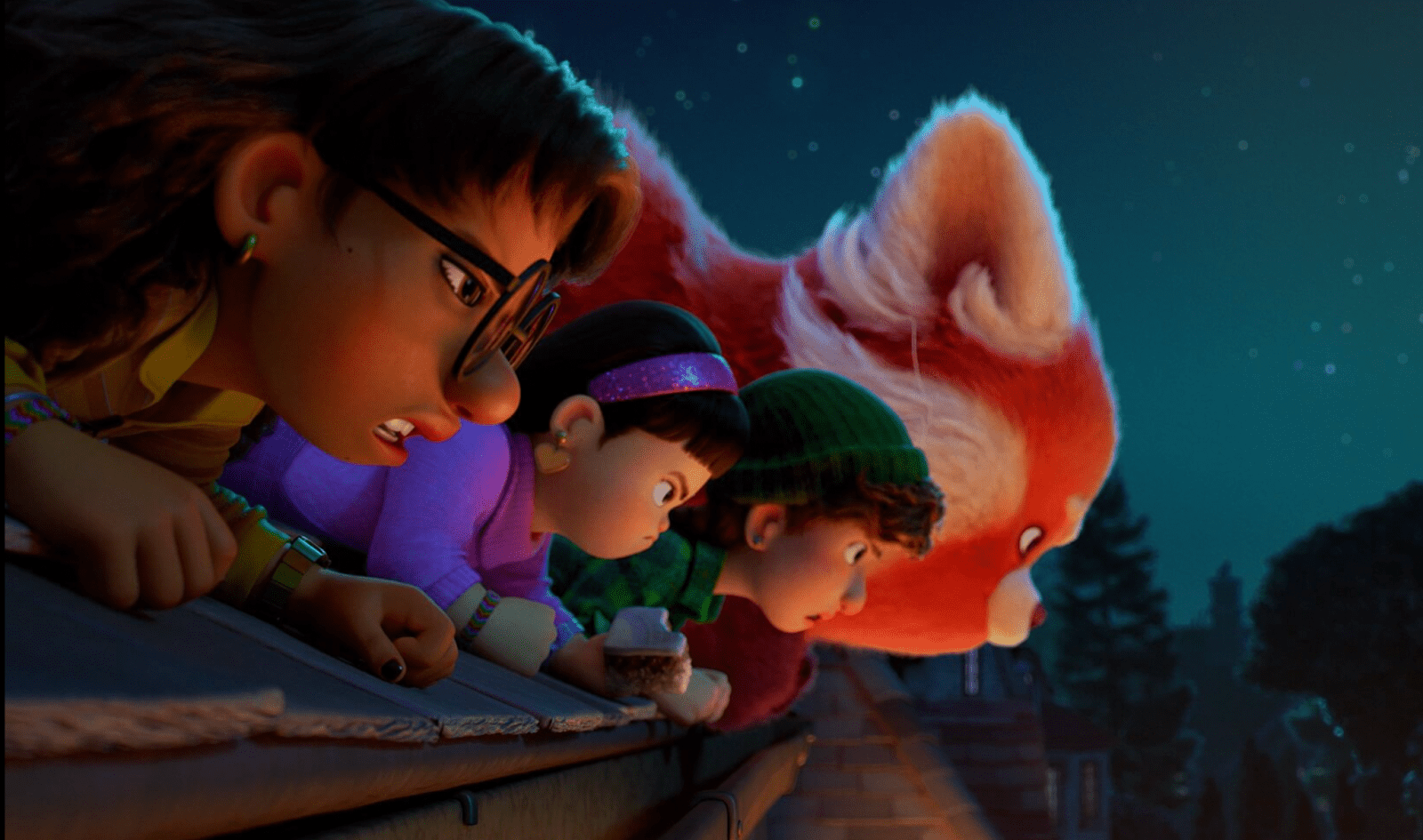 One of the joys of modern media is that those of us who enjoyed animated shows (shout-out to "Arthur," "Franklin," "Captain Planet," and "Thundercats"!) way back when – or the early '90s – can continue admiring the medium. These days, we can revel in the fast pace, bright colors, and beautiful artistry of the same types of shows and movies aimed at both kids and adults. This Oct. 28, in honor of International Animation Day, why not pour yourself a bowl of cereal, hunker down on the couch, and stream the extraordinary movies and shows below? If you plan on watching with younger animation lovers, make sure to check out the ratings beforehand because some of these are only suitable for adults.
'Little Demon'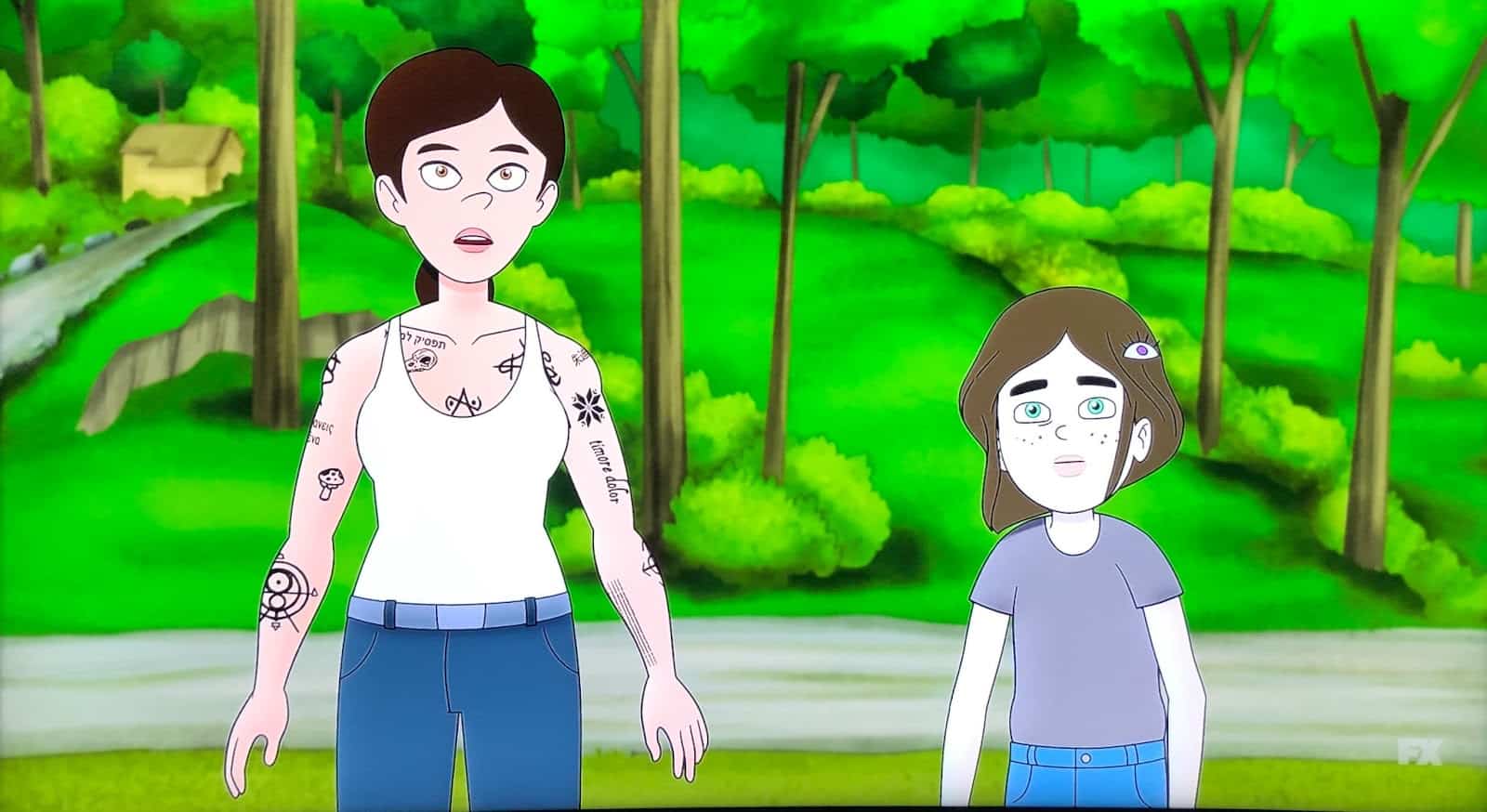 Imagine by some twist of fate you gave birth to the Antichrist, thanks to a little help from Satan who, as a teenager, realizes all of their superhuman powers to destroy the world. Well, that's the basic premise of this hilarious new show on Hulu from FXX.
Starring Aubrey Plaza as Laura Feinberg, Danny DeVito as Satan, and Lucy DeVito as their devilish teen, Chrissy Feinberg, "Little Demon" is one of the most jaw-dropping and side-splitting animated shows of 2022. Laura has spent the past 13 years mastering the dark arts in order to protect Chrissy from the hellish monsters out to kill her. However, when an excommunicated Satan appears back in both of their lives to see his apocalyptic plan, "Maximus Dawnus," the usual family dramas and hiccups ensue – except the fate of the universe is at stake.
If you like other animated shows like "Rick and Morty" and "Archer," "Little Demon" is the perfect way to celebrate both the spooky season and International Animation Day this year!
'Turning Red'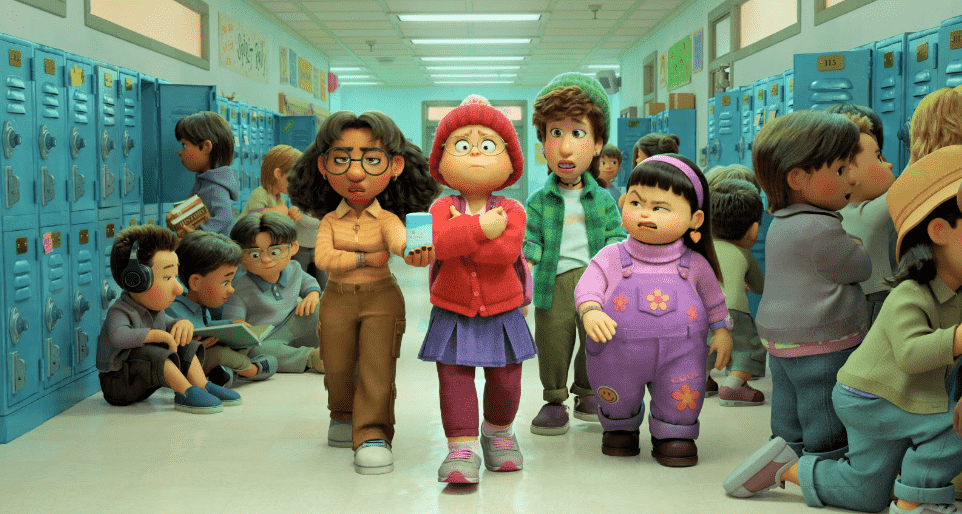 If "Little Demon" is too sulphury for your taste, "Turning Red," available to stream on Disney Plus, provides an excellent story that focuses on the life of a 13-year-old Chinese-Canadian girl.
"Turning Red" stars Rosalie Chiang as the voice of Meilin "Mei" Lee who helps take care of her family's temple dedicated to her ancestor, Sun Yee, alongside her mother Ming (Sandra Oh) and father Jin (Orion Lee). One night, Mei discovers that whenever she feels intense emotions such as anger or embarrassment, she uncontrollably turns into a giant red panda (hence the adorable double entendre of the film's name). Mei's journey speaks to the importance of understanding the role familial and cultural values play in one's personal identity and to the struggles of being a teenager dealing with really difficult physical, social, and emotional changes.
In short, this is a movie about embracing the parts of us that are unique, unchangeable, human, and vital. Domee Shi, the director and writer of "Turning Red," directed, wrote, and created the art for the 2018 Pixar short, "Bao," also available on Disney Plus.
"What If…?"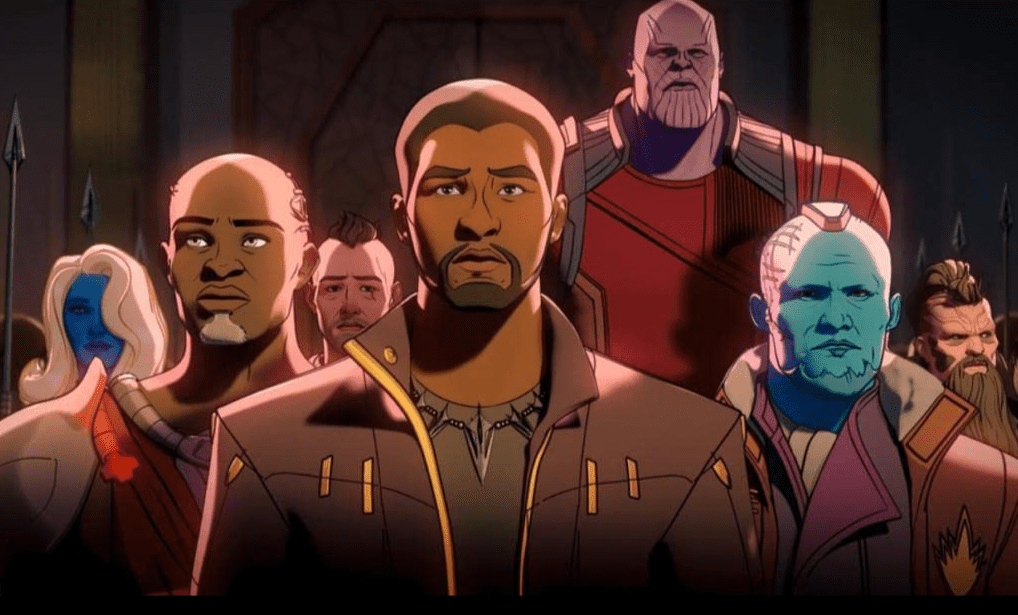 What if there was an animated series from Marvel that explored alternative endings to existing comics and films, challenged the concept of time and space, and retconned the entire Marvel Universe? Well, you're in luck because "What If…?" is a stunning adaptation of the 1977 comic of the same name.
Jeffrey Wright stars as the Watcher, an omnipotent and omniscient narrator charged with spectating events as they unfold throughout the multiverse. This show feels distinct and unique within the MCU and definitely plays with conventions of narrative and form as beloved actors return to the screen as animated heroes. Each episode of the series is entitled with a question that reveals the hypothetical scenario addressed, such as "What If…T'Challa Became a Star-Lord?," "What If…Ultron Won?," and "What If…Zombies?!" Each one is loaded with fun twists and turns.
What if you could watch Marvel comics come to life on screen? Disney Plus has you covered!
'Solar Opposites'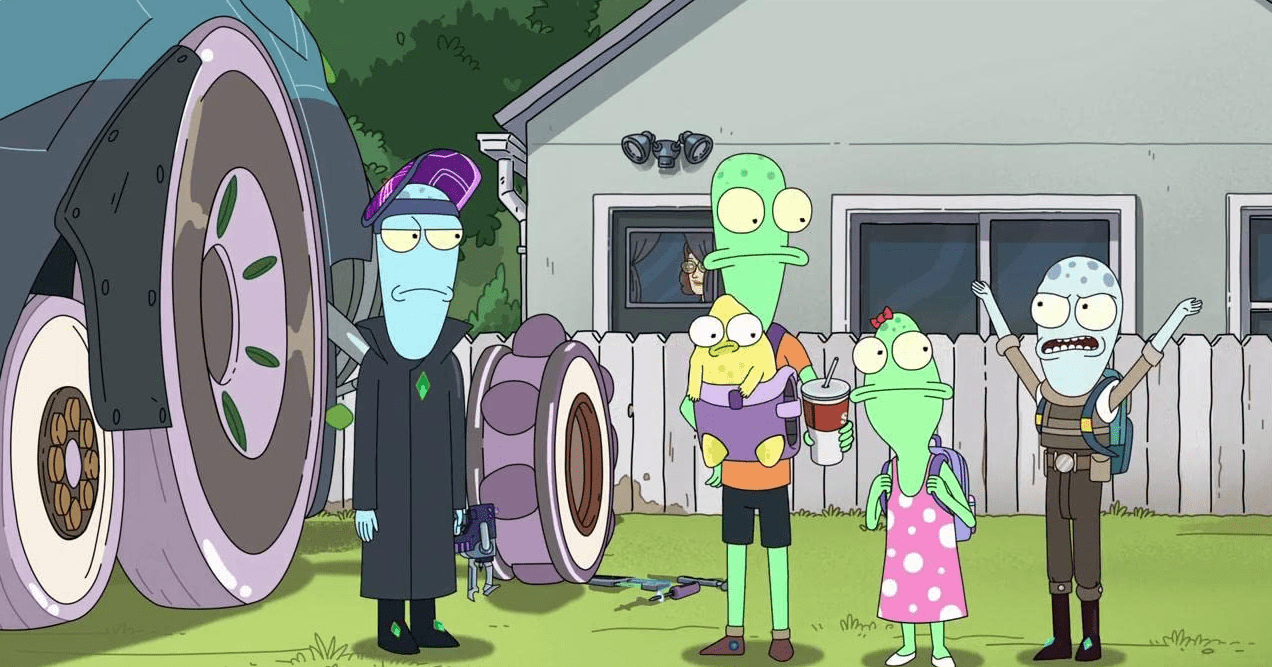 From creators Justin Roiland (also a creator of "Rick and Morty") and Mike McMahan comes a stellar series about a family – the all-too-obviously named "Solar-Opposites" – who leaves their home, Planet Shlorp, when it explodes. In the process, they plan to take over Earth. Terry, Yumyulack, Jesse, Korvo, and the Pupa assimilate very easily yet exist conspicuously as aliens – imagine a crashed escape pod nestled atop the roof of the Solar-Opposites' split-level, suburban home.
"Solar Opposites" has another parallel storyline where Yumyulack creates a terrarium in his and Jesse's room where he stores shrunken-down humans who insult or inconvenience him while on Earth. The Wall, as the terrarium becomes known, delights audiences with its own post-apocalyptic survival narrative that features a bite-sized coup d'état, political intrigue, forgiveness, and the precarity of freedom.
All three seasons of "Solar Opposites," with its twists and out-of-this-world jokes, are on Hulu. A fourth season has recently been announced.
'Flee'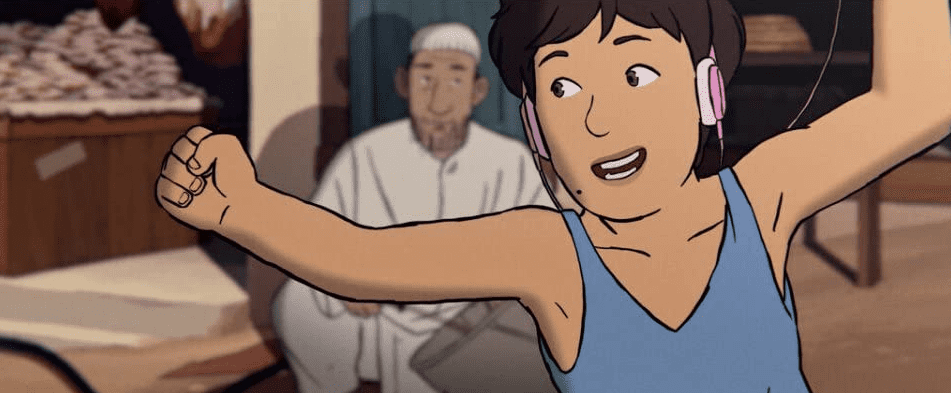 "Flee" (Danish: Flugt) tells the story of Amin Nawabi, a young man who seeks refuge in Denmark, away from the political upheaval in Afghanistan around the collapse of the Soviet Union. Amin and his family fly to Russia and secretly make their way to Sweden, hidden away in freight containers.
Amin eventually arrives in Denmark. Suffice to say, the narrative takes the form of an interview between director Jonas Poher Rasmussen and Amin that is intended to document one person's struggle with coming to terms with their sexuality, past traumas, and concept of home.
One of the unique aspects of this animated documentary is that Rasmussen and Amin have known each other since they were teens in high school. "Flee" was nominated by the Academy for Best Animated Feature, Best Documentary Feature, and Best International Feature Film in 2022, an impressive feat in its own right because it's the first film to be nominated in all three categories.
You can watch "Flee" this International Animation Day on Hulu!
'Bob's Burgers'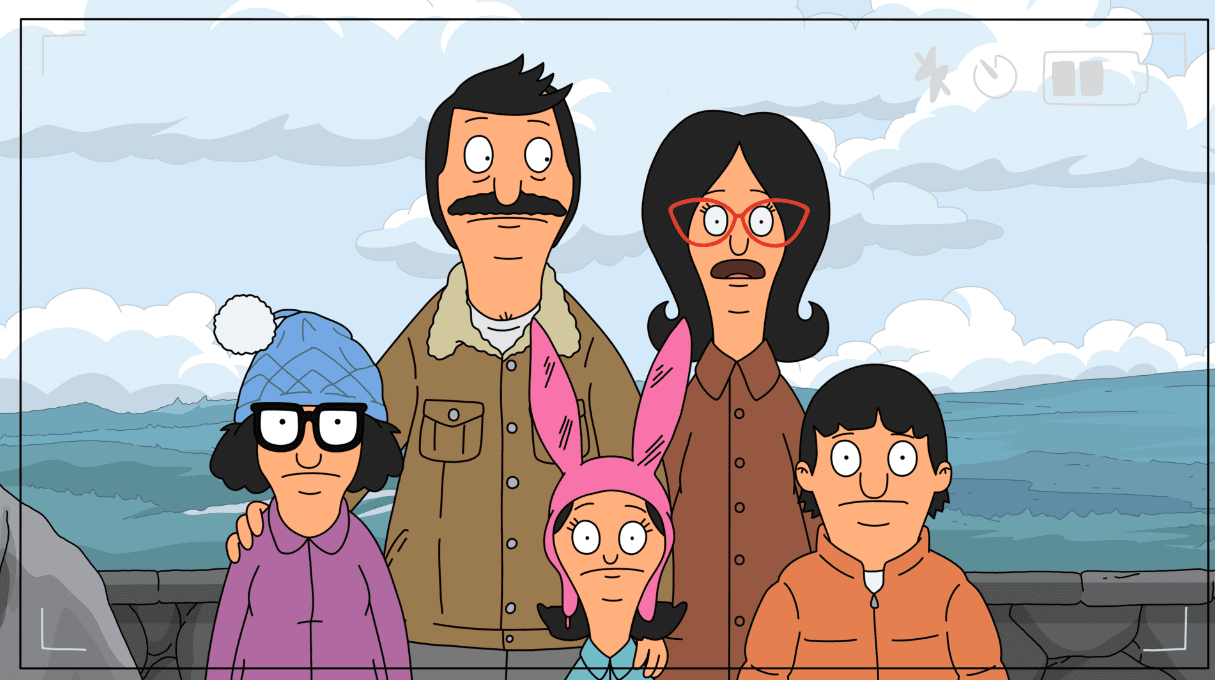 Now in its 13th season on Hulu and having just appeared as a feature film in May of this year, "Bob's Burgers" is a perennial favorite among meat-eaters and vegans alike. This animated sitcom explores the daily life of the Belcher family – Bob, Linda, and kids Tina, Gene, and Louise – as they run the family's restaurant, an underrated burger joint that's always experiencing improbable dramas.
This show touches on universal human experiences and extends into the absurd as the characters share their most intimate moments with us. The show stars the voices of H. Jon Benjamin, John Roberts, Dan Mintz, Eugene Mirman, and Kristen Schaal. Additionally, it features the guest starring voices of some of American comedy's most iconic personalities. "Bob's Burgers" may be the perfect show to binge this International Animation Day or even just this weekend!
When you watch, keep an eye out for each episode's changing Burger of the Day (which sometimes happens a few times within an episode). Highlights include topical puns like "Poblano Picasso Burger," "Use It Or Bleus It Burger," and "Video Killed the Radicchio Star." After all, you can't enjoy a burger without a pbun, and you'll be sure to eat up every last bite of this great family comedy.
'My Neighbor Totoro'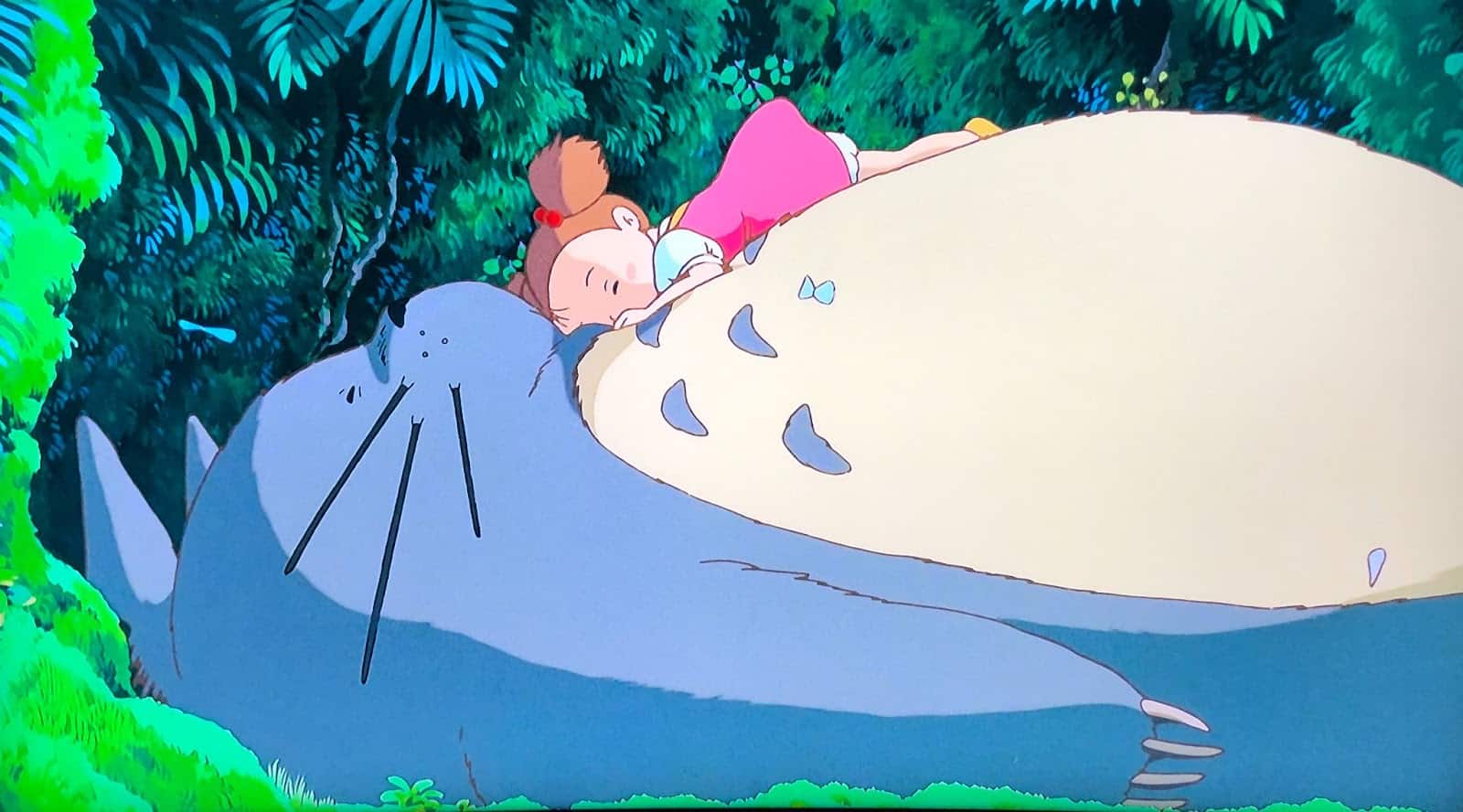 "My Neighbor Totoro" has become an international cult classic since its release in 1988. At the heart of this classic Studio Ghibli animated film lies a story about two sisters' (Satsuki and Mei) gorgeous imaginations that help them reframe and try to understand their mother's long-term illness.
Like so many Ghibli films, the artwork in "My Neighbor Totoro" depicts beautiful, idyllic scenes that allow audiences to follow Satsuki and Mei into another world filled with dust sprites, a cat that's also a bus, and fluffy forest spirits. (Totoro's name comes from Mei's mispronunciation of the Japanese word for "troll.") In all honesty, it was difficult to pick just one Studio Ghibli film to recommend, so if you'd like to check out more than one, HBO Max has a Ghibli hub. It features a veritable archive of some of the most beautiful animated films out there. Why not be Totoro's neighbor yourself this International Animation Day?