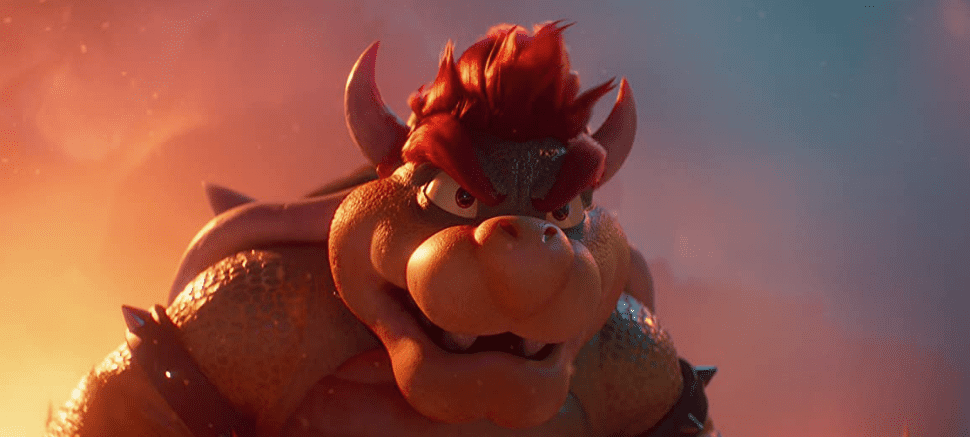 2022 was the year for movie comebacks, and it looks like 2023 will keep the momentum. It's also awards season, which is prime time for people to throw out their opinions on TV and the internet. The CordCutting.com staff already chose our top movie and show picks from 2022, but now we're sharing which movies we're excited to see this year!
Stephen Lovely – Editor-in-Chief
'Dune: Part 2' – Nov. 3, Theaters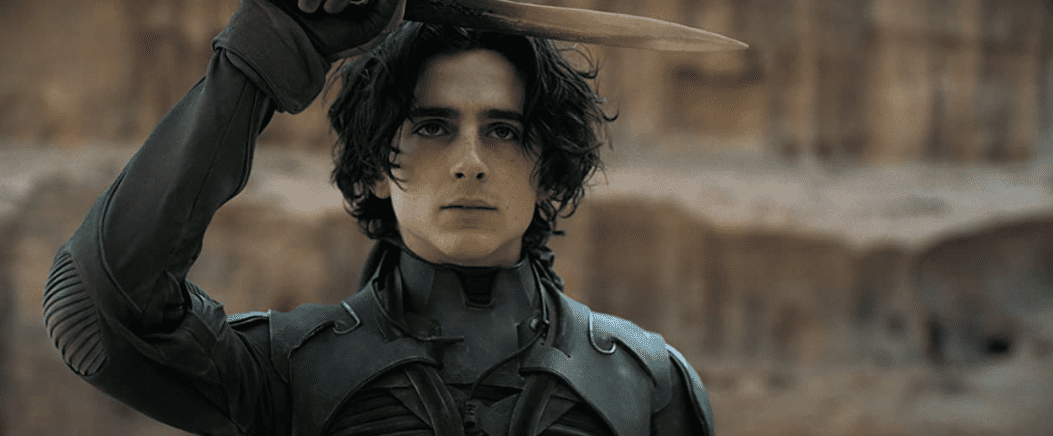 One thing you should know about me is that I love "Dune." I thought Denis Villeneuve crushed it with the first half of his two-part adaptation of the original book, and I'll be expecting big things from the back half when "Dune: Part 2" drops in November. I truly hope they let my favorite French-Canadian auteur make as many "Dune" movies as he wants. If Warner Bros. blows $200 million shooting "God Emperor of Dune," I will die happy.
Honorable Mentions: "Killers of the Flower Moon"
Deanna Nguyen – Streaming Editor

'The Super Mario Bros. Movie' – April 5, Theaters
Celebrity voice-casting aside, I'm really pumped for "The Super Mario Bros. Movie." It's one of those video game adaptations that sticks to 3D animation (Yes, I know the original "Super Mario Bros." game was technically in 2D.). Ever since the first trailer dropped, I was amazed by the animation (shoutout to Illumination!), and I knew that the movie was going to pay homage to many of the games in the franchise while still making it fun for everyone to see. Jack Black already sold me on his Bowser performance, but as for everyone else, we'll see.
Honorable Mentions: "Dungeons & Dragons: Honor Among Thieves," "Spider-Man: Across the Spider-Verse," "Barbie"
Andrew Cole – Internet Editor

'Barbie' – Summer 2023, Theaters
Not since Stanley Kubrick's "2001: A Space Odyssey" has an upcoming film been so gargantuan, so expeditious, and so PINK! "Barbie" is my most anticipated movie of 2023 because we deserve an escape from the never-ending social-media-fueled pressures of body image perfection to a world where perfection is unmistakably plastic (it's fantastic!). Plus, who better than Margot Robbie and Ryan Gosling to play the comely couple of Barbie and Ken?
While it's not the first time Gosling has worked alongside a doll (looking at you "Lars and the Real Girl"), I'm excited to see him leverage years of dreamy heartthrob roles to become the ultimate (possibly vain and vapid) fashion doll. Also, even though Margot Robbie's most recent movie, "Babylon," didn't receive the rave reviews of other Damien Chazelle films, it seems almost every project she touches turns to gold (or pink, in this instance). I expect "Barbie" to be no different. Pair all that with the powerful writing of Greta Gerwig ("Lady Bird") and Noah Baumbach ("Marriage Story"), and I think we're in for a wild ride in a dream car made for a theater near you.
Honorable Mentions: "Spider-Man: Across the Spider-Verse," "Tetris"
'Are You There God? It's Me, Margaret' – April 28, Theaters
I started going through puberty at around eight years old. It was lonely to be taller and look older than my classmates, making me feel awkward and ugly. Sometime during this period, my librarian mother brought home a book that was popular when she was a girl. It was about a half-Jewish, half-Christian girl going through puberty, questioning faith and the world, navigating boys and bras, and becoming her own woman. Needless to say, I could relate.
In Margaret, I found a friend and a peer at a time when I was lacking one. It's taken over 20 years since I met her, but I'm so thrilled to see her big-screen debut. Supported by brilliant actresses like Rachel McAdams and Kathy Bates, "Are You There God? It's Me, Margaret" looks like it will be a beautiful adaptation that highlights the connections between generations of women. I'm also very happy about the decision to keep the film in its original '70s setting because I feel that such a simple and universal story might be muddied by the complexities and technologies of our time.
Honorable Mentions: "Barbie"
Alejandro Medellin – Writer

'Tetris' – March 31, Apple TV Plus
Though "Tetris" is probably the most popular game around the world, if not the most played, many people may not know its origin story. It seems this film is doing it justice, albeit with some creative dramatizations. As a fan of all things video games, I'm happy the history of the medium is being recognized in a mainstream way.
Honorable Mentions: "Dungeons & Dragons: Honor Among Thieves," "Spider-Man: Across the Spider-Verse," "John Wick: Chapter 4," "Blue Beetle," "Teenage Mutant Ninja Turtles: Mutant Mayhem"
Nicholas Holterman – Writer

'Barbie' – Summer 2023, Theaters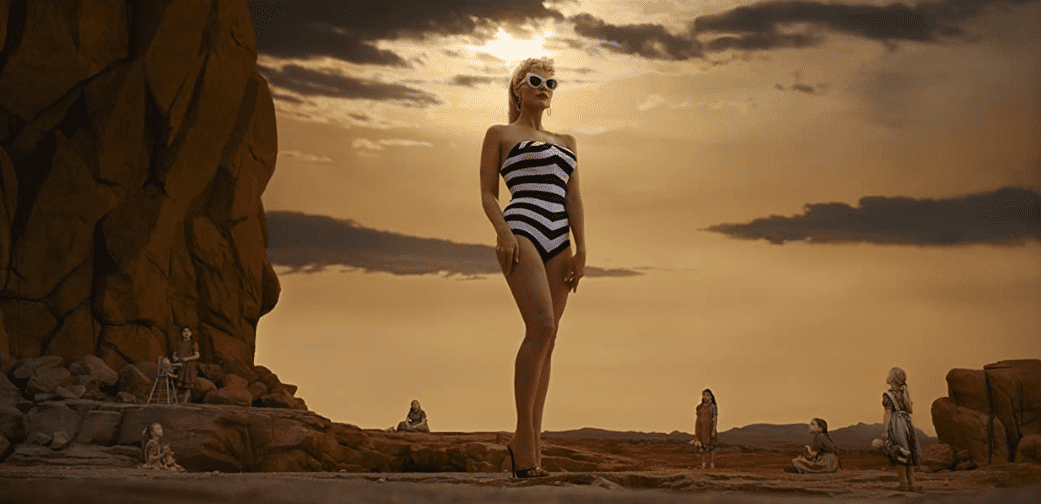 When I was a kid, my sister's Barbie dolls occupied a lot of my free time. I would make a real mess of them by cutting their hair into unfortunate styles and by fashioning crop tops out of their glittery blouses. Now, as someone who researches games and play, I have a whole new appreciation for toys and can't wait to see Greta Gerwig's vision of the timeless American doll in "Barbie."
Starring Margot Robbie and Ryan Gosling as the iconic Barbie and Ken, "Barbie" promises to be a movie about facing the realities of imperfection and seeking out a place to call home. We know surprisingly little about "Barbie," which has likely contributed to the hype surrounding its release, but the star-studded cast encourages optimism. Sharing the screen with Robbie and Gosling are Helen Mirren, Simu Liu, Will Ferrell, America Ferrera, and Rhea Perlman, to name a few, and writing the original score is the talented Alexandre Desplat.
Greta Gerwig, who directed "Lady Bird" and "Little Women," is sure to deliver a nuanced film that's self-conscious of the problematic past Barbie has encountered in terms of racial and physical representation while celebrating the doll's status as an essential, cultural fixture for the last 60 years. Most of all, though, I'm excited to see whether Gerwig's work shows if life is fantastic when you're made of plastic. This summer, make sure to take a break from the heat and your Dreamhouse, hop in your convertible, and check out "Barbie" on the big screen.
Honorable Mentions: "Chevalier," "Oppenheimer"
'Killers of the Flower Moon' – May, Apple TV Plus
I'm looking forward to watching "Killers of the Flower Moon," coming May 2023 on Apple TV Plus and Paramount Plus. The movie is based on David Grann's 2017 best-selling nonfiction book about a string of Osage Nation murders and the conception of the FBI in the 1920s. The cast looks incredible, the cinematography is vibrant, and it's an important piece of American history that's worth getting to know.