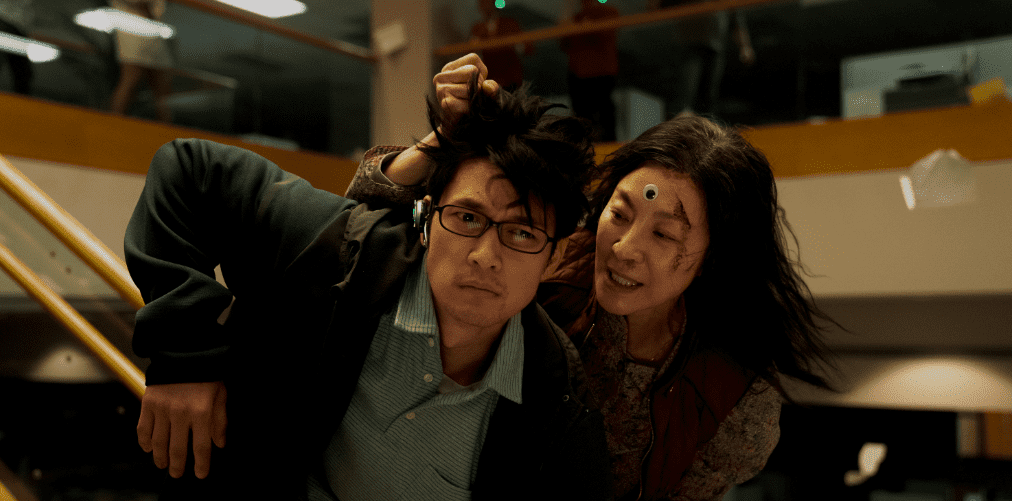 While 2022 comes to a close, film awards season has only begun. Everyone on the internet is talking about their favorite movies and TV shows from 2022, so we thought we'd join the conversation and share our top picks! It was tough to choose only one per category, but the CordCutting crew managed to narrow down their choices below.
Stephen Lovely – Editor-in-Chief
Top Movie: 'RRR'
"RRR" is everything a blockbuster should be. It's a movie that understands spectacle, and it revels in it. Like many big Indian hits, it throws in musical numbers and dancing alongside action sequences, mixing crowd-pleasing genres at will. What holds everything together is how well S. S. Rajamouli ("Baahubali: The Beginning") understands the essentials of blockbuster storytelling: compelling (if over-the-top) conflicts and characters, and a story that hits its beats and never drags. If it's predictable, it's only because it's archetypal; big movies should always feel at least a little like this.
Honorable Mentions: "The Batman," "Nope," "Elvis"
Top Show: 'Andor'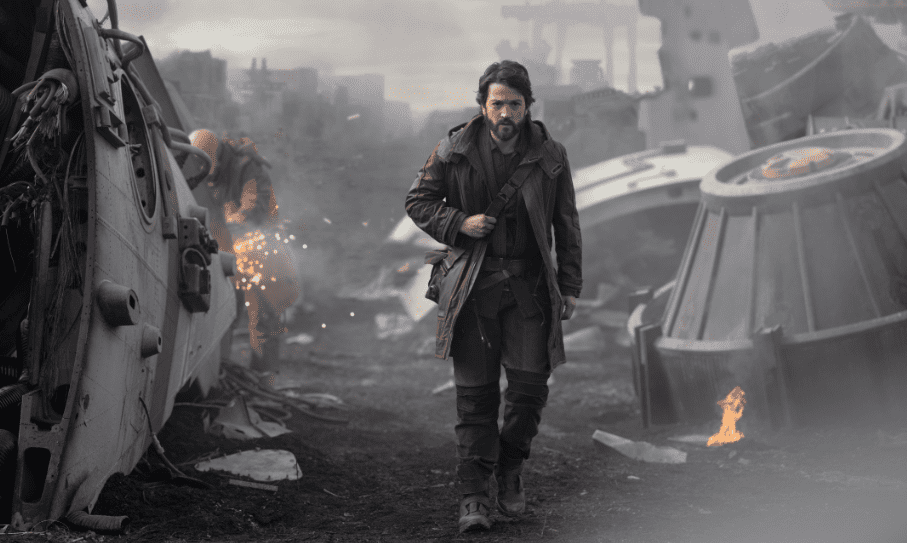 When I first heard about "Andor," I assumed it would be – with apologies to the folks who are into This Sort of Thing – more Disney IP cash-in garbage, the kind of show that would have underpaid technical animators in Santa Monica working late to rig the CGI Glup Shitto for the surprise finale cameo. 
I'm still a little shocked at how untrue that turned out to be. Creator Tony Gilroy ("Michael Clayton," "Rogue One") has put together a show that's more interesting and challenging than "Star Wars" properties have been in years. This isn't to say it doesn't feel like "Star Wars" (it does), but is to say that it doesn't feel like the aforementioned That-Sort-of-Thing that Disney tends to churn out these days. 
The "Star Wars" characters that populate this world all feel like they live in it constantly; nobody is just popping in and pausing for applause. That, combined with a tight, propulsive plot and a quality of production and direction I've never seen in a Disney Plus show before, makes "Andor" my surprising but clear choice for the best show of the year.
Honorable Mentions: "Better Call Saul," "Severance"
Deanna Nguyen – Streaming Editor
Top Movie: 'Everything Everywhere All at Once'
It goes without saying that I would pick "Everything Everywhere All at Once" as my favorite movie of the year, and not just because I'm Asian American – I, too, have a strained relationship with my mom, so the film hits really close to home. 
Michelle Yeoh has been the celebrity representative in Hollywood for the Asian American community for some time now, from starring as the disapproving mother-in-law in "Crazy Rich Asians" to being a deadly Elven warrior in the upcoming "The Witcher: Blood Origin." Although I still hope Hollywood gives lesser-known Asian American actors and actresses a chance at stardom, I was thrilled to see Yeoh in an indie film. 
"Everything Everywhere All at Once" doesn't just trigger emotional trauma for people like me – it also throws us into an existential crisis, if we weren't already going through it. I think it's fair to say that the scene where Evelyn and Joy are rocks with glued-on googly eyes in another universe is the most deeply-moving, tear-jerking moment of the whole movie. If it's not obvious by now, I personally believe this is Yeoh's best performance so far. I mean, how do you top a performance that involves being in a romantic relationship with Jamie Lee Curtis' character while having hot dogs for fingers? 
Honorable Mentions: "Turning Red," "Prey"
Top Show: 'Abbott Elementary'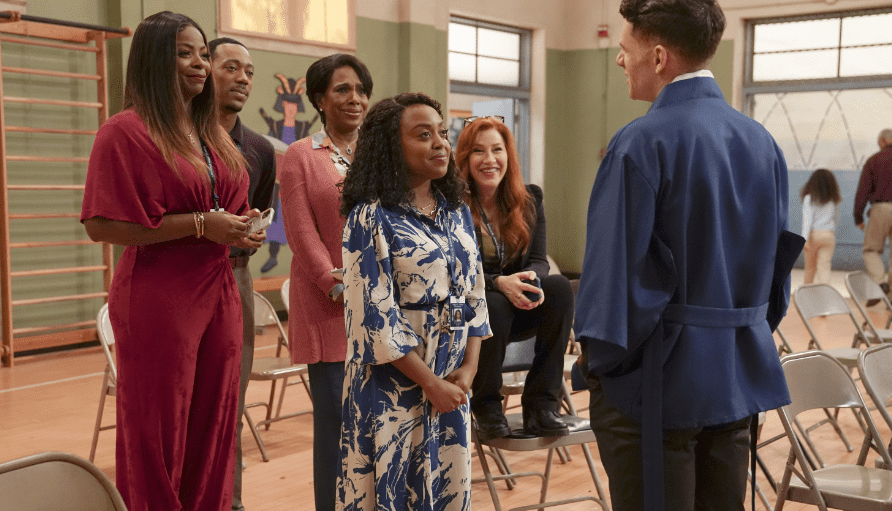 A lot of my friends enjoy watching mockumentaries like "The Office" and "Parks and Recreation," but I could never get into them – until "Abbott Elementary." With all the nominations and awards that the show and Quinton Brunson have earned or won so far, I now understand why it receives high praise. No other show's humor makes me laugh the way "Abbott Elementary" does. Principal Ava is the star of the show despite being a horrible person, and the running gag that Gregory tends Barbara and Jacob's garden is never lost on me.
I also don't find the camerawork as nauseating. But aside from the quips and jabs the cast throw at each other, I love moments when we see another side to these characters. They're not perfect, the school isn't perfect, and the principal is nowhere near perfect, but they all stick with their jobs because they love teaching and the kids. I hope "Abbott Elementary" runs for as many seasons as other mockumentaries because I'll be here for it the whole way. 
Honorable Mentions: "Wednesday," "Oni"
Andrew Cole – Internet Editor
Top Movie: 'Prey'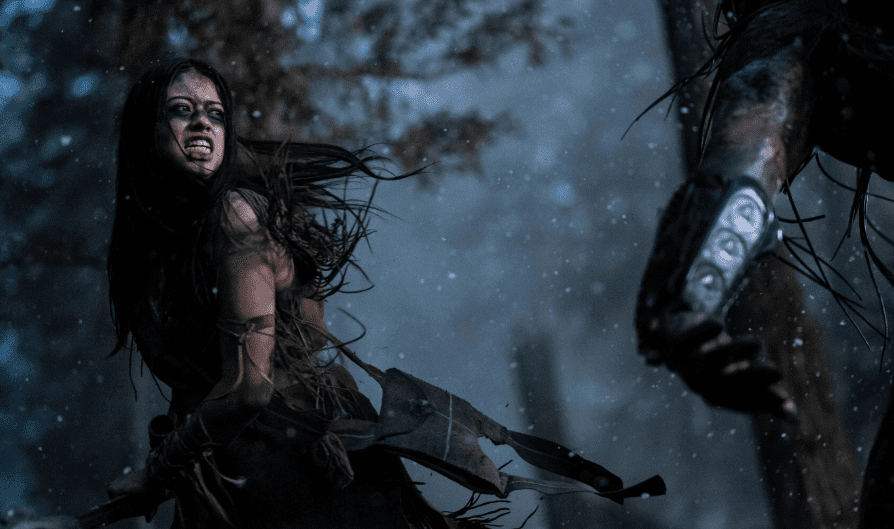 While the end of quarantine and the masked-up pandemic lifestyle was a signal for many moviegoers to return to their comfy leather recliners, I oddly found one of the best movies of the year to be "Prey" on Hulu. Yeah, you got me – I've never considered myself much of a Hulu Movie Original enthusiast. However, "Prey" brought the predator back to its basics – a form not seen since a mud-covered Arnold Schwarzenegger defeated the astral-origin assassin with crude technology.
"Prey" was a reminder that we don't need massive spaceships, explosions, and that one weird sound that goes "wowoooOOoooo" (look, I'm not an audio engineer) in every movie to enjoy a story about battling a killer alien. I mean, all E.T. had was a flying bike, and we loved that (well… E.T. didn't murder anyone either, but you get my point!).
From the screaming warrior cries piercing your ears to the harrowing facepaint and the innovative creation of an axe-throwing yo-yo, "Prey" catapults you through a Comanche-coming-of-age story where Naru, the central character, strives with every step to become the respected hunter and warrior she already knows she can be. The only thing in her way: a bipedal dreadlocked humanoid with reptilian features that bleeds fluorescent green liquid (sure, no problem).
Honorable Mentions: "The Unbearable Weight of Massive Talent," "The Menu"
Top Show: 'Anne Rice's Interview With the Vampire'
Where "What We Do in the Shadows" is the mockumentary pinnacle of comedic vampiric television right now, "Anne Rice's Interview With the Vampire" reminds us that vampires are still terrifying, especially in lust, love, and loss. Following the story of former New Orleans flesh peddler Louis de Pointe, the tale exposes the sheer intensity shared between a human and his vampire counterpart (Lestat de Lioncourt) in the midst of a metamorphosis. As told through the interviews provided to the renowned journalist Daniel Molloy, this recounting of a vampire's life underscores the struggles of being a cold-hearted creature with warm-hearted instincts for forlorn family and flames. 
While some people will stick true to the original "Interview With the Vampire" starring Tom Cruise and Brad Pitt, I found this AMC adaptation to be more realistic (as far as vampires can be) about the insatiable and bloodthirsty desire driving the two main characters. Many times, you're left questioning, "What would you be willing to lose for love and immortality?" This rapid-fire introspective inquisition strikes you throughout each episode like nails sealing a coffin shut for a long journey. "Anne Rice's Interview With the Vampire" makes you clamor for more to feast upon, sometimes leaving you wanting (even though you just consumed the most recent episode). Telle est la vie d'un vampire.
Like a mirror reflecting the abyss right back at us, "Anne Rice's Interview With the Vampire" forced me to think about the otherwordly (yet relatable) plight of the vampire. We see them as brutal creatures, feasting upon life without regard. Yet, our society runs along the same principles. By the end of the series, you'll have to ask yourself, do we believe as Lestat does that the Earth is a "savage garden," or are we more than that?
Honorable Mentions: "What We Do in the Shadows," "LEGO Masters"
Nicholas Holterman – Writer
Top Movie: 'Everything Everywhere All at Once'
A few months ago I watched an interview with Michelle Yeoh (who was named TIME's icon of 2022, by the way) where she tearfully shared that she'd been waiting a very long time for a role as significant as Evelyn Wang in "Everything Everywhere All at Once." This was after I'd seen the film by Daniels (Daniel Kwan and Daniel Scheinert) this past March and Yeoh's portrayal of the role is stunning from beginning to end. 
Evelyn Wang (Michelle Yeoh) plays a laundromat-owner-turned-multiverse-traveler who's thrust into the Alpha-verse during an annual tax meeting with accountant Deirdre Beaubierdre (Jamie Lee Curtis) after the stress and chaos of her life reaches critical mass. Helped along the way by an alternate universe's version of her husband, Waymond (Ke Huy Quan), Evelyn uncovers deeper truths about her relationship with her daughter, Joy (Stephanie Hsu) while living dozens of lives and realities. 
"Everything Everywhere All At Once" is a dramedy that will have you laughing at googly-eyed rocks and universes where people have hot dogs for fingers, crying at the very human and superhuman relationships between characters, and gripping your seat during fights involving fanny packs and Michelle Yeoh's continually inspired stunts. If you watch anything before the Academy Awards next year, make sure to stream A24's "Everything Everywhere All At Once" on SHOWTIME.
Honorable Mentions: "The Woman King," "The Banshees of Inisherin"
Top Show: 'Ms. Marvel'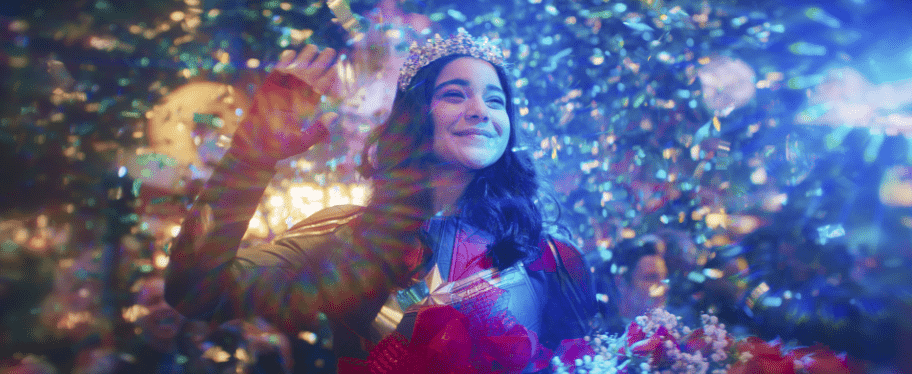 Influenced by bright colors and comic book stylization, "Ms. Marvel" was one of the highlights of every week earlier this year. Kamala Khan (Iman Vellani), a 16-year-old high school student, heavily stans Captain Marvel, has a great crew of friends, and loves her family in Jersey City, New Jersey. Once she acquires superpowers thanks to an enchanted bangle her grandmother sent in a package, Kamala's different worlds lose balance as she breaks family rules, a couple of hearts and bones, and the spacetime continuum. 
One of my favorite characters is Kamala's mother, Muneeba (Zenobia Shroff), whose equal affection and strictness with which she approaches her daughter come from her own experiences assimilating to a new culture in the U.S. Alongside adventures with friends Nakia (Yasmeen Fletcher) and Bruno (Matt Lintz), Kamala aka Ms. Marvel reveals her family's past, especially concerning her great-grandmother, Aisha, as the magic bangle's original wearer. 
"Ms. Marvel" explores the powerful genetic and cultural memories of ancestors of the nearly 20 million displaced, murdered, and affected during the British Partition of India and Pakistan in 1947. This show touches upon owning one's identity, navigating 21st-century America and most importantly the empowerment of young, Brown women like Kamala through her new abilities and Nakia through her new official duties as a board member of her mosque. When you watch "Ms. Marvel" on Disney Plus, make sure to keep an eye out for other marvelous characters like the villain, Najma (Nimra Bucha), Kamala's dad, Yusuf (Mohan Kapur), and Kamala's grandma, Sana (Samina Ahmad)!
Honorable Mentions: "Abbott Elementary," "Severance"
Sarah Gottlieb – Writer
Top Movie: 'See How They Run'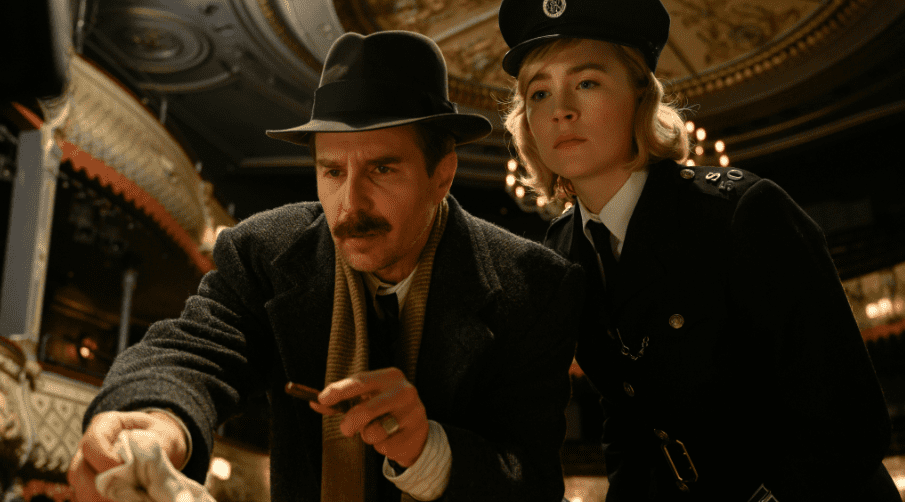 Honestly, I didn't think 2022 was a stellar year for movies (come back, 1998!), but I could take comfort in the comeback of my favorite genre – mystery. A standout film among several releases this year was "See How They Run," which cleverly plays with tired mystery tropes. The film is elevated by charming performances from stars Saoirse Ronan and Sam Rockwell. 
In '50s London, a successful play based on Agatha Christie's "The Mousetrap" is proposed to be made into a film. Dislikeable and opinionated American director Leo Köpernick (Adrien Brody) is set to direct the movie. After arriving in London, he gets into an altercation with the cast after putting moves on the leading lady. When Köpernick turns up dead backstage, it looks like the play has come to life. 
If you love feel-good genre films with enough twists, turns, and layers to keep even skeptical audiences interested, get "See How They Run" on Max.
Honorable Mentions: "Death on the Nile," "Enola Holmes 2"
Top Show: 'Better Call Saul'
There are only a few shows that I consider true works of art, like "Mad Men," "The Sopranos," and "The Wire." The commonality is that all of them have incredible screenwriting, which just seems so hard to come by. "Better Call Saul" comfortably steps into a spot on that list. The intense character-driven drama surpasses even its celebrated predecessor "Breaking Bad" in its complexity, nuance, and screenwriting artistry. Stars Bob Odenkirk and Michael McKean give career-defining performances as brothers torn apart by jealousy and competition but connected by dysfunctional love. 
Jimmy (Bob Odenkirk) must find his own stride as a new lawyer living in the shadow of his prominent brother, who has become a recluse. Jimmy walks a fine line between love and hatred, and truth and lies in his personal and professional life. If you're looking for a modern TV masterpiece, stream "Better Call Saul" on Netflix.
Honorable Mentions: "Only Murders in the Building," "Stranger Things"
Jordan Nishkian – Writer
Top Movie: 'See How They Run'
One of the quieter movie premieres of 2022, "See How They Run" is fun, fast-paced, and reminiscent of classic whodunnit mystery novels. The costuming and set design are stunning, making this movie an aesthetic dream. It's a thrilling story, but not too scary, so it makes a perfect watch for enjoying over dinner.
Honorable Mentions: "The Bob's Burgers Movie," "Black Adam"
Top Show: 'Under the Banner of Heaven'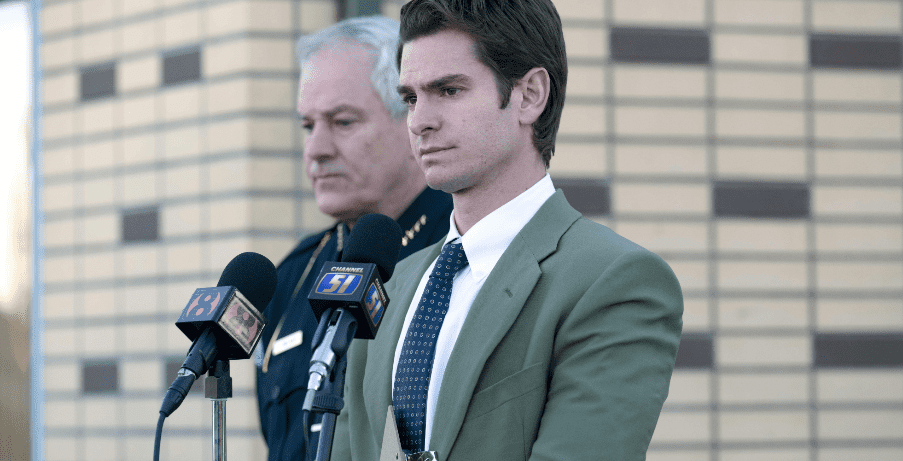 Based on Jon Krakauer's 2003 book, "Under the Banner of Heaven" portrays a painful retelling of true events that took place involving the Lafferty Family in the 1980s. The cast does an amazing job in the show, and the story is entirely riveting, proving that real-life events can be stranger than fiction.
Honorable Mentions: "Sandman," "Candy," "The Thing About Pam"
Rebecca Carlyle – Writer
Top Movie: 'Death on the Nile'
As an avid Agatha Christie reader, I was so excited about "Death on the Nile." Young heiress Linnet (Gal Gadot) is scared for her life as her wedding day approaches. She hires detective Hercule Poirot (Kenneth Branagh) to solve her impending murder. Filled with glamourous fashion and classic twists and turns, "Death on the Nile" is smart, fun, and beautifully cast. 
Honorable Mentions: "Thor: Love and Thunder," "Free Guy"
Top Show: 'The Sex Lives of College Girls'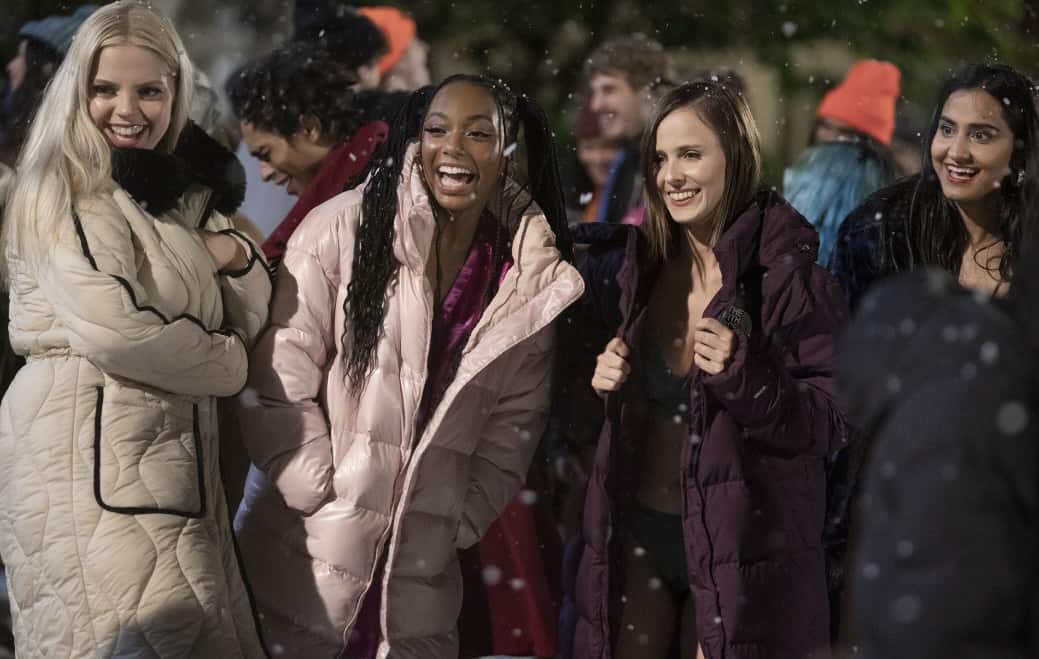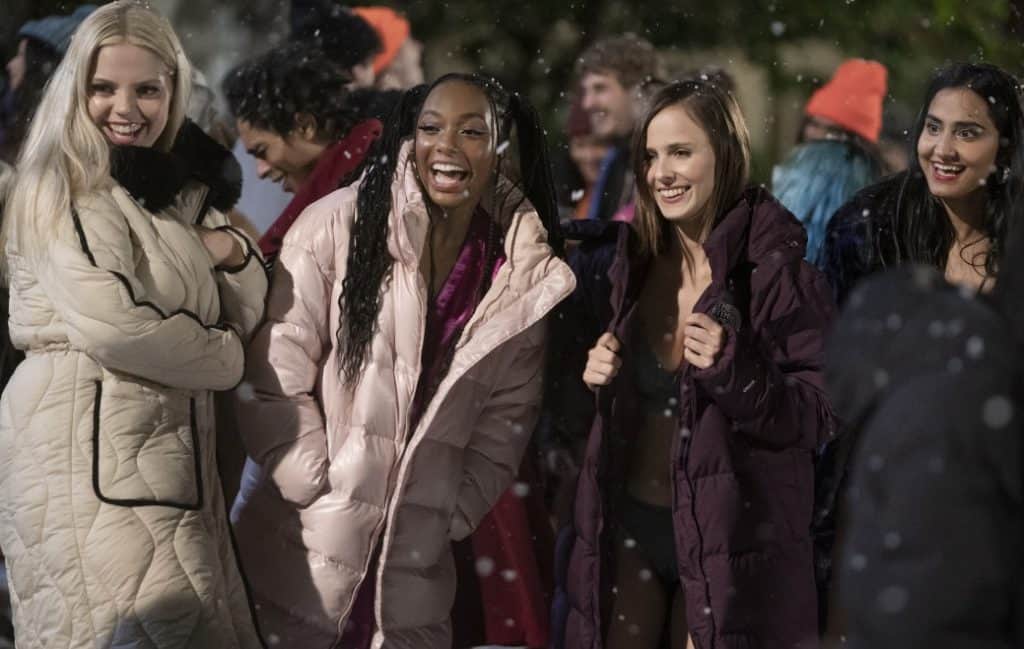 "The Sex Lives of College Girls" is surprisingly witty – but I wouldn't expect anything else from writer Mindy Kaling. In one dorm room, four very different girls experience their freshmen year of college. Leighton (Reneé Rapp) explores her sexuality and the prospect of coming out. Whitney (Alyah Chanelle Scott) is the daughter of a Senator and works to carve her own path. Kimberly (Pauline Chalamet) is a scholarship student who juggles school, working a student job, and her newfound sex life. Bela (Amrit Kaur) tries to please her parents while also following her own passions. I highly recommend giving this show a try, it's much more than just drinking and dating.
Honorable Mentions: "Firefly Lane," "Big Sky," "From Scratch," "Ms. Marvel"