It's a great time to be a cord cutter! With streaming services like Netflix and Hulu around, there's no reason to keep paying for cable. You also have your choice of platforms through which you can access those services. Netflix isn't limited to your computer anymore – you can throw it up on the big screen with the tap of a button.
But which casting platform is right for you? All these options can be a bit daunting, which is why we've put together this comprehensive guide. For simplicity's sake, we're leaving out gaming systems like Xbox and PlayStation 4 – if you're a gamer, you probably already have one. Instead, we're focusing on the four biggest dedicated casting options: Amazon Fire TV Stick
, Apple TV
, Chromecast
, and Roku.
Amazon Fire TV Stick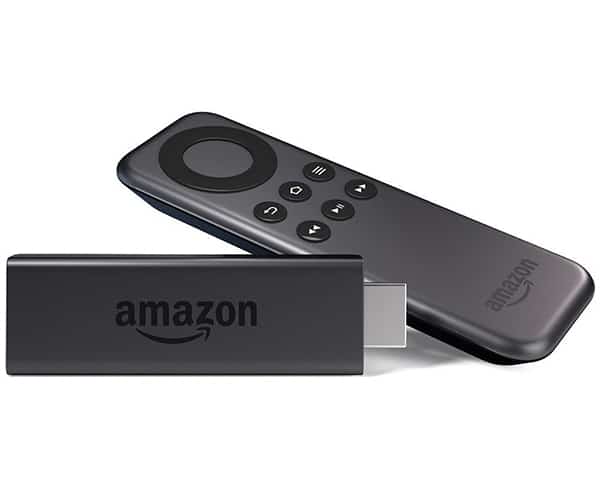 The price: $39.99
The company: Amazon came late to the streaming content game, but they've quickly made up for lost time. Their Amazon Prime Instant Video service is a rising rival to Hulu and Netflix, and they've recently stated that they plan to invest even more in their platform.
Works with: Netflix, Hulu, Amazon Instant Video, and more – check out the complete list here.
The pros: The Fire TV Stick comes with a remote and features voice commands, which makes things very convenient. It also features games, in case movies and TV shows aren't enough for you.
The cons: The voice command feature doesn't come standard – you'll have to pony up an extra $29.99 to get a special remote for that. The extra charge puts the price in the same price range as the Apple TV. Unlike Chromecast, you won't be able to cast browser tabs to your television.
You'll love it if: You use other Amazon products, like kindle or Amazon Prime Instant Video; or if you want games and other add-ons on top of your streaming videos.
Apple TV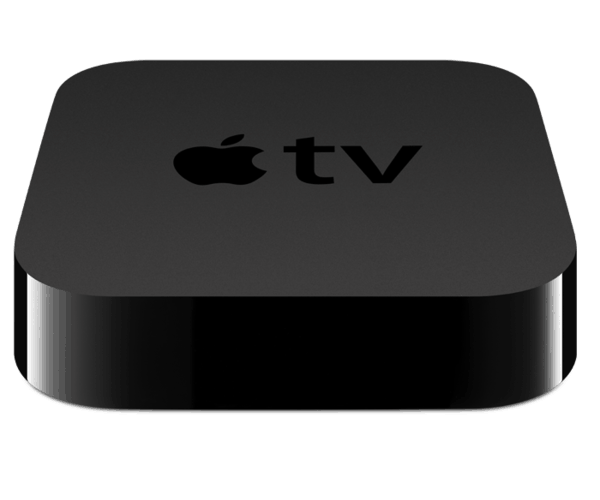 The price: $69
The company: Apple is one of the biggest tech companies around, and they have a strong track record for innovation. The Apple TV has not been their marketing focus, but it's quietly become a pretty powerful tool for cord-cutters.
Works with: Netflix, Hulu, iTunes, and many more – click here for a full list.
The pros: If you want to stream native content (things that are saved to your computer), Apple TV might be your best bet. Apple TV also plays well with other Apple products, like iPads and iPhones.
The cons: That price! Apple TV has the most expensive base price of these options.
You'll love it if: You own other Apple products or want to stream local content from iTunes.
Chromecast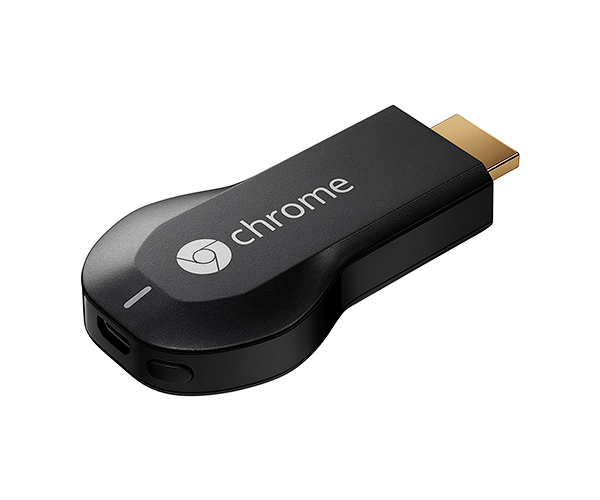 The price: $35
The company: Google does a little bit of everything, including streaming. Since Google owns YouTube and the Chrome browser, you can expect Chromecast to play nicely with those.
Works with: Netflix, Hulu, YouTube, and many others – check out the complete list here.
The pros: Chromecast is easy to set up (it's basically plug-and-play right out of the box). The Chromecast browser extension for Google Chrome adds simple cast buttons to relevant streaming video, so the system is fairly easy to use.
The cons: Chromecast is made for streaming online video, not local content, so it won't be ready to play those movies that you downloaded out of the box – unless you own those movies on Google Play, of course. Apps like Videostream are fixing this problem, though they're not perfect just yet. Chromecast doesn't come with a remote, so you'll have to control volume and other settings with the device you're playing the content from.
You'll love it if: You're on a budget and are interested in streaming Netflix, YouTube, and other web-hosted videos.
Roku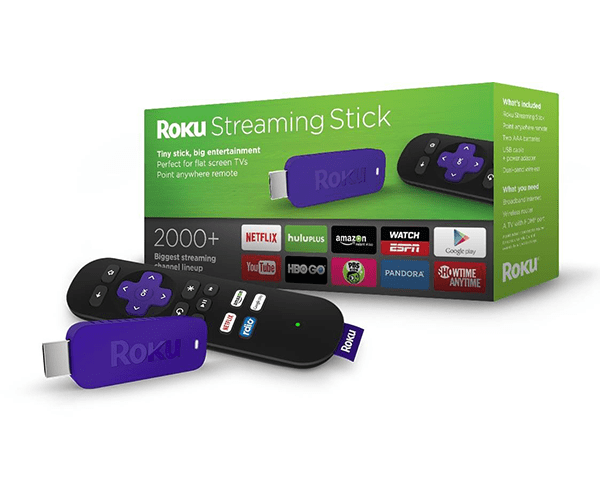 The price: $49.99–$99.99. for various models of streaming players; $49.99 for the streaming stick
The company: Roku is an industry original – a company totally focused on making exactly this kind of product. They've been making digital media players like this since before Amazon Fire TV Stick or Chromecast existed, and they do it well.
Works with: Netflix, Hulu, Amazon Instant Video, and more – Roku claims the "widest selection of streaming channels" of any device.
The pros: Roku might be the most user-friendly of the devices on this list. It's a plug-and-play system with a simple interface and a convenient controller. You don't get frills, but you don't get any headaches, either. Roku even comes with an HMDI to VGA convertor to help it work on older televisions. If you're shopping for your parents or grandparents, this might be the product for you.
The cons: Roku is an independent system and lacks the integration that other systems have. You won't be able to switch back and forth from your tablet, the way you could if you were using Chromecast or the Amazon Fire TV Stick – though you will be able to download an app that lets you use your smartphone or tablet as a remote control.
You'll love it if: You want as simple, user-friendly streaming experience and are willing to pay a bit more for it.
Please like us on Facebook to keep up to date on what's new in the world of cord cutting: