July 7th is "Cut the Cord Day," and TCL is celebrating by giving away 103 "cord cutting bundles," each including a 55″ TCL Roku 4K TV and a Mohu Blade antenna. Enter the giveaway here.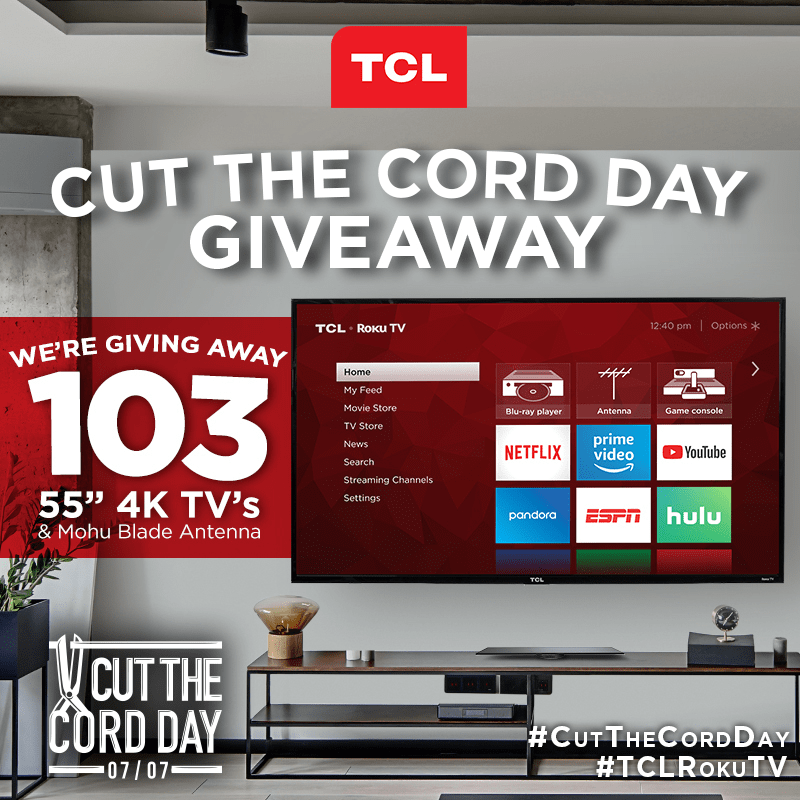 Why 103? Because the average American household spends $103 every month on cable – something you won't need to do if you snag one of TCL's bundles.
TCL's Roku TVs are superb all-in-one streaming TV setups, and an earlier model earned high marks from us in our review. The model in this giveaway appears to be even more impressive: it boasts 4K Ultra-HD resolution and measures an impressive 55″.
The Mohu Blade is a great piece of hardware in its own right. It's sleek, stylish, and powerful – not to mention well-reviewed, including by us.
TCL's big giveaway runs all week long, so sign up now and keep your fingers crossed!
Please like us on Facebook to keep up to date on what's new in the world of cord cutting: