Google has just announced two new Chromecast products: a new version of their Chromecast video casting device, and an all-new product called Chromecast Audio. Here's everything you need to know about Google's new offerings.
The New Chromecast
Google has totally redesigned the Chromecast, which now sports a circular shape and a smaller footprint. You'll also be able to choose from three different colors.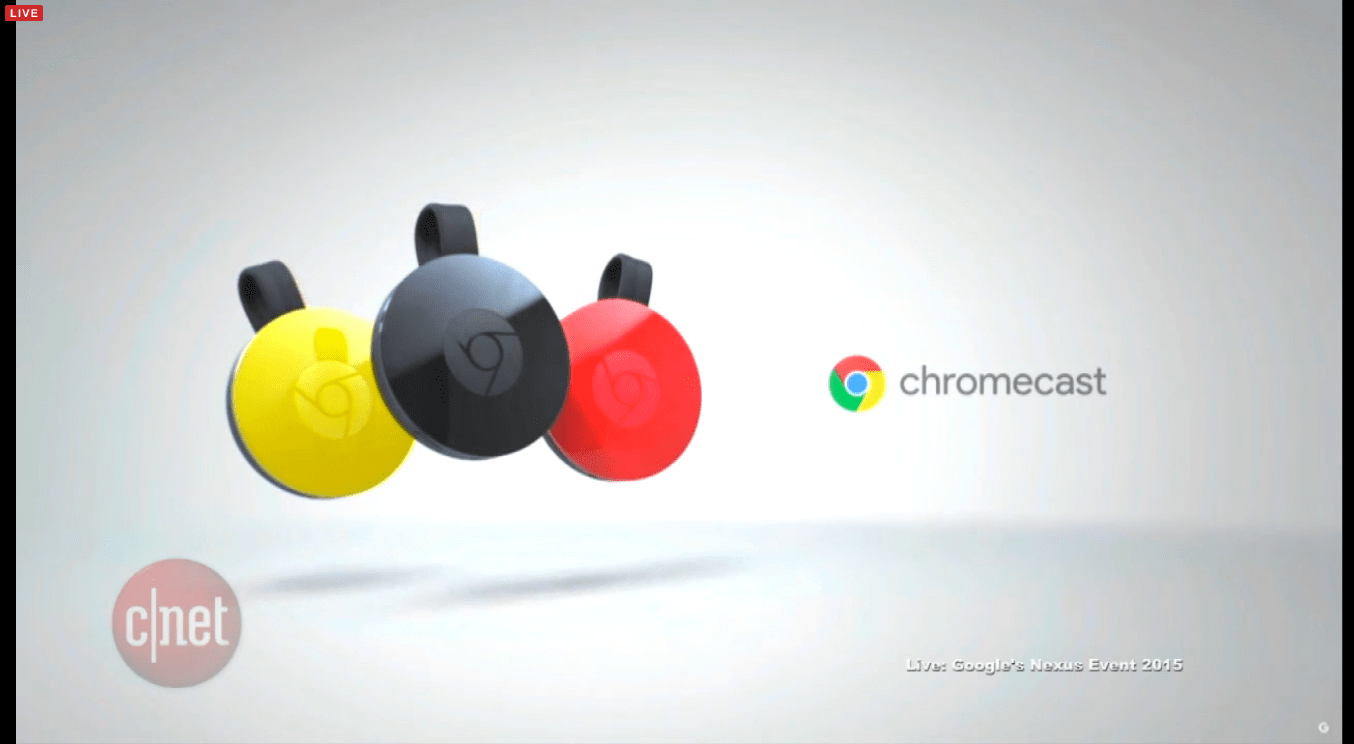 The new device features three internal antennas working together in an adaptive system. Google says that setup will give the new Chromecast a better WiFi connection than the original model: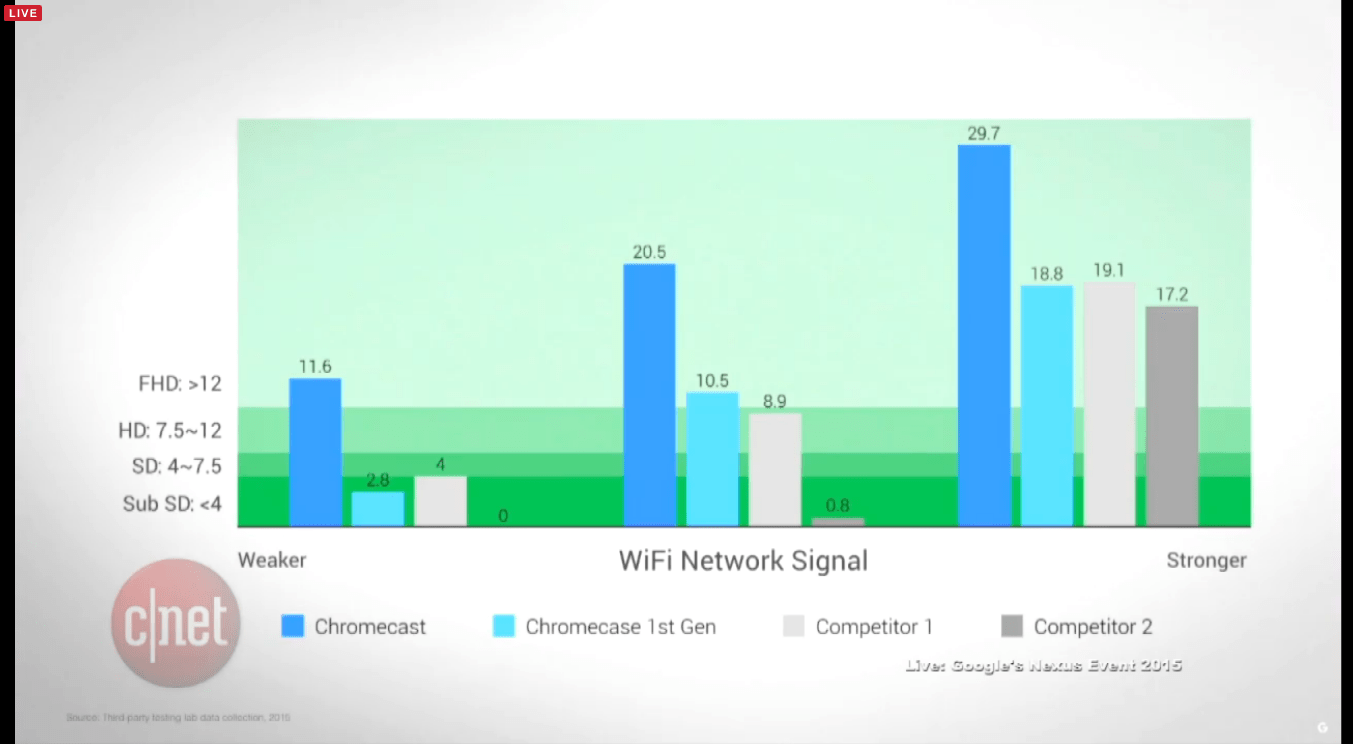 The Chromecast app itself has also been redesigned, and features:
A new content discovery system called "What's On," which aggregates content from your Chromecast-enabled devices (for instance, top shows on Hulu presented alongside whatever is currently live on WatchESPN)
Cross-platform searches (search for a title and see which Chromecast-enabled services have it available)
The "Devices" tab in the app will allow any Chromecast-enabled device to act as a remote control for the content playing, even if a different device is the one casting
New "Fast play" functionality will allow developers to pre-load apps and even shows, cutting up to 80% off of load and buffering times
New remote display capabilities for games will make it easier for developers to turn your phone into a game controller
The new Chromecast is available now and costs $35.
Chromecast Audio
Chromecast Audio offers very similar functionality. It shares some design aesthetics with the new Chromecast, and also has some flashy grooves that Google says are a salute to old vinyl records.
Google had some cool news about this device, too:
Spotify will support Chromecast and Chromecast audio
If you have multiple Chromecast Audio devices, you'll be able to play through all of them simultaneously (allowing you to, for instance, play the same music in multiple rooms)
Through a "guest mode," users will be able to cast audio without your wifi password
Chromecast Audio is available now and costs $35.
Please like us on Facebook to keep up to date on what's new in the world of cord cutting: