So you thought you'd give CBS All Access a try, but you've decided it's not for you. Now you need to know how to cancel CBS All Access. Never fear: it's easy to cancel CBS All Access, and it's even easier when you have the aid of our simple step-by-step guide below. Read on to find out how to cancel CBS All Access, and stay tuned afterward for a few tips on what you might want to try next if you're still looking for a way to watch CBS without cable.
How to Cancel CBS All Access
You and CBS All Access: for a moment there, everything seemed so right. Now you're reading about how to cancel CBS All Access. What happened to you two? No, you know what, it's none of my business. Let me just show you how to cancel CBS All Access. But I do hope you get back out there and find the streaming service that makes you the happiest man or woman on Earth, okay? You're worth it.
Step 1: Go to CBS All Access' Website and Log In
Easy enough, right? That's https://www.cbs.com/all-access/, and you just need to click on the SIGN IN button in the upper-right-hand corner. If you've forgotten your password, you can recover it with your email. Keep in mind that you may have signed up for CBS All Access with a social media account instead of an email.
Step 2: Navigate to Account and Select Cancel Subscription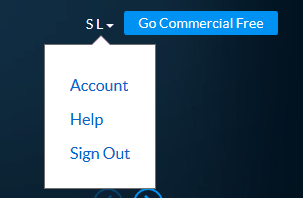 We were willing to do some hard work to help you learn how to cancel CBS All Access, but in the end, it was actually pretty easy! Now that you're signed in, hover over your initials (they're up in the corner where the "SIGN IN" button was a moment ago) to trigger a little drop-down menu. Click Account.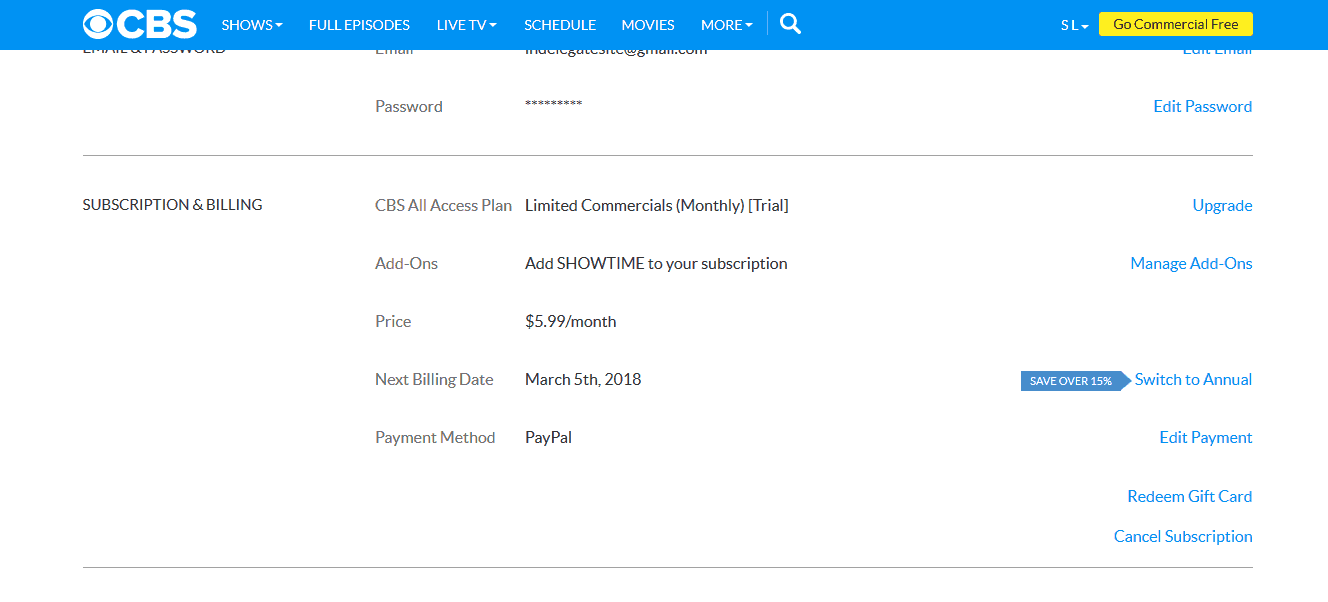 You'll be brought to a screen full of account options. Under SUBSCRIPTION AND BILLING, you should see a hyperlink on the bottom-right labeled Cancel Subscription. Click it!
Step 3: Confirm Your Decision a Bunch of Times

Aw, CBS All Access really doesn't want you to go. Are you sure you really needed to know how to cancel CBS All Access? Sorry, sorry, go ahead: confirm your decision once, twice, and as many as three times as CBS All Access begs you pitifully to stay. You meanie, you. The last time it asks you if you're sure, CBS All Access will also ask you why you cancelled. Feel free to be honest if you have a second or two. Or just click on whatever — it's CBS All Access' exit poll, not a courtroom deposition, you know?
And there you have it! Now you know how to cancel CBS All Access. It's not a tough thing to do once you've found the right website and have remembered that weird password you used. But now that you're unfettered by CBS All Access' $5.99 per month subscription fee, perhaps you'll want to dip your toe back into the streaming waters. To that end, we at Cordcutting.com have some humble suggestions. Below, we'll cover the best streaming services to consider after you've cancelled CBS All Access, with a special focus on alternative ways to watch CBS without cable.
So You Decided to Cancel CBS All Access – What Should You Try Next?
CBS All Access wasn't for you. That's okay! Hopefully you were giving it an honest shot and weren't just abusing its week-long free trial, but we're not here to judge — we're here to help. And, in this case, that means offering you some other ways to watch CBS without cable.
Feel free to read our whole article on how to watch CBS without cable, which lays out this answer in more details and offers some convenient links to click for the short trip over to some very enticing free trial offers. But here's the short version: to watch CBS without cable, you'll want to use either an antenna or a live TV streaming service (or CBS All Access, but seeing as we just told you how to cancel CBS All Access, we'll assume that's not an option you're interested in).
First up: free over-the-air TV. CBS is one of the major networks, and the major networks are often available for free over the air. Your local CBS station has its own local broadcasts, and they're sending their live feed out over the air just as reliably as they are handing it to the cable giants. So figure out where your local CBS station is, buy an antenna with a long enough range, and enjoy! For more tips on that method, check out our coverage of over-the-air TV here on Cordcutting.com.
As for the live TV streaming services, they work a lot like cable — only they stream over the internet and cost a whole lot less. For more on those with a focus on getting CBS in particular, our aforementioned How to Watch CBS Without Cable post is required reading.
Please like us on Facebook to keep up to date on what's new in the world of cord cutting: