Kodi is one of the most versatile media centers around, and one of the best things about it is that its lightweight nature makes it easy to install everywhere. In the past, we've shown you how to install Kodi on the Raspberry Pi to create a $35 home entertainment system. But our original instructions assumed that you were using your Pi solely as a Kodi machine, which isn't how everyone uses their Raspberry Pi.
That's why, this time around, we're showing you how to combine Kodi with the RetroPie project. RetroPie is a popular Raspberry Pi operating system that turns your Raspberry Pi into an emulator using Emulation Station, a great multi-platform emulator. It's an awesome project, and we highly recommend it. But adding Kodi makes the existing project even cooler, giving you a single device that can act as both a gaming system and a media center PC – all for the ridiculously low price of a $35 Raspberry Pi.
By following the instructions below, you can add Kodi to an existing RetroPie setup and add video and music support to your emulation machine. It's a really easy process, but we'll walk through everything step-by-step.
How to Install Kodi on a Raspberry Pi Running RetroPie
Installing Kodi on a Raspberry Pi running RetroPie is incredible easy – you can do it all on your Raspberry Pi through the menus. All we're going to do is access Kodi from the "experimental packages" menu, download and install it, and then reboot the Raspberry Pi. It's a very simple process, but we'll lay it out in even more detail below. But first, here's a quick list of what you'll need to get the job done:
A Raspberry Pi running RetroPie – Obviously!
A Wi-Fi dongle or ethernet cable connecting your Pi to the Internet – Your RetroPie doesn't need a constant Internet connection, but you will need one here in order to download Kodi, which doesn't come with RetroPie out of the box.
A USB controller, mouse, or keyboard – Whatever you're currently using with your RetroPie should be fine. You won't need to type in anything, so a game pad is more than enough.
Step 1: Navigate to the RetroPie menu on your RetroPie
The one with the big joystick image. You know this!
Step 2: Navigate to RetroPie-Setup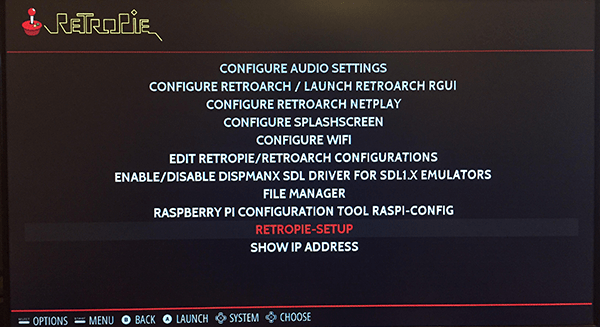 You want "RETROPIE-SETUP," the second-to-last option on the RetroPie screen.
Step 3: Select "Experimental Packages"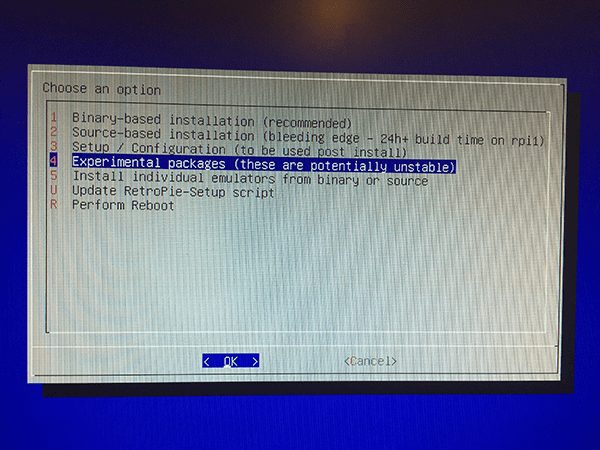 It's the fourth option on the short list here. Easy! Go ahead and select that. Note that while the warning says experimental packages are unstable, Kodi has worked pretty well for us in our trials. We can't speak to the quality of other experimental packages, though.
Be aware that at this point in the process, those using game pads to complete these steps may find that their buttons change functions. For instance, we got this far on a knock-off SNES controller using "A" as the enter button, but "Y" suddenly became the enter button for this step and the next one.
Step 4: Select Kodi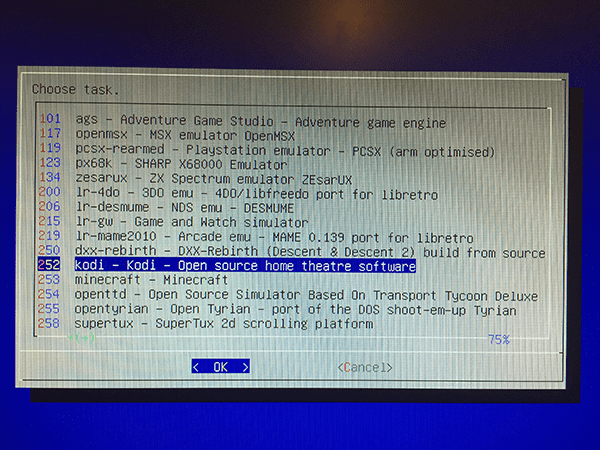 Kodi is labeled "kodi – Kodi – Open source home theatre software" and is the 11th option on the list, next to the number 252.
Once you've selected Kodi, you'll see a bunch of text start appearing at the bottom of your screen. Your RetroPie is downloading Kodi and installing it (if this part fails, make sure you're connected to the internet).
Step 5: Restart your Raspberry Pi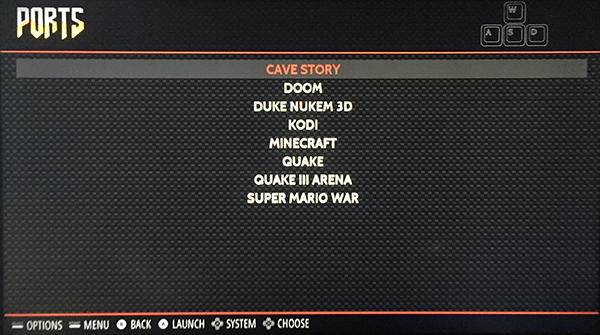 Kodi won't show up until you reboot the Raspberry Pi, so go ahead and flick your power switch or pull the plug. If you followed the steps correctly, you will find your newly downloaded Kodi app under the "Ports" section in RetroPie when you restart the device. Enjoy!
Please like us on Facebook to keep up to date on what's new in the world of cord cutting: