There's a reason so many people still pay for overpriced cable and satellite services, and it's not because they like getting steep bills. It's because many of us still don't know how to replace our favorite channels and watch them without cable. That's a shame, because the alternatives have been around for a long time. Major networks like ABC are easy to get without cable, because they're available for free over the air as well as through legal streaming services. If you're looking for an ABC live stream, you've come to the right place. Here's how to watch ABC without cable.
How to Watch ABC Online and Over the Air Without Cable
Below, we'll show you all of the ways that you can watch ABC without cable. The options below include two ways to watch: through skinny bundles and free over-the-air broadcasts. We'll cover over-the-air broadcasts in a section below, but your skinny bundle options will span several sections, so let's take a moment here at the outset to clarify what a skinny bundle actually is.
Skinny bundles are streaming services that offer slimmed-down packages of live network TV channels. Since skinny bundles stream over the internet, there's no need for costly traditional cable infrastructure – or the regional monopolies that come with it. And, of course, you'll also save more because there aren't as many channels. All of that means that skinny bundles take pay TV costs down to far lower levels than you might be used to from cable.
And most major skinny bundles offer the major networks – including ABC – in their channel packages. There's only one catch: live streams of the major networks (including ABC live streams) are limited to select markets. The good news is that it's easy to find out if your market is among the many that can get an ABC live stream, because each of these services offer no-risk free trials. Just grab a trial and test things out!
Alright, let's move on and meet the candidates. You'll find all of the major skinny bundles that offer ABC below, as well as a section on free over-the-air TV.
Hulu had already made a name for itself as a major on-demand streaming service when it decided to wade into the skinny bundle market, too. Hulu with Live TV, as Hulu's skinny bundle is creatively called, offers a lone base package for $39.99/month. The package offers more than 55 channels, and, happily, one of them is ABC. You can read our review of Hulu with live TV here.
Try Hulu with Live TV for free
Update: as of August 2018, Sling TV and ABC are on the outs. However, Sling TV is reportedly working to get ABC back on board, which may make the service an option again in the near future.
Sling TV offers subscribers a choice of base packages and then offers them a choice of small add-on mini-bundles, allowing its customers to create a more customized skinny bundle than is possible with other services. Select markets will find their ABC live stream in one of those add-on bundles. Here's how to get it: start with the Sling Orange base package ($20/month), then add the Broadcast Extra add-on bundle ($5/month). That's a total of $25/month for a solid bundle of channels that includes an ABC live stream. You can add other add-ons too, of course, and can even subscribe to both base packages at once to cover all of your bases. Sling TV has a week-long free trial.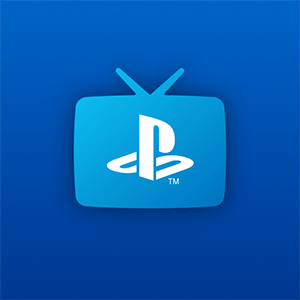 Another skinny bundle, PlayStation Vue offers different price tiers with different numbers of channels. You don't have to splurge to get ABC, though: It's there from the start, in the service's entry-level $44.99/month "Access" package. It is also, of course, in all of the pricier packages, too. You can read our review of PlayStation Vue here. As always, checking out the free trial is a good way to see if your region gets an ABC live stream or not – but be sure to note that PlayStation Vue's 5-day free trial is a couple of days shorter than those offered by competitors. That's still plenty of time to make up your mind, but mark your calendar if you're not sure about keeping PlayStation Vue.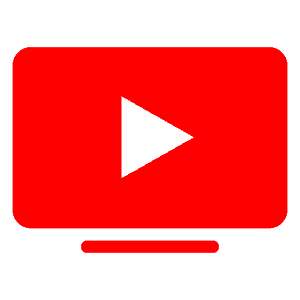 YouTube TV is different from regular old YouTube. It's also different from YouTube Premium, which is, well, the premium YouTube subcription service that cuts ads from regular YouTube content and makes available some original series. Unlike these other forms of YouTube, YouTube TV offers a selection of true network channels, aired live (it does also include on-demand access to those original series that YouTube Premium has, but it does not remove ads from regular YouTube videos as YouTube Premium does). Google's answer to Sling TV and the rest of the skinny bundle gang is a really impressive offering, and while it's only available in select markets right now, it's well worth checking it out if you're in one of the areas that gets it. You can use YouTube TV's base package ($40 per month) to watch ABC without cable.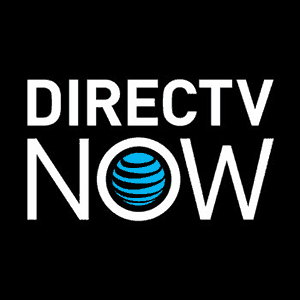 DirecTV Now is AT&T's entry into the skinny bundle market, which is why its name sounds so much like a certain AT&T-owned legacy pay TV service. Don't be fooled, though: DirecTV Now is very much a modern streaming skinny bundle. It offers a few different channel bundles, with each progressively larger bundle including all of the channels from its smaller counterparts and, of course, costing a bit more. ABC is on board from the start: it makes its first appearance in the smallest and cheapest package, which runs $40/month and goes by the name "Live a Little." Here's our review of DirecTV Now.
Free Over-the-Air TV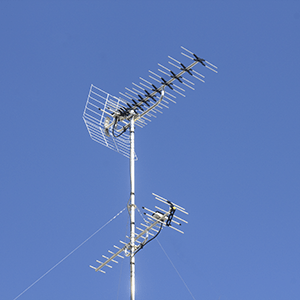 That's enough about skinny bundles! Let's talk about the single cheapest and easiest way to get ABC. Like all major networks, ABC has a network of affiliates spread across the country. And since their affiliates generally have transmitters of their own, ABC is being broadcast for free over the air in many parts of the U.S. Modern OTA features crisp HD picture, just like you'd get from cable or satellite. Ready to get started? Check out our guide to choosing an antenna and watching free HDTV over the air.
Check out free over-the-air TV
Can I Watch ABC on Roku, Fire TV, Apple TV, or Chromecast?
Yes, indeed! The major streaming services listed above know that their customers want to use major streaming devices to watch, so they've made sure to cultivate great and broad platform support.
Want to use Roku to watch ABC without cable? No problem: there are Roku apps for Hulu with Live TV, Sling TV, PlayStation Vue, YouTube TV, and DirecTV Now.
Fire TV? No big deal: you can watch Hulu with Live TV, Sling TV, PlayStation Vue, or DirecTV Now.
Apple TV users have their choice of Hulu with Live TV, Sling TV, PlayStation Vue, YouTube TV, and DirecTV Now.
Chromecast users have lots of options, too. They can use supported apps for Hulu with Live TV, Sling TV, PlayStation Vue, YouTube TV, and DirecTV Now.
Android TV users can enjoy streaming Hulu with Live TV, Sling TV, PlayStation Vue, or YouTube TV.
Each of Hulu with Live TV, Sling TV, PlayStation Vue, YouTube TV, and DirecTV Now offers apps for mobile devices running iOS or Android.
Hulu with Live TV, Sling TV, PlayStation Vue, YouTube TV, and DirecTV Now. all also offer apps for desktop and laptop computers (either in the form of in-browser apps or desktop apps for major operating systems).
Over-the-air broadcasts, of course, can be displayed on your TV by plugging an antenna in directly. But these, too, can actually be viewed via a streaming device. A PC TV tuner and a computer running Plex can give you the power to stream OTA TV to devices running the Plex app, and Tablo is among the OTA DVRs that can perform a similar function with its device and client apps on the major streaming platforms.
Please like us on Facebook to keep up to date on what's new in the world of cord cutting: