Animal Planet is cable television's best option for animal lovers. Its programming is packed with hours of animal- and nature-focused programming, including everything from serious documentaries to videos of adorable puppies and cute kittens. Animal Planet blends learning and fun. Too bad cable companies try to blend Animal Planet with high-priced cable bundles! Here's the thing, though: you don't have to live in a state of nature in which cable and satellite bullies treat you like you're the animal. You can do the more civilized thing and cut the cord – and you can do it without losing Animal Planet. It's possible to secure an Animal Planet live stream (in HD, of course – never watch nature documentaries any other way) and watch Animal Planet without cable. We're not talking about illegal streams, either – you can watch Animal planet legally without the help of legacy pay TV companies like the cable and satellite giants. We're here to show you how to do it. Here's how to watch Animal Planet without cable.
How to Watch Animal Planet Online Without Cable
We promised you a legal Animal Planet live stream, and we intend to show you how to get it. First, though, we should introduce the general sort of service that each entry on the list below is a part of.
Live TV streaming services, sometimes called "skinny bundles," are a relatively new type of service that has made it possible for cord cutters to legally watch live network TV without paying cable or satellite bills. In some ways, these services don't seem that different from cable at all: just as with the legacy pay TV deals, you'll get live network television (including, in many cases, an Animal Planet live stream), a familiar-looking TV guide menu, and even, in some cases, DVR features.
But there are a few things that make these services quite different from old-school cable and satellite. Let's start with the obvious: these services stream online. That makes them more like Netflix than like cable in at least one way. Once solely used for on-demand video, streaming is now an option for live TV, and the cord cutting world is better off for it.
Then there's the difference that led to the name "skinny bundle:" these live TV streaming services often look a lot trimmer around the middle than their cable counterparts. If you're tired of paying for 10 channels you watch and 800 channels you don't, this will come as welcome news. Skinny bundle services cut the fat and bring you the essentials, and that allows them to charge you less.
Not a bad deal, right? And the good news for fans of Animal Planet is that their favorite channel made the cut with some of these live TV streaming services. Subscribe to a service and, following a free trial period, you'll be getting a legal Animal Planet live stream on the cheap. So if you want to know how to watch Animal Planet without cable, here's your answer: get a skinny bundle, and make sure it's one of the ones below.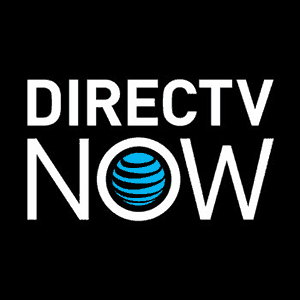 Yep, that's AT&T's logo you see stashed inside of DIRECTV NOW's own logo. And, yes, DIRECTV NOW shares a bit of branding with a certain legacy pay TV service. But DIRECTV NOW is no cable or satellite service: it's a fully operational skinny bundle, complete with a choice of bundles ranging up in size from the positively svelte "Live a Little," which costs just $35 per month (and that's after the week-long free trial). Animal Planet is featured in the Live a Little package, and since each larger package includes all of the selections from its smaller counterparts, that means that any of DIRECTV NOW's offerings will make a suitable solution to the dilemma of how to watch Animal Planet without cable. Check out our review of the service here, or inspect it for yourself by signing up for the free trial via the link below.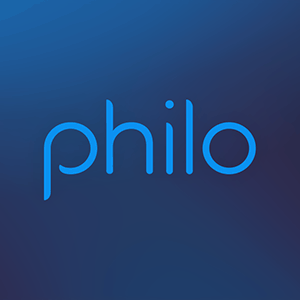 Philo is another great way to watch Animal Planet without cable. Philo is a fast-growing skinny bundle that is disrupting the mainstream market with its rock-bottom pricing: you can get an Animal Planet live stream as part of Philo's skinniest bundle for just $16 per month. Even the larger of Philo's two bundles (which also includes Animal Planet) costs a mere $20 per month. That makes Philo an option that's well worth checking out for fans of Animal Planet. You can do so for free, too: like many of its competitors, Philo offers a week-long free trial period. There's no risk, so feel free to sign up using the link below.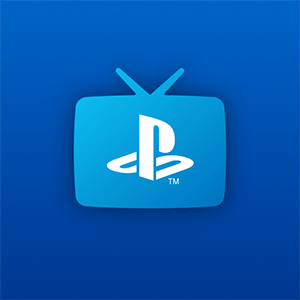 Sony's skinny bundle offering shares its branding with the company's line of gaming systems, and this live TV streaming service did indeed debut on PlayStation consoles. But we all grow up and leave home someday, and PlayStation Vue has since found its way onto all of the streaming devices we know and love, including Roku, Fire TV, and Apple TV devices. PlayStation Vue offers subscribers a choice of bundles in various sizes. The smallest, "Access," costs $39.99/month and includes your Animal Planet live stream. All the bigger ones also feature Animal Planet, so feel free to buy as big a bundle as you want – they're all great ways to watch Animal Planet without cable. You can sign up for a five-day free trial of PlayStation Vue via the link below.
Can I Watch Animal Planet on Roku, Fire TV, Apple TV, or Chromecast?
The companies behind the major skinny bundles aren't dumb. They know that don't just want to watch Animal Planet without cable – you want to watch Animal Planet without cable on your TV. These services have you covered: PlayStation Vue and DIRECTV NOW both have apps for or compatible with each of the major streaming devices, including Roku, Fire TV, Apple TV, and Chromecast devices. If your device isn't extremely old, you should have no problem getting the apps to work. As for Philo, right now the service only supports on major streaming platform: Roku. That's not to say that you can't expect more apps in the future, though – Philo is still growing and adding features.
If you want to watch on the go, you have options there too. DIRECTV NOW and PlayStation Vue both have apps for Android and iOS. As of this writing, Philo has an app for iOS devices but not Android ones.
DIRECTV NOW, Philo, and PlayStation Vue will all also work on your computer via their respective in-browser apps. PlayStation Vue also works on Android TV – that's the popular streaming platform used by, among other devices, the Nvidia Shield. As of this writing, DIRECTV NOW and Philo don't offer apps for Android TV devices – but, again, that could change.
And, finally, PlayStation Vue wouldn't be very worthy of its name if it didn't work on Sony's popular gaming system. Owners of the PlayStation 4 will find that Sony's live TV streaming service works well on their device. As of this writing, DIRECTV NOW and Philo do not have apps for any of the major gaming devices.
Please like us on Facebook to keep up to date on what's new in the world of cord cutting: