If you're a political junkie, you can't just give up C-SPAN – not even if you really, really want to save money by cutting cable or satellite. But hey, here's the good news: you don't have to. Getting your hands on a C-SPAN live stream is easy to do. There are legal live TV streaming services that will let you watch familiar network TV channels on the streaming device of your choice, whether that means a Roku, laptop computer, iOS mobile device, or any other sort of streaming-capable tech. And among these services, you'll be able to choose an option that includes C-SPAN. Below, you'll find out how to take advantage of a skinny bundle service and put a legal C-SPAN live stream on your big or small screen. Here's how to watch C-SPAN without cable.
How to Watch C-SPAN Online Without Cable
The services that will allow you to watch C-SPAN without cable are all of the same general type. They're called skinny bundles, and together they form one of the most important innovations to come out of the cord cutting revolution.
Skinny bundles aren't actually all that different from cable or satellite in the basic way that they function: they offer live TV and feature familiar networks (like C-SPAN, of course), just as you'd expect from a legacy pay TV service. But there are two key differences at play here: first, skinny bundles of the sort that we're discussing here stream over the internet (or "over the top" in industry lingo). Second, the skinny bundles are, as their name implies, skinny: they feature slimmed-down channel packages that trim out those extra channel that you never actually watched anyway.
The result of these twin innovations is that skinny bundles end up being noticeably cheaper than their legacy pay TV cousins. Since they're delivered over the internet, they compete all over the country and don't enjoy the regional monopolies that cable and satellite giants get. And since they're a little trimmer around the waist, their price can be a bit less hefty, too.
The trick, of course, is that each of the channels getting cut has a dedicated fan base of its own. The good news, though, is that the variety of skinny bundle services on the market means that almost every notable channel is featured in at least one of the major skinny bundles. And there is, thank goodness, an option for watching C-SPAN without cable. We'll cover it below, along with one other non-skinny bundle option that's worth mentioning.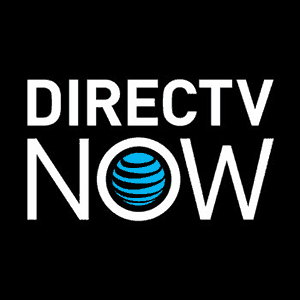 DirecTV Now is a skinny bundle option owned by AT&T (which is also the parent company of a certain satellite service you may recognize in the branding here). As of this writing, DirecTV Now is the only skinny bundle that includes C-SPAN in its channel selection. That's the bad news, but here's the good news: DirecTV Now includes C-SPAN in all of its various channel packages, meaning that you won't have to pay for anything larger than the $40-per-month "Live a Little" bundle to get your political fix. Of course, if you want to climb the price ladder and enjoy even more content, you're free to do so! And here's even more good news: DirecTV Now also includes C-SPAN 2, and it includes it in all of its bundles as well, meaning you can get twice the C-SPAN for just $40 per month. Not bad, right? Check out our review of DirecTV Now here, or try it out for yourself by clicking the link below and signing up for the service's free trial.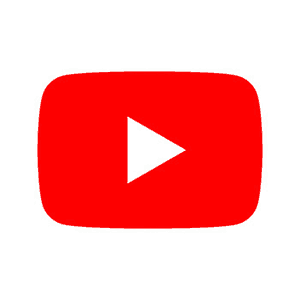 While C-SPAN does not stream all of its content live on YouTube, it does stream enough live content there to merit a quick mention of YouTube in this article. If you're looking to watch a big debate or speech that will be simulcast on multiple networks, there's a good chance that C-SPAN is among the networks that will be live-streaming the event on YouTube.
Note that this is YouTube, not Google's YouTube TV skinny bundle service. This isn't a 24-hour live stream like you'd get from a skinny bundle. We don't usually include anything but full live TV services in these articles, but we're making an exception here because C-SPAN does offer more live broadcasts via YouTube than many other channels do, and because the skinny bundle options for watching C-SPAN without cable are a little bit limited as of this writing.
Can I Watch C-SPAN on Roku, Fire TV, Apple TV, or Chromecast?
Here's a more straightforward answer than you're ever likely to hear one C-SPAN: Yes! Yes you can.
All of the major skinny bundle services offer very solid platform support, including apps for (or, in the case of Chromecast, compatible with) Roku, Fire TV, Apple TV, and Chromecast.
As of this writing, DirecTV Now is the only major skinny bundle that offers C-SPAN (or, for that matter, C-SPAN 2), so let's talk a bit more about its specific platform support features. DirecTV Now supports most Rokus, so you'll just have to hope that yours isn't super-duper old. Fire TV, Apple TV, and Chromecast users will be all set.
As of this writing, though, DirecTV Now does not support Android TV. That's the streaming platform used by the Nvidia Shield, among other devices. Sorry! DirecTV Now also does not currently have an app for any of the current-gen gaming consoles, so you can't watch it in your PS4 or Xbox One (yet, anyway).
But DirecTV Now does offer apps for computers and mobile devices. You can watch live TV through DirecTV Now on PC or Mac, and you can use its app on Android and iOS mobile devices (including both the iPhone and iPad).
DirecTV Now has expanded its platform support quite a bit since its debut in the fall of 2016. You can expect its platform support to keep growing with time.
As for YouTube, their platform support is superb: you can find YouTube's apps on all of the same platforms as the skinny bundles boast, including Roku, Fire TV, Apple TV, Chromecast, desktops, laptops, iOS and Android mobile devices. YouTube also has apps on major gaming consoles (including the PS4 and Xbox One), Fire OS devices, Android TV devices, and many other platforms.
Please like us on Facebook to keep up to date on what's new in the world of cord cutting: