Country music, reality shows, comedies – CMT has a little bit of everything. But then there's you cable bill, which has a lot of one thing: your hard-earned money, moving in the wrong direction. For too long, cable and satellite services have been fleecing subscribers who had no other way to get live network television channels like CMT. Well, here's a bit of country wisdom for you: you can watch CMT without cable. That wasn't always true, but the future is a beautiful place, and it's a place that increasingly has no patience or room for those legacy pay TV companies, their bulky channel bundles, and their absurd prices. So join the cord cutting revolution, ditch cable or satellite, and keep your CMT live stream! Everything you need to know is right here in this article. Here's how to watch CMT without cable.
How to Watch CMT Online Without Cable
It wasn't so long ago that there was no way to watch CMT without cable. Back then, the only way to watch CMT live was to pay for a cable or satellite subscription. That's not the case anymore (obviously – otherwise this article wouldn't exist). So what changed?
What changed is that we go a new type of streaming service. You've almost certainly already heard of Netflix, that big streaming service that started it all. Netflix offers on-demand content: movies and TV show episodes that you could start with the touch of a button. But it didn't offer live network television, and for a while, no streaming service did. Then came the "skinny bundle."
Skinny bundles got their name from their channel bundles, which were decidedly slimmer than the ones the cable and satellite giants were pushing. Their nothing-but-the-hits style of creating bundles left them able to offer cheaper subscription rates. Those who signed up found that these new live TV streaming services offered them everything that cable did, including live feeds of channels like CMT. On top of that, the fact that these skinny bundles streamed over the internet (like Netflix) meant that viewers could watch on just about any device they wanted: mobile devices, big TV screens equipped with Rokus, and so on.
Things have only gotten better since the dawn of the skinny bundle. Todays live TV streaming services offer viewers all sorts of bundle options, including some that aren't so "skinny" at all. More and more services began to offer smoother streaming on more devices, and perks like cloud DVRs became the norm.
Now we're at the point where it just makes more sense to choose a live TV streaming service. But if you're a fan of CMT, you'll want to make sure that you pick one that will let you watch CMT without cable. To that end, we've taken a list of the streaming services we trust and have pulled out the ones that offer a CMT live stream. You'll find the list below – enjoy!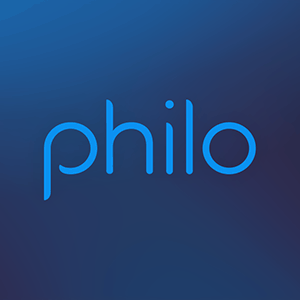 CMT is available on the skinny bundle service Philo, an up-and-coming service that is still growing an adding platform support as of this writing. Philo's slimmed-down channel bundles are available at remarkably low price points. The cheapest of Philo's options is just $16 per month, and even the pricier of its two bundles checks in at only $20 per month. That makes it a highly affordable option for anyone looking to watch CMT without cable. You can test Philo out for yourself by taking advantage of the service's week-long free trial offer. Signing up for that offer is easy, and you can get started by clicking the link below.
Not every streaming service offers CMT, which reveals a frustrating problem with skinny bundles: what if your channel is the one cut to make a bundle "skinnier?" Sling TV has one possible solution: it lets you create you own skinny bundle. Starting from one (or both) of two base packages – "Sling Orange" and "Sling Blue," both of which cost $25 per month but can be had together for $40 per month – you can tack on as many "Extras" as you want. Extras are small groups of channels bundled up by category and offered in a sort of a la carte way, which means that you can add the channels you care about without upgrading to some behemoth bundle full of the channels you don't.
What does this mean for CMT fans? You'll find CMT in the "Comedy Extra" bundle, which costs $5 per month and is available for both Sling Orange and Sling Blue. CMT is in both the Orange and Blue version of this Extra, so feel free to select either – or both – before tacking on that Comedy Extra bundle. You'll get it all for free for a week through the service's free trial.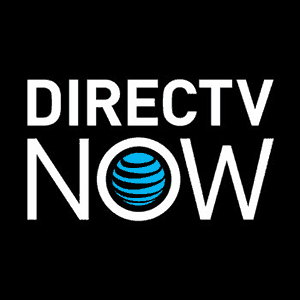 DirecTV Now may look a little familiar. That's because it's sporting some old-school branding: AT&T, its parent company, has slipped its own logo in the O and has crafted the entire streaming service's brand around that of legacy pay TV company DirecTV (which AT&T also owns). But none of that matters when you sign up for this service, which streams smoothly, features great platform support and features, and includes a CMT live stream in each of its various bundles. DirecTV Now's bundles range in size and price up from the smallest, which is the $40-per-month "Live a Little" bundle. You can take a look at our thoughts on DirecTV Now here or you can formulate your own by signing up for the free trial, which is available via the link below.
Can I Watch CMT on Roku, Fire TV, Apple TV, or Chromecast?
We said earlier that live TV streaming services make it easy to watch CMT without cable on just about any device you can think of, and we meant it.
Want to watch on your big screen? No problem.
Roku users will find apps for Philo, Sling TV, and DirecTV Now available.
Philo, Sling TV, and DirecTV Now all have apps for Fire TV devices.
Apple TV users have got Philo, Sling TV, and DirecTV Now as options.
Sling TV and DirecTV Now both work well on Chromecast.
Sling TV has an app for Android TV.
If you'd rather watch on the go, these services have you covered there, too. Philo, Sling TV, and DirecTV Now each have apps for iOS devices. iOS devices include your familiar iPhones and iPads. Sling TV and DirecTV Now also boast apps for Android devices.
Philo, Sling TV, and DirecTV Now all also work on your desktop or laptop, thanks to in-browser apps that work with most major browsers and operating systems.
And Sling TV also works on Microsoft's Xbox One gaming console.
Put it all together, and you have a ton of ways to watch CMT without cable on a wide range of different platforms and devices. Cutting the cord is easier than ever, so why not grab a free trial or two, pick your favorite skinny bundle, and kick cable to the curb once and for all?
Please like us on Facebook to keep up to date on what's new in the world of cord cutting: