Figuring out how to watch cricket without cable is something of a double challenge here in the United States. That's because it's not all that easy to find ways to watch cricket in North America in the first place. Add to that the difficulties of doing so without cable, and you have some hurdles to jump through.
Fortunately, though, things fall into place pretty quickly once we start answer our most immediate question: what channels show live cricket? There are only a few channels and services that air cricket with any regularity in the United States, and once we nail down what we're looking for, we'll find that there are only a few major techniques we can use to unlock those services.
So let's do that now! Let's talk about how to watch cricket without cable.
How to Watch Cricket Online Without Cable
Before we even begin to ask how to watch cricket without cable, let's talk about how to watch cricket at all – cable or no cable – here in the United States.
Cricket is a massively popular sport in some other countries, but it doesn't bring in the ratings in quite the same way here in the United States. Despite changing demographics, viewers in our country just aren't exposed to much cricket on TV. Only a few channels cover the sport.
The channel with the best cricket coverage is Willow TV. The bad news is that Willow TV is pretty unique, but the good news is that it is all about cricket: the channel is focused on just cricket, and it airs a ton of cricket matches, cricket news, and cricket analysis.
The only other sports network that has cricket coverage really worth mentioning is ESPN, which airs some cricket matches and related content on its family of networks from time to time. ESPN also makes some cricket available through its streaming service ESPN+ and on its cable-validated streaming app WatchESPN. As of this writing, ESPN's streaming services are a more reliable source of cricket than its TV channels.
Watching cricket on ESPN+ is easy enough to explain: we'll just list ESPN+ as one of our options below (keep reading!). Coverage that's available via cable, though, requires us to turn to a reliable technique that we've covered on this site quite a bit: subscribing to a skinny bundle.
What's a skinny bundle? Well, you can think of it like cable that you get online. Except that you'd better think of it as better cable that you get online, because it is cheaper, doesn't force you into long-term contracts, and lets you watch live TV nearly anywhere and on all kinds of devices. The skinny bundles also tend to have slimmed-down channel packages, cutting less popular content in order to keep prices down. But fear not: add-ons and scalable packages make it possible to get more niche content without going broke, and there are some quite affordable paths to good cricket coverage.
Below, we'll list all the reliable (and legal) ways to watch cricket without cable. We'll move from skinny bundles onto individual apps and other sorts of streaming services. One brief programming note: because ESPN's cricket offerings are relatively lean, we're not going to list every skinny bundle that offers ESPN. However, you can check out that list here in our article on how to watch ESPN without cable, and you'll learn more about getting ESPN's streaming content when we reach ESPN+ on the list below. That's all you need to know for now – let's learn how to watch cricket without cable!
The best channel for cricket is Willow TV. But Willow TV is quite a tough channel to get through skinny bundles. That's partly because it has a streaming service of its own (more on that later), and partly because skinny bundles are "skinny," and cricket is often among the programming that gets the ax when these services pare down their offerings to the bare minimum. But Sling TV has long been a good option for fans of niche programming, because it is unique in one important way: it offers you the chance to build your own skinny bundle.
Usually, this means starting with one of two base packages and then adding "Extras" – small add-on bundles of like-minded channels – to your bundle. But in the case of cricket, things are even more cost-effective: you can start straight off with Willow Cricket Monthly, a $10-per-month service that includes nothing but Willow TV and Willow Xtra.
From there, you can tack on Extras like Telugu Mini and Tamil Mini, which add more cricket-related channels. Both extras are $5 each, and both include a selection of channels (five to ten or so each). You can also pay extra to stream on more devices at once or to add cloud DVR functionality that will allow you to record games.
It's worth returning briefly to Sling TV's regular setup before we wrap up here. It should be noted that Sling Orange is the cheapest way to get ESPN and ESPN2 (it's $20 per month). And having a pay TV login that shows you pay for ESPN will give you access to the pay-TV-validated WatchESPN app, which offers still more Cricket. For other skinny bundles with ESPN included, go check out our article on how to watch ESPN without cable.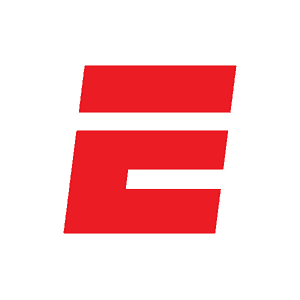 ESPN+ is ESPN's relatively new streaming service. It's affordable and full of cool content, and our ESPN+ review's only real beef was that it lacked big-ticket broadcasts of pro leagues popular in America. But sports with more selective American audiences are covered pretty well, and there is some quality cricket to be had on ESPN+. It's a very affordable service ($4.99 per month), and a good choice for cricket fans looking to supplement the options they'll get from a more comprehensive solution like Willow TV. Another piece of good news about ESPN+: its free trial is fantastic. ESPN+ lets you watch all the live and on-demand sports you want for a whole 30 days before you have to pony up any cash.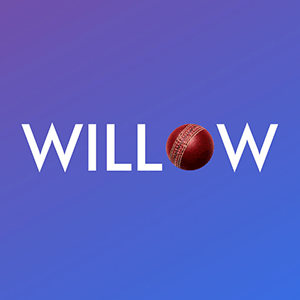 Willow TV is the best option for watching cricket here in the United States, as you probably already knew (and if you didn't, that means you didn't read our introduction!). It's available through cable providers and, as we've seen, at least one skinny bundle. But it's also available on its own through its direct premium subscription service, which is why it gets its own spot on this list.
Willow TV's subscription service works pretty similarly to how it does when you get it through Sling TV. It's worth noting that you can also access Willow TV's streaming apps and website by logging in with pay TV credentials that prove you already pay for Willow TV through another provider. So you could choose to sign up for Willow TV through Sling TV and then use the Willow TV app (you could not, however, do the opposite). If you are a cable subscriber who gets Willow TV as your bundle, then you can use your cable login to access cricket live streams through the Willow TV app (but you should really consider cutting the cord).
Can I Watch Cricket on Roku, Fire TV, Apple TV, or Chromecast?
You sure can! The high-quality, legal streaming services that we recommend you use to watch cricket live streams are available on a range of different streaming devices, and coverage for popular brands like Roku is extensive.
Sling TV works on Roku, Fire TV, Apple TV, Chromecast, and Android TV (Android TV is Google's streaming platform, which you can find on the Nvidia Shield, some Sony smart TVs, and other devices). Sling TV also has great apps for iOS and Android mobile devices, and it will work in your browser on your laptop or desktop computer, too.
ESPN+ has pretty solid platform support as well, especially considering that the service is relatively new. ESPN added ESPN+ to the existing ESPN app and then expanded that app's reach. You can download the app for iOS and Android mobile devices, and the app also works on or with Roku, Fire TV, and Chromecast devices. And ESPN+ can play videos and live TV (including cricket live streams, of course!) in your browser, too.
As for Willow TV, you can find its streaming service on its website (Willow.tv), in app stores on iOS and Android mobile devices, and on plenty of streaming boxes, streaming sticks and smart TVs. That includes the Roku, Fire TV, Apple TV, Chromecast, Android TV, Google TV, and Samsung Smart TV platforms and devices.
Please like us on Facebook to keep up to date on what's new in the world of cord cutting: