CW (or "The CW," as it likes to call itself) has a little bit of everything: news, dramas, comedies, kids shows, and even live sports. It's a fantastic cable channel – or, it would be, if it was actually a mere "cable channel" at all. The truth of the matter is that you can watch CW without cable, and that it's remarkably easy to do so. Below, we'll show you how to watch CW without cable, including tips for watching legal CW live streams online – and even one way to watch CW for free, forever. Too good to be true? Not in this case! Read on.
How to Watch CW Online and Over the Air Without Cable
Below, we're going to run through all the of different ways that you can watch CW without cable. But before we go further, it's worth noting that the items below all fall under one of two categories: live TV streaming services and free over-the-air TV.
Free over-the-air TV gets its own section below, so we'll hold off on explaining that one for now. But the rest of the items on our list beneath will all be live TV streaming services, so let's explain up-front what a live TV streaming service, or "skinny bundle," actually is.
You're familiar with cable, of course: it's a pay TV service that charges you a monthly fee for live access to a bunch of channels. And you know about satellite, most likely, which shows that cable isn't the only pay TV game in town. We refer to these two old-school solutions – cable and satellite – as "legacy pay TV." They're out of date and overpriced.
But there's a relatively new form of pay TV that's pretty exciting. The new type of service is a live TV streaming service, sometimes called a skinny bundle. The "skinny bundle" nickname comes from the slimmed-down channel packages that these services often offer: stripped of cable's bulky fluff, they're leaner, cheaper, and better.
That's not the only advantage to these new services. Since they're delivered over the internet, they also make it remarkably easy to watch live TV on almost any device you choose. Your smartphone, tablet, computer, or big-screen TV: you name it, you can stream it there.
Some of these live TV streaming services make great ways to watch CW without cable. They, along with free over-the-air TV, will be listed below!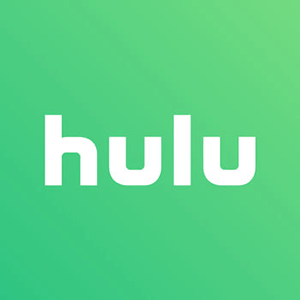 Hulu with Live TV's lone bundle costs $39.99 per month and offers a nice batch of channels – including, in select markets, The CW! In order to watch CW without cable on Hulu with Live TV, you'll have to be lucky enough to live in a participating market. That's just the deal with skinny bundles and broadcast channels as of this writing, I'm afraid, but Hulu with Live TV has a lot to offer whether you're in a CW-streaming area or not. You can take a closer look at Hulu with Live TV by reading our review here, or you could just try it out for yourself by taking advantage of their week-long free trial (the link is below).
Try Hulu with Live TV for free
YouTube TV is Google's entry into the skinny bundle wars, and its a very worthy candidate. YouTube TV offers a CW live stream in select markets as part of its lone base bundle, which costs $40 per month. You can test-drive YouTube TV for free for a week by signing up for the service's risk-free free trial. To get your hands on that, just click on the link below this paragraph.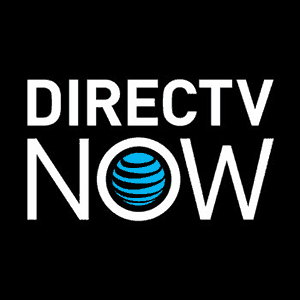 DirecTV Now offers a CW live streaming in select markets (that "select markets" disclaimer is the norm for skinny bundles with these broadcast networks, of course). DirecTV Now makes it easy to find out whether you're among the chosen markets, though: just click the link below and use the tool on its website. If CW is available in your region, you'll be able to get it with any of DirecTV Now's four main bundles. That includes "Live a Little," the service's smallest and most affordable bundle option. Feel free to take a look at our review, which you can find here, or just click on the link below to sign up for DirecTV Now's week-long free trial and make up your own mind about the service.
Free Over-the-Air TV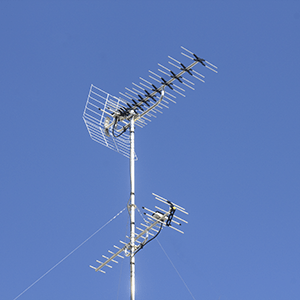 Yes, you read that right: free TV! Remember those antennas and over-the-air broadcasts from the old days? Well, they never really went away, and a few key channels are available over the air in a lot of populated areas. How big of an antenna you'll need to pick up CW will depend on how far away your local broadcast towers are, but a quick look at some helpful online tools should answer that question. Then it's just a matter of setting up your antenna and remembering to scan for channels using your TV's menus. For more information on how to use free over-the-air TV to watch CW without cable (and watch a whole lot of other channels without cable, too), check out our antenna-related posts here on Cordcutting.com. You can start with the piece in the link below!
Check out free over-the-air TV
Can I Watch CW on Roku, Fire TV, Apple TV, or Chromecast?
You want to watch CW on your big screen, right? And you may be planning on trying to pull that off on a device running one of the main streaming platforms: Roku, Fire TV, Apple TV, and Chromecast. Well, that's easy enough: the major skinny bundles we endorse all boast impressive platform support.
Roku users can choose to use Hulu with Live TV, YouTube TV, or DirecTV Now to stream the CW.
Fire TV users can use either Hulu with Live TV or DirecTV Now. As of this writing, YouTube TV does not offer an app for Fire TV devices.
Apple TV users have app options for Hulu with Live TV, YouTube TV, and DirecTV Now.
Chromecast streaming is a breeze with supported apps from Hulu with Live TV, YouTube TV, and DirecTV Now.
Android TV, the streaming platform made by Google, can run apps for Hulu with Live TV and YouTube TV (but not, as of this writing, DirecTV Now).
If you want to watch on the go, these same services have you covered. You can watch CW without cable on your Android or iOS device using the apps available for both of those platforms from Hulu with Live TV, YouTube TV, and DirecTV Now.
You can also watch the CW without cable on your computer using the in-browser apps available from Hulu with Live TV, YouTube TV, and DirecTV Now.
What about free over-the-air TV? Well, you can already watch that on your big screen just by plugging it into your TV, but there are ways to watch it on devices like the ones above, too.  You could use an OTA DVR like Tablo or a PC TV tuner and a media server application such as Plex to turn your over-the-air content into streaming content that you play on your streaming device using the relevant app.
Put it all together and you have a ton of different ways to watch and stream the CW, no cable required. So why are you still paying for cable?
Please like us on Facebook to keep up to date on what's new in the world of cord cutting: