Cord cutting is about getting rid of expensive cable and satellite subscriptions, not about losing all of the content that you really want. Just because you want to stop paying top dollar for 200 channels' worth of junk doesn't mean that you want to miss out on the channels that you actually like. The good news is that it's easy to get this content back on the cheap without having to go crawling back to the cable giants. That's why we've put together a series of guides to watching channels online without traditional pay TV – including this guide on how to watch Disney Channel without cable. Thanks to the rise of a (relatively) new type of streaming service, it has never been easy to get live network TV over the internet. Read on to learn more about how you can get a Disney Channel live stream on your Roku, Fire TV, Apple TV, Chromecast, or other device.
How to Watch Disney Channel Online Without Cable
Since it isn't available over the air, your options for watching Disney Channel without cable are pretty straightforward. Basically, you're going to be shopping for a skinny bundle.
What does that mean? Well, a skinny bundle is a service that offers a slimmed-down selection of channels for a price that's far lower than the what the cable giants charge. The skinny bundles below deliver content "over the top," which means that they stream over the internet like Netflix or Hulu would. But the channels are live networks, like like you'd get on cable or satellite (only a whole lot cheaper). So you'll be able to watch Disney Channel online, with the same live feed you'd get from cable or satellite. The reason things end up cheaper is twofold: there are no traditional cable infrastructure costs (since these services just rely on your ISP's infrastructure and deliver their content over the internet) and – because of that first reason – there are none of those regional monopolies that allow cable giants to extort you.
Not every skinny bundle includes Disney Channel among its offerings, but plenty do. Let's meet the candidates, shall we?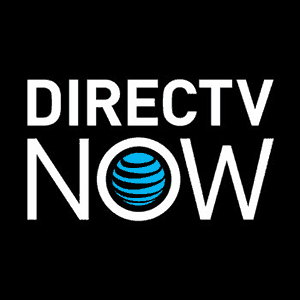 DIRECTV NOW is, as the branding suggests, a skinny bundle that's backed by telecoms and pay TV giant AT&T. This service offers a selection of bundles that range from small and cheap to huge and a bit less cheap. Each channel bundle includes all of the networks that the ones smaller than it do, plus a selection of fresh ones. Disney Channel fans can take their pick of DIRECTV NOW's channel packages, because Disney Channel is included in all of them. The cheapest option is the "Live a Little" bundle, which will run you $35/month. Happily, DIRECTV NOW also offers Disney Junior and Disney XD – and both of those are in every bundle, too. You can read our review of DIRECTV NOW here.
Hulu with Live TV is, appropriately enough, the live TV service from Hulu. This skinny bundle keeps things simple by offering just one base package and a few premium channel add-ons, so don't worry about a bunch of tiers or custom add-ons here. Hulu with Live TV will cost you $39.99/month, and for that price you'll get 55+ channels. That selection includes Disney Channel, of course, and it also happens to include both Disney Junior and Disney XD. Not a bad haul! You can read our review of Hulu with Live TV here.
Try Hulu with Live TV for free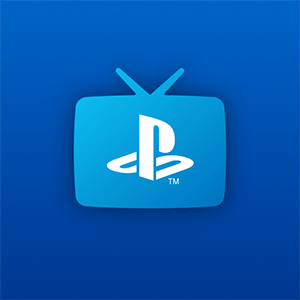 PlayStation Vue may bear the name of a gaming system, but Sony's OTT skinny bundle service is actually available on a wide range of platforms, including (but not limited to) Roku, Fire TV, Apple TV, Chromecast, and mobile devices. Like some competitors, PlayStation Vue divides its offerings up into tiers – you can opt for the smallest package for $39.99/month and then scale up as you feel necessary. Luckily for Disney Channel fans, PlayStation Vue includes Disney Channel – as well as Disney Junior and Disney XD – in that $39.99/month package, which is called Access. That makes PlayStation Vue a pretty affordable option for any Disney superfan. You can read our full review of the service here or try it for yourself by signing up for the free trial via the link below. Just remember that PlayStation Vue's free trial is 5 days long, not 7 days like many of its competitors' free trials.
Sling TV is a little different from most skinny bundles in how it divides up its offerings: instead of tiers, Sling TV gives you the choice of three different base packages and then lets you build out custom packages through a la carte "add-ons." Disney Channel is available through Sling TV's Sling Orange base package, which is just $20/month. As of this writing, Sling Orange is your cheapest way to watch Disney Channel online.  Sling TV also has Disney Junior and Disney XD, but you'll have to add the Kids Extra package ($5/month) to Sling Orange to get your hands on those. You can read our full review of Sling TV here.
Can I Watch Disney Channel on Roku, Fire TV, Apple TV, or Chromecast?
Why, yes you can! No matter which of the major skinny bundles you choose, you'll be able to get an app for Roku, Fire TV or Apple TV, and you'll be able to cast to Chromecast from other supported apps. The entire crop of major skinny bundles features support for each of these major streaming devices, as well as for computers (via in-browser apps or apps for Mac and PC) and mobile devices (Android and iOS). Options are slightly more limited for those streaming on Android TV devices or gaming systems, though you'll still have some choices if you prefer to stream on these. Most of the services support Android TV (DIRECTV NOW is the exception, as of this writing). Several have Xbox One apps, but PlayStation Vue, naturally, does not – and, on the flip side, the others are unavailable on PlayStation 4.
But, again, owners of relatively up-to-date devices from major brands like Roku, Amazon, Apple, and Google will have no trouble using any of the services listed above to watch Disney Channel without cable. Enjoy!
Please like us on Facebook to keep up to date on what's new in the world of cord cutting: