If you're a DIYer, you like to get things done independently. And that probably means that, like most of us, you aren't a huge fan of cable. Cable isn't big on independence: they want you to pledge allegiance to their pricey monthly fees and cumbersome long-term contracts. And that's frustrating especially when you want to watch great network television channels like DIY network. But here's the good news: we can show you how to watch DIY Network without cable.
And the methods we're talking about here are perfectly legal. We're going to show you how to turn to some services that are beating cable at its own game. Unlike cable, these services won't threaten your independence with long-term contracts and shady business practices. So while you can't quite DIY your way to a DIY Network live stream, you can get a very effective solution through a friendlier type of service than cable, all without much effort or elbow grease. Let's build something great! Here's how to watch DIY Network without cable.
How to Watch DIY Network Online Without Cable
In the introduction above, we mentioned that DIY Network was available through a different type of service that competes with cable. On the list below, we'll lay out some of the specific services that fall into this category and will help you watch DIY Network without cable. But let's take a moment right here to talk a bit more about what this category of service actually is and why we care about it here on Cordcutting.com.
The type of service we're talking about here is a form of live multichannel TV service that is often referred to as a "skinny bundle." That's a lot of jargon, so let's unpack it.
A "multichannel" service is one that offers multiple channels – you know, like cable. Skinny bundles do that, but they also have some distinct advantages over their "legacy" (that means old and out-of-date!) competition. The most important difference between a skinny bundle and cable is that skinny bundles stream over the internet, like Netflix. They offer live TV like cable, but they're here to help people who have cut the cable cord.
Skinny bundles also tend to have fewer channels than cable bundles, which helps keep costs down (this, of course, is why we call them "skinny" bundles in the first place). They don't have long-term contracts, there is a ton of competition (there are no big regional monopolies when we're dealing with services that are delivered online), and they can be viewed on a ton of different devices: with skinny bundles, you can watch live TV on your iPhone as easily as you can on your TV.
In short, skinny bundles are an awesome way to watch DIY Network without cable on the cheap. But not every skinny bundle includes a DIY Network live stream in its channel lineup, so let us acquaint you with the ones you need to know about in order to learn how to watch DIY Network without cable.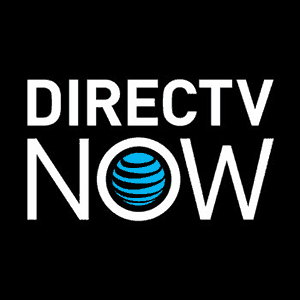 DIRECTV NOW is a skinny bundle that is owned by AT&T (which also, of course, owns DirecTV Now). It's a great option for people who like options, because it offers four different bundles you can opt into. The bundles here come in various sizes and at various price points, with each progressively larger option offering all the channels that its smaller counterparts do, plus additional ones. To watch DIY Network without cable using DIRECTV NOW, you'll have to climb the price ladder as far as "Go Big," the second-largest of the four bundles. Go Big is big on channels, but its price tag is still going small: it's a relatively affordable $60 per month, and you can get it for free for a week by clicking on the link below.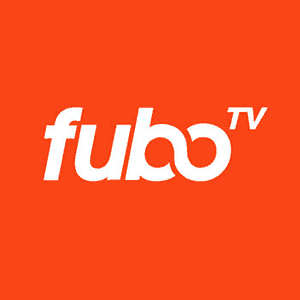 fuboTV offers two bundles: a $39.99-per-month bundle called "fubo" and a larger bundle called "fubo Extra" that will set you back $49.99 per month. You'll have to jump up to the pricier of the two bundles in order to net DIY Network. But fuboTV sweetens the deal in a couple of ways. You can get the service for free for a week by taking advantage of its free trial offer (just click the link below to grab that), and fuboTV will charge you a mere $19.99 for the first month of your paid fubo Extra subscription before the price goes up to the usual rate.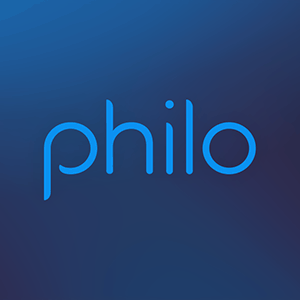 If you want to know how to watch DIY Network without cable as cheaply as possible, you're going to want to take note of Philo. Philo's goal is to make skinny bundles affordable for everyone, and they sure look like they've succeeded. Philo's two skinny bundle options cost just $16 and $20 per month, respectively, despite the fact that they're both jam-packed with channels. DIY Network is in both bundles, so you can use Philo watch DIY Network without cable for as little as $16 a month. Check out Philo for free by using the free trial link below.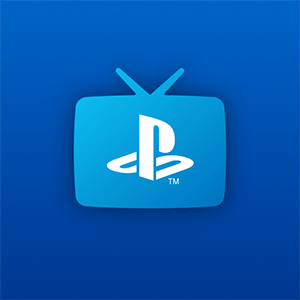 PlayStation Vue isn't just for gamers: despite the name, this service works on a huge range of streaming devices. And it brings great prices and channel selections to the table, too. Like some competitors, PlayStation Vue gives subscribers a few different bundle options, with prices rising as the channel counts grow higher. Happily, you don't have to climb too high on the price ladder before you find your DIY Network live stream: you can watch DIY Network without cable starting with the second-cheapest bundle, "Core," which costs just $44.99 per month. You can check it out for free by clicking the link below and signing up for PlayStation Vue's free trial offer.
The big idea behind Sling TV is that viewers should be able to design their own skinny bundles. Here's how it works: you start by grabbing one of Sling TV's two base packages, Sling Orange ($20 per month) or Sling Blue ($25 per month). You can also get both together at a discount ($40 per month). From there, though, you can head in any direction: scaling up your bundle just means tacking on "Extras," which is Sling TV's term for add-on bundles of channels. These mini-bundles group niche channels by genre, making it easier and more affordable to snag less popular channels and make them a part of your skinny bundle. So how does this all play out in terms of figuring out how to watch DIY Network without cable? Pretty simply: you just need to grab "Lifestyle Extra" for $5 per month. You can add that Extra to either base package, so you could be watching DIY Network for as little as $25 per month total. That's after you enjoy your free week by signing up through the link below, of course.
Can I Watch DIY Network on Roku, Fire TV, Apple TV, or Chromecast?
The best place to watch home improvement content is in the home, so let's talk TVs! Specifically, let's talk about watching DIY Network without cable on your big screen using a popular streaming platform like Roku, Fire TV, Apple TV, or Chromecast.
Good news: DIRECTV NOW, fuboTV, PlayStation Vue, and Sling TV all have apps that work on or with each of the platforms in our subheadline: Roku, Fire TV, Apple TV, and Chromecast. On top of that, Android TV users will find they can use fuboTV, PlayStation Vue, and Sling TV.
DIRECTV NOW, fuboTV, PlayStation Vue, and Sling TV all also have apps for iOS and Android mobile devices. They each also work on your desktop or laptop computer via in-browser and/or desktop apps.
And, of course, PlayStation Vue works on PlayStation 4 and PlayStation 3 video game consoles. Not to be outdone, Sling TV has an app for Xbox One.
Put it all together and you have a lot of ways to watch DIY Network without cable on all the devices you love. So sign up for some free trials and pick out a favorite – it's the easiest project you'll tackle all month.
Please like us on Facebook to keep up to date on what's new in the world of cord cutting: