E! is the ultimate channel for fans of the entertainment industry. But unless you're living a celebrity lifestyle, you can't afford to keep overpaying for cable television. Legacy pay TV services like cable and satellite are absurdly overpriced, and there's no need to keep paying those bills – because it's perfectly easy to watch E! without cable.
E! is a network television channel, sure, but it's no longer the case that cable and satellite have a monopoly on cable TV networks. Thanks to a changing pay TV landscape, you can now get an E! live stream on your streaming device of choice. Here's how to watch E! without cable.
How to Watch E! Online Without Cable
E! is only available through pay TV services. But wait, don't get upset: not all pay TV services are as terrible and as expensive as cable and satellite. Let us explain.
There's a type of pay TV service out there called a live TV streaming service. This type of service is, well, exactly what it sounds like: a service that streams video over the internet, and that specializes in live TV from network television channels. You know – like E!
Live TV streaming services are sometimes called "skinny bundles," because they feature slimmed-down selections of much-loved networks, rather than the bulky and fluff-filled bundles that cable and satellite like to specialize in. That brings down the price, as does the competition between these services (with none of the infrastructure concerns that plague cable, there are no regional monopolies in live TV streaming services).
All of that makes live TV streaming services a great way to watch E! without cable. Of course, to watch E! without cable on one of these services, you need to pick one that includes an E! live stream – which is why we listed out all of the ones that do below. Read on!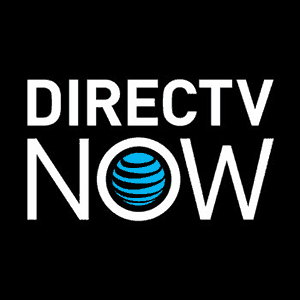 DIRECTV NOW's bundles include the $35/month "Live a Little" and three larger bundles with more channels (and higher prices). You can choose whichever one you'd like, because all of them include an E! live stream. DIRECTV NOW is a solid service with quality streaming and a nice selection of features, and you can read more of our thoughts on it here, in our DIRECTV NOW review. If you'd rather just dive in and try it out for yourself, well, good news: you can sign up for the service's free trial and check it out for seven days risk-free. Just click the link below to get stated.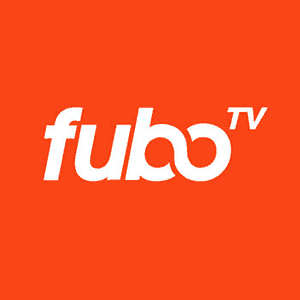 fuboTV used to specialize in soccer streaming, and it still claims to have a particular appeal to sports fans. But it's a more well-rounded streaming service following last year's re-launch, and it now has a little something for fans of all kinds of different interests – including the entertainment industry. E! is included in fuboTV's base package, fubo Premier. That bundle will set you back $39.99 per month (unless you live in one of the New York-area markets served by the MSG family of regional sports networks, in which case you'll have to pay $44.99 per month instead). You can read our review of fuboTV here. fuboTV offers a free trial as well, which you can sign up for via the link below.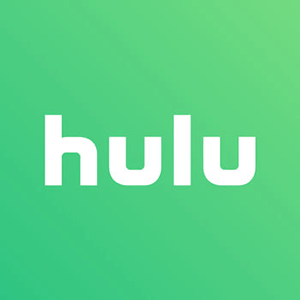 Hulu with Live TV is the live TV streaming service that builds on Hulu's already-great reputation for streaming. Hulu has long been a player in the streaming video on demand (SVOD) market, where it competes with Netflix, among other services. Hulu's live TV service is a worthy competitor in this related market, and its sole bundle is available for an affordable $39.99 per month. You can read our review of Hulu here. If you prefer to just take a look at it yourself, you know the drill: sign up for the free trial via the link below.
Try Hulu with Live TV for free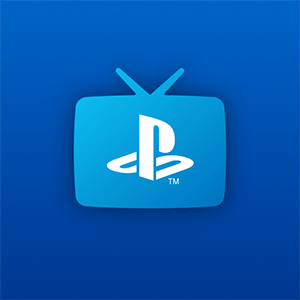 PlayStation Vue is Sony's horse in this race, which is why it shares its branding with Sony's PlayStation game consoles. Don't read too much into that, though, because PlayStation Vue works on a variety of platforms. You can watch E! without cable by signing up for any of PlayStation Vue's bundles, which start with "Access" ($39.99 per month) and increase in size and price from there.
Sling TV is Dish's live TV streaming service, and it's a bit unique in the market thanks to its customized bundles. Sling TV subscribers start by choosing one or both of two base packages (Sling Orange and Sling Blue) and then add "extras" – little bundles of similar channels available for low prices – to build out a custom bundle that offers them only the channels they want. For E! fans, the that means adding "Lifestyle Extra" for $5 per month to secure an E! live stream. E! is available through Lifestyle Extra only when building on the Sling Blue base package ($25 per month), so make sure you start with that one.
Can I Watch E! on Roku, Fire TV, Apple TV, or Chromecast?
Of course you can! These live TV streaming services are built to allow you to stream live TV on your big screen. DIRECTV NOW, fuboTV, Hulu with Live TV, PlayStation Vue, and Sling TV all work on Roku, Fire TV, Apple TV, and Chromecast devices. If you have a modern streaming box, you'll have lots of options for watching E! without cable.
Laptops and desktops work too, of course: DIRECTV NOW, fuboTV, Hulu with Live TV, PlayStation Vue, and Sling TV all have in-browser apps. Each of the services also has apps for mobile devices (Android and iOS), too.
fuboTV, Hulu with Live TV, PlayStation Vue, and Sling TV work on Android TV, the streaming platform used on the Nvidia Shield and some smart TVs. As of this writing, DIRECTV NOW does not.
Hulu with Live TV and Sling TV both work on Xbox One gaming consoles. As you might expect, PlayStation Vue works on PlayStation 4.
Please like us on Facebook to keep up to date on what's new in the world of cord cutting: