Roku's streaming devices are some of our favorite products on the market. We've been impressed by the hardware and we're longtime fans of Roku's relatively simple user interface, which is almost as easy on the eyes as it is to use. And watching movies on Roku is great, because Roku supports all the major paid streaming services and also features a purchase and rental marketplace from Fandango embedded in the main Roku menu. But watching movies in these ways will cost you money, and cord cutting is all about saving cash. That's why we're here to show you how to watch free movies on Roku.
How to Watch Free Movies on Roku
You can watch free movies on Roku in a few different ways. We at Cordcutting.com are big believers in the idea that cord cutting is cheaper and better than cable, and that there's no need to resort to piracy to prove it, so we'll be covering only legal options in this guide. Hollywood has to get paid somehow, of course, so your free options are generally ones that support themselves with ads. These AVOD (advertising video on demand, which is the opposite of SVOD – streaming video on demand – services like Netflix) services make up the bulk of our list, though they're not your only option for watching free movies on Roku.
Also worth nothing: we're focusing on on-demand content here, but there are two other options for free content that you should be aware of. Pluto TV is a free service that streams cable-like channels, some of which sometimes play movies. And free over-the-air TV can give you access to channels that sometimes play movies. Roku TVs have special channels for their antenna inputs, and OTA DVRs can transform these live broadcasts into on-demand content.
Let's take a look at some of your options. You can download any of these channels to your Roku simply by clicking on the heading of the relevant section.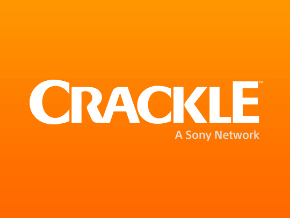 Crackle has been around for quite a while now. Its longevity and its success with original series like Jerry Seinfeld's Comedians in Cars Getting Coffee (since poached by Netflix) have helped it become one of the best-known AVOD services. The Roku app is pretty decent, and Crackle boasts one of the better streaming libraries in the AVOD space, so it's well worth having on your Roku device. You can read our review of Crackle here and sign up for a free account here. Like most free streaming services, Crackle offers a few perks to people with accounts – you can maintain a watchlist, for instance, and pick up movies where you left off.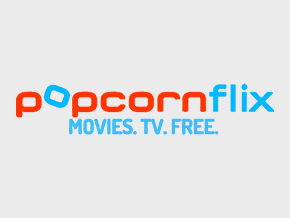 Another AVOD entry, Popcornflix works in the same way that the competition does: it offers a library of free movies and TV shows, and will pepper your viewing experience with occasional ads in exchange for its unbeatable price tag. Popcornflix has a decent library, and while it won't blow you away, you sure can't beat the price. There's no reason not to have all of the AVOD services installed on the same Roku device. When you feel like watching free movies on Roku, you can just check all three of their libraries and get triple the selection! We reviewed Popcornflix here on Cordcutting.com. You can make an account on Popcornflix's website.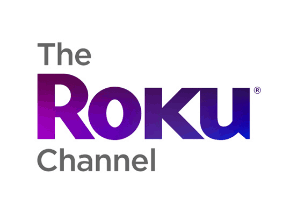 Yes, you can get a channel on your Roku that is called The Roku Channel. How's that for branding synergy? Roku's official channel offers a selection of free movies, including exclusives and films borrowed from the other Roku free movie streaming services (you know, the ones listed right here in this article). So if you're looking for a very on-brand way to watch free movies on Roku, simply fire up the Roku platform on your Roku device and download The Roku Channel.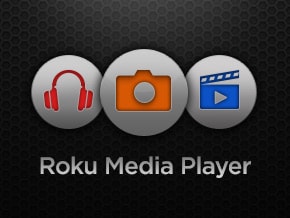 You can watch your own movies on Roku, too! If you already have movies on video files, such as old DVD rips and digital downloads that aren't available through a cloud streaming service, don't sweat it. You can watch all of your movies on Roku by sticking them on a USB storage device, plugging that device into a USB-equipped Roku device (such as a Roku Ultra – Roku Streaming Stick users, sorry, but you'll need to upgrade to get this option), and then using Roku's included Roku Media Player channel. This channel will play certain types of video files and music files, and it will also display images (such as family photos). It works as a file browser, too, so you can sort your content into folders for easy access. Your DVD rips may not have been free originally (and you should not download any files illegally), but watching content you already own is free on Roku – as it should be!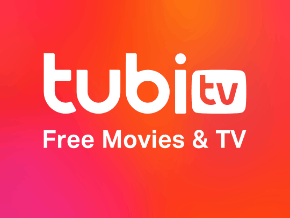 Tubi TV is one of the best-known AVOD services around, and, at this point, it's the largest. Tubi TV's huge content library includes some filler (all of the free streaming services have their share of B-level content), but there are plenty of gems in there, too. Tubi TV is a must-download for Roku users, because it offers the best selection of free movies on Roku. You can read our review of Tubi TV here and can sign up for an account (which gives you access to all of the typical perks, like a watchlist) here. While you're here, you may want to read our interview with Tubi TV's Thomas Ahn-Hicks, in which we chat about the future of the AVOD space (and, by extension, the future of free movies on Roku!) as well as about Tubi TV, its competition, and its goals.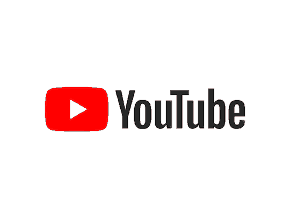 Don't tell me that you forgot about YouTube! While the massive streaming service is best-known for its huge library of user-generated content, it also has its fair share of feature-length films available. Movie studios are wise to YouTube's reach, and they've been putting their own work online via channels like the Paramount Vault. And video content that is in the public domain is legal for anyone to post on YouTube, so movies and videos that are old enough can be found there easily. As with Crackle, Tubi TV, and the rest, you're going to have commercials during your movie – but, unlike some of the competition, YouTube offers a premium commercial-free version. We're talking about free movies on Roku, so the premium version isn't really relevant here, but I'll just mention briefly that you can choose to pay for YouTube if you want, and that our review of YouTube Red is a good place to check out the details. In the meantime, you can make a (free) account on YouTube or just sign in with your existing Google account to start creating a watchlist and rating videos.
Please like us on Facebook to keep up to date on what's new in the world of cord cutting: