Fusion's blend of pop culture and news reporting is a great reason to want to spend your free time tuning in. But it's not a good reason to turn to cable or satellite companies for more of their bloated, overpriced cable bundles. That's because you don't actually need cable or satellite in order to get a Fusion live stream! Below, we'll show you how to watch Fusion without cable – live, legally, and on just about any device you could ever want to use.
How to Watch Fusion Online Without Cable
Fusion isn't one of the channels that we can watch for free over the air using an OTA antenna. And it isn't one of those networks that has a direct-to-consumer subscription option, like HBO or Showtime. Unfortunately, the only way to get Fusion is to subscribe to a pay TV service. But here's the good news: not all pay TV services are like cable and satellite.
In particular, there's one type of live TV service that we'll be interested in here. We're talking "skinny bundles" – a type of live TV service that offers streaming video and low prices. Let's take a moment here to explain.
Skinny bundles are meant to look and feel like cable in a lot of ways, but there are some key differences, and within those differences we find the reasons that you should prefer skinny bundles to cable. The most important difference between skinny bundles and cable TV is that skinny bundles are a type of streaming service. When you watch a skinny bundle, you're streaming video in much the same way that you would stream Netflix. The fact that skinny bundles can stream over the internet means that there are no regional monopolies to worry about here, which helps keep prices down. And the online nature of skinny bundles is also why you are able to watch them on so many different devices.
Skinny bundles are also, in many cases, "skinny" – they take the bulky bundles you know from cable and satellite and trim them down to the essentials, so that you don't end up paying for a bunch of channels that you don't watch. Many skinny bundles also offer some larger bundles and/or "add-on" bundles, so don't worry: you can still watch less popular channels with these services.
Not every skinny bundle serves as an answer to our central question here – how to watch Fusion without cable – but many of them do. Here are the services you should consider.
Sling TV is a little different from the competition. Rather than offering a series of increasingly large base packages, Sling TV gets the base packages out of the way early by offering just two at very low prices: "Sling Orange" will cost you $25 per month, and "Sling Blue" will cost you the same (put both of them together and you'll get a very typical base package with a very typical price: $40 per month). Once you've got your base package(s), though, it's time to customize your bundle. Sling TV offers a bunch of small add-on bundles called "Extras," which you can only grab if you also sign up for one (or both) of the base bundles. Since you can choose any Extras you want – there's no hierarchy here – you can create a more customized skinny bundle that will keep you from spending too much on channels you don't need.
So where is Fusion in all of this? You'll find it in "News Extra," which costs $5 per month and must be added to (at least) Sling Orange. That means you can watch Fusion without cable for as little as $30 per month – after you enjoy the free trial period, that is! To snag that free trial, just click the link below.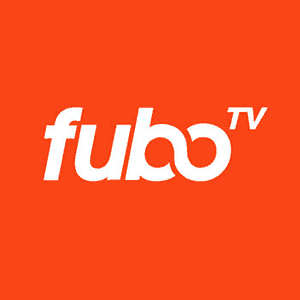 fuboTV offers two base packages and a few add-on bundles that can be subscribed to only alongside one of the base packages. The smaller of their two base packages is simply called "fubo," and it costs $44.99 per month in most markets. The larger of the two is "fubo Extra," which will set you back $49.99 per month. They're both great solutions to the dilemma of how to watch Fusion without cable, because either one will get you a Fusion live stream. fuboTV also offers a discounted rate for the first month of your subscription, as well as a week-long free trial. Sign up for the free trial by clicking the link below.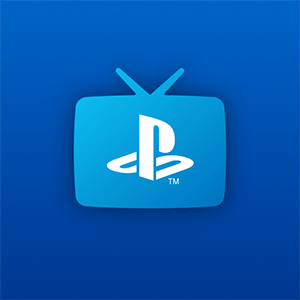 PlayStation Vue offers a few different bundles. The more you pay, the more channels you'll get. The rosters of each bundle are set, so the only way to get some channels is to climb the price ladder a bit. Fortunately, all of PlayStation Vue's bundles are pretty affordable.
To reach the first bundle that includes a Fusion live stream, you'll have to go as far as PlayStation Vue's second-largest bundle, "Elite." Elite costs $59.99 per month after your free trial is up. To get the free trial, just click the link below!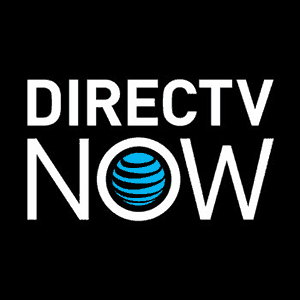 DirecTV Now is AT&T's skinny bundle offering, and it brings a lot to the table. It boasts a great user experience, superior streaming quality, and four different bundles that you can subscribe to. The more you're willing the pay, the more channels you'll get: each larger bundle includes all of the channels that its smaller counterparts do, plus a handful of newcomers. Fusion first arrives to the party with DirecTV Now's second-smallest bundle, "Just Right." Just Right costs $55 per month. You can scale up to larger bundles if you'd like, of course, and you'll be able to enjoy the service for a week before you pay, no matter which one you pick, if you sign up for DirecTV Now's free trial offer via the link below.
Can I Watch Fusion on Roku, Fire TV, Apple TV, or Chromecast?
So now we know how to watch Fusion without cable. But let's address a more specific issue: how to watch Fusion without cable on specific devices.
Perhaps most importantly, we should talk about streaming platforms. These are the platforms that run on your streaming devices and smart TVs, and it's pretty important that the services above work on the major streaming platforms if we're going to watch Fusion online on our favorite TVs. Fortunately, coverage is great.
Sling TV, fuboTV, PlayStation Vue, and DirecTV Now all offer apps for Roku devices.
Fire TV devices will run Sling TV, fuboTV, PlayStation Vue, or DirecTV Now.
Sling TV, fuboTV, PlayStation Vue, and DirecTV Now each have an app for Apple TV.
Sling TV, fuboTV, PlayStation Vue, and DirecTV Now all work great with Chromecast.
Android TV users have Sling TV, fuboTV, and PlayStation Vue as their options.
Of course, you may want to know how watch Fusion without cable on the go, too. No problems here: the answers are the same. Sling TV, fuboTV, PlayStation Vue, and DirecTV Now each have apps for both iOS and Android mobile devices.
Computers? Yep, they're covered, too. Sling TV, fuboTV, PlayStation Vue, and DirecTV Now can run on your desktop or laptop computer using their apps for your desktop and/or in-browser.
Gamers are covered, too. PlayStation Vue has an app for modern entries into the PlayStation series of video game consoles, and Sling TV has an app for Xbox One.
In short, you'd be hard-pressed to find a major streaming platform that you can't use to watch Fusion without cable on one of the services above. So go ahead and pick one (or a few) free trials to check out, and take your first steps toward watching Fusion online instead of through cable.
Please like us on Facebook to keep up to date on what's new in the world of cord cutting: