Hallmark may have made its name in the greeting card business, but it's also in the business of making made-for-TV movies. Hallmark's feel-good favorites can be as wholesome as its greeting cards (and, sometimes, as predictable). They range from Christmas movies with feel-good endings to horror and mystery movies with… well, still relatively happy endings, really. Hallmark knows what it's good at, and what it's good at is making highly watchable made-for-TV movies. And, thankfully for us cord cutters, made-for-TV doesn't mean made-for-cable. Hallmark Channel may be an archetypal cable-movie factory, but it's surprisingly non-traditional on the streaming front. Hallmark Channel live streams are available from some major skinny bundle services, and Hallmark has a streaming service of its own, too. Here's how to watch Hallmark Channel without cable.
How to Watch Hallmark Channel Online Without Cable
There are a few different ways to get your hands on a Hallmark Channel live stream or on-demand Hallmark Channel movies, but they are not all totally dissimilar. Several fall into one category: skinny bundles. Longtime readers will recall that a skinny bundle is a type of streaming service that looks and feels quite a bit like cable. Skinny bundle subscribers get live streams of multiple network TV channels bundled together in a way that is reminiscent of cable or satellite – only the bundles are generally smaller, and the prices generally lower. You'll see a few skinny bundles on the list below, though they're not the only things you'll see: we'll also introduce you to an on-demand streaming service that is owned by Hallmark itself. Ready? Let's dive in.
Sling TV is a skinny bundle that works slightly differently from its peers. While most skinny bundles opt for a tiered system, Sling TV goes all-in on add-ons, allowing subscribers to build out custom bundles. The base packages have different channels and, in some cases, different add-ons, but Hallmark fans don't need to worry about that: any base package combined with either version of the "Lifestyle Extra" package will unlock both Hallmark Channel and Hallmark Movies & Mysteries. With a base package like "Sling Orange" or "Sling Blue" ($25 per month, or $40 per month if you get both) combined with the requisite Lifestyle Extra ($5 per month regardless of your base package), you can get Hallmark movies for as little as $30 per month. For more on Sling TV, read our review or just check it out for yourself with its week-long free trial.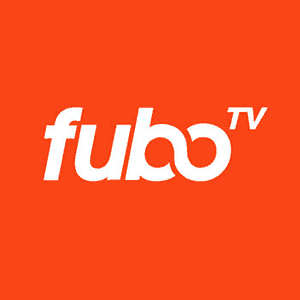 fuboTV came into being as a soccer-focused streaming service, but those days are long behind it now – this skinny bundle includes plenty of non-soccer and non-sports channels, including Hallmark Channel and sister channel Hallmark Movies & Mysteries. Subscribers can choose from a few different add-on packages to put on top of their base packages, but either one of the two base bundles will be all you'll need to get your Hallmark fix. fuboTV's "fubo" bundle costs $44.99 a month, while the larger "fubo Extra" costs $49.99 per month. fuboTV will give you a discount for your first month on either bundle, and the service offers a free trial that is 7 days long. For more details on the service, check out our review of fuboTV.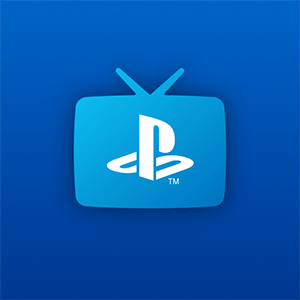 Sony's skinny bundle service, PlayStation Vue, works on a ton of different devices (not just PlayStation video game consoles). It's also another great way to watch Hallmark Channel without cable. You'll have to move up to the second-cheapest bundle, the $49.99-per-month "Core" package, in order to snag your Hallmark Channel live stream. Moving up to pricier bundles from there will net you additional Hallmark Channel properties, like Hallmark Drama. Check out PlayStation Vue's free trial offer by clicking the link below.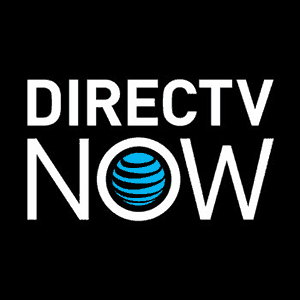 DirecTV Now is a skinny bundle that offers a few different bundles, ranging from the modest "Live a Little" up to the much bulkier (and much pricier) "Gotta Have It." Hallmark Channel is included in Live a Little, which is $40 per month after the service's week-long free trial. Live a Little also includes Hallmark Movies & Mysteries, a sister channel that has, well, movies and mysteries. In addition to watching Hallmark Channel live stream, you can dig back into 72 hours of past programming on demand. We took a close look at DirecTV Now in our review of the service, and it has put some of its growing pains behind it since we penned that article.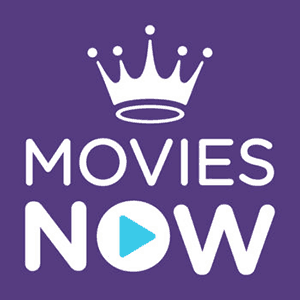 Hallmark Movies Now was originally known as Feeln, and that's the name it had back when we reviewed it. Whatever name it goes by, though, Hallmark Movies Now is unmistakably a Hallmark property. This on-demand streaming service boasts a broad selection of Hallmark's original movies – the same ones you can catch on the company's two channels. Hallmark Movies Now will run you $5.99/month ($4.99/month if you sign up for the annual plan). If you're not sure whether or not you want to shell out the cash, good news: Hallmark Movies Now has a free trial, so you can find out risk-free. You have 7 days to make up your mind before Hallmark starts billing you for your subscription.
Try Hallmark Movies Now for free
Buy Hallmark Movies Individually
The list above is all you've got when it comes to Hallmark Channel live streams and unlimited on-demand streaming. But you can still watch Hallmark movies on your computer without any subscription service at all, provided you're okay with buying those movies one by one. Hallmark gives its original movies' digital releases on major online services like Amazon, Google Play, and iTunes, so you can always just head to one of those sites and make a purchase. Owning digital copies means you can watch your films whenever you want and never have to pay a subscription fee, but it also, of course, means that you'll have to buy each one individually.
Buy Hallmark movies on Amazon, Google Play, and iTunes
Can I Watch Hallmark Channel on Roku, Fire TV, Apple TV, or Chromecast?
You absolutely can! The services above offer broad platform support, so it's easy to find a skinny bundle that will let you watch Hallmark Channel on Roku, Fire TV, Apple TV, or Chromecast (in the case of Chromecast, you'll be casting from Android, iOS, or your web browser). Hallmark Movies Now works on every device listed above and more, including Android TV and XBox One.
Let's get more specific, shall we? Sling TV, fuboTV, PlayStation Vue, and DirecTV Now all work on Roku devices.
Sling TV, fuboTV, PlayStation Vue, and DirecTV Now also each have apps for Fire TV devices.
Apple TV users can choose between Sling TV, fuboTV, PlayStation Vue, and DirecTV Now, too.
Chromecast users will get native support from apps for Sling TV, fuboTV, PlayStation Vue, and DirecTV Now.
Sling TV, fuboTV, PlayStation Vue, and DirecTV Now each have mobile apps for both Android and iOS devices.
Sling TV, fuboTV, PlayStation Vue, and DirecTV Now also have desktop and/or in-browser apps that make it easy to watch Hallmark Channel without cable on your computer.
Sling TV also has an app for Xbox One, in case you want to split your time between watching Hallmark movies without cable and playing video games. PlayStation Vue works on PlayStation 3 and PlayStation 4 video game consoles.
What about Hallmark Movies Now? You can get that app for Roku, Fire TV, Apple TV, Chromecast, and Android TV. It's also available on iOS and Android mobile devices, as well as on computers via an in-browser app. It's even available on Xbox One game consoles!
Finally, we should talk about buying individual Hallmark movies on these devices. Each of the major services we mentioned has wide platform support, and every major streaming platform has at least one of these services in its app store (most have most or all of them). Just pick your favorite way to buy and start building your library so that you can watch Hallmark movies without cable whenever you want!
Does Netflix Have Hallmark Movies?
Before we wrap up here, we should address a question we hear a lot: does Netflix have Hallmark movies? The answer is no, I'm afraid. The good news is that you have plenty of alternatives in the form of the options listed above. You can also always check out our sister site Flixable to choose some Christmas movies, romances, and mysteries from other producers. And if you read our regular New on Netflix series every month, you'll be the first to know if Hallmark and Netflix ever do decide to get together. That seems unlikely as long as Hallmark has a streaming service of its own (Hallmark Movies Now, which we covered above), but it sure would be a happy ending.
Still, plenty of options remain. So why not scroll back up and sign up for a free trial or two? Any of the services we covered will make it easy to watch Hallmark Channel without cable.
Please like us on Facebook to keep up to date on what's new in the world of cord cutting: