iOS is one of the most popular operating systems on the planet. It's the OS that makes iPhones and iPads so pleasant to use, of course, and it boasts a huge library of apps that work on those devices. Thanks to all of those apps, iOS can do much more than simply help you place a phone call or a send an iMessage. iOS is a streaming platform, too, with support for streaming video services of all types – including ones that will let you watch live TV on iPhones and iPads.
There are a lot of different ways to watch live TV on iOS, and we'll lay them all out below. We'll cover the different types of services that will give you live streaming TV on your mobile device, and then we'll list out the services that fit into those categories. Everything you need to know in order to watch live TV on iPhones and iPads is below!
How to Watch live TV on iPhone and iPad Online Without Cable
There are a lot of different apps that will let you watch live TV in iPhones and iPads, but we can simplify things a bit by clumping them into a few basic categories before we start listing them. The most important category for our purposes here today is the live TV streaming service, or "skinny bundle," so let's start there.
What is a skinny bundle? Well, it's a live multichannel TV service, for starters. What's a live multichannel TV service? It's a category that includes cable and satellite! But this is a website for cord cutters, so you can probably figure out that skinny bundles are a different type of multichannel service than cable.
The big difference with skinny bundles is that they're delivered via the internet – "over the top," in industry slang. They also tend to sport slimmer channel packages than their old-school counterparts (hence "skinny bundle"), and they can be viewed anywhere and on all sorts of different devices – including, of course, iOS devices like iPhones and iPads! These skinny bundle services are paid services, but we'll give you lots of links to free trial offers below.
After we get through listing skinny bundles, we'll cover some more specific types of live streaming services on a case-by-case basis. But there's one other category that more than one of these solutions fits into, so let's discuss it. We're talking now about league sports streaming services.
League sports streaming services are ways for die-hard fans to get more live sports from their favorite league. But your favorite local sports team already has a deal with your cable provider, so (in most cases), that means you can't watch those games on the league sports streaming services. In general, these league packages charge an annual fee in exchange for live streams of out-of-market regular season games. That means no local games and no nationally broadcast games.
Okay, that's enough explanation of the basic methods – now let's look at the specific services that will give you the power to watch live TV on iPhones and iPads!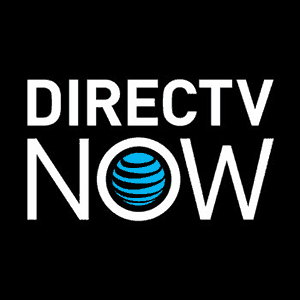 Like its skinny bundle competition, DIRECTV NOW offers live network TV stations streaming over the internet. DIRECTV NOW has a few different tiers of service, starting at $35/month for more than 60 channels and working all the way up to a 120+ channel package. The service also has the distinction of offering HBO and Cinemax for just $5/month, which is a fantastic price. You can test out DIRECTV NOW with its week-long free trial.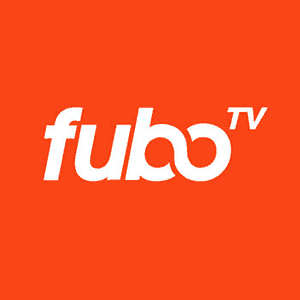 fuboTV started out as a soccer-only streaming service, but it has long since reinvented itself as a skinny bundle with a wide range of channels to accommodate a wide range of interests. It works like a dream on iOS, which makes it a great option for watching live TV on iPhones and iPads. You can get fuboTV for $39.99 per month in most regions and $44.99 per month in others (it depends on which regional sports networks fuboTV offers in your area) – after the week-long free trial is over, of course!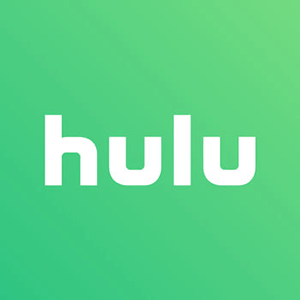 Hulu with Live TV is, of course, Hulu's take on the skinny bundle. The Hulu with Live TV base package costs $39.99 per month and features lots of great channels, including local channels (in select markets) and sports channels. You can test out Hulu for free by taking advantage of the service's free trial period. For a bit more on Hulu, just check out our full review!
Try Hulu with Live TV for free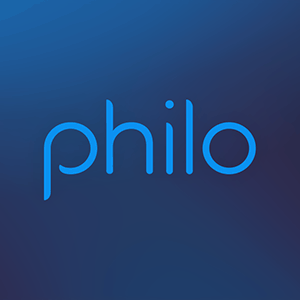 Philo is one of the most affordable ways to watch live TV on iPhones and iPads. Its two skinny bundle options cost just $16 per month and $20 per month, respectively, and they're full of great channels. Why so cheap? Well, Philo has cut out two costly things that other skinny bundles usually include: local channels and sports channels. If you don't care about those omissions, Philo is the clear choice for watching live TV on iOS. Sign up for Philo's free trial by clicking on the link below.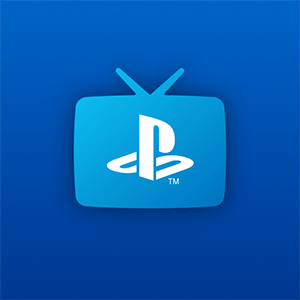 PlayStation Vue is one of the best skinny bundles on the market. Contrary to what you might expect given the name, PlayStation Vue does not require you to won a PlayStation – it works just as well on iOS devices, which makes it a great way to watch live TV on iPhones and iPads. PlayStation Vue offers a free trial. Check out our full review of the service here.
Sling TV is a skinny bundle that puts an emphasis on customization. It offers subscribers their choice of two base packages: Sling Orange is $20 per month and Sling Blue is $25 per month. Pick either (or, for $40 per month, both), and then add on your choice of "Extras" – small bundles that cost $5 or more per month each. You can add as many or as few Extras as you'd like. Since they're grouped by genre and type of channel, they make it easy for you to customize your channel bundle to suit your taste in TV. No matter how much you add to your bundle, Sling TV will let you have it all for free for one week if you sign up for their free trial via the link below.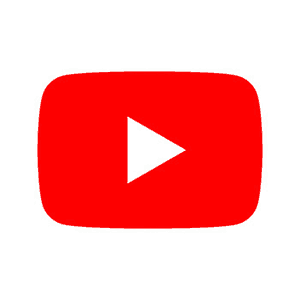 That's it for skinny bundles – next up, YouTube! Best known for its user-generated content, YouTube is also a source for live streams. Channels like CSPAN like to put live content on YouTube from time to time, and big events covered by multiple networks (such as presidential addresses) are commonly broadcast live on YouTube. You can also, of course, watch live streams from individual YouTube users.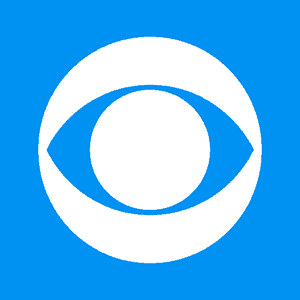 CBS All Access is a single-channel live TV streaming service aimed at CBS super-fans. Subscribers get a ton of on-demand content from CBS, and (most importantly, for our purposes here) a live feed of their local CBS station. The latter is available only in select markets, but for those craving CBS in those areas, CBS All Access is a great way to watch live TV on iPhones and other iOS devices.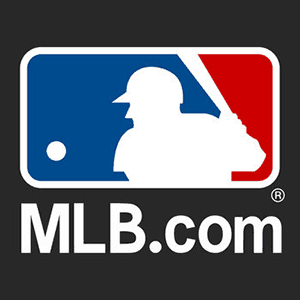 MLB.TV is the first of our live TV streaming services. MLB.TV pioneered live streaming and the league streaming package concept, and it remains the best of the bunch. Baseball fans are spoiled with MLB.TV, which offers smooth streaming of every out-of-market regular-season game on all sorts of devices – including, of course, iOS devices.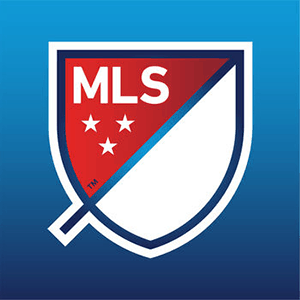 MLS Live breaks the mold a bit: it's a league streaming service that only has partial blackout rules. Depending on which team you root for, you might be able to watch your own team's matches live even when you're viewing from within that team's market. Not bad!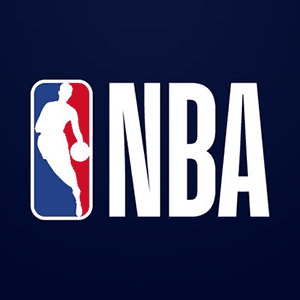 The NBA's version of the league streaming service is a solid option. The NBA's huge presence on cable TV makes blackouts a bit more common, but the quality of the service itself is solid and ever-improving. Besides, if you're an NBA fan looking for live streams, this is simply the only game in town.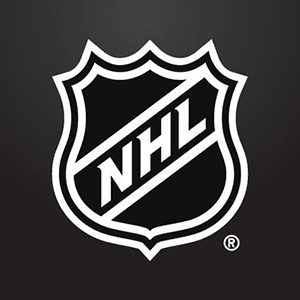 NHL.TV is the NHL's version of the league streaming service, and it works in pretty much the same way as its peers do. You'll get regular-season action that isn't already being broadcast in your area, and you'll get it for a pretty reasonable price. NHL.TV is better now than it was a few years ago, so it's worth checking out.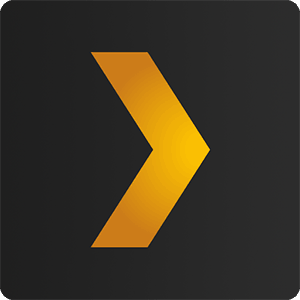 Plex is the first of two options you have for watching over-the-air TV on your iOS device. Plex is a media server application that can run on a range of devices. With an antenna and a server-capable device that has a TV tuner, you can add live TV to your streaming options. That's easy enough to pull off: you can do it with a computer, a USB PC TV tuner, and the Plex server app. With that in place, download the Plex app to your iPhone or iPad and start streaming from your server! Note that you'll need Plex's premium subscription service, Plex Pass, to get this feature.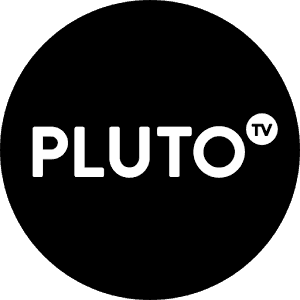 Okay, so it's not chock full of recognizable network channels, but Pluto TV is a really great way to get a live TV experience on a streaming device. Download the Pluto TV app for your iPhone or iPad, and you can watch live TV on iOS – including Pluto TV's original channels and even some familiar news stations. No, ESPN isn't on board, but Pluto TV really does have some nice content, and you'll enjoy channel surfing on your iOS device.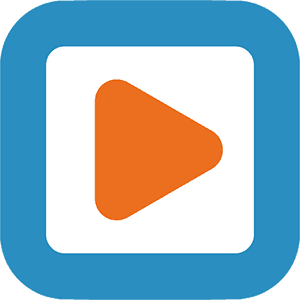 Tablo is an over-the-air (OTA) DVR. That means it's a hardware device that you plug your OTA antenna into and can use to record or watch live OTA TV. Tablo TV is the app that you use to set up your device, schedule recordings, and even stream live TV, and it's available for iOS. You'll need an antenna and a Tablo, of course, but once you have everything set up, you should find that Tablo TV is a great way to watch live TV on iOS devices.
Please like us on Facebook to keep up to date on what's new in the world of cord cutting: