MTV has been with us since 1981. A lot of things were different back then, of course. Music videos were brand new, and MTV ran them and virtually nothing else. MTV's biggest stars weren't reality show personalities (reality shows weren't really a thing, yet) – they were VJs, who were like DJs but, you know, for music videos. And, of course, you had to have cable to watch MTV. But you know as well as we do that all of this has changed now, which is how you came to be reading an article called How to Watch MTV Without Cable.
MTV has evolved with its audience in a lot of ways. It rode the rising popularity of reality shows (heck, it arguably invented reality shows), created a new generation of stars, and now airs everything from reality shows to movies and comedies – and, yes, even some music. And, of course, you can now watch MTV without cable (or satellite, for that matter). MTV is a modern network, so why use an out-of-date and overpriced service to watch it?
Do yourself a favor: ditch cable or satellite, and keep MTV. Use a modern streaming service, get an MTV live stream, and watch MTV without cable. And if you don't know how to do all of that just yet, then just read on: below, we'll tell you more about the type of streaming service you'll need and which specific services offer an MTV live stream. This is how to watch MTV without cable.
How to Watch MTV Online Without Cable
Video may have killed the radio star, but it's streaming that will kill legacy pay TV companies. To finish the job, though, it'll take a new type of streaming service.
For years, cable and satellite got away with continuing to charge more and more for their outdated services even as Netflix was on the rise. That's because Netflix was (and still is) a streaming video on demand – or "SVOD" – service. Netflix exists to show you the shows you want when you want them, but it doesn't do live TV. If MTV sells the rights to last season's episodes, you might find some MTV content on Netflix, but Netflix and its competitors don't really allow you to watch MTV without cable – at least not live, which is what we care about here.
So the old-school cable and satellite giants laughed all the way to the bank, until the rise of a newer type of streaming service: the live TV streaming service. Yep, that's exactly what it sounds like, and it's bad news for cable.
With slimmed-down channel bundles featuring only the channels people actually want to watch, these services (which are sometimes called "skinny bundles" for this reason) are trimmer and more efficient – and therefore more affordable to subscribers. Their online delivery means there are no regional monopolies, and it also means that subscribers can watch on all kinds of devices, from desktops and laptops to mobile devices and, yes, your big-screen TV.
Not every one of these live TV streaming services will work as a way to watch MTV without cable, because not all of them offer an MTV live stream. But some do, and we have the complete list for you below.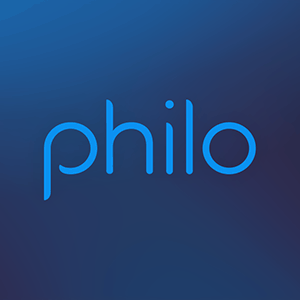 Philo is a great and affordable way to watch MTV without cable. While MTV and the rest of the Viacom gang haven't always been the easiest channels for skinny bundles to land, Philo has managed to grab rights to MTV as an up-and-coming skinny bundle that is still growing and adding channels, features, and platform support. It's a promising sign from a skinny bundle service that already boasts at least one major advantage over the competition: its price. Philo offers two skinny bundles. One is $20 per month, and the other is a stunningly low $16 per month. Those are excellent prices for packages that include MTV live streams, as both do. You can try out Philo for yourself by signing up for the service's week-long free trial offer via the link below this section.
There's one issue with the idea of a skinny bundle, and that's this: what if your favorite network is one of the ones that's trimmed off to save money? Sling TV has a unique solution to this dilemma, in that they allow their subscribers to build customized skinny bundles. Just start with either Sling Orange ($25 per month) or Sling Blue ($25 per month) and then build out a custom bundle by adding "extras," which are little bundles of channels grouped by type and sporting very low price tags. MTV fans can start with either Sling Orange and Sling Blue and then add "Comedy Extra" for $5 per month to secure their MTV live stream. As with much of the competition, you can check everything out for free by signing up for the free trial – it's seven days long, and you can access it via the link below.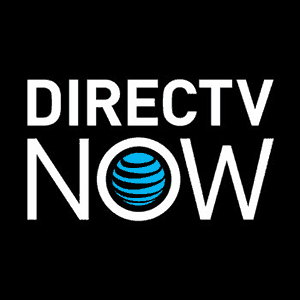 Old companies evolve. And, like an 80s band learning to make a music video for the first time, AT&T and its legacy pay TV business have gotten the memo. Hence DirecTV Now, an AT&T effort that features old-school branding but a very modern array of features. DirecTV Now subscribers can choose from a range of bundles that run from the $40 per month "Live a Little" deal to the $75 per month "Gotta Have It" bundle, with channel selection increases to match the price points. MTV fans can feel free to choose their own adventure, because every one of DirecTV Now's channel bundles includes an MTV live stream – no matter which one you choose, you'll be able to watch MTV without cable. For a bit more on this service, read our review here or just check it out for yourself by clicking the link below and signing up for the seven-day free trial.
Can I Watch MTV on Roku, Fire TV, Apple TV, or Chromecast?
Do you think we'd write a whole article on how to watch MTV without cable and never tell you how to watch it on your big screen? Come on, now, this isn't Punk'd (okay, we know that show went off the air a long time ago). DirecTV Now and Sling TV both make it easy to watch MTV without cable on your big screen, because they both work on each of these platforms: Roku, Fire TV, Apple TV, and Chromecast. Philo isn't quite as cooperative, but it has some great platform support nonetheless. Here's what you need to know.
Roku users can use Philo, Sling TV, or DirecTV Now – they all have great apps for the platform.
Fire TV users can rejoice as well: Fire TV devices can run Philo, Sling TV, or DirecTV Now.
Apple TV fans, you get the same deal: Philo, Sling TV, and DirecTV Now.
Chromecast users get native support for Sling TV and DirecTV Now, but no Philo.
On mobile, iOS users can watch Sling TV, DirecTV Now, and Philo. Android users can choose between Sling TV and DirecTV Now.
Sling TV also works on Android TV, the streaming platform used by the Nvidia Shield, among other devices.
And Sling TV will work on your Xbox One gaming console as well.
All in all, there are a ton of different ways to watch MTV without cable. So scroll up, sign up for some free trials, unlock some MTV live streams, and say goodbye to cable for good! It's never been easier.
Please like us on Facebook to keep up to date on what's new in the world of cord cutting: