Getting rid of cable just makes sense: you'll save a ton of money, and you'll find that you can still enjoy all of your favorite shows without traditional pay TV. But there's no universal guide to cutting the cord (just kidding – there is! Please buy our book!), and you may find yourself wondering how to get a specific show or channel without cable. Maybe that's the question that brought you to this page: How do I watch NBC without cable?
The good news is that NBC is one of the easier channels to get without cable, because it's available for free over the air in many areas. Let's check out all of your options.
How to Watch NBC Online and Over the Air Without Cable
When it comes to watching NBC without cable, you have two options: you can watch it over the air with an antenna, or you can stream it on the internet with a skinny bundle. We'll explain over-the-air TV in a bit more depth later on, but since there are a whole bunch of skinny bundles, let's take a moment to chat about skinny bundles right now.
Skinny bundles are streaming services, so they're notably unlike legacy pay TV services like cable and satellite. But they will look familiar to live TV fans, because they offer live streams of the same network TV channels that used to be available only via cable or satellite. In addition to being delivered "over the top" (that's industry lingo for "online"), skinny bundles are, of course, skinny: they generally have fewer channels than cable or satellite. Some skinny bundle services allow users to pay more to get more channels, but all of them offer some kind of slimmed-down package for a price south of $50, which means you can save money by opting for a skinny bundle instead of cable.
Oh, and one more thing: each of the skinny bundles listed below has NBC among its offerings, but NBC is only available in select markets on each of these services. Fortunately, each of the skinny bundles below also has a free trial, so determining NBC's availability is a risk-free proposition. Alright, let's meet the candidates, shall we?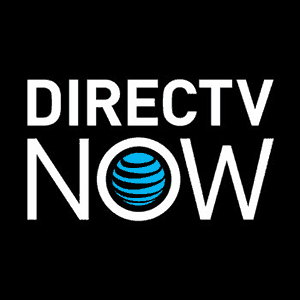 AT&T's skinny bundle, DIRECTV NOW, divides its offerings into tiers that begin with the $35/month "Live a Little" bundle and move up to larger and pricier packages. NBC fans will get their favorite channel right from the start, so there's no reason to climb the price ladder unless another channel or several call to you. You can read our review of DIRECTV NOW here, or click the link below to try it out for yourself using the service's week-long free trial.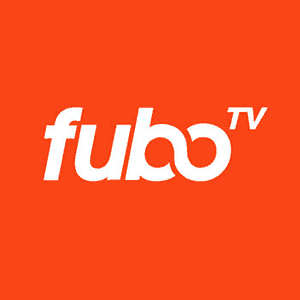 fuboTV is a skinny bundle with a sports focus, which is reflective of its heritage as a soccer-only skinny bundle. The soccer thing is ancient history now, but fuboTV still has plenty of soccer-focused channels in its $39.99/month base package. NBC (and its Premiere League broadcasts) is there, too, so fuboTV is worth a look for NBC fans. You can read our review of fuboTV here – it was written shortly after fuboTV ditched its soccer-only identity.
Hulu with Live TV is, as you might expect, the skinny bundle service from Hulu, a company once focused entirely on on-demand streaming. The service's lone base package costs $39.99/month and features more than 55 channels, including NBC (in select markets, of course, as is the case with every service on this list). You can read our full review of Hulu with Live TV here or click the link below to try the free trial for yourself.
Try Hulu with Live TV for free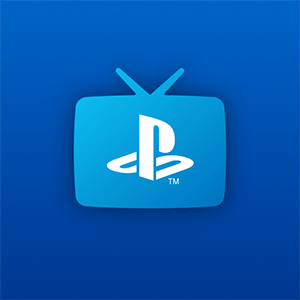 No, you don't need a PlayStation to watch PlayStation Vue: Sony's skinny bundle streaming service has been available on a lot of platforms for some time now. PlayStation Vue offers a tiered selection of bundles. The smallest is the $39.99/month Access package, which, as luck would have it, includes NBC. The free trial is a couple of days shorter than with the competition (5 days instead of 7), but it still gives you plenty of time to test out NBC's availability in your region and to explore the rest of what the service has to offer. Read our review of PlayStation Vue here.
Sling TV is Dish's take on the skinny bundle. It's been around for a while now (it's been available on multiple platforms for the longest of any of these skinny bundles), but it still stands out from the crowd thanks to its unique à la carte format: subscribers choose a base package and then tack on add-on packages to create a customized bundle. The Sling Blue base package ($25/month) is the place to start for NBC fans, as it's the only on of the two base packages that offers NBC. Grab the free trial to check out the NBC live stream's availability in your region.
Free Over-the-Air TV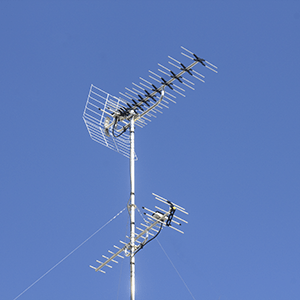 The simplest, cheapest, and most effective way to get NBC live broadcasts without cable is to invest in an antenna. It's likely that NBC (not to mention ABC, CBS, Fox, PBS, and others) is available for free over the air in your region, and all you need to start picking up the broadcast is an over-the-air antenna. Modern over-the-air TV has come a long way: you'll get HD picture quality and can even use OTA DVRs to record content, just like you would with traditional pay TV services like cable or satellite. Not sure how big your antenna needs to be, or how to set it up? Just check out our complete guide to choosing an antenna and getting free over-the-air TV. Old-school antennas aren't the first things most people think of when they think of cord cutting, but they play a huge role in the trend.
Check out free over-the-air TV
Can I Watch NBC on Roku, Fire TV, Apple TV, or Chromecast?
Yes, you absolutely can! Each of the skinny bundles listed above has apps for each of the major streaming devices, including Roku, Fire TV, Apple TV, and Chromecast (in the case of Chromecast, of course, we're talking about apps for other devices that can be used to cast to the Chromecast). Each also has apps for Android and iOS mobile devices, as well as PCs and Macs (in the form of either a desktop app or an in-browser app). Several of the services above also have apps for Android TV devices (including the Nvidia Shield), gaming consoles like the Xbox One and PS4, and other devices.
As noted above, you can also watch NBC with an over-the-air antenna. You can get that live feed over to a major streaming device, too. One way to do so is to use a PC TV tuner and a computer running the media server app Plex. Plex's premium version can stream your OTA TV to client apps on major streaming boxes. Another option is to rely on an OTA DVR and associated app – Tablo and the Tablo TV app are a good example.
Please like us on Facebook to keep up to date on what's new in the world of cord cutting: