In New England, sports are a way of life. And that makes NESN – New England's regional sports network – one of the most essential channels on TV. So when the time comes to consider cutting the cord, the Boston faithful and the rest of the New England sports crowd have to pause: can they really give up their Red Sox, Patriots, Celtics, and Bruins? Fortunately, there's a way around having to ask that question. All you have to do is learn how to watch NESN without cable!
See, channels like NESN may be cable and satellite staples, but they don't only exist in cable and satellite services. There are other pay TV services that make cord cutting easy and cost-effective, and they'll give you a NESN live stream for all of your Red Sox-watching needs. Sound good? Then let's learn how to watch NESN online, no cable required.
How to Watch NESN Online Without Cable
You need NESN, but you don't need cable. Here's why: there is another type of pay TV service that offers a ton of the same great stuff that cable does – plus more – while charging a whole lot less for it. This type of pay TV service is called a "skinny bundle." Having a skinny bundle is essential for getting your hands on a NESN live stream and watching the Red Sox online (or the Bruins, or whichever team you love), so let's take a quick moment to establish what the heck a skinny bundle actually is.
A skinny bundle is a pay TV service: you pay each month, and you get a bunch of live channels. Sounds like cable, right? Except skinny bundles stream their content over the internet. That means no regional monopolies, which means more competition, which in turn means lots of good stuff for consumers: lower prices, better services, and the option to buy "skinny" channel bundles that aren't all bloated with channels you don't want. Unlike cable, skinny bundles aren't here to force you to subscribe to an extra hundred channels.
Plus, skinny bundles allow you to stream your live TV from almost anywhere and on almost any device. That means you can watch you NESN live stream on your smartphone, tablet, smart TV, Roku… we could go on.
Skinny bundles these days have pretty impressive channel lineups. Those lineups even include live local feeds of major networks like CBS and NBC, as well as regional sports networks. NESN is a regional sports network, so the exciting world of modern skinny bundles is a very friendly one for New England sports fans.
There's just one catch: since it's a regional sports network, NESN is available on skinny bundles only in areas where it would be available through cable packages. So if you're sick of paying cable for NESN in Boston, you can easily jump ship to a skinny bundle. But if you can't get NESN through cable because you live in Arizona, skinny bundles won't help you. There is a spot of good news to note here, though: NESN has a national channel called (appropriately enough) NESN National. We will cover the skinny bundles that include that channel, too.
Below, we'll list all of the skinny bundle services that you can use to watch NESN in its select markets, and we'll also tell you how to get NESN National anywhere in the country. A bonus: all of the bundles that we'll list have free trial offers, so you can watch NESN online free until the trial period is up. Just click the links to snag the free trials – you'll be able to watch the Red Sox free online while weighing your options for a cost-saving skinny bundle subscription. Talk about win-win! Let's meet the best candidates and learn how to watch NESN without cable.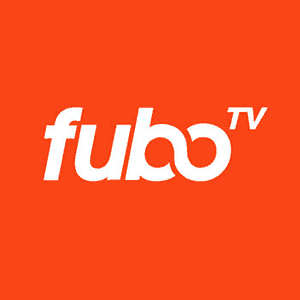 Originally founded as a soccer-focused skinny bundle, fuboTV has long since re-launched as a broader skinny bundle service – but it still brags that it treats sports fans best. Red Sox and Bruins fans may agree, because fuboTV offers a NESN live stream to subscribers in markets served by the channel. Your subscription options for fuboTV include "fubo" ($44.99 per month) and "fubo Extra" ($49.99 per month), as well as a few add-on bundles that can be tacked onto the base bundle options. fuboTV often runs promotions that lower the price of its bundles for the first month, and it offers a week-long free trial that you can take advantage of by clicking the link below. It's a free NESN live stream – how can you say no?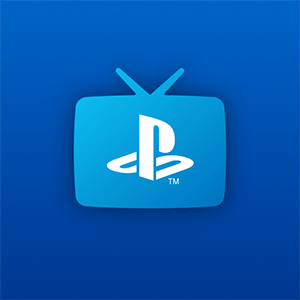 PlayStation Vue offers subscribers a choice of a few different skinny bundle options. The prices vary with the sizes of the bundles: the more you pay, of course, the more channels you get. All of the larger bundles include the channels that their smaller counterparts do, so you'll never lose a channel by upgrading your bundle. NESN makes it first appearance in PlayStation Vue's second-smallest bundle, "Core," which costs $49.99 per month. The NESN live stream is only available to subscribers in NESN's market, but don't worry: there's another option here for fans outside of New England. If you want to know how to watch NESN without cable from outside of New England, your answer is PlayStation Vue's "Sports Pack," which includes NESN National (along with a bunch of other good sports channels). Sports Pack costs $10 per month and can be added to any of PlayStation Vue's main base packages.
YouTube TV is rolling out market by market at of this writing, so it isn't available nationwide just yet. But it is available in areas of New England already, and those areas will be happy to see that YouTube TV offers a NESN live stream in its $40-per-month streaming package. For those who can get it, YouTube TV offers an awesome way to watch the Red Sox online. And, of course, you can watch NESN free online using YouTube TV by grabbing its free trial offer. Don't be surprised if you end up keeping your subscription.
Can I Watch NESN on Roku, Fire TV, Apple TV, or Chromecast?
NESN was born on cable TV. It doesn't belong on cable anymore, but it still belongs on your TV, so let's talk streaming platforms – starting with those all-important streaming box, streaming stick, and smart TV platforms that will help you put your NESN live stream up on your TV screen.
fuboTV, PlayStation Vue, and YouTube TV all have apps that work on or with Roku, Apple TV, Chromecast, and Android TV devices. fuboTV and PlayStation Vue are also available on Fire TV devices like the Fire TV and Fire TV Stick.
Want to watch your NESN live stream on the go? As long as you're in NESN's market, you can do that on your smartphone or tablet using the iOS and Android apps offered by fuboTV, PlayStation Vue, and YouTube TV.
Thanks to in-browser apps, you can also watch NESN without cable on your desktop or laptop computer using fuboTV, PlayStation Vue, or YouTube TV.
Video games systems are an option here, too. PlayStation 3 and PlayStation 4 owners can use – you guessed it – PlayStation Vue. Xbox One owners can opt for YouTube TV, which has an app for that video game console.
All of these make great ways to watch NESN without cable. So what are you waiting for? Grab a free trial and stream NESN free while you make up your mind between the many ways to watch NESN online, no cable required.
Please like us on Facebook to keep up to date on what's new in the world of cord cutting: