Are you ready for some football? If you don't know cord cutting tips for getting NFL coverage without cable, you might not be. We've spent plenty of time here at Cordcutting.com talking about how to watch NFL games without cable, but we know that the NFL coverage you crave isn't limited to live games on major networks and ESPN. No, you need coverage around the clock from other channels – especially NFL Network. That's why we're here to talk about how to watch NFL Network without cable.
There aren't quite as many ways to watch NFL Network without cable as there are ways to follow live NFL games as a cord cutter, but there are still more than enough options to keep you clear of cable's overpriced bundles. You can watch NFL Network online, no cable required, and you can do it legally and affordably. In the sections below, we'll lay out your general strategy for watching NFL Network without cable before listing the individual services that will give you the best options for streaming NFL Network live. Your NFL Network live stream awaits – let's kick this bad boy off, shall we?
How to Watch NFL Network Online Without Cable
Learning how to watch NFL games without cable wasn't too tough, because NFL games are frequently aired on "broadcast channels" – those networks that broadcast their content over the air, making it easy for you to pick up live content for free by using and over-the-air antenna. But when we're talking about how to watch NFL Network without cable, things get a little harder. That's because NFL Network isn't a broadcast channel: it's something we call a "network" TV channel.
Network television channels are the ones that are available only through pay TV multichannel services. "Pay TV" means you have to pay a subscription fee, of course, and "multichannel" means that the service you're subscribing to offers multiple TV channels. If that sounds like cable and satellite, it's because it is: cable and satellite are both examples of pay TV multichannel services. In fact, for years, they were the only examples of pay TV multichannel services – which is why cord cutting was so tough for people who loved channels like NFL Network.
Thankfully, times change. These days, cable and satellite are facing some very tough competition from a new breed of pay TV multichannel service. We're talking about skinny bundles, the new streaming TV services that are changing the way we watch live content.
Here's how they work. Skinny bundles offer you a selection of live TV channels for a monthly subscription fee – so far, pretty cable-like, right? But here's where it takes a big turn: skinny bundles stream over the internet, like Netflix. That means that you can watch them almost anywhere and on almost any device that you want. And it also means that there are no regional infrastructure monopolies like the ones that keep you from choosing between a ton of different cable companies. That means more competition and lower prices: skinny bundles are cheaper than cable, offer sweet discounts and deals, have free trial periods, and won't lock you into a long-term contract.
Skinny bundles are also (usually) different from cable in another way, and this one is the reason behind this type of service's nickname. Skinny bundles tend to offer slimmer bundles of network channels than the cable companies do, which means prices can be ever lower. With skinny bundles, you're a lot less likely to end up paying for channels that you don't like and never watch! Of course, some skinny bundles offer add-on bundles and/or multiple tiers of service, which means that you can grab a lot of channels if a giant bundle is really what you're craving.
Not every skinny bundle service includes NFL Network among its channels, but some very good ones do. Here are the skinny bundles that best answer the dilemma in our title: how to watch NFL Network without cable.
Sling TV's take on the skinny bundle focuses on customization. With Sling TV, you grab channels in a way that's almost a la carte: after starting with one (or both) of Sling TV's base packages, you can choose as many (or as few) "Extras" as you want. The Extras are add-on bundles that group small collections of like-minded channels into affordable little packages you can use to build onto your base package. This means that Sling TV is a great way to get a skinny bundle that specializes in certain types of content – like, for instance, sports coverage – without having to pay for a bunch of other specialized channels in genres that you don't care about.
NFL fans will be happy to see lots of great sports coverage in the form of Extras like "Sports Extra." But you don't actually need any Extras to get NFL Network: it's available in one of Sling TV's base package, "Sling Blue." Sling Blue costs $25 per month. You can add Sling Orange (normally $25 per month) and get both for $40 per month, if you want.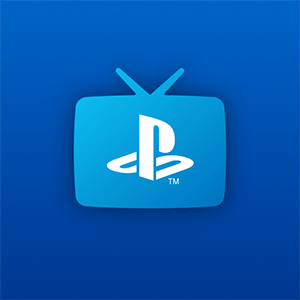 PlayStation Vue is Sony's skinny bundle service, and it's a great option for getting your hands on an NFL Network live stream. PlayStation Vue offers a few different bundles: the higher the price, the more channels you'll get. The skinnest of PlaysTation Vue's skinny bundles does not include NFL Network, but don't worry: you will only have to take one small step up to the price ladder to get it. NFL Network becomes available in PlayStation Vue's second-slimmest bundle, "Core," which comes in at a very affordable $49.99 per month. You can choose to get a larger and pricier bundle if you want, though: all of PlayStation Vue's bundles include all of the channels that their smaller counterparts do, so you'll never lose coverage by increasing the size of your bundle. You can test out PlayStation Vue for yourself by clicking the link below and signing up for the service's free trial.
Can I Watch NFL Network on Roku, Fire TV, Apple TV, or Chromecast?
So now you know how to watch NFL Network without cable. But NFL Network is meant to be enjoyed on your biggest and best TV, right? So let's talk about getting that sweet NFL Network live stream up onto your favorite TV screen using a major streaming platform like Roku, Fire TV, Apple TV, or Chromecast.
PlayStation Vue and Sling TV both offer great platform support. Both PlayStation Vue and Sling TV offer apps that work on or with Roku, Fire TV, Apple TV, Chromecast, and Android TV devices. That covers just about any streaming device that you would ever want to use!
You can watch on the go, too. PlayStation Vue and Sling TV both offer apps for iOS and Android mobile devices, which means you can watch NFL Network without cable on your tablet at home or on your phone while you're waiting in line at the bank.
Computers are covered, too, of course. Using desktop apps and/or apps for supported browsers, Sling TV and PlayStation Vue cover those of you who want to watch NFL Network without cable on your desktop or laptop computers.
In short, there is no shortage of methods that you can use to watch an NFL Network live stream. You can pick from a wide range of devices and some strong skinny bundle service options. So what are you waiting for? Grab some free trials and start testing out a service that will help you watch NFL Network without cable.
Please like us on Facebook to keep up to date on what's new in the world of cord cutting: