For NFL football fans, NFL RedZone is nothing short of genius. The NFL's breakthrough channel is based on a simple concept: it does the channel surfing for you, cutting to the most pivotal potential scoring plays live. Every Sunday, NFL RedZone viewers take in the whole weekend's worth of scoring action without ever having to change the channel. Plus, there are no commercial breaks! What's not to love, then? Only one thing: that big, fat bill that you have to pay to your cable or satellite provider each month in order to get NFL RedZone. That's why we're here to show you how to watch NFL RedZone without cable. There are legal ways to get your hands on an NFL RedZone live stream and watch NFL RedZone online, and we're going to give you the full scoop on all of them in this article. We'll talk skinny bundles, streaming devices, and every other aspect of the setup you'll need in order to stream NFL RedZone – no cable required.
So read on, and stop letting cable put your finances in the red just so that you can watch NFL RedZone! It has never been easier to cut the cord and keep watching the NFL and all of the other stuff you love about cable – without having to deal with all of that other stuff that you don't love. Here's what you need to know.
How to Watch NFL RedZone Online Without Cable
As you may already know, you can watch NFL games live for free. That's because the NFL's broadcasts frequently air on broadcast networks like CBS, Fox, and NBC. Broadcast channels are, as the name suggests, broadcast out over the air. Grab an antenna and tune in, and you'll be able to watch the action for free.
But NFL RedZone? Well, unfortunately, that's another story. There's no way to watch NFL RedZone free over the air. You'll need a pay TV service. But there is some good news: that pay TV service does not have to be a bulky, overpriced cable or satellite package.
See, there is another type of pay TV service on the market, and it's a very exciting one. We're talking about skinny bundles: live TV streaming services that are out to beat cable at their own game. Here's how they work.
For starters, skinny bundles are often "skinny." In this context, that means that they aren't forcing you to sign up for massive channel packages full of stuff you don't care about. One of the big benefits of having a skinny bundle is being able to pay for just a few channels – you know, the ones you actually watch!
Part of the reason that skinny bundles offer these fairer, more cost-effective channel bundles is that they have more competition than cable. See, skinny bundles are streaming services: they deliver their content online, which means that there are no regional monopolies to worry about here. And online streaming also means that you can watch your stream almost anywhere and on almost any type of streaming device. Yep, you can watch NFL RedZone without cable on the go or in your living room – it's all up to you.
We'll talk more about the different devices you can use to watch NFL RedZone without cable in a moment. First, though, let's list the specific skinny bundles that you can use to solve the problem of how to watch NFL RedZone without cable. The services below are the skinny bundles with an NFL RedZone live stream – and the trust of the experts at Cordcutting.com.
Sling TV has base packages, but with this service, it's really all about the add-ons. See, Sling TV's goal is to let you build your own customized skinny bundle. Skinny bundles are all designed to help you avoid paying for channels you don't watch, but Sling TV is particularly clever about it: even niche channels can be snagged as add-ons (rather than as part of increasingly large – and pricey – tiered bundle options), which means big savings for fans of channels that don't often end up in skinny bundle base packages.
And, as you've probably noticed as we've covered how to watch NFL RedZone without cable, NFL RedZone is not a common sight in skinny bundle base packages. So Sling TV makes a very sensible option for sports fans: just grab "Sports Extra" for $10 per month and add it to your base bundle (note that in order to get your NFL RedZone live stream, you'll need to have the "Sling Blue" base package, which costs $25 per month). Of course, you don't have to stop there. In addition to sports add-ons, Sling TV's "Extras" cover everything from movies to Spanish-language television. Whatever bundle you create, you can test it out for free by signing up for Sling TV's free trial offer (to get that, just lick the link below).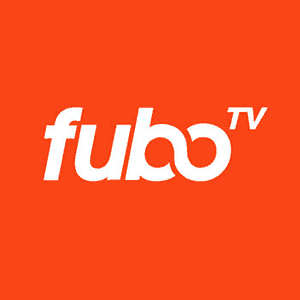 fuboTV began live as a service dedicated to another type of football. fuboTV has since expanded its channel lineup to include channels for all kinds of TV fans, but the service still has a special affection for its sports-fan subscribers. So its no surprise to see that fuboTV is one of the few skinny bundle streaming services that can give you access to an NFL RedZone live stream.
fuboTV offers a couple of different bundles and then allows its customers to choose add-on bundles. You can start with either base package – "fubo," which costs $44.99 per month, and "fubo Extra," which goes for $49.99 per month, are your two English-language options – and then add "Sports Plus" ($8.99 per month) to get your NFL RedZone live stream. fuboTV will let you test everything out for free during your free trial period. To sign up for that free trial, just click the link below.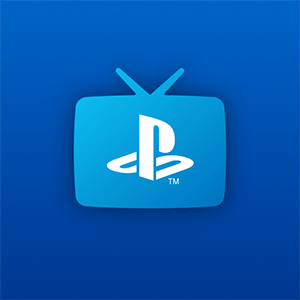 PlayStation Vue uses a pretty typical pricing structure: it gives subscribers a choice of several channel bundles, with pricier bundles including more channels than cheaper ones. That can make things costlier for fans of niche channels – but, happily, that's not going to be the case for us here. NFL fans will be thrilled to see that NFL RedZone actually exists outside of PlayStation Vue's typical pricing structure. Rather than be stuck in a tiered bundle, it is part of the "Sports Pack" package, which can be added on to any of the base bundle options. Sports Pack will cost you $10 per month on top of the price of your base bundle. PlayStation Vue's slimmest and most affordable base package is "Access," which costs $44.99 per month.
Can I Watch NFL RedZone on Roku, Fire TV, Apple TV, or Chromecast?
We know how to watch NFL RedZone without cable now, but we still need to talk about devices. Good news: the streaming services we listed above are great for watching NFL RedZone on a huge range of different streaming devices.
Want to watch NFL RedZone on your big-screen TV? No problem: fuboTV, PlayStation Vue, and Sling TV each work on Roku, Fire TV, Apple TV, Chromecast, and Android TV devices. That gives you a ton of options for streaming boxes, streaming sticks, and smart TVs that can help you watch an NFL RedZone live stream on your TV!
Want to watch on the go? You can do that, too. fuboTV, PlayStation Vue, and Sling TV each have apps for both iOS and Android operating systems, so your smartphone or tablet can easily be used to stream NFL RedZone.
You can also, of course, just watch on your computer. fuboTV, PlayStation Vue, and Sling TV each have in-browser apps for major browsers. Sling TV also has a desktop app for Windows computers.
Even Xbox One is an option: Sling TV has an app for the popular video game console.
So there you have it: there are a ton of different ways to stream NFL RedZone online, no cable required. So go grab some free trials and unlock your legal NFL RedZone live stream before kickoff!
Please like us on Facebook to keep up to date on what's new in the world of cord cutting: