You want to cut the cord and save money – but the idea of denying your kids Nick Jr. (and denying yourself the moment or two of peace that you get while they're glued to the screen) is enough to make you second-guess yourself. Don't! It's time to cut cable, because you don't actually need it to watch Nick Jr. Here's how to get a Nick Jr. live stream on your TV and watch Nick Jr. without cable as much and as often as you (or your kids) want to.
How to Watch Nick Jr. Online Without Cable
First, the bad news: Nick Jr. is only available through a paid TV service. There is no way to get a free Nick Jr. live stream (or, at least, no legal way, and we're not about to tell you to break the law).
But here's the good news: there are other (better) pay TV services besides the legacy pay TV services like cable and satellite. You can cut the cord and opt for a streaming service that offers like TV. They're called skinny bundles, and they're beating cable at their own game just like Netflix once did to movie rental stores. Skinny bundles offer slimmed-down channel packages for less cash, and the deliver everything over the internet (or "over the top," in industry slang), which means you can watch you live TV anywhere – on a mobile device, a computer, or (as we'll see later) on just about any streaming device you can attach to a modern television.
Not every one of these skinny bundles offers Nick Jr. in its channel lineup, but some do. Here are the services to look at if you want to watch Nick Jr. without cable.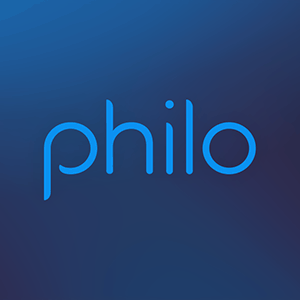 Philo is making a splash on the mainstream skinny bundle scene, and while it's still adding features and platform support, it's already worth taking note of as a way to watch Nick Jr. without cable. The appeal of Philo is obvious when you look at the price: Philo's two bundles are available for just $16 and $20 per month, respectively. Those are extremely low prices, especially when compared to typical prices around the skinny bundle market. And you don't even have to pay those low rates to give Philo a brief test drive: the service also offers a free trial period of one week before you have to pay. To snag that free trial offer, just click on the link below this section.
Sling TV offers its subscribers the chance to customize their skinny bundle solutions. After choosing one (or both) of Sling TV's main base packages, subscribers can tack on smaller add-on bundles of channels grouped by category. The model involves a little more decision-making by subscribers, but the reward is a customized – and therefore highly cost-efficient – bundle of channels. To get a Nick Jr. live stream out of Sling TV, you'll want to subscribe to the Sling Blue base package ($20/month). The Kids Extra add-on ($5/month) will net you some more content from the Nickelodeon family of networks (more on that later on). You can check out Sling TV risk-free for seven days by clicking the free trial link below.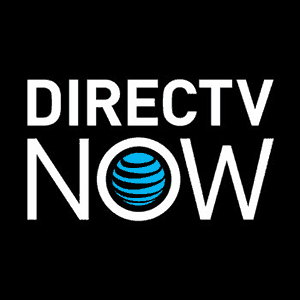 AT&T's horse in the skinny bundle race shares some of its branding with a certain other AT&T owned service, but don't let the legacy pay TV association fool you: this is very much a modern streaming service. Some of DirecTV Now's several channel bundles aren't all that "skinny," but the skinny bundle spirit is alive and well in DirecTV Now's pricing and platform support. DirecTV Now offers several tiers of service, but Nick Jr. is available on each of them, so your Nick Jr. live stream can come through a bundle as cheap as the $35/month "Live a Little" package. Live a Little also includes Nick Jr.'s big brother, Nickelodeon. You can read our review of DirecTV Now here, or just try it out for yourself by clicking on the free trial link below.
Can I Watch Nick Jr. on Roku, Fire TV, Apple TV, or Chromecast?
You sure can! It's easy to get a live stream of Nick Jr. on Roku, Fire TV, Apple TV, or Chromecast.
That's because each of DirecTV Now and Sling TV has an app for each of the major streaming device platforms, plus apps for a few other key platforms that you may want to use. At the fringes, platform support can vary a bit from app to app, but if you're using a streaming box that was made by a major brand and isn't from the dark ages, you should have no trouble at all. DirecTV Now works on all Roku models except for ones that are quite outdated, and all other skinny bundle services and all other streaming boxes have complete coverage, so you can even dust off a pretty outdated streaming box to use Sling TV on, if for some reason that's what you feel like doing. Philo lags a bit behind DirecTV Now and Sling TV, at least for now: of the major streaming platforms, Philo is available only on Roku. But Philo is still a growing service, so look for more platform support to be rolled out in the future.
Sling TV also offers an app for Android TV, which is the platform that the Nvidia Shield uses. The AirTV – which is made by Sling TV's parent company, Dish, and is very Sling TV-focused – also runs Android TV. As of this writing, Philo and DirecTV Now are not yet available on Android TV.
DirecTV Now, Philo, and Sling TV also have apps for mobile devices. For DirecTV Now and Sling TV, that includes both Android devices and iOS devices. As of this writing, Philo has an app for iOS but not for Android.
You can watch on your computer, too, using either an in-browser app or a desktop app (depending on the service). DirecTV Now, Philo, and Sling TV all have in-browser apps of this sort.
Sling TV also has an app for Xbox One, though DirecTV Now and Philo do not. None of the services listed here have apps for the PlayStation 4 (sorry, Sony fans).
What About Teennick and Nicktoons?
Nick Jr. is arguably the best-known of the spin-off networks that Nickelodeon has spawned, but it's not all alone. In addition to Nick Jr. and Nickelodeon itself, Nick fans can find great content on Teennick and Nicktoons.
We wrote a whole article showing you how to get Nickelodeon without cable, so we won't rehash that here, but let's chat briefly about Teennick and Nicktoons.
Teennick and Nicktoons are both available through DirecTV Now, though they're not both as easy to get ahold of as Nick Jr. is. Teennick is, though: it's in every single one of DirecTV Now's packages, just like Nick Jr. is. That means you can get a Teennick live stream for $35/month through DirecTV Now's Live a Little package. For Teennick, though, you'll have to upgrade: the $50/month "Just Right" package is the one that introduces the Teennick live stream. Every package larger than these, of course, also includes these channels.
Teennick and Nicktoons are also available through Sling TV. Remember those add-on packages we talked about? Teennick and Nicktoons are in the Kids Extra package ($5/month) for Sling Blue ($20/month – this is the one that includes Nick Jr., as we mentioned above). So that's $25/month for all of the Nick spin-off channels you can handle.
Philo offers Teennick as part of either of its two base packages, so you can get that (along with regular old Nick) for as little as $16. Philo offers Nicktoons, too, but you'll have to step things up to the more expensive of Philo's two offers in order to get your hands on that one. Thankfully, we're still only talking $20 a month!
Please like us on Facebook to keep up to date on what's new in the world of cord cutting: