To watch Outlander and the rest of Starz's great shows, you'll need Starz – but you won't need cable! You can watch Starz without cable, and it's never been easier to do that. From adding Starz to a live TV streaming service to subscribing to Starz directly, there are a ton of ways to access a Starz live stream without having to go crawling back to cable. So read on and learn how to watch Starz without cable or satellite!
How to Watch Starz Online Without Cable
Starz is one of the tougher premium channels to get, but it's still quite easy to watch Starz without cable. The list below includes all of your best options.
One way to get a Starz live stream is to subscribe to a live TV streaming service. These services are structured similarly to cable, but their prices are much more appealing. They stream online, too, which means they're easy to watch on all sorts of devices (including the kinds that will help you get your Starz live stream up onto your big-screen TV). In most cases, premium channels like Starz are available as add-ons to live TV streaming services' base packages for an extra fee. Though it's not possible to watch Starz online for free, it is possible to get the premium channel through a much better pay TV service than your old cable or satellite subscription. The live TV streaming services on our list below offer better prices than cable while making it easy to watch your Starz live stream on any device you want.
You'll also see Amazon Channels as an option below, along with Starz' own standalone service. The prices don't vary much, but it's still worth thinking about your different options and their pros and cons. When deciding which way to subscribe, just consider which app you want to use to view your Starz live stream.
With that by way of introduction, let's look at the services that will allow you to watch Starz without cable.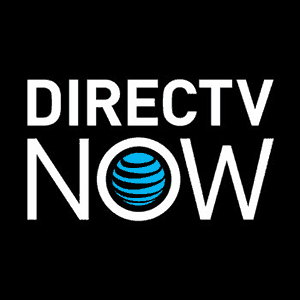 DIRECTV NOW is a live TV streaming service owned by AT&T. It's a favorite of fans of premium channels, because DIRECTV NOW has all four of them, and subscribing to all of them is more affordable through DIRECTV NOW than through any other live TV streaming service. As for Starz in particular, it will cost you $8 a month to add it to any of DIRECTV NOW's base packages. The cheapest of those base packages is "Live a Little," which costs just $35 per month, but the pricer "Gotta Have It' ($70 a month) will net you a bunch of Starz ENCORE networks, making it a worthwhile investment for superfans. You can read our review of DIRECTV NOW here, or you can just try it out for yourself by clicking the link below and signing up for the service's free trial offer.
Sling TV is designed to allow its customers to create a customized skinny bundle. Subscribers start by choosing "Sling Orange" ($20 per month), "Sling Blue" ($25 per month), or both ($40 per month), then add "extras" to those base packages. Among the extras is Starz. You can access Starz and the Starz ENCORE channels for $9 per month (added onto whatever you're paying for your base package and any other extras you may choose). That means you can get Starz (along with other live TV channels) for as little as $29 per month altogether (to get that price, sign up for Sling Orange and then add Starz as an extra). You can try out Sling TV for free by taking advantage of their week-long free trial.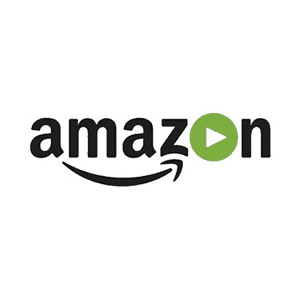 Amazon's streaming content comes in all kinds of forms, from live broadcasts to its huge on-demand library (available to Amazon Prime subscribers). To that mix, add "Amazon Channels" – a subscription service that allows Amazon fans to add premium channels to their Amazon accounts and stream them through Amazon's apps. Starz costs $8.99 this way, which works well if you'd like to house your favorite Starz shows within Amazon's apps. Amazon also offers other major premium channels, so this is one that fans of Amazon and premium channels alike will want to take a close look at.
Try Starz on Amazon Channels for free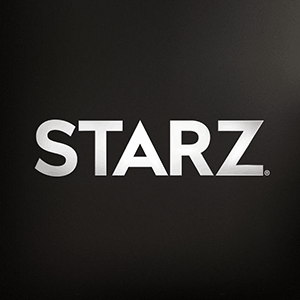 Starz is available through a lot of different streaming services and pay TV options. But it's also available straight from the source! Starz has its own app and offers fans the ability to subscribe directly to it for $8.99 a month. As always, the content is the same here, so the question is how you'd like to consume that content. If you want to keep things separated and have a special app just for Starz alone, then this is the way to go. Keep in mind that this standalone app is different from Starz Play – rather than just proving to Starz that you pay for its channel through some other service, this service allows you to sign up directly and cut out the middleman. Oh, and this service offers a seven-day free trial!
Can I Watch Starz on Roku, Fire TV, Apple TV, or Chromecast?
So you want to watch Starz without cable – but you don't want to have to watch it on a tiny screen or on your computer right? You want to watch it on your biggest, baddest TV screen. Well, we have some good news for you: that's easy to do with any of the services that we just talked about.
You can watch Starz without cable on your TV by using just about any major streaming device or platform. DIRECTV NOW, Sling TV, Amazon, and the Starz app all work perfectly on Roku, Fire TV, Apple TV, and Chromecast devices. Sling TV and Amazon also work on Android TV, the streaming platform used by the Nvidia Shield and some Sony smart TVs (among other devices).
You can also, of course, choose to watch your Starz live stream on your phone or computer. DIRECTV NOW, Sling TV, and Amazon have apps for your web browser as well as for Android and iOS smartphones and tablets.
Please like us on Facebook to keep up to date on what's new in the world of cord cutting: