truTV is, above all else, true: reality TV shows, shows about real-life events, and even live sports air on the channel. So while we're all being honest with each other: do you use cable to watch truTV, or do you watch truTV without cable?
If you're still doing the former, it's time for a truTV truth bomb. Yes, it's true that truTV has always been network television (not broadcast television), and that this has long meant that cable and satellite services were your only option for watching truTV content. But something else is true, too: that you can now watch truTV without cable or satellite, because there is a new type of streaming service that makes it easy. Below, we'll teach you about the changing nature of pay TV and will introduce you to the services that will help you watch truTV without cable, plus all of the devices you can watch it on. Read on: this is how to watch truTV without cable.
How to Watch truTV Online Without Cable
Pay TV services are changing. These days, you can sign up for something that's called a live TV streaming service. Is that exactly what it sounds like? Well, yes, but let's run through it anyway, because these services offer some distinct advantages over the old-school legacy pay TV services that they're competing against.
Live TV streaming services allow you to stream live TV on almost any device you can think of. The content you love follows you everywhere, and you can watch it on your phone as easily as you can watch it on your big screen. And it's all cheaper, too.
How is it cheaper? Well, partly because of the competition (there are no regional monopolies to worry about when you're delivering streaming content over the internet). But it's also because of the channel bundles these services offer, which can be slimmer and trimmer than their old-school cable counterparts. Sometimes called "skinny bundles," these live TV streaming services offer nothing but the hits, stripping away little-watched networks and offering the channels that you actually want for less.
One of those channels you actually want is truTV (we assume – otherwise, why are you still reading?). So did any of these skinny bundles see fit to keep truTV? They sure did. Here are the live TV streaming services that will allow you to watch truTV without cable.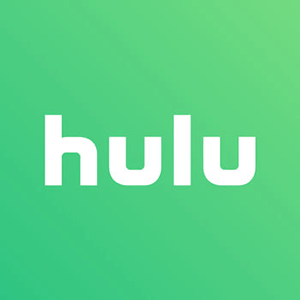 You may already know Hulu for its streaming video on demand (SVOD) service, which works just like the ones from competitors like Netflix. But Hulu is competing in the live TV streaming market, too, thanks to its $39.99 per month Hulu with Live TV service. The single base bundle available through this service is filled with great channels, including – appropriately enough, for our services – truTV. You can read our review of Hulu with Live TV here, or you can check it out for yourself by signing up for the free trial (the link is below).
Try Hulu with Live TV for free
Determining which channels are in and which are out when you create a new skinny bundle must be a tricky thing. After all, not all of us like the same channels! Sling TV came up with a pretty clever solution to this conundrum, though: they decided to let all of their subscribers create a custom skinny bundle.
Here's how it works: first, you sign up for Sling Orange ($25 per month), Sling Blue ($25 per month) or both ($40 per month). Building on that base package, you add as many (or as few) "extras" as you'd like. Extras are add-on bundles that offer small batches of like-minded channels on the cheap. truTV fans can add the $5 per month Comedy Extra to their Sling Orange subscription to get a truTV live stream, or they can simply sign up for Sling Blue, which includes truTV in its default offerings.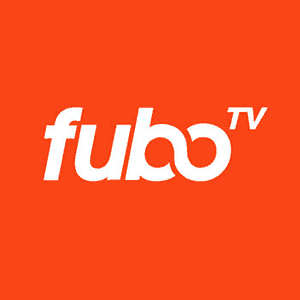 It's true: truTV is available on fuboTV, a skinny bundle service that offers a wide range of channels and specializes in sports, especially soccer. truTV is available in "fubo" ($44.99 per month) and "fubo Extra" ($49.99 per month – it's larger than its more affordable little brother). Both bundles include a truTV live stream, so you can choose whichever one you'd like. You can sign up for fuboTV's free trial offer via the link below. fuboTV also offers a discounted price on your first paid month of service.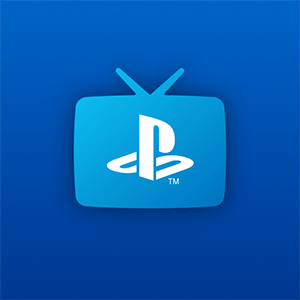 PlayStation Vue shares a parent company – Sony – with the PlayStation line of gaming consoles, and it first debuted on PlayStation consoles before expanding to other devices. But nowadays, PlayStation Vue has outgrown its gaming associations: it's available on all sorts of devices, including Roku, Fire TV, Apple TV, and Chromecast products. You can use PlayStation Vue to watch truTV without cable by signing up for any of its bundles, from the slim "Access" ($44.99 per month) to the larger and pricier bundles that PlayStation Vue also offers.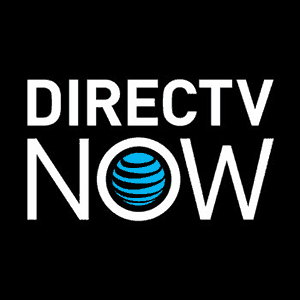 DirecTV Now offers a range of bundles, starting with the very skinny $40 per month "Live a Little" bundle and increasing in channel count and price from there. Which one you choose is up to you, truTV super-fans, because a truTV live stream is included in all of them. You can read our review of DirecTV Now here, but you don't have to take our word for it: try the service out for yourself by clicking on the link below and signing up for DirecTV Now's risk-free seven-day free trial.
Can I Watch truTV on Roku, Fire TV, Apple TV, or Chromecast?
Cable stinks, but you wouldn't want to replace it with some service that forces you to watch everything on your laptop or your phone, right? Well, good news: the services above are more than ready to help you watch truTV without cable on your big screen. Hulu with Live TV, Sling TV, fuboTV, PlayStation Vue, and DirecTV Now each have apps that work on or with Roku, Fire TV, Apple TV, and Chromecast devices. Hulu with Live TV, PlayStation Vue, fuboTV, and Sling TV also have apps for Android TV, which is the streaming platform from Google – you might know it as the platform used by the Nvidia Shield.
Of course, there's nothing wrong with watching on a computer or mobile device when you want to. Hulu with Live TV, Sling TV, fuboTV, PlayStation Vue, and DirecTV Now all work on desktops and laptops (via in-browser apps), as well as on Android and iOS mobile devices.
Hulu with Live TV and Sling TV both also work on Xbox One video game consoles. PlayStation 4 owners, your system works with – you guessed it – PlayStation Vue.
Please like us on Facebook to keep up to date on what's new in the world of cord cutting: