Univision is the most important Spanish-language network in the United States. It's the kind of channel that, for some of us, almost makes it worth paying top dollar for cable and satellite service. But here's the thing: you don't actually need to pay for cable or satellite to watch Univision. Below, we'll show you how to watch Univision without cable. We'll explain your options, which include legal, legitimate, and affordable online streaming services as well as over-the-air TV. And we'll list out each individual service or method with the links you need to learn more or sign up for a free trial. Sound good? here's how to watch Univision without cable.
How to Watch Univision Online and Over the Air Without Cable
There are two basic methods you can use to watch Univision without cable. You can watch with an antenna (free over-the-air TV) or you can watch online by using a live TV streaming service (or "skinny bundle").
We'll cover all the ways to do both in our list below, starting with the live TV streaming services. But, rather than repeat information in each of the sections below, we should probably start by answering a basic question: what is a live TV streaming service (or "skinny bundle"), and how is paying for one any different than paying for cable?
The answer is in the name, of course: live TV streaming services stream online. That means fewer regional monopolies and a whole lot more options for watching, including the ability to watch on your mobile device or streaming device of choice.
As for the cost, that's kept down by the healthy competition as well as by some innovative measures that these services have taken to keep prices appealing. These services are sometimes called "skinny bundles" because, in many cases, they offer bundles of channels that are a whole lot slimmer than the bulky cable and satellite bundles you might be used to. This "nothing but the hits" mentality keep things cheaper and more cost-effective.
Below, you'll find a comprehensive list of the best skinny bundles that can give you a Univision live stream, plus a more in-depth look at how to get Univision for free with an antenna. Let's begin!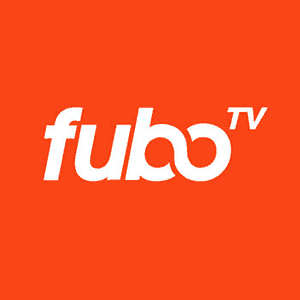 fuboTV offers a few base packages. Univision can be found in all three of them. Here are your options: "fubo," fuboTV's entry-level English-language bundle, costs $44.99 per month. "fubo Extra," which offers all of the same channels and more, costs $49.99 per month. And "fubo Latino," fuboTV's Spanish-language offering, costs $17.99 per month.
Again, all of those base bundles include access to a Univision live stream, so you can't go wrong as a fuboTV subscriber. We reviewed the English-language version of fuboTV here. You can check out fuboTV for yourself by clicking the link below and signing up for the service's seven-day free trial. In addition to the free trial, fuboTV also offers discounts on its "fubo" and "fubo Extra" bundles for your first month of paid service.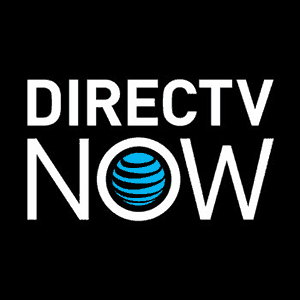 DirecTV Now gives its subscribers a choice of a few different bundles. Some of them – like the "Live a Little" bundle, which clocks in at just $40 per month and is the cheapest option – are quite skinny. Some of them are a whole lot less so. But all of them are good deals for the price, and all of them include a Univision live stream. No matter which DirecTV Now bundle you choose, you can count on it to help you watch Univision without cable. You can read our review of DirecTV Now here or can make up your own mind by trying it for yourself – just click the link below to sign up for the free trial and enjoy the service for free for seven days.
Free Over-the-Air TV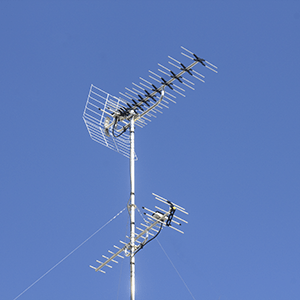 You don't need the internet to watch Univision without cable. Univision is a broadcast network, which means that it is available for free over the air in many regions. Your solution to the question of how to watch Univision without cable might be as simple as ordering an antenna off of Amazon. Need to know more? No problem: we have tons of information here on Cordcutting.com that will help you understand free over-the-air TV, choose the right antenna, and watch broadcast networks like Univision without cable.
Check out free over-the-air TV
Can I Watch Univision on Roku, Fire TV, Apple TV, or Chromecast?
You sure can! Major skinny bundles offer great platform support that makes it a breeze to watch Univision live online using your favorite streaming device, and it's even possible to convert free over-the-air TV into streaming video that can be viewed on such devices.
fuboTV and DirecTV Now both other great apps for Roku devices.
Fire TV users can choose between fuboTV and DirecTV Now, too.
Apple TV fans can use either fuboTV or DirecTV Now.
Chromecast? No problem: fuboTV and DirecTV Now both play nice with Chromecast devices.
fuboTV has an app for Android TV, Google's streaming platform. As of this writing, DirecTV Now does not.
Want to watch Univision without cable on a mobile device? You can, thanks to apps for both Android and iOS mobile devices (including smartphones and tablets) from fuboTV and DirecTV Now.
fuboTV and DirecTV Now each also offer in-browser apps that make it easy to stream Univision online on your desktop or laptop computer.
An over-the-air antenna, of course, will make it easy for you to watch Univision on the big screen. But it can also be used in a more elaborate set-up that will allow you to stream the over-the-air broadcasts on other devices. You can do this with an OTA DVR like Tablo or with a media server like Plex, among other ways.
In short, there a ton of ways to watch Univision online or over-the-air without cable using all of your favorite streaming devices. So why not cut the cord and keep on watching Univision for less?
Please like us on Facebook to keep up to date on what's new in the world of cord cutting: