Some of cable's best dramas, comedies, and action shows are only available on USA Network – but USA Network isn't only available on cable. In fact, you can watch USA Network without cable on devices as different as your iPhone and your big-screen TV. Below, we'll show you how to access a legal USA Network live stream through a trusted streaming service that will help you cut the cord without losing any of your favorite USA Network shows. Keep reading to learn how to watch USA Network without cable!
How to Watch USA Network Online Without Cable
There is no way to get a free USA Network live stream, unfortunately: to get USA Network, you'll have to subscribe to a pay TV service. But don't worry, because nobody says that service has to be cable or satellite. There's a relatively new type of pay TV service that offers live network television – including, in many cases, a live USA Network stream – over the internet. These services, called either "skinny bundles" or simply "live TV streaming services," are often much cheaper than cable, which makes them a great choice for folks looking to save money by cutting the cord.
Why "skinny bundle?" Well, because the cable-like packages of live network TV channels that these services are often relatively slim compared to the bulky cable and satellite packages you may be used to. That, along with the over-the-internet delivery and the lack of the giant regional monopolies you see with cable, tends to make these services cheaper than cable.
All of these services offer you  away to watch live TV without cable. And, in a good number of cases, that means that they offer a way to watch USA Network without cable. Here are the services that make good answers to the question of how to watch USA Network without cable.
Hulu with Live TV is exactly what it sounds like: Hulu's entry into the live TV streaming service market. Once known only for its streaming video on demand (SVOD) service, which offers streaming content like Netflix but not live TV, Hulu now also boasts this solid live TV service, which can be added on to your old Hulu subscription or subscribed to separately. The live TV service costs $39.99/month. There's only one base package, but it includes USA Network. You can read our review of Hulu with Live TV here, or you can just check it out for yourself by signing up for the free trial via the link below. Or, you know, do both.
Try Hulu with Live TV for free
Sling TV, like many other skinny bundles, offers its subscribers a choice of base packages. But Sling TV differs from much of the competition in the fact that its bundles aren't sorted strictly by size. Instead, its two base packages ("Sling Blue" and "Sling Orange," each $25 per month) offer different channels. You can choose either or both (they're available together for a discounted price of $40 per month), and can then tack on add-on bundles, which offer like-minded channels handfuls at a time. USA Network is available in the Sling Blue base package ($25 per month), so start with that and then customize to your heart's content. You're free to experiment risk-free if you sign up for Sling TV's free trial via the link below.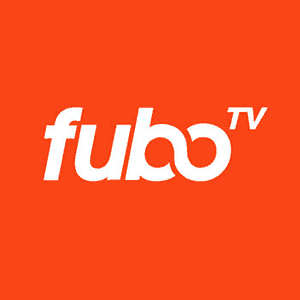 fuboTV's smallest base package (the $44.99-per-month "fubo") includes USA, making it a simple and straightforward way to get USA Network without cable. (The larger "fubo Extra," which costs $49.99 per month, also includes a USA Network live stream.) As the name implies – vaguely, at least – fuboTV has a history as a soccer-oriented skinny bundle, but it has long since re-positioned itself as a service with something for everyone. You can read our review of fuboTV here or can check it out for yourself by giving its seven-day free trial a shot – just click on the link below to sign up.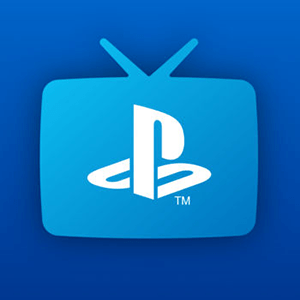 Sony's PlayStation Vue was named after the gaming system it once called home, but its branding may be a bit outdated: these days, PlayStation Vue is available on a wide range of platforms, including Roku, Fire TV, and more (we'll talk more about PlayStation Vue's platform support – and that of all these other services – in just a bit). PlayStation Vue offers your choice of base packages at different sizes and price points. The smallest, which is the $44.99-per-month "Access" bundle, includes a USA Network live stream – and so do all of the others. PlayStation Vue offers a five-day free trial, which you can check out via the link below.
YouTube TV is one of the best answers to the question of how to watch USA Network without cable – provided, of course, that you can get it! As of this writing, YouTube TV is still in the process of rolling out in select markets. Google is still growing and perfecting its service, but it's already an elite skinny bundle with streaming quality and content discovery features that rank with or outperform the rest of the skinny bundle crew. It's a fantastic option for watching USA Network without cable, so be sure to check out its week-long free trial if you're in one of the many areas in which YouTube TV is already available. After the free trial period, YouTube TV will cost you $40 per month.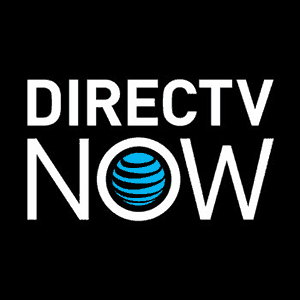 DirecTV Now offers subscribers their choice of base packages that range from trim and cheap and huge and – well, probably still more affordable than cable! Each of the packages includes all of the channels offered by its smaller counterparts, and that will work out just fine for those of us looking for a USA Network live stream: USA Network is in the smallest package, the $40-per-month "Live a Little," and is therefore also in all of the bulkier ones. Take your pick and check things out with the service's free trial (the link is below), or seek our insight by reading our review of DirecTV Now.
Can I Watch USA Network on Roku, Fire TV, Apple TV, or Chromecast?
Here's an easy answer: yes! You can watch USA Network without cable on your Roku, Fire TV, Apple TV, or Chromecast, as well as on your Android mobile device, your iOS mobile device (your iPhone or iPad), and your computer. That's because Hulu with Live TV, Sling TV, fuboTV, PlayStation Vue, and DirecTV Now each offer an app in each of the app stores relevant to those popular devices. YouTube TV has decent platform support, too: it works on Roku, Apple TV, and Chromecast, among other platforms.
Device support doesn't end there. Most of the services above also support Android TV devices, such as the popular Nvidia Shield. If you have a Shield or another Android TV device and want to sign up for Hulu with Live TV, Sling TV, fuboTV, or PlayStation Vue, you're in luck.
More of a gamer? No problem: Hulu with Live TV, Sling TV, and YouTube TV all have apps available for the Xbox One gaming system. And if you are one of those who owns a PlayStation 4 instead, that's okay – one of these services just so happens to work on that device. You'll never guess which one (yes, it's PlayStation Vue).
And all of these services are available on Android, iOS, and desktop and laptop computers.
These services offer really robust platform support, and things are improving all the time. If you own one of the devices that doesn't support every one of these services, you can probably expect to have more options as time goes by. And no matter what you're using right now, you will likely have at least one option for watching USA Network without cable.
Please like us on Facebook to keep up to date on what's new in the world of cord cutting: