Velocity is all about cars. Fast cars, luxurious cars – Velocity has it all. For the true car lover, nothing is more worth time and money than an amazing ride. But wait a minute – if you're still watching Velocity on cable, then you're not making the best use of your money at all. The dollars and pennies you should be saving for the dream car you've been longing for all these years are going into big cable companies' coffers instead. That's no good – but we're not asking you to give up Velocity. On the contrary, we're here to show you how to watch Velocity without cable, so that you can still keep seeing all of the great car-related TV that Velocity has to offer without having to break the bank. Below, we'll explain why this is possible and will list all of the specific services that you can use to watch Velocity without cable. Let's begin!
How to Watch Velocity Online Without Cable
The reason that you can watch Velocity without cable – and, in fact, the reason that you can watch a bunch of different "cable" networks without actually having cable – is that cable is no longer the only pay TV service in town.
No, we're not talking about satellite. Cable and satellite are collectively known as "legacy pay TV services," because they're the old-school services that are busily overcharging people and upsetting their customers. We're interested here in the new pay TV services, the ones that are breaking out of the old cable mold and are offering great and unexpected things.
They're called live TV streaming services, and they work exactly as the name implies: just as Netflix allows you to stream movies and TV shows on demand, these services allow you to stream network television channels live.
These same services are sometimes called "skinny bundles," and there's a reason for that, too. Cable is known for its bulky channel bundles, which force you to buy hundreds of channels if you want any at all. Skinny bundles go the opposite direction, offering slimmed-down bundles of channels that include only the ones that you truly want to watch. That's good news for customers because when these bundles lose those superfluous channels, they lose some of the price, too.
Not every live TV streaming service offers a Velocity live stream, and that means that not every live TV streaming service will allow you to watch Velocity without cable. However, there are some that do – and we've laid them all out for you below.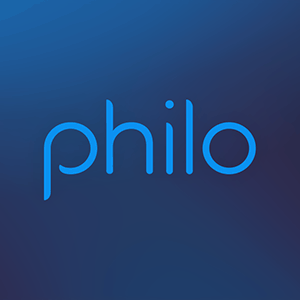 Philo is still gearing up as a mainstream skinny bundle, but it's been gaining ground fast as it races against its longer-tenured competition. One thing helping Philo generate buzz is the fact that its skinny bundles come at a significantly lower price point than the typical competition. Philo offers two channel packages: one that costs $16 per month, and another that costs $20 per month. Both of those prices are quite low for this type of service, and both of the bundles include a Velocity live stream, making Philo a great way to watch Velocity without cable. You don't need to pay a dim to check out Philo for yourself: just sign up for the service's free trial offer. You'll be able to test-drive Philo for a week, and all you have to do is sign up for the trial using the link below this section.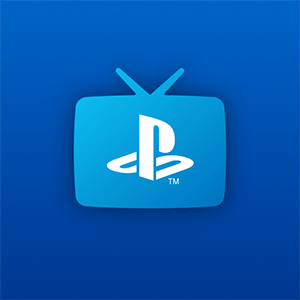 PlayStation Vue is a live TV streaming service owned by Sony, and it allows its subscribers to choose between various bundles. Those bundles start small and get larger (and more expensive) as more channels are added. Each channel included in a smaller bundle is also included in each of that bundle's larger counterparts. So what does all of this mean for those looking for a way to watch Velocity without cable? You'll need to take a look at the "Elite" bundle, which costs $59.99 per month. Like its competitors, PlayStation Vue offers a risk-free trial. This one is five days long instead of seven, but that's still plenty of time to find out if PlayStation Vue is for you.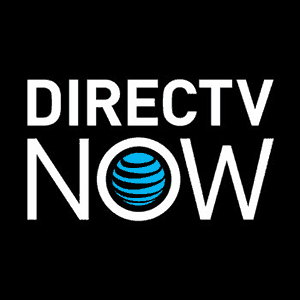 DirecTV Now is AT&T's version of the live TV streaming service. It offers a range of bundles, from the very affordable "Live a Little" bundle ($40 per month) on up to larger and more expensive bundles. So which one should you sign up for in order to watch Velocity without cable? Well, that's the easy part: each and every one of DirecTV Now's bundles includes a Velocity live stream, so you can use DirecTV Now to watch Velocity without cable no matter which bundle you decide on. If you want to know a little more about DirecTV Now, feel free to read our review here. On the other hand, you could always just try it for yourself – after all, the service offers a seven-day free trial that you can cancel at any time.
Can I Watch Velocity on Roku, Fire TV, Apple TV, or Chromecast?
Velocity has some great programming, and its shows belong on your biggest screen. But if you cut cable, can you still watch on your TV, or will you be forced to watch Velocity without cable on your phone or on your computer?
You can absolutely watch Velocity without cable on your big screen, thanks to the existence of streaming sticks and smart TVs running major streaming platforms like Roku, Fire TV, Apple TV, and others. The streaming services mentioned above offer  support for platforms like these.
Philo, PlayStation Vue, and DirecTV Now each offer apps for Roku devices.
Philo, PlayStation Vue, and DirecTV Now each also work with Fire TV devices.
Apple TV users can choose between Philo, PlayStation Vue, and DirecTV Now.
Chromecast users get native support for PlayStation Vue and DirecTV Now.
PlayStation Vue also works on Android TV, the streaming platform that you may know from products like the Nvidia Shield, AirTV, and some smart TVs (among others).
Of course, that's not to say that you can't watch on those other screens if you so desire. Mobile devices are covered by the services above, too. Both DirecTV Now and PlayStation Vue offer apps for iOS (that's iPhones and iPads, among others) and Android mobile devices. Philo has an app for iOS; as of this writing, it doesn't yet have one for Android.
You can watch on your computer, too, because DirecTV Now, Philo, and PlayStation Vue all offer in-browser apps that will work with major browsers.
As you can tell, PlayStation Vue's name doesn't mean that you have to own a PlayStation video game console to use it! But if you do happen to own a PlayStation 4, you'll have one more way to watch Velocity without cable. That's because PlayStation Vue works perfectly on the video game system that shares its name.
In short, virtually any streaming device you can think of is capable of allowing you to watch Velocity without cable with the help of one of the popular live TV streaming services above. So park cable for good and get behind the wheel of a live TV streaming service!
Please like us on Facebook to keep up to date on what's new in the world of cord cutting: