From its early days as a music video channel to its recent incarnation as a purveyor of reality TV shows and celebrity gossip, Viacom's VH1 has always been a quintessential cable network – the perfect partner for pay TV's channel-surfing, lounge-watching, time-killing viewership model. But times change, and legacy pay TV companies no longer have a stranglehold on the live TV networks that once helped them hold out against cord cutting services like Netflix and Hulu. These days, it's perfectly easy to watch VH1 without cable. That's good news for VH1 fans and bad news for the legacy pay TV companies – because once you know how to watch VH1 without cable or satellite, why would you keep paying big bucks every month? Here's your complete guide to securing a VH1 live stream and watching VH1 online without cable.
How to Watch VH1 Online Without Cable
It wasn't all that long ago that there was truly no way to watch VH1 without cable. Sure, some on-demand streaming services might offer episodes of your favorite VH1 shows, but that's not what we're talking about: we're talking about a VH1 live stream, one that lets you watch VH1 content at the same time that it's airing on the cable and satellite feeds of VH1.
That's possible now, thanks to a relatively new crop of services that are called – depending on who you ask – "skinny bundles" or simply "live TV streaming services." The "skinny" part of the "skinny bundle" moniker comes from the size of the channel packages, which are often noticeably trimmer than their bulky (and pricey) cable and satellite counterparts. That's not the only difference between these services and legacy pay TV, though. The other part of the equation is found in the other name: live TV streaming services. Yes, streaming, just like Netflix and Hulu. Modern broadband speeds and improved technology have made it possible to stream live TV just as we stream on-demand content. And that has made it possible for a whole bunch of new services to offer VH1 live streams, as well as live streams of a host of other network television channels. With no infrastructure monopolies to insulate the old cable giants from competition, these live TV streaming services have proliferated and improved all while staying quite affordable to the typical TV viewer.
Not all of these live TV streaming services include VH1 in their channel lineups, but some do, and their VH1 live streams make them great answers to the query in our title: how to watch VH1 without cable. So, with that live TV streaming service primer as introduction, let's dive in and meet the candidates. Here's how to watch VH1 online without cable.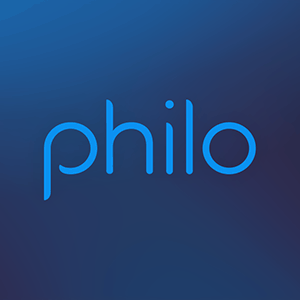 Philo is a great way to watch VH1 without cable. Philo, as you may already know, is an up-and-coming skinny bundle service that is quickly catching up to its longer-tenured competition in terms of channel availability, features, and platform support – not to mention fans and subscribers. One of the big reasons to choose Philo as a way to watch VH1 without cable is Philo's competitive pricing. The service offers subscribers their choice of two base packages: one that costs $16 per month and another that costs $20 per month. Both of those two bundles include VH1, so VH1 fans can take their pick. You can test out either one for free by taking advantage of the service's free trial offer – to get your hands on that, just click on the link below.
Sling TV qualifies as a veteran in the relatively young skinny bundle market. It has built a loyal following thanks in part to its unique subscription structure. With Sling TV, you don't choose between bundles of various sizes – instead, you start with one (or both) of two base packages and then build your dream bundle by picking up as many (or as few) "extras" as you want. The extras are small and affordable add-on bundles of channels grouped by category. So what does all this mean to those of us wanting to watch VH1 without cable? It means you'll want to look for the "Lifestyle Extra" bundle, which is $5 per month. You can add it on to either base package – the $25-per-month Sling Orange or the $25-per-month Sling Blue (you can get both for $40 per month). That means your answer to the question of how to watch VH1 without cable could cost you as little as $30 per month (a single base package plus Lifestyle Extra) – and that's after the week-long free trial, of course, which you can sign up for via the link below.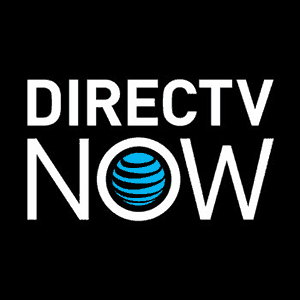 Wait a minute, is that AT&T's logo? Yes, yes it is – it seems that even the traditional telecoms giants have seen the writing on the wall when it comes to the future of live TV. DirecTV Now offers a very trim skinny bundle called the "Live a Little" package, which you can snag for just $40/month. That package includes VH1, making it a quite affordable way to watch VH1 without cable. But the options don't end there: DirecTV Now also offers several larger channel bundles, each of which includes all the channels from its smaller counterparts. That means that any one of DirecTV Now's bundle options will net you a VH1 live stream. You can read our review of DirecTV Now here, or you can just check it out for yourself by signing up for the week-long free trial via the link below.
Can I Watch VH1 on Roku, Fire TV, Apple TV, or Chromecast?
Live TV streaming services like Sling TV and DirecTV Now wouldn't do you much good if you couldn't use them on, you know, your TV! Thankfully, the companies behind these services recognize that, and the live TV streaming movement has largely avoided the early-Netflix-era weirdness of forcing you to watch on a computer.
Want to use a Roku to watch VH1? You can. Philo, Sling TV, and DirecTV Now each have an app for the platform.
Fire TV fans are in luck, too. Philo, Sling TV, and DirecTV Now all have apps for Fire TV.
Apple TV users can choose between any of Philo, Sling TV, and DirecTV Now, too.
Chromecast users can use either Sling TV or DirecTV Now.
You can go mobile with the iOS apps offered by Philo, Sling TV, and DirecTV Now, or with the Android apps offered by Sling TV and DirecTV Now.
Philo, Sling TV, and DirecTV Now all have browser-based apps for use with computers, too.
On top of that, Sling TV boasts coverage for Android TV devices. Android TV is the platform used by the popular Nvidia Shield, a streaming box best-known for catering to gamers. Sling TV's parent company, Dish, even released an Android TV box of its own – the AirTV – that supports over-the-air TV (via an adapter) and was, of course, built with Sling TV in mind.
Finally, there are the gaming systems. Sling TV has an app for Xbox One. PlayStation users are out of luck with the cast of this VH1-focused post, at least for now (platform support for the major skinny bundles is always expanding, and while PlayStation's parent company, Sony, has a skinny bundle of its own – PlayStation Vue – it's always possible that one of the other skinny bundles manages to make its way onto the PS4 in the future).
So there you have it: you can watch VH1 without cable on just about any device you stream video on. Enjoy!
Please like us on Facebook to keep up to date on what's new in the world of cord cutting: