When it comes to women's entertainment, nobody beats WE TV. But when it comes to saving money, nothing beats cutting the cord. So what's the deal – should you pay for cable and get WE TV, or cut the cord and live without it? Well, how about neither? See, it's perfectly possible to watch WE TV without cable. You can get a WE TV live stream, use a streaming device or smart TV, and watch your favorite shows on your biggest TV without having to pay through the nose for cable.
Sound good? Then keep reading, and we'll show you how to watch WE TV without cable.
How to Watch WE TV Online Without Cable
How can it be possible to watch a network television channel like WE TV without a cable subscription?
Well, because cable is not the only type of pay TV service there is. We're not talking about satellite here, either – together, those two past-their-prime types of service are called "legacy pay TV services." And they're called that to distinguish them from the new type of pay TV service that we've seen emerge in the past few years: the live TV streaming service.
Live TV streaming services take the power of online video streaming and apply it to live network TV. They offer lots of network television channels, just like cable and satellite do. But they offer them for less, and give you a way to liberate yourself from your cable bill.
How can they cost less? Well, in addition to the savings brought about by their online delivery and competitive marketplace, these streaming services also tend to cut out the unwanted channels that bulk up cable's notoriously overpriced bundles. That tactic has earned live TV streaming services the nickname "skinny bundles."
And because these services are streaming over the internet, they make it easy to watch on all sorts of devices. Want to watch WE TV without cable on your TV? Your phone? Your computer? No problem – you're covered no matter what.
Some of the live TV streaming services on the market today offer a WE TV live stream, making them ideal ways to watch WE TV without cable. Here are the services we trust that include WE TV.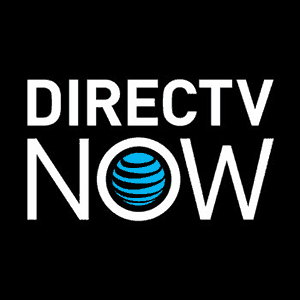 DIRECTV NOW offers subscribers their choice of a few different bundles of various sizes and at various price points. The smallest of these is the $35 per month "Live a Little" bundle, which includes a WE TV live stream. But all of the larger bundles that DIRECTV NOW offers include WE TV, too, so it's really up to you which one you choose – any one of them will work as a way to watch WE TV without cable. DIRECTV NOW is AT&T's take on the live TV streaming service, and it's quite popular among streamers. You can find out more about what we thought of the service by clicking here and reading our review. But you don't have to take our word for it: you can try out everything for yourself for free, because DIRECTV NOW offers a seven-day risk-free trial trial. You can sign up for that by clicking on the link below.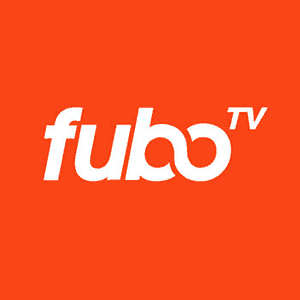 fuboTV's English-language base package, fubo Premier, offers subscribers a way to watch WE TV without cable. For $39.99 per month (the price goes up to $44.99 per month for subscribers in certain regions), fuboTV will give you a WE TV live stream plus a whole lot of other content, including local and regional channels in select markets. You can read our review of fuboTV here if you'd like, or you can make up your own mind by trying the service out for yourself: fuboTV offers a free trial that lasts a week. You can sign up for it using the link right below this section.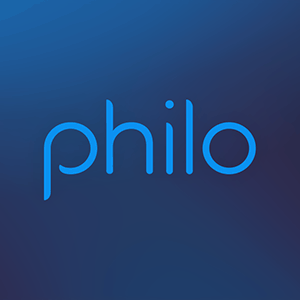 Philo is an up-and-coming member of the skinny bundle mainstream. Its current claim to fame is its incredibly low subscription prices, which are made all the more impressive by the fact that Philo's channel selection is really pretty solid. Among the channels Philo offers is WE TV. And just how low are those prices? Try $16 per month and $20 per month, respectively, for Philo's smaller and larger skinny bundles. Those prices are significantly lower than what is typically offered by the competition. You can check out Philo for yourself by giving it a test run: the service offers a seven-day free trial, which you can sign up for using the link below.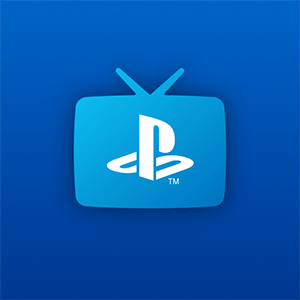 Never fear: you don't have to be a gamer to get a lot out of PlayStation Vue. While this streaming service does work well on PlayStation video game consoles, it also works on a broad range of streaming devices, so you'll be able to watch it on almost any device you want. And, once you've selected a bundle from PlayStation Vue's options (which range from small and cheap to larger and pricier), you can use PlayStation Vue to watch WE TV without cable. Which bundle you choose is up to you, because all of them include a WE TV live stream. The most affordable of the bundles is "Access," which costs $39.99 per month. You can test out Sling TV for yourself for free for five days by signing up for the free trial – you can check that out through the link below.
Sling TV offers something that's pretty unique among the live TV streaming services: it lets you build your own skinny bundle. You'll start by choosing Sling Orange ($20), Sling Blue ($25), or both ($40). This is your "base package," and you can tack "extras" onto it. Extras are add-on bundles that give you a few similar channels at a time, allowing you to build out a custom bundle that favors your interests – while keeping all the channels you'll never watch far away from your bill. If you're looking for WE TV, you can start with either base package. From there, add on "Lifestyle Extra" for $5 a month, and fire up Sling TV on your favorite device to start watching WE TV without cable!
Can I Watch WE TV on Roku, Fire TV, Apple TV, or Chromecast?
WE TV is for your TV – it's right there in the name! So while watching a WE TV live stream on your computer is all well and good, what we really care about is whether or not the streaming services listed here work with the streaming devices and platforms that make it possible to watch streaming video on your TV.
And here comes some good news: they do! DIRECTV NOW, fuboTV, PlayStation Vue, and Sling TV each have apps that work on or with Roku, Fire TV, Apple TV, and Chromecast devices. Of the major streaming services, Philo currently only supports Roku, but that could (and probably will) change soon as the service continues to grow. PlayStation Vue and Sling TV also work with Android TV devices like the Nvidia Shield; DIRECTV NOW and Philo do not, at least for now.
That's not to say that you can't watch on smaller screens if you want to. DIRECTV NOW, fuboTV, Philo, and PlayStation Vue, and Sling TV have in-browser apps that make them great for watching WE TV without cable on your computer. DIRECTV NOW, fuboTV, PlayStation Vue, and Sling TV also offer apps for Android and iOS mobile devices, so that you can use your smartphone or tablet to watch WE TV without cable on the go. Philo currently has an app for iOS, but not for Android.
PlayStation Vue, as the name implies, also works on the PlayStation 4 video game system. Sling TV works on the Xbox One.
In short, WE TV is available on a ton of different devices via a ton of different services. And since all of these services offer free trial periods, figuring out which one you want to use to replace cable and get your WE TV fix is as simple as scrolling back up to our list and clicking on some links. Isn't it time you said goodbye to cable?
Please like us on Facebook to keep up to date on what's new in the world of cord cutting: