Cutting the cord is the easy part – your cable bill stops coming every month, and you start saving big bucks. You won't miss most of the 700 channels you used to get (how often did you really tune into that easy listening music station, anyway?). But the hard part of cord cutting is giving up the few channels that you actually did enjoy. Or, rather, that would be the hard part – if you actually had to give those channels up. The truth is, most of your favorite channels are available through other means besides the cable and satellite giants. This is true of the YES network, the home of the New York Yankees and Brooklyn Nets, among other teams. Thanks to the proliferation of a new type of streaming service, it's easier (and more legal) than ever to grab a YES live stream and say goodbye to cable or satellite. Here's how to watch YES without cable.
How to Watch YES Online Without Cable
We've done posts like this for more than a few other popular channels, and if you've read a few of them, you're probably ready for what's coming next. What we're going to do here is talk about live TV streaming services, also called "skinny bundles."
What are these so-called skinny bundles? Well, they look and behave a lot like cable. But, as we'll soon see, they're not quite the same thing as legacy pay TV services like cable or satellite. For one thing, they'll cost you a lot less.
Why is that? Well, as the name suggests, "skinny" bundles slim down those traditional jumbo channel packages into trimmer bundles of core channels. So you'll still be paying for YES and other channels that you can't live without, but you'll no longer be subsidizing the Professional Darts Channel or the 24-Hour Accordion Network (those aren't real channels, so don't bother googling them). The second important thing about skinny bundles is that they stream over the internet, much like Netflix or Hulu. That keep infrastructure questions largely out of the equation, which means big savings. That also means that you don't have to deal with big unfair regional monopolies of the sort that dominate the cable television landscape right now.
All of that means sleeker, cheaper live TV for the average consumer. And it gets better: because these services are delivered online ("over the top," in industry lingo), they're Put it all together and you have a reliable way to watch live TV without cable – and the simplest answer to the question of how to watch YES without cable.
We'll meet a few of these skinny bundles below – but first, we need to note one thing. We're sorry, but we have some bad news for out-of-market fans of the Yankees and Nets: YES is region-locked.
See, YES offers live Yankees and Nets games, among other events. There are rules about these sorts of things that are set by the leagues that these teams play in. So, unfortunately, fans in far-flung areas of the country will not be able to get YES – that wouldn't be fair, MLB and the NBA believe, to your local baseball and basketball teams. The services we list below offer YES only in select markets. You probably know whether or not you're in YES's market, but if you don't, checking is very easy: the live TV streaming services each have websites that should clue you in, and you can always just click the links below and sign up for a quick free trial to scope out the scene.
Sorry about that. Blame the big sports leagues, not us! But, hey, if you're a Yankees or Nets fan who lives outside of the local New York market, you don't have to despair! You can get your team's game through a streaming league package like MLB.TV or NBA TV, and you may have other options as well. Check out our complete guides on how to watch baseball online and how to watch basketball online for more details.
Anyway, that's enough of an introduction. Let's meet the services that serve as solutions to the central dilemma of our post: how to watch YES without cable.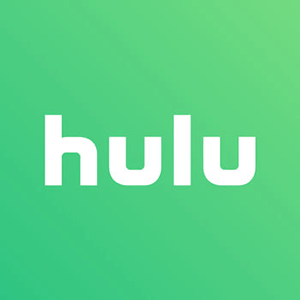 Yep, this is that Hulu – the same one that has been competing with Netflix as a streaming video on demand service for years now. Hulu has a live TV streaming service all its own, and they have creatively dubbed it Hulu with Live TV. For $39.99/month, Hulu with Live TV's only bundle option will deliver you a great selection of national TV channels and local and regional networks – including, for those of us in the New York area, a YES live stream. Hulu with Live TV makes extra sense for those who already love the service's on-demand selections and are wondering how to watch YES without cable without adding a bunch of new subscriptions. Simplify, simplify, right? And nothing's simpler than free TV, which you can get for a week by signing up for Hulu's free trial via the link below.
Try Hulu with Live TV for free
Sling TV is the elder statesman of the skinny bundle gang, but it has made a late push to acquire the regional sports networks that some of its competitors had broken new ground with. Sling TV has kept pace admirably, and among the sports networks you'll find on the service is YES.
Sling TV organizes its content a little differently from most of the competition. Instead of sorting its content into tiered bundles of increasing size, Sling TV lets users choose from three different base packages and then build a custom package using a la carte "add-on" bundles. What does this mean for YES viewers? Sling TV's website doesn't make this super clear, but as of this writing you need to start with Sling Blue ($25 per month) to get YES. The Sling Blue base package includes your YES live stream, so you're all set no matter which extras you choose.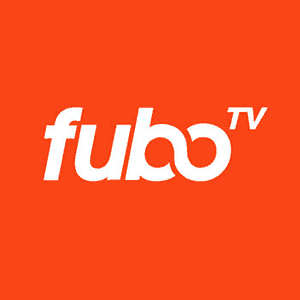 fuboTV loves sports – it started as a soccer-only network, and it still brags that it offers more to the average sports fan than other services. That may or may not be the case (that's a debate for a different post!), but it's certainly true that fuboTV offers a solid chunk of regional sports networks to New York-area fans. The selection includes MSG, MSG+, MSG2, and MSG+2 (man, that's a lot of MSGs) – and also includes YES, the home of the Yankees and Nets. fuboTV costs $44.99 for the "fubo" bundle, which includes all of that good stuff above. "fubo Extra" costs $49.99 per month and includes the same channels, plus some extras. Check out all the New York sports you can handle via the link below, which will connect you with fuboTV's one-week free trial offer.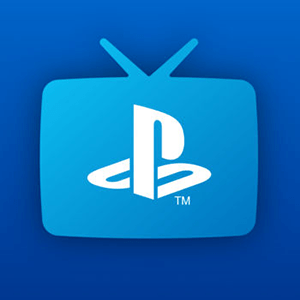 PlayStation Vue may share a brand name with Sony's gaming console, but it works just as well on all sorts of other streaming devices, including your Roku, Fire TV, or Apple TV. New York-area customers can use those devices to play PlayStation Vue's YES live stream. PlayStation Vue uses a pretty typical skinny bundle pricing scheme, offering a selection of bundles of increasing size (and price). The second-cheapest – the $49.99-per-month "Core" bundle – is the first to include YES, and every larger bundle after that also includes the network. PlayStation Vue offers a five-day free trial, which you can check out via the link below.
YouTube TV is Google's skinny bundle, and it's a worthy competitor to the other skinny bundles on our list of ways to watch YES without cable. YouTube TV costs $40 per month and offers lots of great channels, including live local feeds of major networks and access to select regional sports networks. Among the regional sports networks offers is YES. You can test out YouTube TV for free by clicking on the link below and signing up for the service's free trial offer.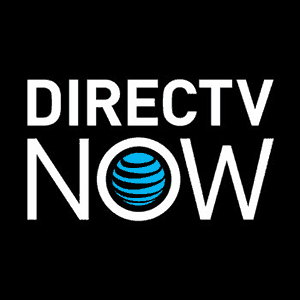 DirecTV Now is AT&T's entry into the skinny bundle market, and it has made quite a name for itself since debuting over a year ago. One reason for its popularity is that it offers a solution to those searching for good regional sports coverage, including those folks wondering how to watch YES without cable. DirecTV Now earned pretty good marks from us when we reviewed the service in its early days, and it has actually improved since then. When you sign up for DirecTV Now, you can choose from a range of bundles beginning with the small-ish and affordable "Live a Little" bundle ($40 per month) and moving up to larger bundles (with higher – but still pretty good – prices).  You'll have to climb at least as far as the "Just Right" bundle, which costs $55 per month, in order to unlock your region's regional sports networks on DirecTV Now. In the New York area, that regional selection will include YES. To make sure you're in the right region, you can use the RSN lookup tool on DirecTV Now's site or just sign up for the free trial and turn on your TV! Click the link below to check out the service's site.
Can I Watch YES
on Roku, Fire TV, Apple TV, or Chromecast?
You want to watch a YES live stream, but that doesn't mean that you want to watch some sketchy feed on your laptop. Well, good news: these apps work great with your favorite streaming boxes.
Hulu with Live TV, Sling TV, fuboTV, PlayStation Vue, YouTube TV, and DirecTV Now all offer apps for Roku devices.
Hulu with Live TV, Sling TV, fuboTV, PlayStation Vue, and DirecTV Now each work on Fire TV devices.
Apple TV users can choose between Hulu with Live TV, Sling TV, fuboTV, PlayStation Vue, YouTube TV, and DirecTV Now.
Chromecast devices support Hulu with Live TV, Sling TV, fuboTV, PlayStation Vue, YouTube TV, and DirecTV Now through their various other apps.
Running Android TV? You can use Hulu with Live TV, Sling TV, fuboTV, PlayStation Vue, or YouTube TV.
Watching on the go is a breeze thanks to the iOS and Android apps from Hulu with Live TV, Sling TV, fuboTV, PlayStation Vue, YouTube TV, and DirecTV Now.
On top of that, each of Hulu with Live TV, Sling TV, fuboTV, PlayStation Vue, YouTube TV, and DirecTV Now have in-browser apps to use on your desktop or laptop, plus mobile apps that work with Android and iOS (that's iPads and iPhones, folks).
Xbox One owners can use their favorite gaming system to play Hulu with Live TV, Sling TV, and YouTube TV. PlayStation 4 owners, you guys get – you guessed it – PlayStation Vue.
Please like us on Facebook to keep up to date on what's new in the world of cord cutting: