Grande Communications is the young upstart among Texas Internet providers. Competing directly with big guns like Google Fiber and Spectrum, they have to work hard to earn customers.
This is good news for those who live their relatively small service area, where Grande offers extremely fast Internet speeds and a solid roster of family-oriented bundle phone, Wi-Fi, and TV packages.
Grande also offers completely unlimited service, unlike many larger cable providers. The unlimited data plans make them a good choice for Netflix bingers, techies, and other users who anticipate burning through lots of data every month.
Pros and Cons of Grande Communications Internet Service
Pros
Gigabit internet speeds
No data caps on any plans
No contracts
Family-friendly bundle deals
Cons
Limited service availability
No lock-in pricing after the first year
Some equipment fees involved<
Grande Communications Plans Reviewed
| DEALS | PRICE MONTHLY | INTERNET SPEED | INCLUDES TV | INCLUDES PHONE |
| --- | --- | --- | --- | --- |
| Power 300 Internet | $35.99 | 300 Mbps CABLE | No | No |
| 600 Mbps | $49.99 | 600 Mbps CABLE | No | No |
| 940 Mbps | $69.99 | 940 Mbps CABLE | No | No |
| 300 Mbps + Basic TV | $56.09 | 300 Mbps CABLE | Basic TV | No |
| 600 Mbps + Preferred TV | $115.74 | 600 Mbps CABLE | Preferred TV | No |
| 300 Mbps + Preferred TV | $114.62 | 300 Mbps CABLE | Preferred TV | No |
| 940 Mbps + Basic TV | $90.09 | 940 Mbps CABLE | Basic TV | No |
| 300 Mbps + Preferred TV + Unlimited Calling | $128.12 | 300 Mbps CABLE | Preferred TV | Unlimited Calling |
| 600 Mbps + Preferred TV + Unlimited Calling | $129.24 | 600 Mbps CABLE | Preferred TV | Unlimited Calling |
| 300 Mbps + Basic TV + Unlimited Calling | $69.59 | 300 Mbps CABLE | Basic TV | Unlimited Calling |
| 940 Mbps + Basic TV + Unlimited Calling | $103.59 | 940 Mbps CABLE | Basic TV | Unlimited Calling |
| 50 Mbps | $29.99 | 50 Mbps CABLE | No | No |
| 600 Mbps + Basic TV | $70.09 | 600 Mbps CABLE | Basic TV | No |
| 600 Mbps + Basic TV + Unlimited Calling | $83.59 | 600 Mbps CABLE | Basic TV | Unlimited Calling |
Grande offers a pretty wide selection of standalone TV, internet, and phone services, but many customers gravitate toward their compelling bundle packages. Let's take a closer look at those first.
Grande Bundles
Grande's bundle offerings mainly revolve around their "Double Play" and "Triple Play" packages, which include either TV and internet or TV, internet, and phone service in one bill, respectively. These deals currently range anywhere from $59.99 to $129.99 per month, and include features such as TiVo integration, HD receivers, and premium channels such as HBO and Showtime.
Grande Internet
Though Grande excels at offering great bundle discounts, their standalone internet options are no slouch either. Internet plans start at a minimum of 300 Mbps download speed.
Grande TV packages
Grande doesn't directly advertise their standalone TV deals, but you can find them on the company's website. Based on their pricing, it really makes the most sense to go with a bundle if possible, and this is by design.
That said, everything you've come to expect from a cable provider is here; a solid channel lineup, a decent amount of premium content, and HD DVR support.
Phone
Grande's phone service features unlimited calling to U.S., Mexico, Canada, Puerto Rico, and U.S. Territories, as well as discounted long-distance rates and full voicemail support. Best of all, the company allows you to tack on phone service to any existing plan for a small fee.
Grande Internet Speed Testing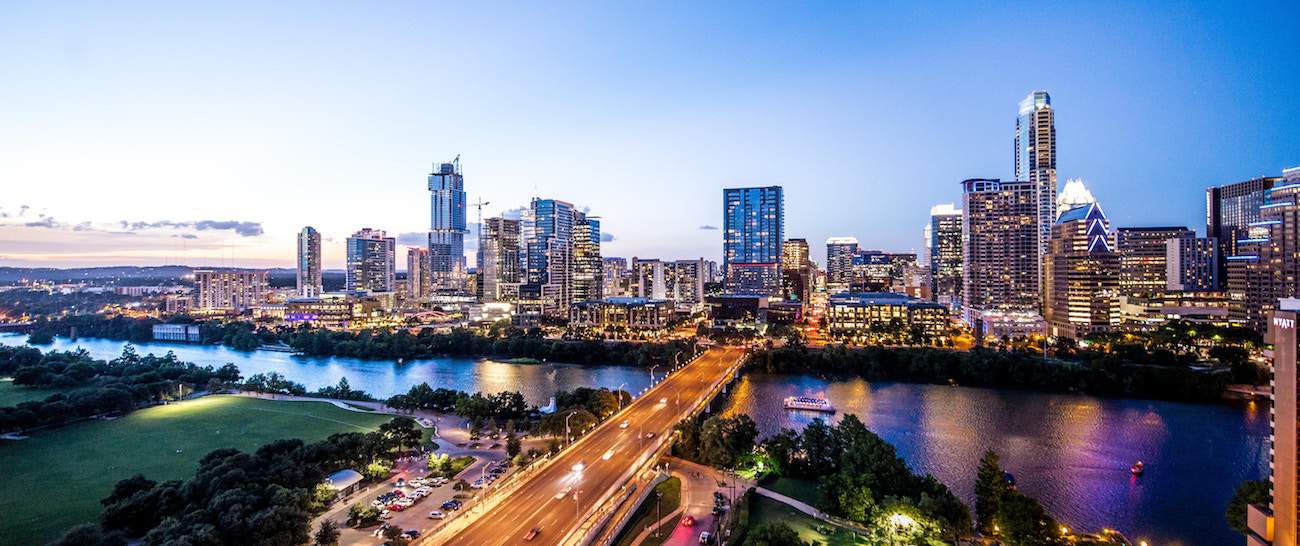 To get to the bottom of how the internet service actually performs, we analyzed thousands of speed tests made by real users with M-Labs as part of our Grande review. (This is the speed test that pops up in Google when people search "speed test.") The 90th percentile results are more accurate when compared to speeds received by current customers we've talked to. The "average" speed shown here includes lots of errored out speed tests from users with broken routers and other networking issues that aren't really Grande's fault. The 90th percentile removes those tests to generate a more accurate "average."
Grande's speeds seem to vary somewhat from city to city around Texas. Here's how they compare, after we filtered out speed test results to see major cities like Austin on their own:
| CITY | GRANDE COMM. AVERAGE SPEED | GRANDE COMM.TOP 10% SPEEDS |
| --- | --- | --- |
| Allen, Texas | 127 Mbps | 302 Mbps |
| Argyle, Texas | 162 Mbps | 357 Mbps |
| Austin, Texas | 81 Mbps | 261 Mbps |
| Belton, Texas | 62 Mbps | 184 Mbps |
| Corpus Christi, Texas | 104 Mbps | 281 Mbps |
| Denton, Texas | 114 Mbps | 218 Mbps |
| Flower Mound, Texas | 98 Mbps | 266 Mbps |
| Frisco, Texas | 113 Mbps | 269 Mbps |
| Hewitt, Texas | 87 Mbps | 220 Mbps |
| Little Elm, Texas | 126 Mbps | 315 Mbps |
| Mckinney, Texas | 157 Mbps | 369 Mbps |
| Midland, Texas | 78 Mbps | 204 Mbps |
| Odessa, Texas | 80 Mbps | 248 Mbps |
| Round Rock, Texas | 71 Mbps | 205 Mbps |
| San Antonio, Texas | 133 Mbps | 351 Mbps |
| San Marcos, Texas | 96 Mbps | 273 Mbps |
| Temple, Texas | 70 Mbps | 204 Mbps |
| The Colony, Texas | 101 Mbps | 243 Mbps |
| Waco, Texas | 80 Mbps | 217 Mbps |
| Woodway, Texas | 86 Mbps | 205 Mbps |
Grande offers some of the fastest speeds around currently, but are they worth the asking price? In short, the answer is yes. The company's slowest plan starts out at a blistering 300 Mbps download speed, which is more than enough for the vast majority of homes, even for a family of 5. You'd be able to stream HD and even 4K content on Youtube and Netflix with ease. If you're looking for uncompromising speeds at a price often unmatched by the heavy hitters, this is your provider.
If you're searching for the very best, Grande even offers gigabit speeds (1,000 Mbps) in select areas. Best of all, none of the provider's current plans impose any data caps on users, meaning you are free to stream, download, and game to your heart's content. In terms of upload speeds, the options aren't as strong, but the 20 Mbps lower-limit is still more than enough for Skype and FaceTime calls, general Youtube uploading, and other common tasks.
Grande Channel Offerings
Grande offers a fairly standard mix of regular programming and premium content across all of their various TV-only and bundle packages. All the standard local channels are present, and premium options include staples such as the NFL Network, Disney, AMC, Nick Jr, MTV, and Lifetime.
With their top-tier package coming in at over 300 different channels, Grande is one of the few small, local providers who can directly compete with the Big Cable cartel in terms of sheer variety. They don't have quite as many packages to choose from as, say, DIRECTV, but if you're looking for a little bit of everything, Grande services should satisfy you.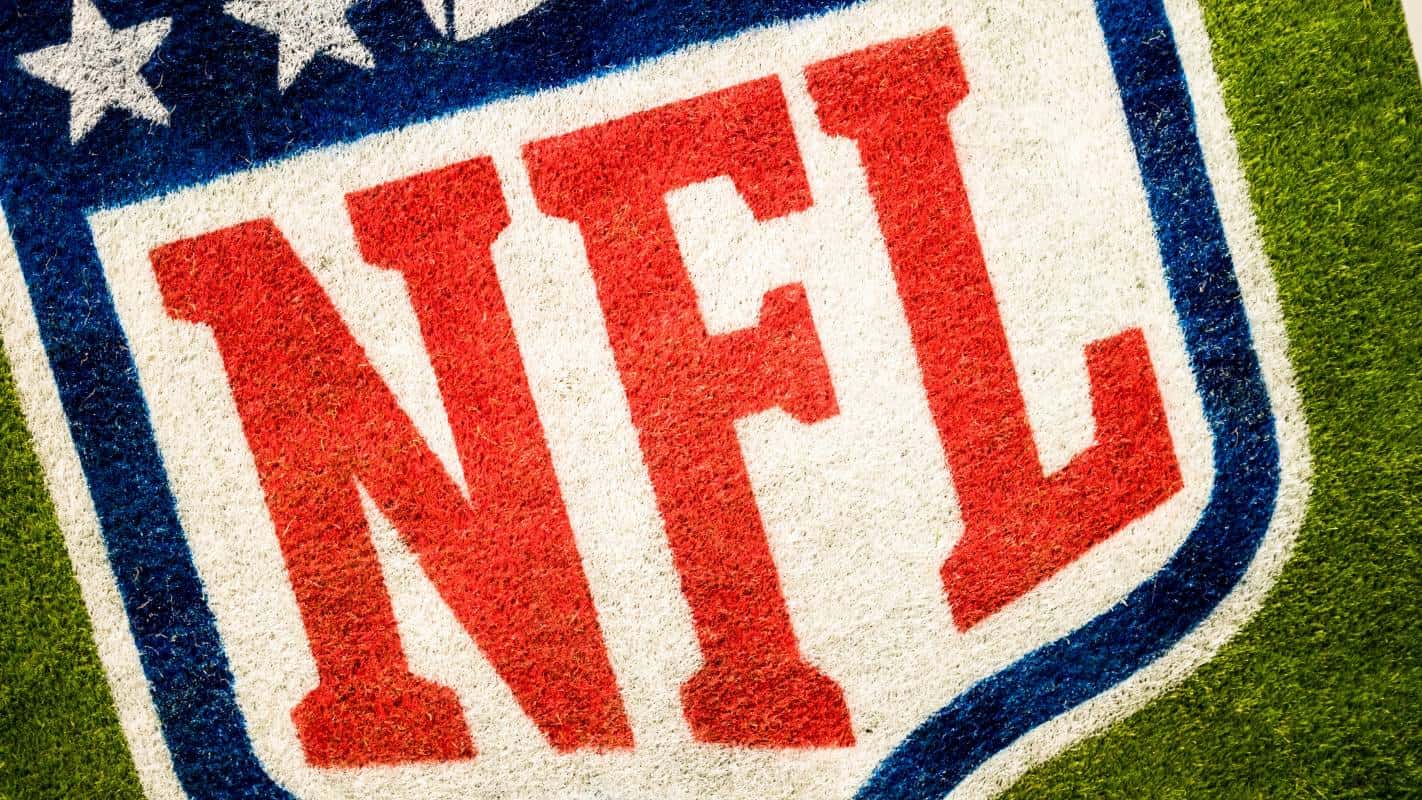 Grande Sports Options
Most of Grande's various TV packages include access to ESPN, NFL Network, and other standard sports channels without any additional service fees. Above and beyond these standard channels, the company also recently began offering premium content centered around football fans. This includes access to the SEC Network, Longhorn Network, and NFL Red Zone. (Of course, these aren't cable exclusives — you can stream NFL RedZone or watch ESPN online without cable, too.)
Outside of these, however, there doesn't seem to be a tremendous amount of general sports content on offer. Considering the enormous popularity of football in Texas, this isn't too surprising. All the same, some users may be left with little options for other sports, outside of what's available with the standard programming.
DVR and Equipment Options
Grande has two main options for DVR functionality, both of which are powered by TiVo. Here's how they stack up:
| DVR | CHANNELS | CAPACITY |
| --- | --- | --- |
| TiVo Q | 4 | 500 GB |
| TiVo T6 | 6 | 1 TB (1000 GB) |
The 4-channel TiVo Q is currently included with the "Preferred TV" package, while the 6-channel T6 comes with the "Premium TV" option. As for set-top boxes, customer service told us that each plan includes one HD TiVo-powered tuner, with each additional one being available for rent at $7.99 per box. Unfortunately, we also confirmed that the company does not currently offer wireless set-top boxes.
On the internet side of things, router fees total out to around $11.99 per month. Thankfully, a customer rep told us that you can use your own instead, provided you have one available.
Grande Availability
Grande service is currently only available in select areas of Texas. Cities with partial coverage include Dallas, Fort Worth, Waco, Austin, San Antonio, and Odessa.
The Good Parts of Grande Internet: Value-Packed Bundle Deals
Grande is a small company, but they seem committed to packing in a ton of value with their bundle deals. All of their plans are competitively priced, and none of them are particularly stingy with the content that they provide. As mentioned above, the company's TV channel lineup is at least as fleshed out as many of the big players in the industry, and the lack of additional fees for the TiVo DVR service is a welcome bonus. (Some other providers charge as much as $20/month for this.)
On the internet side of the spectrum, Grande offers faster introductory speeds than the majority of service providers in Texas, and does so without any data caps or throttling to speak of. Data caps have become common with larger providers, so knowing that you are getting a great service with no restrictions is a pretty significant distinguishing advantage for Grande.
All in all, if you're looking to keep all of your services under one roof, Grande offers a compelling collection of fairly-priced bundle deals to choose from. Best of all, unlike many providers, you won't be sacrificing one side of the service for the other; both the company's TV and internet options are great value propositions by themselves. Together, they're a fantastic deal.
The Bad Parts of Grande: Limited Coverage Area, No Locked-In Pricing
Grande offers an excellent level of quality service-wise, but unfortunately, their service footprint is currently pretty minimal (and confined entirely to Texas). Only a select few cities in the state can enroll in any of the company's packages, and though they do have ambitious plans for expansion, the high cost of installing new fiber connections means that it is likely to be a very slow rollout.
Outside of this, the only other notable weak point is that since none of the packages are contract-based, the pricing is subject to change at any point after the first 12 months. It should be noted that this is pretty standard practice amongst providers of all sizes, so this isn't exactly outside of the norm. All the same, it could potentially put off customers looking for a long-term deal.
The Big Picture: Grande Punches Well Above Their Class
Grande Communications provides some of the fastest internet service in the nation for a pretty unbeatable price. Their bundle plans are a good deal compared to huge cable companies like DIRECTV and Spectrum.
Grande's standalone internet offerings are perfect for cord-cutters due to the low prices and unlimited data policy on offer. Though there are some equipment fees to deal with, they aren't excessive by any stretch.
Grande Communications at a Glance
| STATISTIC | GRANDE COMMUNICATIONS |
| --- | --- |
| Price Range | $29.99 – $129.24/mo+ |
| Connection Type(s) | Cable, Fiber, Copper & DSL |
| Customer Recommendation Rating | 69.60% |
| ACSI Customer Service Rating | |
| Netflix Ranking | 3rd |
| Population Served | 1,283,252 |