Windstream provides DSL Internet service throughout much of the USA, and recently began offering fiber-based service in select areas.
Overall, Windstream is a solid option for rural customers looking for an affordable and reliable alternative to satellite service.
Windstream offers their dedicated Kinetic TV in select areas of the country. For cities outside of their limited coverage, they offer bundled service through a partnership with DIRECTV.
Pros and Cons of Windstream
Pros
Good rural coverage
No data caps
Consistent speeds
Cons
Slow speeds
Higher prices
Mixed customer reviews
Windstream Plans Overview
| DEALS | PRICE MONTHLY | INTERNET SPEED | INCLUDES TV | INCLUDES PHONE |
| --- | --- | --- | --- | --- |
| High-Speed Internet 25 | $27.00 | 25 Mbps DSL | No | No |
| Kinetic Internet 25 | $27.00 | 25 Mbps FIBER | No | No |
| Kinetic Internet 100 | $37.00 | 100 Mbps FIBER | No | No |
| Kinetic Internet 200 | $42.00 | 200 Mbps FIBER | No | No |
| Kinetic GIG Internet | $57.00 | 1,000 Mbps FIBER | No | No |
| Kinetic Internet 500 | $47.00 | 500 Mbps FIBER | No | No |
Plans last updated today. Plan details change frequently, always verify plan details with the Windstream directly before purchasing service.
If you're looking to compare plans, make sure to check out our detailed guide on the latest Windstream deals and promotions.
Like most internet plans, Windstream options are offered in tiers based on download speeds. In areas where only their DSL service is offered, speeds will generally be much lower than areas with fiber. Fiber service with their One Gig internet offers download speeds of up to 1000 Mbps, but the majority of service areas will only have access to plans that max out around 12–50 Mbps. This is still a respectable speed for general uses like streaming Netflix and surfing the web.
When it comes to television, Windstream offers their own Kinetic TV service in select areas, as well as bundled deals with satellite TV provider DIRECTV. There are a variety of plans ranging from basic to premium, with sports addons for an additional price, and you'll save around $10/month depending on local promos as a thank-you for buying both services together.
In general, Windstream's plans are expensive compared to what's on offer in suburban and urban areas. Equally, they are often holding a monopoly in the rural areas where they operate, making negotiating with Windstream a tough ask. That said, they remain a solid alternative to satellite, which comes with higher data costs and longer minimum contacts.
Windstream Speeds and Network Performance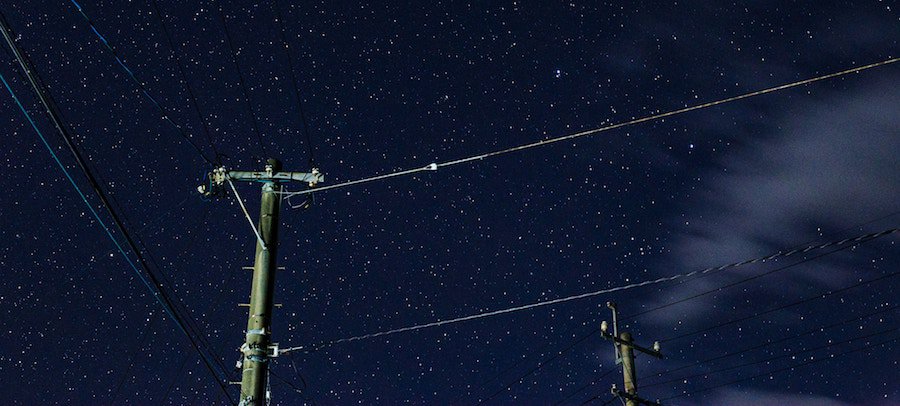 Windstream is largely a DSL provider, but has expanded into Fiber technology in certain areas. In areas with DSL service, speeds are slower (and usually somewhat more expensive) than cable.
This graph shows average speeds across Windstream's entire network, including all plan types. This is based on customer speed test aggregates, so it reflects real-world performance and does not weigh "advertised prices" as a factor.
Windstream Download Speeds Over Time
This table shows average speeds in popular Windstream internet service areas. The "90th percentile" speeds in the right column are often more accurate, since speed tests run due to technical issues tend to weigh our results on the slow side:
| CITY | WINDSTREAM AVERAGE SPEED | WINDSTREAM TOP 10% SPEEDS |
| --- | --- | --- |
| Austin, Texas | 33 Mbps | 69 Mbps |
| Broken Arrow, Oklahoma | 18 Mbps | 43 Mbps |
| Canton, Georgia | 33 Mbps | 59 Mbps |
| Charlotte, North Carolina | 122 Mbps | 465 Mbps |
| Concord, North Carolina | 71 Mbps | 231 Mbps |
| Dalton, Georgia | 20 Mbps | 40 Mbps |
| Elyria, Ohio | 28 Mbps | 76 Mbps |
| Houston, Texas | 69 Mbps | 232 Mbps |
| Lexington, Kentucky | 21 Mbps | 51 Mbps |
| Lexington, North Carolina | 45 Mbps | 102 Mbps |
| Lexington, South Carolina | 29 Mbps | 80 Mbps |
| Lincoln, Nebraska | 25 Mbps | 64 Mbps |
| Matthews, North Carolina | 49 Mbps | 145 Mbps |
| Mooresville, North Carolina | 30 Mbps | 71 Mbps |
| New York, New York | 40 Mbps | 70 Mbps |
| Newark, Ohio | 19 Mbps | 45 Mbps |
| San Antonio, Texas | 37 Mbps | 70 Mbps |
| Sanford, North Carolina | 23 Mbps | 49 Mbps |
| Sugar Land, Texas | 54 Mbps | 125 Mbps |
| Texarkana, Texas | 13 Mbps | 29 Mbps |
Real-world speeds of Windstream service based on IP verified users in various cities. This data is based on 412,363 speed tests.
Windstream DSL vs Cable and Fiber Alternatives
The majority of Windstream's network uses Digital Subscriber Line (DSL) technology. This tech uses your phone lines to transmit data, and is generally slightly slower than Cable or Fiber. It has an advantage, however, in terms of reliability. With Cable connections, you'll often find your network slowing down when everyone gets home and turns on Netflix. DSL, on the other hand, is very consistent.
In areas with Fiber service — the current gold standard of internet connections — speeds can reach 1,000 Mbps, but Windstream's Fiber coverage is limited due to the massive expense of building out a new network.
Windstream Internet Availability
Windstream offers service in 18 states including Alabama, Arkansas, Florida, Georgia, Kentucky, Minnesota, Mississippi, Missouri, Nebraska, North Carolina, South Carolina, New Mexico, New York, Ohio, Oklahoma, Pennsylvania, South Carolina, and Texas. Most of the company's attention is on providing service to over 3.3 million customers in rural areas that are much more likely to have access to DSL than Cable or Fiber.
Windstream's fiber coverage is available mostly in Lincoln, Nebraska, Lexington, Kentucky, Sugarland, Texas, and multiple North Carolina communities. Less than 50,000 of the company's customers had access to Fiber as of April, 2016.
Windstream Installation Options and Installation Fees
Windstream offers customers the option to either have a professional install their service or to install it themselves. The installation fee for a Windstream technician to set up your service is reasonable when compared to a typical Cable company, but it's more than possible to install DSL equipment on your own. Fiber installation is a little more involved, so we recommend going with professional installation if you're one of the few Fiber customers.
A big benefit to Windstream is that they don't charge an Early Termination Fee (ETF) if you decide to cancel your subscription, so there's very little risk in giving their service a try. Be sure to return the modem if you do cancel, however, as they charge a $100 fee for customers who fail to return equipment.
| WINDSTREAM MISC FEES | COST |
| --- | --- |
| Installation fee | $35 |
| Gateway rental fee | $9.99/month |
| DIRECTV Genie HD DVR | $0 (Included) |
| Early Termination Fee (ETF) | $0 |
Windstream Internet Equipment Options
Windstream offers two different gateways for DSL service:
Sagemcom 2705
This is Windstream's basic option, with a single 2.4 GHz Wi-Fi network, ADSL2 support, and two 802.11n antennas.
Actiontec T3200
The Actiontec is a step up, supporting VDSL2, GBOND, FTTP, and VBOND, as well as two separate networks (2.4 GHz and 5 GHz). This is convenient for busy homes where you can boost speeds by putting newer devices on the 5 GHz band.
It's also possible to use your own modem, but Windstream recommends against it because customer support will be unable to assist you if anything were to go wrong.
Both gateways act as both a modem and router, and are capable enough to handle basic DSL speeds.
Is Windstream Internet Enough for Streaming and Gaming?
Rural Speed Variance
While Windstream is available in many rural areas, it's important to recognize that DSL speeds can vary based on your distance from the nearest fiber line. While the speed you get will generally be consistent, it may be lower than what you were expecting due to your physical distance from the Windstream DSLAM or local office (where fiber lines switch over to DSL).
Streaming and Gaming
More and more people are cutting the cord and swapping to online services like Netflix (read review) and Hulu (read review), and the population of online gamers continues to grow. DSL speeds that are fast enough will generally be tolerable for online gaming, and will often also be okay for streaming video. In any sort of data transfer situation, however, faster is going to be better. Cable connections, provided they're not extremely congested, will generally provide a better experience. If you have the choice between the two, we recommend Cable. But DSL will do in a pinch.

Windstream Kinetic TV
Windstream offers their own Kinetic TV service in select areas, though it appears that these are limited to small pockets of Kentucky, Nebraska, North Carolina, and Texas. Kinetic TV is provided over the company's fiber network, which may help explain the slow rollout.
Kinetic TV offers three main tiers of service; Basic, Select, and Preferred. The Basic plan is just that; only a select few local channels are included, and there are no dedicated movie or sports channels on the list. The other two tiers are where most of the action is at. Here is a list of some of the sports channels available on the Select and Preferred options:
Kinetic TV Select:
CBS Sports Network
ESPN
ESPN 2
Fox Sports 1
Fox Sports 2
Golf Channel
NBC Sports Network
NFL Network
Kinetic TV Preferred:
Everything in the Select Tier
Big Ten Network
ESPN Classic
ESPNEWS
ESPNU
SEC Network
Tennis Channel
Outdoor Channel
Windstream also offers their Kinetic On The Go functionality for no additional charge to all Select or Preferred subscribers. This allows you to watch popular programming on-demand through dozens of providers, including HBO Go, STARZ, MTV, FX, Disney Channel, and many more. The company provides a full list of applicable partners on their website.
Windstream DIRECTV Options
Since the company's Kinetic TV service is still only available in small pockets around the country, most customers will only have access to their bundled deals with DIRECTV. Like with the Kinetic service, DIRECTV offers multiple different channel tiers to choose from. The most basic of the lot, the Best Value tier, includes your standard fare of channels such as CNN, Discovery, CNBC, and others. For any meaningful sports content, you'll likely need to upgrade to the More Sports tier, which includes several of the heavy hitters. (See below for a few of them.)
DIRECTV More Sports Channels:
ESPN
ESPN 2
NFL Network
MLB Network
ESPNEWS
ESPNU
Conclusion: Windstream Is a High-Speed Alternative to Satellite
While Windstream's DSL generally can't compete with Cable or Fiber providers in terms of speed or pricing, they cover a large geographic area and provide service to customers who don't have access to these newer technologies. Additionally, their partnership with DIRECTV gives customers access to a high-quality TV provider regardless of their location.
Overall, Windstream's service still isn't likely to be able to compete with most cable and fiber providers, but it does offer a valuable service to customers who lack access to these more advanced networks.
Windstream at a Glance
| STATISTIC | WINDSTREAM |
| --- | --- |
| Price Range | $27.00 – $57.00/mo+ |
| Connection Type(s) | DSL, Copper, Fixed Wireless, Cable & Fiber |
| Customer Recommendation Rating on BroadbandNow.com | 34.0% |
| ACSI Customer Service Rating | |
| Netflix Ranking | 45th |
| Population Served | 13,721,234 |
References and Footnotes