IMDb is an essential resource for movie buffs, but did you know they offer a streaming service as well? It's true. IMDb TV launched in early 2019, though it was originally known by a different name. But if you're asking yourself, "What is IMDb TV?" we get it. Compared to other streaming services, it's definitely less known.
It's fair to have questions about IMDb TV. Luckily for you, we've got answers. We'll fill you in on topics like what you can and can't watch on IMDb TV. Keep reading for the Cordcutting.com guide to IMDb TV.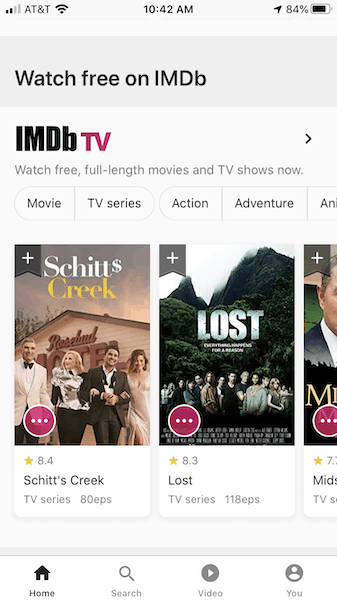 What Can I Watch on IMDb TV?
All of IMDb TV's content is on-demand rather than live. This streaming service has deals with movie studios like MGM, Sony, and Warner Bros. IMDb got aggressive about expanding its collection of titles last summer, around the same time it ditched the Freedive name and rebranded as IMDb TV.
But IMDb TV also ad-supported, which makes it in the same league as services like Crackle and Tubi — services that generally won't give you quite as many great movies and TV shows as paid options like Netflix (read review) and Hulu (read review).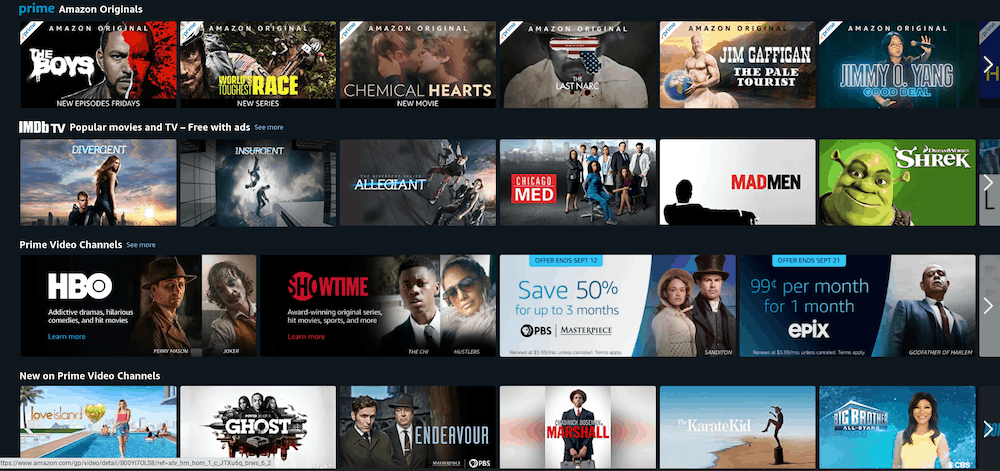 While the word "TV" is right there in IMDb TV's name, you can also watch movies on this service. All of the content is available on demand, meaning you start it and stop it on your schedule (there's no live TV on IMDb TV).
IMDb TV is also branching out into original content, although the line-up is a little sparse right now. In the future, you'll be able to watch a rebooted version of Leverage, the crime drama that originally aired from 2008 to 2012 on TNT.
Let's take a look at what's on IMDb TV right now. TV shows and movies enter and leave IMDb TV's catalog all the time, so be sure to check out IMDb TV itself for the most up-to-date look at its catalog.
Shows on IMDb TV
Mad Men
Parenthood
Dead Like Me
Lost
Friday Night Lights
Bob Ross: The Joy of Painting
You're Not a Monster
… and more
Movies on IMDb TV
Memento
Hell or High Water
Seabiscuit
A League of Their Own
Shrek
Romy and Michelle's High School Reunion
His Girl Friday
… and more
What Devices Can I Use With IMDb TV?
You can watch IMDb TV on more than just your TV. Amazon owns IMDb and IMDb TV, so you've got connectivity with lots of Amazon devices. You can also access IMDb TV through the Amazon Prime Video app. Below you'll find a full list of compatible devices for streaming IMDb TV.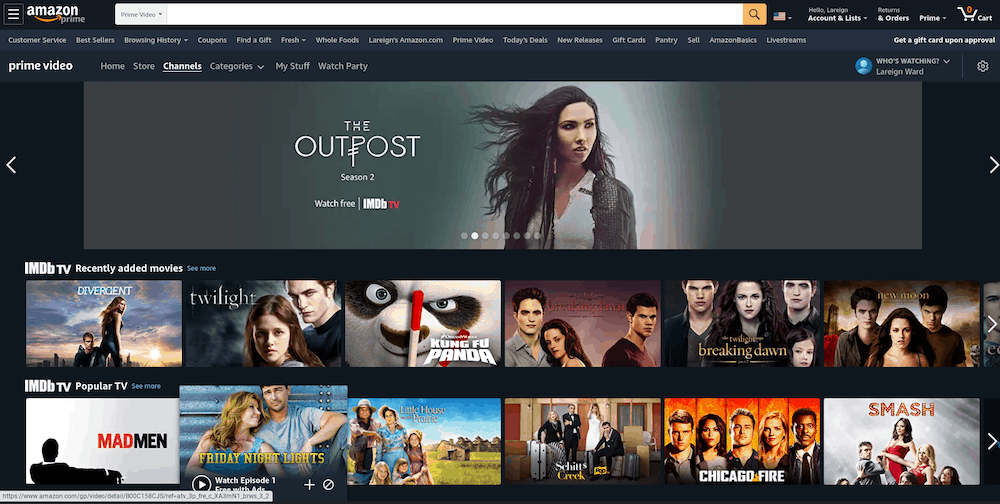 Streaming platforms and devices
Apple TV
Chromecast
Fire TV
Nvidia Shield
Video game consoles
PlayStation 4
Playstation 3
Xbox One
Xbox 360
Mobile devices
Android (version 4.4 and above)
iOS (11.0 and higher)
Fire phone/tablet
Other
Amazon Echo Devices with a screen
Amazon Prime Video for PC (Windows 10)
Comcast X1
Cox Contour
Dish Network
Oculus
Tivo
Web browsers
How Much Does IMDb TV Cost?
IMDb TV is completely free. You couldn't pay for it even if you wanted to! And — unlike IMDb TV's competitor Peacock — there's no premium tier you can buy to skip the ads on IMDb TV. Take it or leave it: Either you watch the content with the ads, or you don't watch it at all.
This is a good time to note that IMDb TV is a separate product from Amazon Prime Video. They're owned by the same company, but they're not the same thing, and you can't watch Amazon Prime Video programs on IMDb TV. Amazon sometimes puts content from both services in the same apps and menus, which can be confusing — don't be fooled!
Deals on IMDb TV
IMDb TV is already free. While we pride ourselves on finding the best deals at Cordcutting.com, we can't beat the regular "price" of IMDb TV: It doesn't get any better than free!
Does IMDb TV Have a Free Trial?
IMDb TV does not have a free trial, because the whole service is free! There's no need to get a free trial of something that you're already not paying for, right?
To sign up, you'll just need to create a free IMDb account. In fact, you don't even have to do that: If you don't want to create a new account, you can sign in through an existing Amazon or Google account.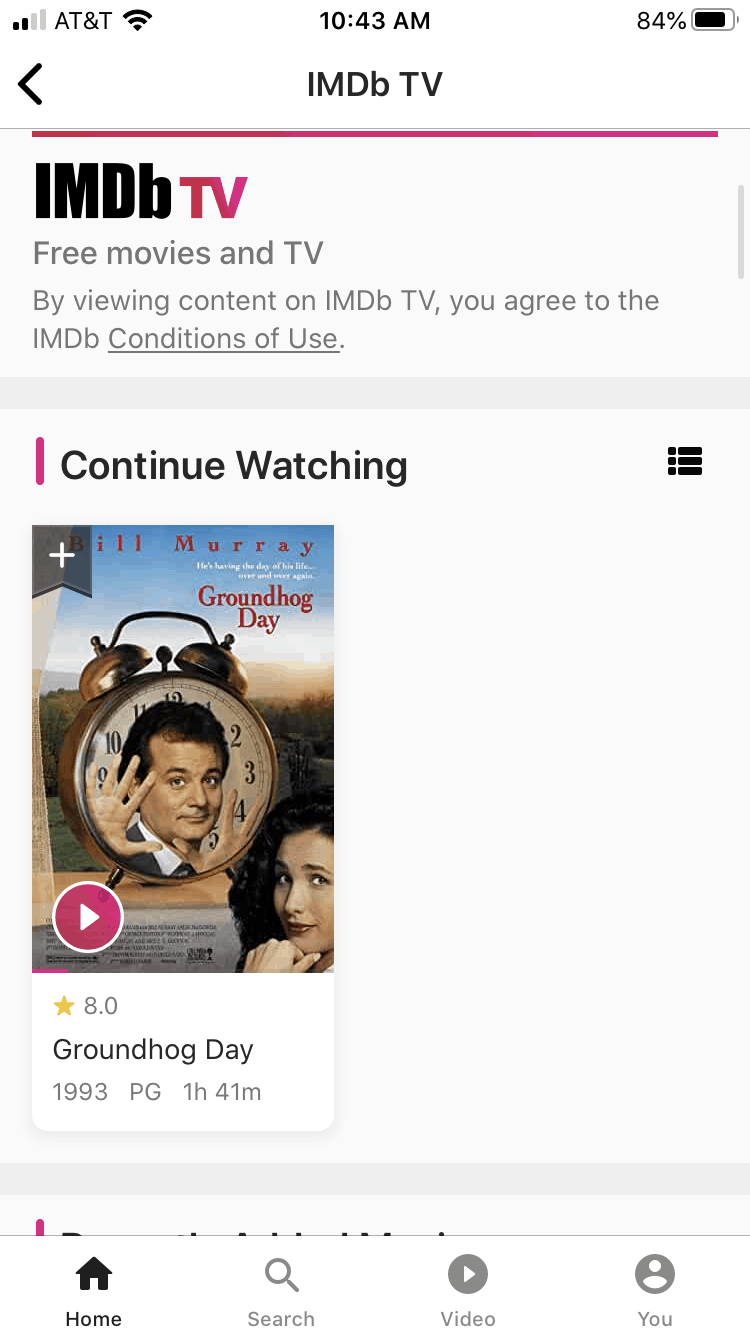 IMDb TV Contracts
Lucky for you, IMDb doesn't have any contracts. Since you're not paying, you also don't have to worry about things like canceling before the service automatically renews.
How to Cancel IMDb TV
Canceling IMDb TV isn't really a thing. If you don't want to watch the service anymore, you don't have to do anything but hit the stop button and exit IMDb TV. If you want to permanently delete your free IMDb account, you can do that easily on IMDb's website.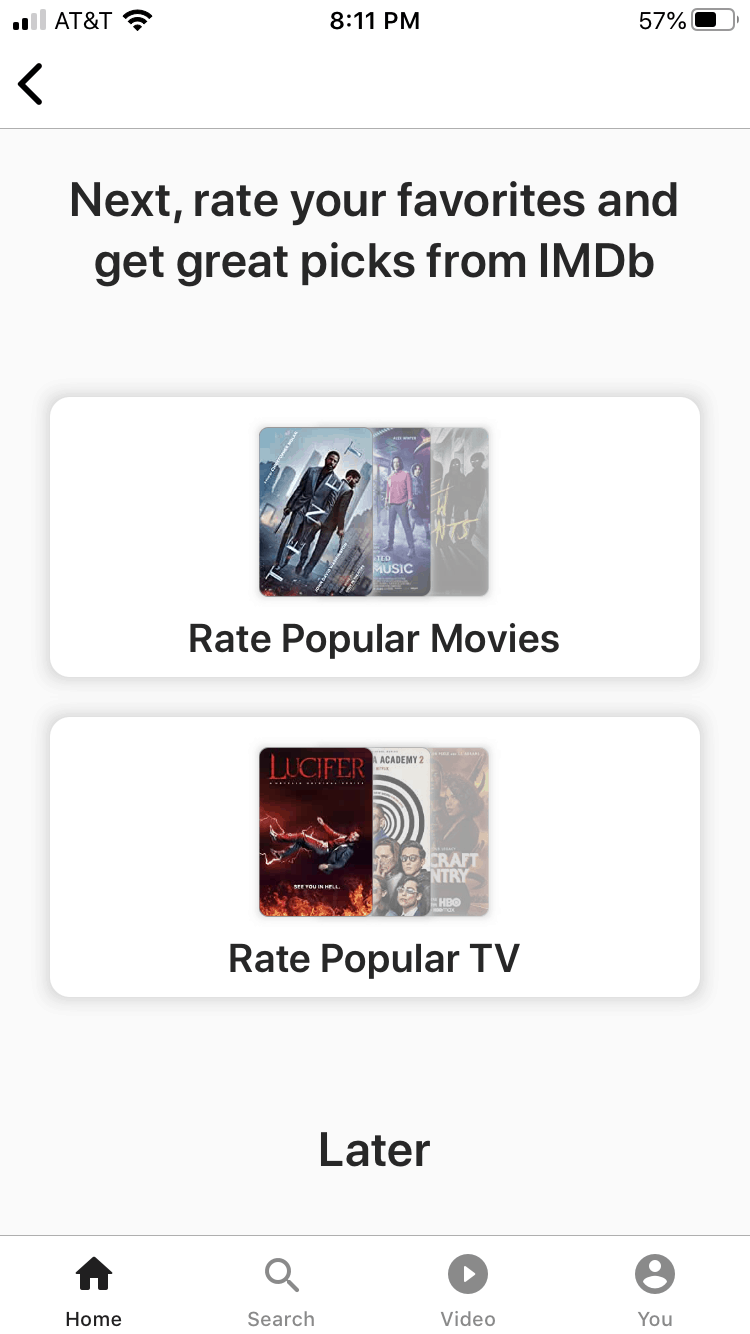 All About IMDb TV
At Cordcutting.com, we love streaming services both big and small. For more on this service, check out our review of IMDb. You can also check out the related stories below, and it's always worth keeping an eye on our social media pages as well for the latest news on IMDb TV. To browse our archives for more on IMDb TV, just type "IMDb TV" or "IMDb" into our handy search bar.