There are a lot of streaming services out there. There are streaming video on demand (SVOD) services like Netflix and Hulu, live TV streaming services like Sling TV, and tons of free on-demand content on various TV network websites and free streaming sites. When it comes to cord cutting, it's not the content that's the headache: it's the organization. SelectTV sets out to fix that problem.
SelectTV is a streaming platform that organizes free on-demand content and paid streaming subscription content into one interface. The folks behind SelectTV see the service as cord cutting's answer to the convenient TV guide. In a lot of ways, SelectTV works similarly to Roku, Fire TV, and the rest of the streaming platform gang. But while those other platforms set out to make it easy to switch back and forth between streaming apps, SelectTV sets out to combine the content from all of those different apps into a single unified user interface.
That interface isn't limited to on-demand content: there is also a live TV guide, which SelectTV creates using both live content and on-demand content that it presents in a live-channel format.
Another way in which SelectTV is different from Roku or Fire TV is that SelectTV is not sold with a hardware device – you'll have to provide your own laptop, desktop, or tablet and connect that device to your TV if you'd like to see your streaming content on the big screen.
What movies and TV shows are on SelectTV?
When you sign up for SelectTV, you're not actually signing up for any new content. You won't get any TV shows or movies through SelectTV, at least not directly: SelectTV's purpose is to organize the content you already get from your different subscription apps and cord cutting techniques.
So which apps can you use with SelectTV? Which content libraries can be organized in SelectTV's simple interface?
Supported services
For starters, SelectTV integrates free content from around web into its menu systems. It also connects you with different ways to buy or rent content online. That means that you can get free content from ad-supported video on demand (AVOD) services like Popcornflix and paid content from services like iTunes and Google Play.
On top of that, you can add in your paid services: Netflix, Hulu, and the like. Even skinny bundles like Sling TV are in play. SelectTV makes it easy to start up a free trial with these services if you don't have them yet.
SelectTV's app support seems pretty robust. What about its platform support?
What devices can I use to watch SelectTV?
In some ways, SelectTV acts like a streaming platform rather than a streaming service. It organizes apps and presents content from unaffiliated streaming services in ways that are reminiscent of streaming platforms like Roku and Fire TV. But, unlike those other streaming platforms, SelectTV does not arrive on its own hardware. It's something you'll have to install and use on other devices with other operating systems. Here's a list of the devices that you can use SelectTV with.
Streaming platforms and devices
Mobile devices
Other
In-browser app (Mac, Windows, and more)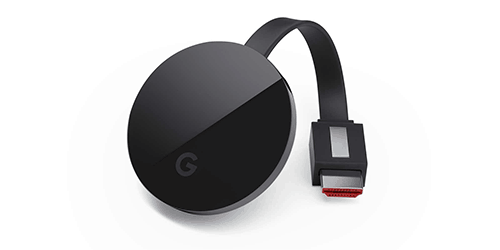 SelectTV recommends that its subscribers use a "laptop, desktop, or flash-enabled tablet" to view the service. From there, they can cast their content to a Chromecast or connect to their TV via HDMI cable.
It's not the most impressive platform support for a service that is itself essentially a streaming platform. If you have an appropriate device, though, SelectTV could be a convenient way to choose and stream TV shows and movies on your TV screen.
How much does SelectTV cost?
Most streaming platforms, including Roku and Fire TV, are free – users only pay for the devices that they use those platforms on. Pluto TV, a streaming service that aggregates free content into live channels in a way that is similar to SelectTV's channel guide, is also free. But SelectTV is not: you'll have to pay for it on a monthly or annual basis.
Mercifully, the subscription fees that SelectTV does charge are pretty cheap. You can pay $2.99 per month for a subscription to SelectTV, of your can pay $29.99 up front for a year of service.
To sign up for SelectTV, click here.
Deals on SelectTV
The best way to save on SelectTV is to opt for the service's annual billing option. That $29.99 annual rate works out to be $2.50 per month, which is less than the $2.99 that SelectTV usually charges for a month of service. Of course, paying up front will give you less flexibility to cancel later to save money.
SelectTV also offers freebies to new subscribers. Paid subscribers will receive a free ebook on cord cutting and a free HDTV antenna that they can use to access free over-the-air TV (according to the fine print, though, subscribers will have to pay for the postage it takes to mail the antenna). SelectTV also brags about "6 months of premium trials," but that just seems to be the sum total of all of the free trials offered by the streaming services SelectTV works with. You could get those same free trials by accessing those streaming services directly or through another platform, like Roku.
Speaking of free trials, does SelectTV have one?
Getting a SelectTV free trial
As of this writing, SelectTV does not offer a free trial. The service is quick to boast about the free trials that it offers on specific streaming services within its platform, but – as we mentioned in the previous section – those are just the same free trials those services offer normally (and on all other streaming platforms).
If you want to try out SelectTV with minimal risk, you'll just have to pay $2.99 for a month's worth of service and then cancel before the second month is billed if you so choose. There's no way to check it out for less than that.
SelectTV contracts and billing
SelectTV, like virtually all other streaming services and streaming platforms, does not lock its users into any long-term contracts. It works from billing period to billing period: you'll pay for a set chunk of time, enjoy the service for that period, and then be billed again automatically for the next period sometime around the end of your current one. That cycle repeats until you cancel, at which point you'll get the rest of your current billing period and then simply not be renewed.
That effectively means that you're on the hook for just $2.99 (plus tax) if you're on the month-to-month plan. But if you pay up front for the $29.99-per-year annual plan, don't expect to get any of that $29.99 back if you cancel early. You won't pay anything more after you cancel under either payment plan, but you can think of the up front annual payment as effectively limiting your cancellation options, since you'll have service for the year and won't get your money back even if you cancel one month in.
How to cancel SelectTV
Speaking of quitting SelectTV: how do you do it? Here's how to cancel SelectTV.
All you have to do to cancel SelectTV is hop on the service's website and hit a few buttons. First, log in. Then, click My Account in the top-right of the page. Scroll down and look under "Membership Status" for the stop auto-renew button. Click that, and you're all set!
Yes, the button says "stop auto-renew" instead of "cancel," but that's really just SelectTV being honest about what's happening. If you "cancel" Netflix, Hulu, or virtually any other paid streaming subscription or platform service, then you'll effectively just be stopping the auto-renewal. For instance, if you cancel a monthly Netflix subscription on January 15th, you won't get half of your payment for January back – you'll just still have Netflix until January 31st, and then you won't pay for or get Netflix in December. With SelectTV, it's the same deal. Just be sure to consider that before you choose the annual subscription, since it's a little easier to accept the no-refunds policy on $2.99 than $29.99.
All about SelectTV
SelectTV works like a streaming platform in some ways and like a streaming service in others. It's a fascinating example of the types of tools and services that cord cutters have access to these days, which is why we cover it here on Cordcutting.com. Stay tuned to our home page, Facebook page, and Twitter page for more on SelectTV and other streaming services, streaming platforms, and cord cutter-friendly products and services.