Every streaming box we've reviewed here on Cordcutting.com has its own pros and cons. Many of them – including all of the industry leaders – are great devices. But they're not all equally great for everyone, which is why we want to take a look today at the best streaming device for families. Our pick features a user-friendly platform and a host of other perks that make it uniquely great for the whole family. And so, for that matter, do our runners-up. Let's take a look at all of them.
What's the Best Streaming Device for Families?
Our Pick: the Best Streaming Device for Families Is the Roku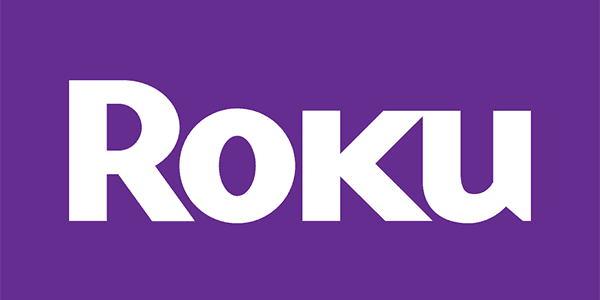 Roku has a simple and user-friendly operating system that can go toe-to-toe with Apple's Apple TV in terms of user experience. Like other good devices, it syncs apps across multiple devices and allows you to delete and rearrange apps on individual devices. It allows you to require a passcode for purchases and/or for adding new channels (including free ones). And its massive channel library includes content that will please everyone, from mom and dad to the little ones.
Roku is the industry leader as well as the most idiot-proof streaming platform on the market. It's the device you'd want to buy for your tech-illiterate parents and for very young children.
But which Roku do you want?
Well, the good news is that they're all pretty much the same on a user-experience level. The Roku operating system looks the same on every device, and the remotes are nearly identical.
One reason to move up to the pricier devices is the "private listening" feature, which allows you to plug headphones into your remote and hear your content without it blasting out of the TV. That's good news for parents who want to keep their kids asleep (or who want to go to sleep earlier than their teenagers). But you can also use this feature through the Roku app on your mobile device, so the upgrade isn't essential.
Roku's line of Smart TVs represent the most foolproof option, but that's largely because you'll save grandpa or the young kids from having to figure out the TV's input settings, and now we're talking about the rest of your setup and not just your streaming box. The Roku TV is also nice because it integrates input settings into the Roku channel menu, making it easy to switch from Netflix to external devices like the kids' Nintendo system – and back again.
In the end, we're not choosing a particular Roku device, because we consider each of them to be equally worthy of top honors by this criteria. No matter which Roku you get, you'll be getting the best streaming device for families. You'll just have to use some other criteria to narrow it down.
Of course, Roku isn't your only option. And it's not without its flaws. While the passcodes work well to keep your kids from buying lots of things with your money, Roku doesn't really have much in the way of parental controls (you can still set parental controls within each service, of course, but you can't block entire channels).
Let's talk about our runners-up.
For Families That Value Style and Simplicity: Apple TV 4K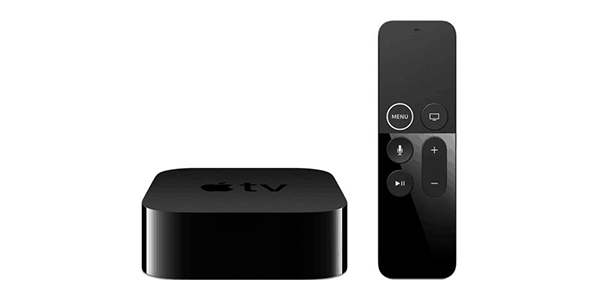 Roku is simple enough for very young children to use, but parents of those children may also want to consider Apple's streaming box, which mixes an easy-to-use interface with more robust parental controls than are available on Roku. Since it's Apple itself delivering some of the content (in the case of podcasts and movies, for example), you can block specific types of content through the device itself. (Note that for Netflix, Amazon, and other third-party apps, it's the same deal as Roku – you have to go into those services and set up their own specific parental controls).
Apple's latest is the Apple TV 4K, the new version of its sometimes neglected Apple TV line. The finally updated Apple TV is a powerhouse, and we can speak seriously of it as a peer to the devices Roku and Amazon have been making. Apple TV's advantage has always been in its simple, crisp user interface. That's what Apple is known for, of course, and while Roku might be able to match the user-friendly simplicity, it can't quite match the style. The Apple TV doesn't have quite the host of perks that Roku offers families, but it does do user-friendly simplicity very, very well. Of course, there's something else Apple is known for, and the Apple TV has that, too: you'll choose between an expensive model and an even more expensive model, with no economy option in sight. The difference between the two is just storage space.
For Cost-Conscious Families With Lots of Devices: Google Chromecast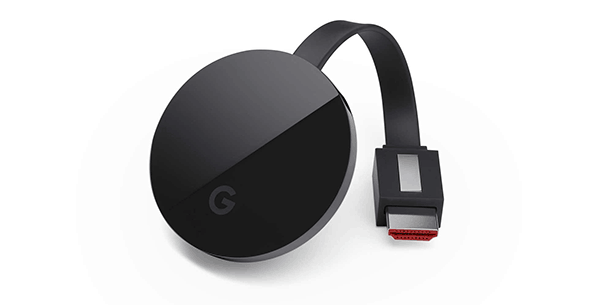 While Google's Chromecast isn't the only device at its price point (Roku's Roku Express comes in a little cheaper, actually), it's still something of a rarity, and it's a great deal for cost-conscious families. Chromecast's unique setup keeps things super-simple on your big screen: you'll just see a screensaver until something is played. As for choosing what plays, that happens on your device.
For families, this has benefits and drawbacks. Since you can't chose content with the Chromecast itself, nobody without another device (like a mobile device or computer) can do anything with it. It also makes it tough to discuss options with the family – scrolling through movies on the screen and having lively debates isn't as easy on Chromecast (you can work around things by casting the whole device screen, but, to be honest, you probably won't). On the other hand, for families with older kids who tote around their own devices, Chromecast democratizes things by allowing everyone to sling whatever they want to the screen whenever they want to. And since the content is all on the individual devices, everyone can use different streaming apps and there's no need for extensive parental control features and settings.
Please like us on Facebook to keep up to date on what's new in the world of cord cutting: