At its core, cord cutting is just about getting rid of cable. But the real fun comes when you get that same cable content back – while saving money. To do that, you'll rely on streaming services. And to watch those streaming services on your biggest TV, you'll need a streaming device. Ideally, that device will be one of these: the best streaming devices available right now, as picked by the experts at Cordcutting.com.
The Best Streaming Devices
Streaming devices all set out to the do the same job. Their goal is to turn your TV into a smart TV and make it easy to access all of your favorite streaming content with just one device. They plug in through an input port (HDMI, usually), you turn them on, and then you use them to stream everything from Netflix to Sling TV.
But the various streaming devices on the market – the "streaming sticks" and "streaming boxes" that compete for your attention and your dollars – accomplish their chosen task in all sorts of different ways, from the sling-your-screen-up style of the Chromecast to the entertainment-super-hub idea behind the Roku or Apple TV. Which of these styles works best for you is a personal decision, but we can provide some guidance – because, even within each category, some devices are better than others. This list of the best streaming devices is based on our extensive experience reviewing the devices in question. When you pick a device off of this list, you can't go wrong.
Google, $35.00 | Read our review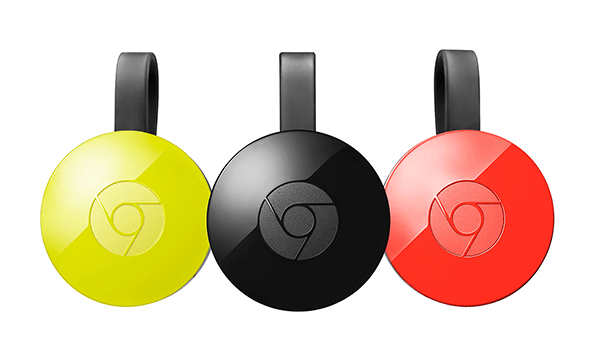 Google's Chromecast is simple, cheap, and portable. It's a plug-and-play solution that's ideal for people who already know how to stream content on their other devices (like their smartphones and computers) and long for a way to get that content up on the big screen. Chromecast leaves the heavy lifting to other devices and acts as a middleman, sending streams on another device up to your big screen.
When it's not in use, the Chromecast will display a simple screensaver. Meanwhile, you can fire up another device – you iPhone, for instance, or a computer – and stream something in a supported app. Tap the Chromecast button, and your content will appear in all of its glory on your TV screen.
With Chromecast, the controls remain on other devices – you sling the screen of a phone, tablet, or computer to your TV via the device. The Chromecast is a good fit for streamers who like to use their phone or tablet to stream content, and for those who want a solid budget solution. The drawback to the Chromecast, of course, is that your content discovery won't happen on the big screen. That can be a bit annoying for families and other large groups, who might want their options up on the TV to start with (instead of on a little phone or tablet screen). A perk of the Chromecast is that it can display Chrome browser tabs or the full screens of Android devices on your TV, making it useful for more than just video streaming.
The $35 Chromecast tops out at 1080p, but there is a 4K-capable version: the Chromecast Ultra, which missed the cut on this list but remains a strong option for streamers.
Amazon, $69.99 | Read our review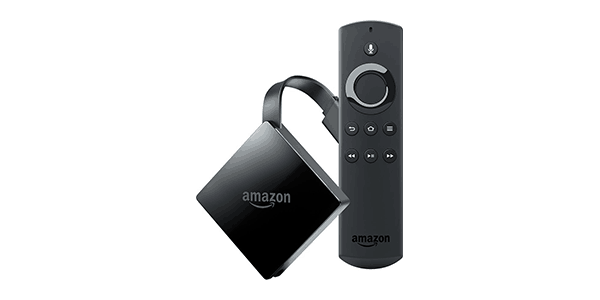 Amazon's take on the streaming box is, as you might expect, very Amazon-friendly. Prime subscribers and owners of big Amazon streaming libraries will be delighted to find that their collections and options are organized neatly in multiple tabs on the Fire TV platform.
The special appeal to Amazon power users is obvious, but that's not all that the Fire TV offers. Broad support for streaming apps and fantastic specs at a mid-tier price point make it a great option for all kinds of streamers.
Still, it's hard to not focus on the many Amazon-related tie-ins that help make Fire TV such a strong option. Alexa, Amazon's AI personal assistant, is on board and responds warmly to voice commands issued through the voice remote. This is a streaming device that can order you a pizza while you watch your favorite shows. It's one that can be controlled by Alexa devices in other rooms. It's a powerful, integrated part of Amazon's vision for your home and comfort, and it's very affordable to boot. Its only obvious drawbacks are the flip side of this: the Fire TV is a partisan device, eager for you to use Amazon features, rent and buy movies on Amazon, and subscribe to Amazon Prime.
Nvidia, $199.99 (with gaming remote) | Read our review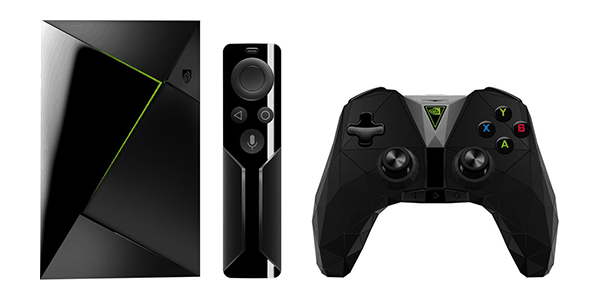 You might not need a Nvidia Shield TV – but if you do need it, nothing else will do. The little device is a monster under the hood, built for smooth 4K streaming, Android video games, and even streaming PC games from your PC or Nvidia's gaming streaming service.
All of that doesn't come cheap, and the Nvidia Shield TV costs about as much as the Apple TV – a device that missed out on a spot on this list entirely because of its price. But while we weren't comfortable with the value of Apple's hip streaming box, we're more than comfortable with what the Nvidia Shield TV offers at its price point. It's a capable little machine that offers capabilities that go well beyond that of a typical streaming device.
We said it in our review, we said it above, and we'll say it again: If you're not a gamer, you probably don't need this. And if you prefer video game consoles to PC gaming, you may not have a need for this, either. But if you want to stream your PC games to the big screen, watch Netflix and other streaming services in gorgeous 4K, and crave a streaming device that comes with a video game controller, you want a Nvidia Shield TV. For gamers, it's the only game in town.
Roku, $69.99 | Read our review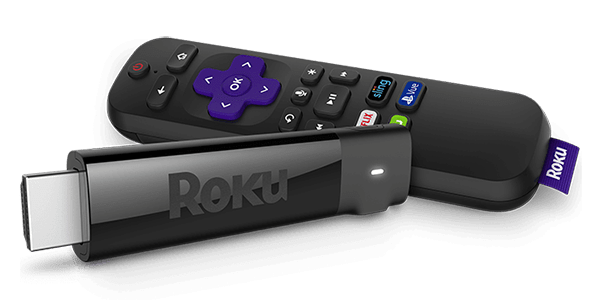 Welcome back to the list, Roku. Roku is a constant presence on our annual Best Streaming Devices list, and with good reason. Their platform leads the way in the streaming world, offering a simple and relatively app-agnostic path to your favorite streaming devices. What does that mean? It means Roku isn't pushy about certain services, and that it's easy to add the apps you want and then select them when you want to use them. In fact, Roku doesn't even have "apps" – it has "channels," a dumping of a beloved tech term that also serves as a nod to Roku's focus on just-works simplicity.
Roku's platform also includes features we've come to expect from streaming platforms, such as voice search and games (Roku's library is a bit limited), among others. Roku
Roku's lineup runs the gamut from budget options to high-end streamers. In the middle, you'll find the Streaming Sticks: the Roku Streaming Stick and the Roku Streaming Stick+. The Roku Streaming Stick will be enough for those without a 4K TV (or plans to buy one soon), but as we reach the 4K tipping point, it's the Streaming Stick+ that stands out.
The Roku Streaming Stick+ is also noteworthy for its antenna setup, which makes a Wi-Fi connection more viable than ever. It tucks its Wi-Fi receiving antenna into its own power cord, allowing that antenna a little breathing room between itself and your TV (which can cause interference). The powerful Wi-Fi antenna is then able to deliver a better Wi-Fi connection – ensuring smoother streaming.
Roku, $99.99 | Read our review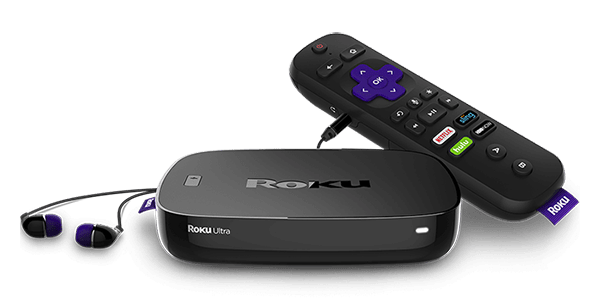 We already raved about Roku's great platform above, and it's hard to go wrong with any of Roku's many devices. But our focus is on the pricier half of the lineup, where 4K streaming and excellent features abound. Value was a factor when we compiled this list of the best streaming devices, but in an era when 4K is becoming the norm, it's becoming tougher to justify the purchase of less powerful devices. And, by packing their high-end models with extra features (and keeping their prices relatively low, to boot), Roku makes it easy for us to tap their fancier models for this list of the best streaming devices.
The Roku Ultra offers everything that the Roku Streaming Stick+ does, and more. You can plug an Ethernet cable into this device, taking your shoddy Wi-Fi router out of the equation entirely and allowing the Roku a wired connection to the internet for optimal streaming. A headphone jack on the remote control allows streamers to listen to audio in private, perfect for watching movies while your partner or is reading or surfing channels while the kids are asleep. And a USB port is build in, making it easy to add local content like movie and image files. There's even a little button on the device that you can press to make the remote beep, so that you never lose the latter.
The Roku Ultra (and its predecessor, the Roku 4) is a constant presence on our list of the best streaming devices, and this year is no exception. Welcome back, Roku.
Please like us on Facebook to keep up to date on what's new in the world of cord cutting: