Roku Ultra: Everything You Need in a Streaming Device and More
Pros
Fast and powerful streaming device
Works over Ethernet connection
Stunning Dolby Vision picture and Dolby Atmos sound
Cons
Expensive compared to competition
Only slight improvements from the previous generation
OUR TAKE:
The latest Roku Ultra is by far one of the fastest and most powerful streaming devices on the market today, but these gains in performance are somewhat negligible when compared to its price and the functionality of previous generations of devices.
Roku Ultra at a Glance
| Detail | Roku Ultra |
| --- | --- |
| Price | $99.99 |
| Streaming resolution | Up to 4K at 60 fps |
| Connectivity | 802.11ac dual-band MIMO Wi-Fi or 10/100 Base-T Ethernet |
| Ports | Power, HDMI 2.0b, Ethernet 10/100, and USB 3.0 |
| Audio | Digital stereo, DTS Digital Surround, and Dolby Atmos (all through HDMI) |
| Smart device compatibility | Apple AirPlay, Apple HomeKit, Alexa, and Google Assistant |
| Other key features | Includes Roku Voice Remote Pro and Bluetooth capability |
Roku Ultra Unboxing and Setup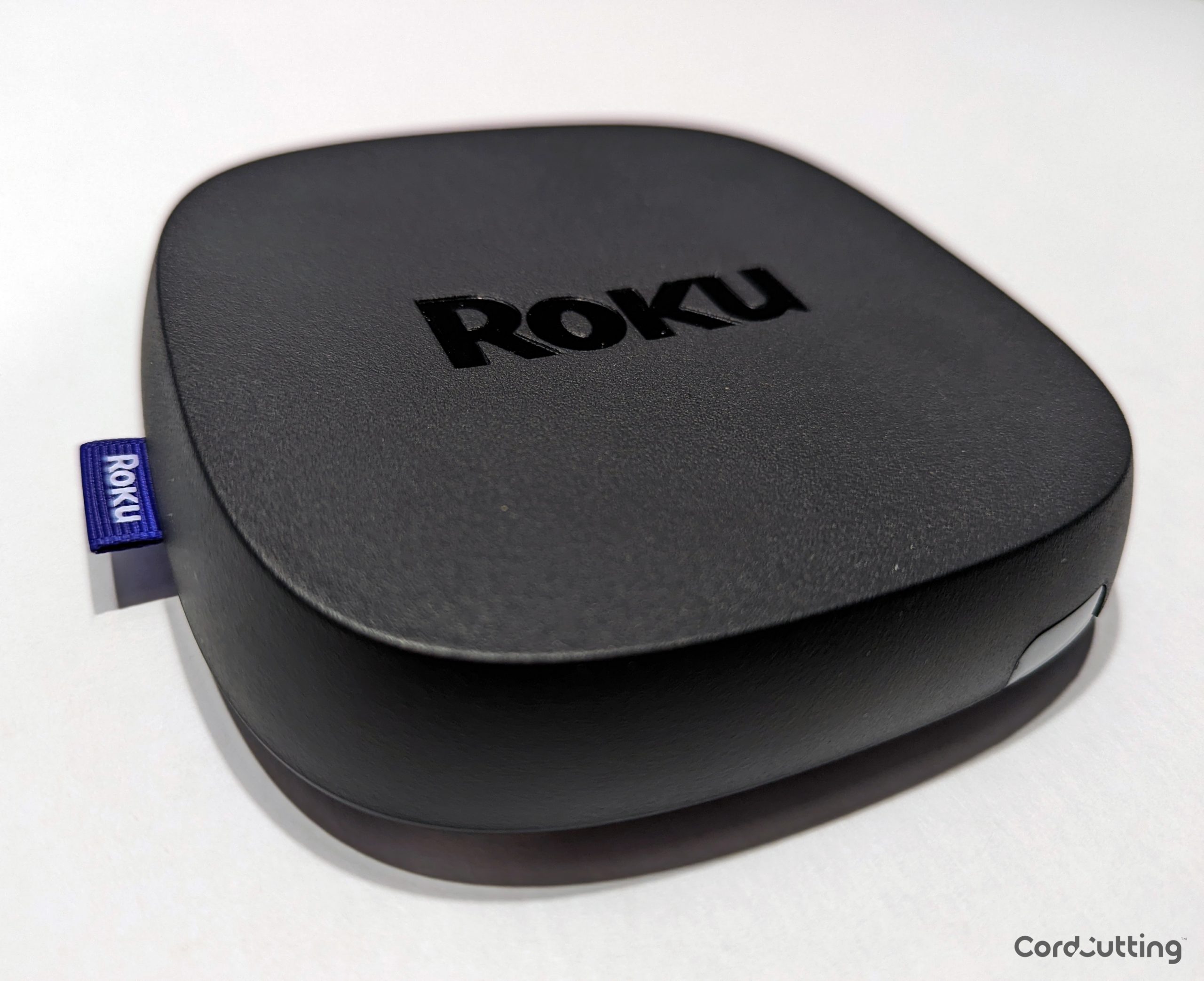 Sleek, simple, dare we say … sophisticated? The Roku Ultra is a powerful, yet unassuming device that you can pick up with one hand and tuck into any available crevice in your entertainment center (or slap it on top of the TV, really, this thing can fit anywhere).
Right out of the box, the Roku Ultra comes with everything you need (and maybe a bit more), including the streaming player, the Roku Voice Remote Pro, headphones for private listening, a power adapter, a USB charging cable for recharging your remote, and a premium high-speed HDMI cable. We liked that Roku throws in all the bits and pieces (unlike other streaming devices), as it removes all the guesswork you have to do during setup.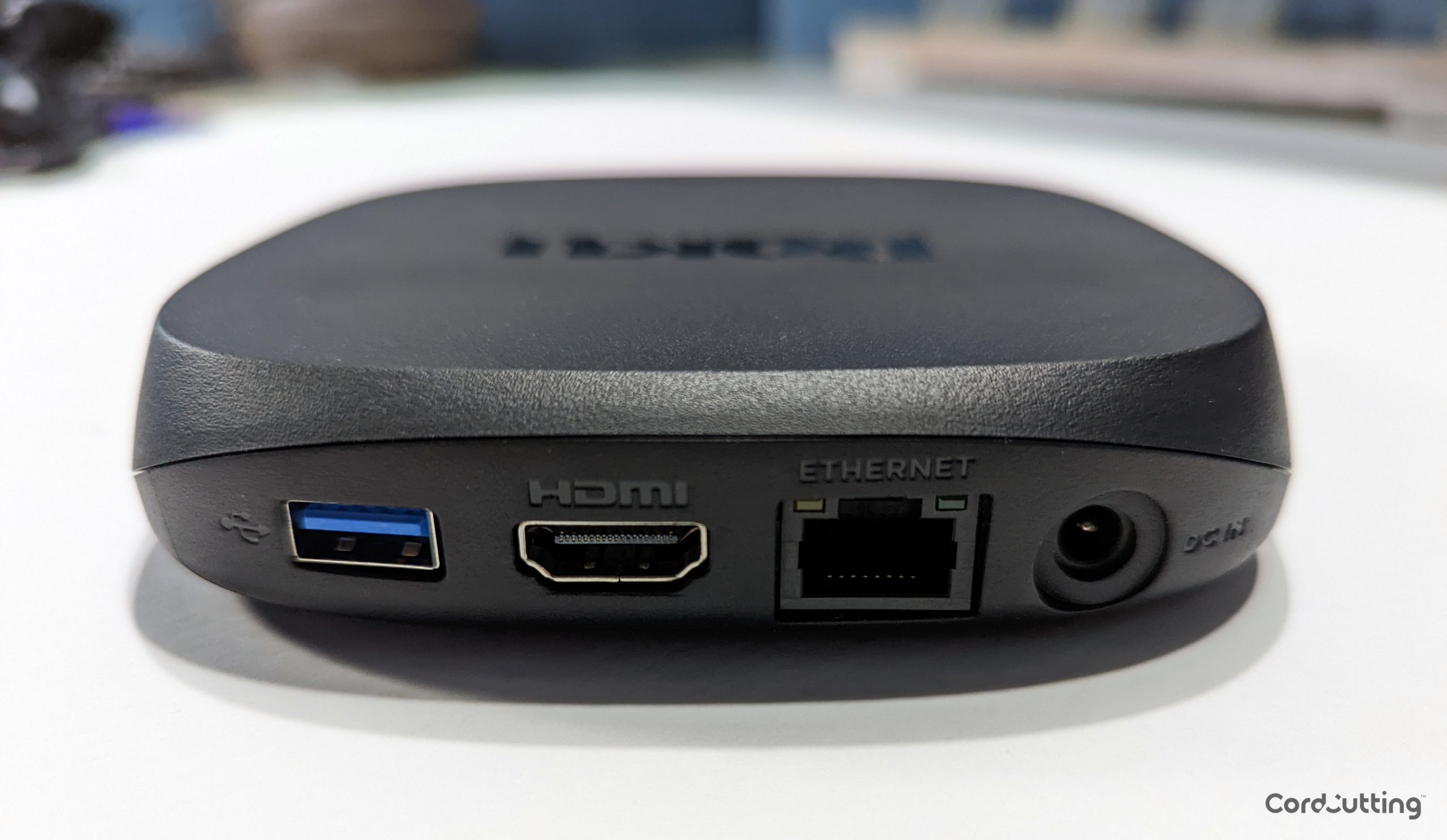 Okay, so we aren't saying hooking up streaming devices is exactly rocket science, but we found setting up the Roku Ultra to be easier than pouring your morning cup of coffee (well, unless you have one of those fancy espresso machines).
All we had to do was connect the HDMI cord to the device and TV and plug the Roku Ultra into the power outlet using the provided power adapter. Bada bing, bada boom! Just like that, with the Roku Ultra, you're in business and ready to start streaming (after pairing your remote, creating your account, and picking your apps, that is).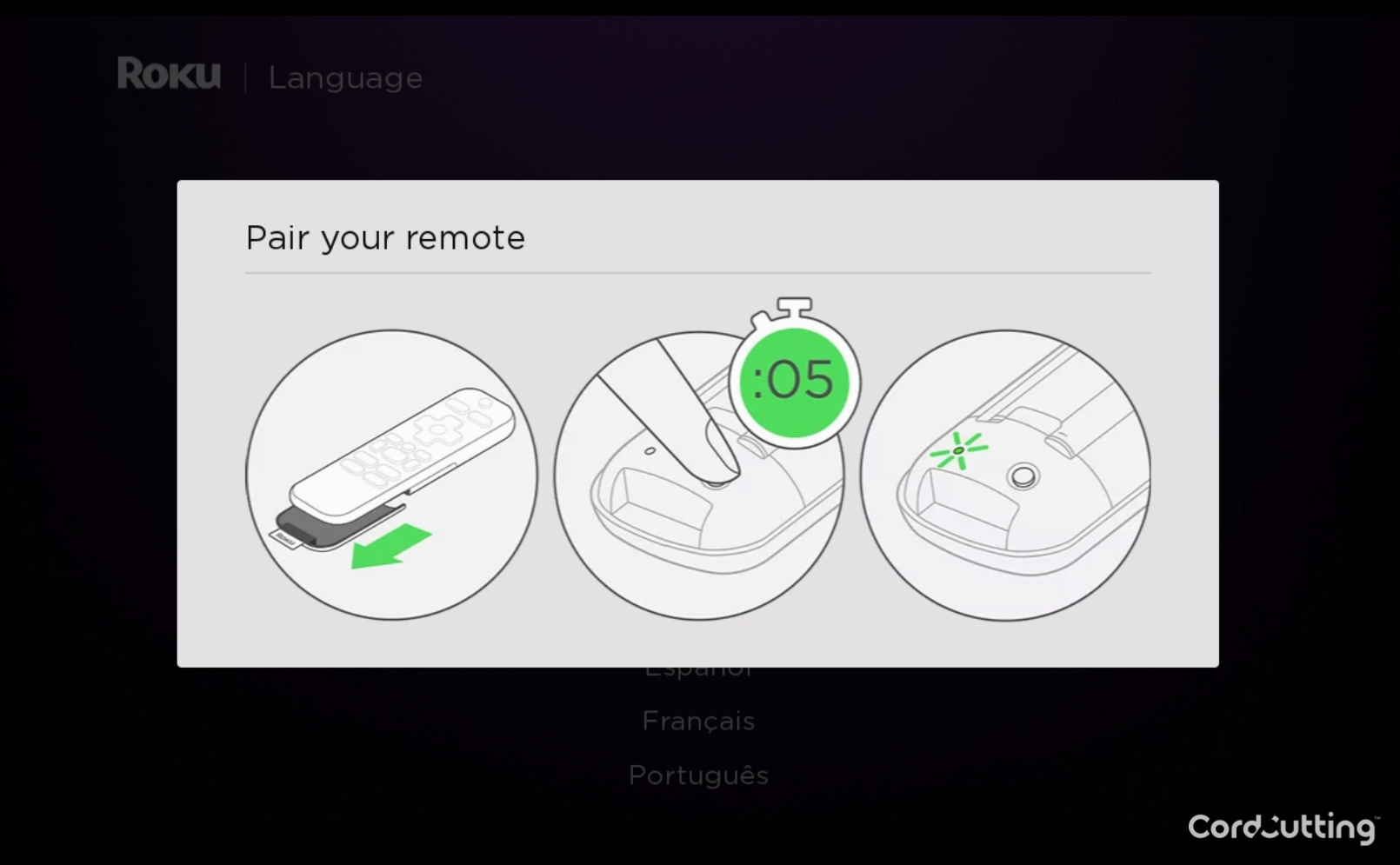 One of our favorite features of the Roku Ultra was our ability to connect the device via Ethernet cable. Streaming sticks and smart TVs are notorious for weak Wi-Fi connections. The Roku Ultra gives you the power to connect directly to your modem or router. Do you know your old nemesis, buffering? Yeah, that's the last you'll be seeing of him when you get the Roku Ultra.
Our Experience With the Roku Ultra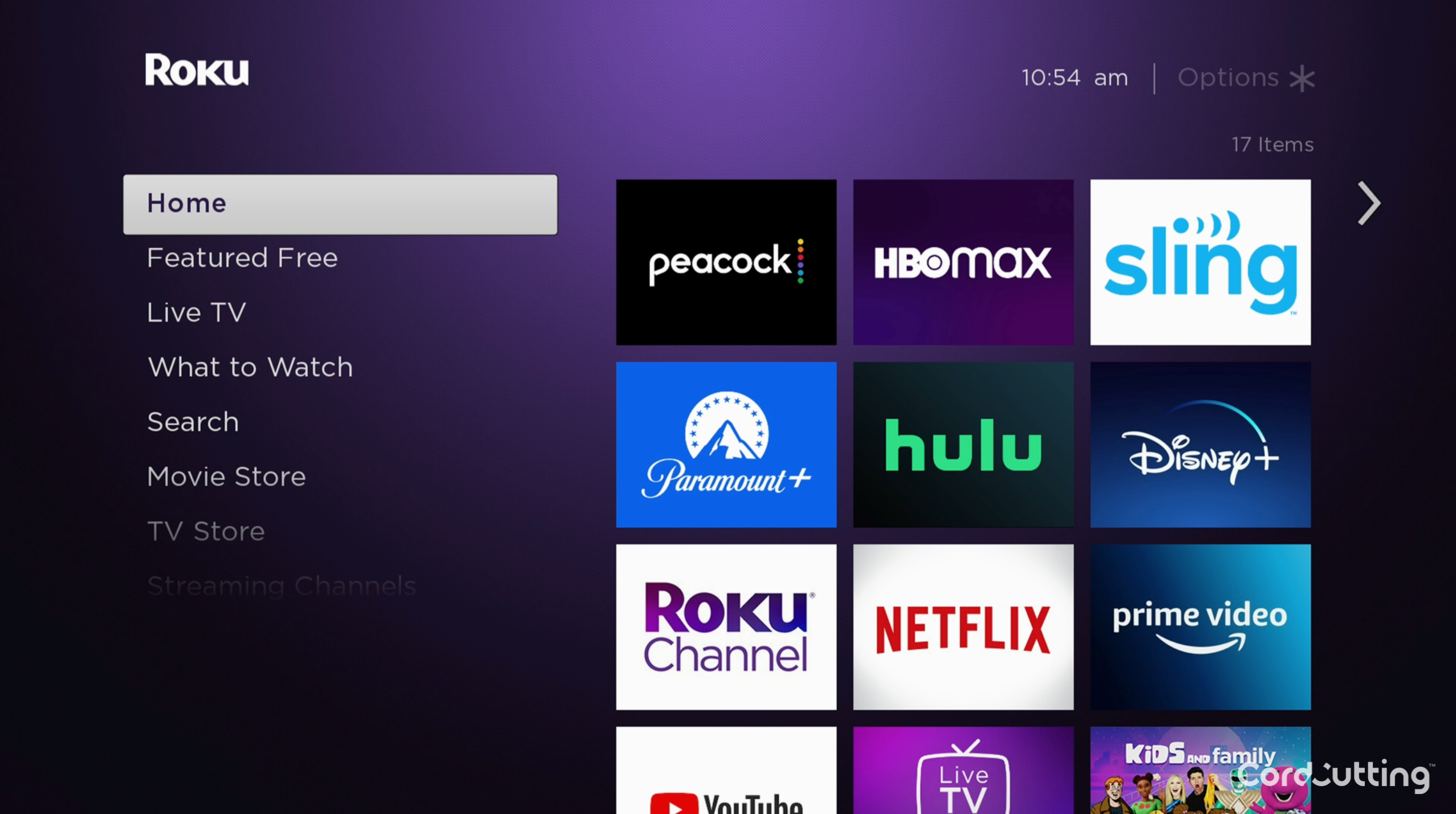 By the time we got to the home screen for the Roku Ultra, Roku had already positioned our seats in the upright position for streaming takeoff. That's because during the Roku profile process, you pick all the apps, trials, and services you want on your Roku Ultra. When you reach the home screen (ta-da!), it's all already there!
When it comes to the apps themselves, the sky's the limit when it comes to the Roku Ultra. Whether you want to watch your favorite Star Wars series on Disney Plus, or you're interested in watching live sports on DIRECTV STREAM, the Roku Ultra empowers you to pick and customize the apps and the device as you please. Heck, you can even change the theme if the sleek purple Roku backgrounds aren't exactly your flavor.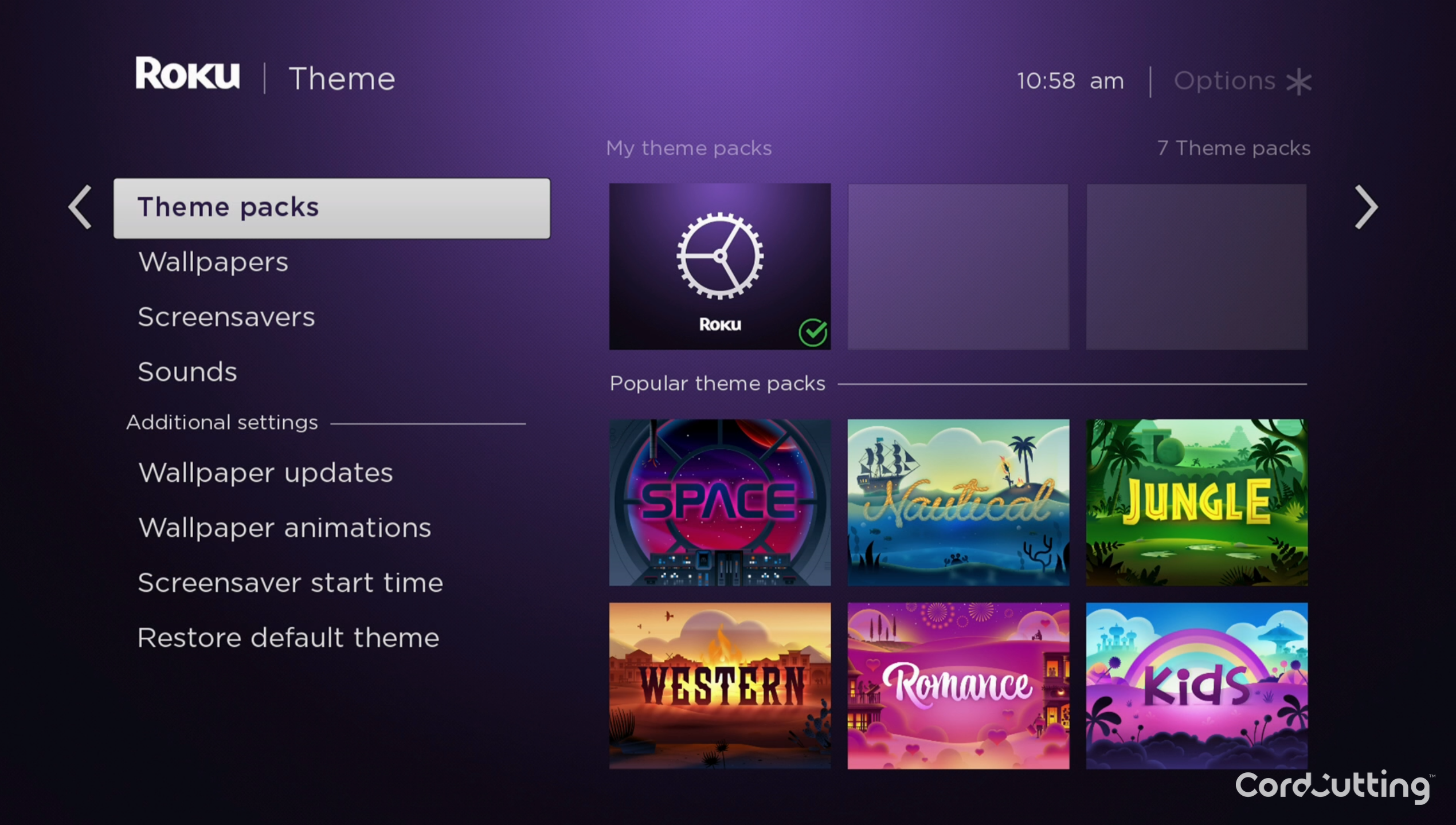 Navigating the Roku Ultra app selection was easy and intuitive. Not only was everything laid out in specific categories, such as Featured Free, Live TV, and What to Watch, but the powerful processor of the Roku Ultra allowed us to slide between menu items and apps without any lagging moments. We found that this feature of the Roku Ultra was one of its best, as other underpowered streaming solutions usually exhibit jittery and erratic menu switches.
One aspect we felt really distinguished the Roku Ultra from other devices in the lineup, such as the Roku Express 4K Plus or the Roku Streaming Stick 4K, was the inclusion of the Roku Voice Remote Pro. While a remote is something many people often overlook, this remote really took streaming to the next level.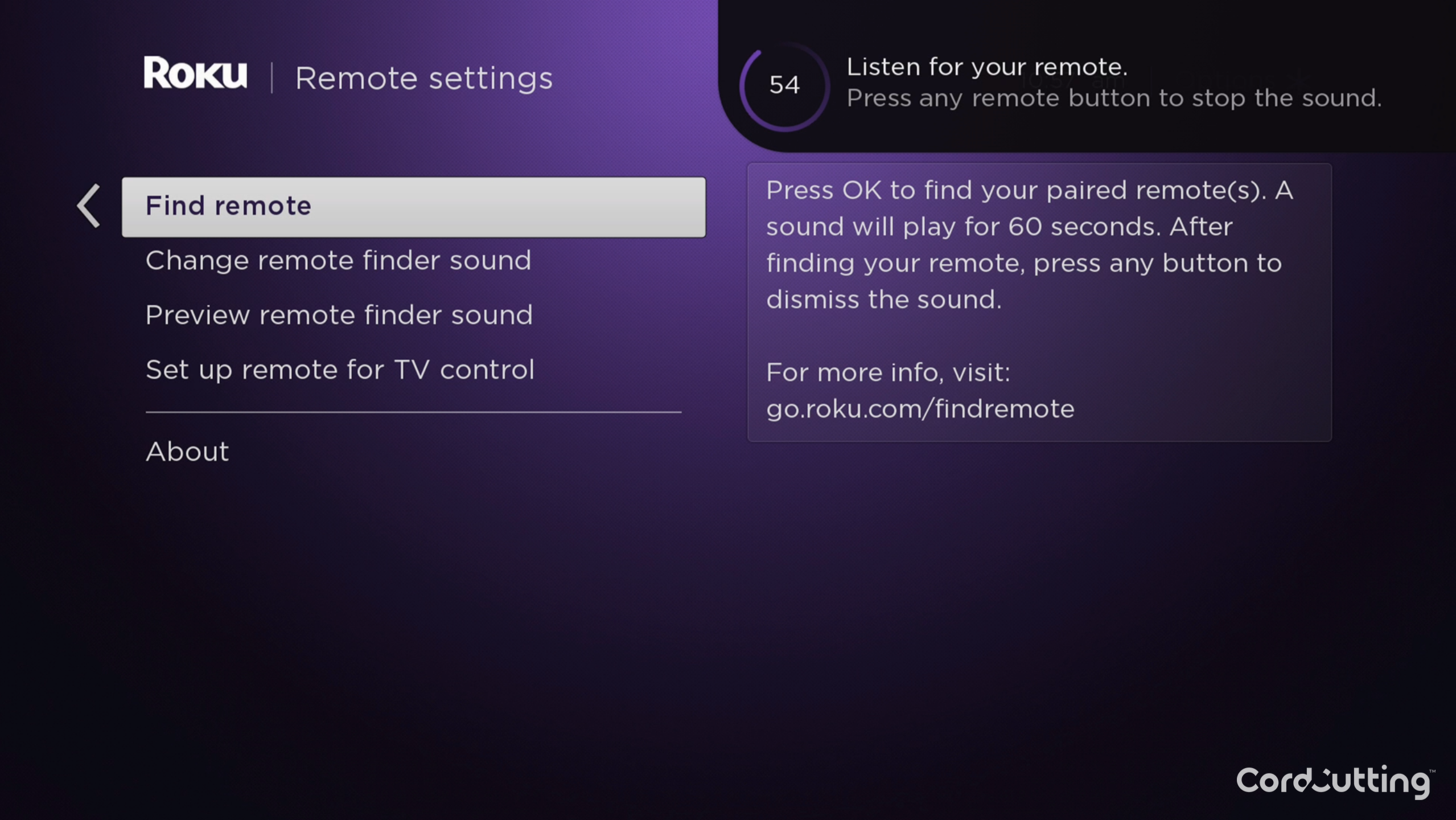 Not only could we charge the Roku Voice Remote Pro via USB, we could also listen to shows and music through the Roku Ultra through the pair of provided headphones we attached to the remote. That means, no matter how loud your dog is barking at the squirrel outside or your kids are fighting over the last chicken nugget from snack time, you and bliss are only two earphones away.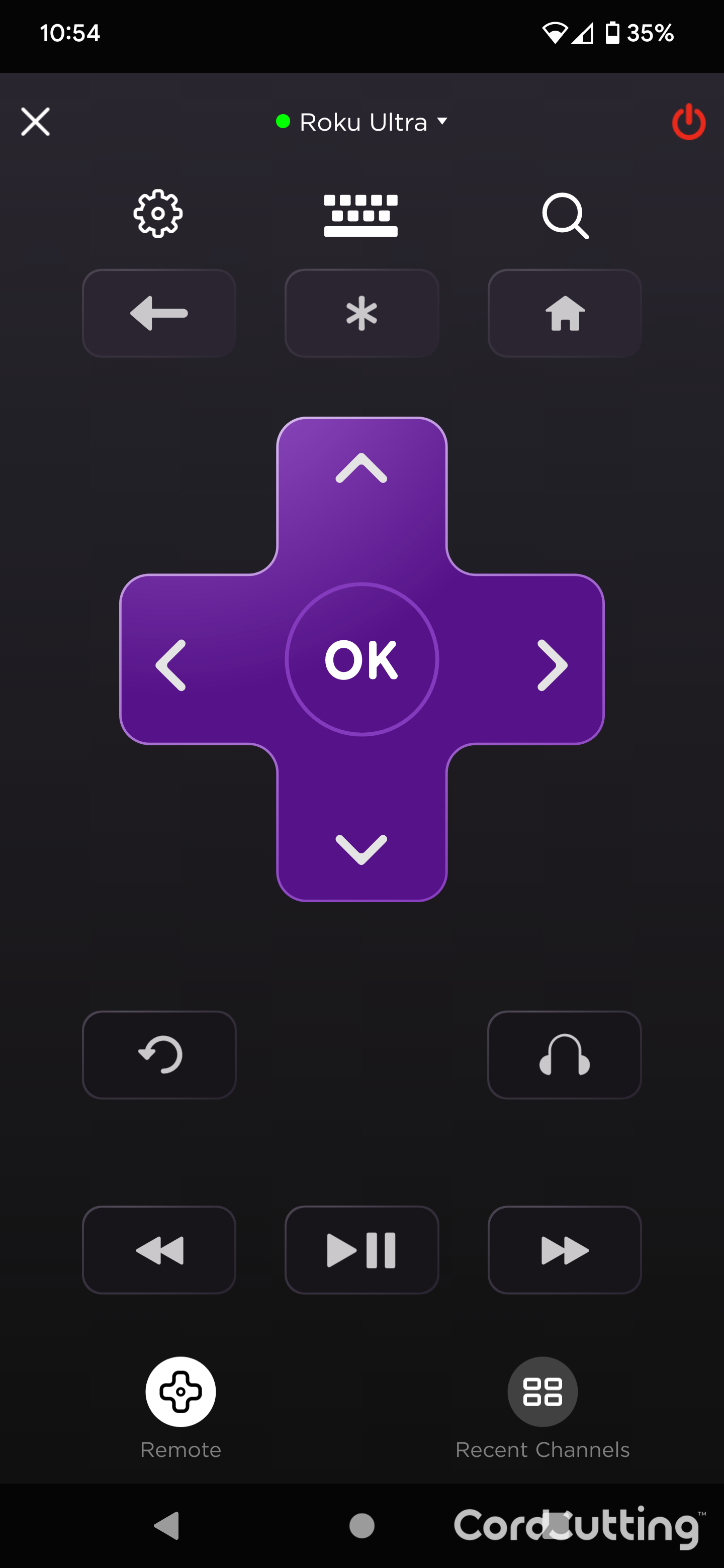 As a side note, we are notorious for losing things like remotes in the sea of streaming devices we test regularly (we know, we know, we're irresponsible with shiny things). With the Roku Ultra and Roku Voice Remote Pro, we were able to download the Roku Official Remote Control App when we misplaced the remote. We were able to find it using a sonar sound that comes out of the remote's speaker. (That's the last time I take the remote to the bathroom with me, I promise.)
Roku Ultra Streaming Quality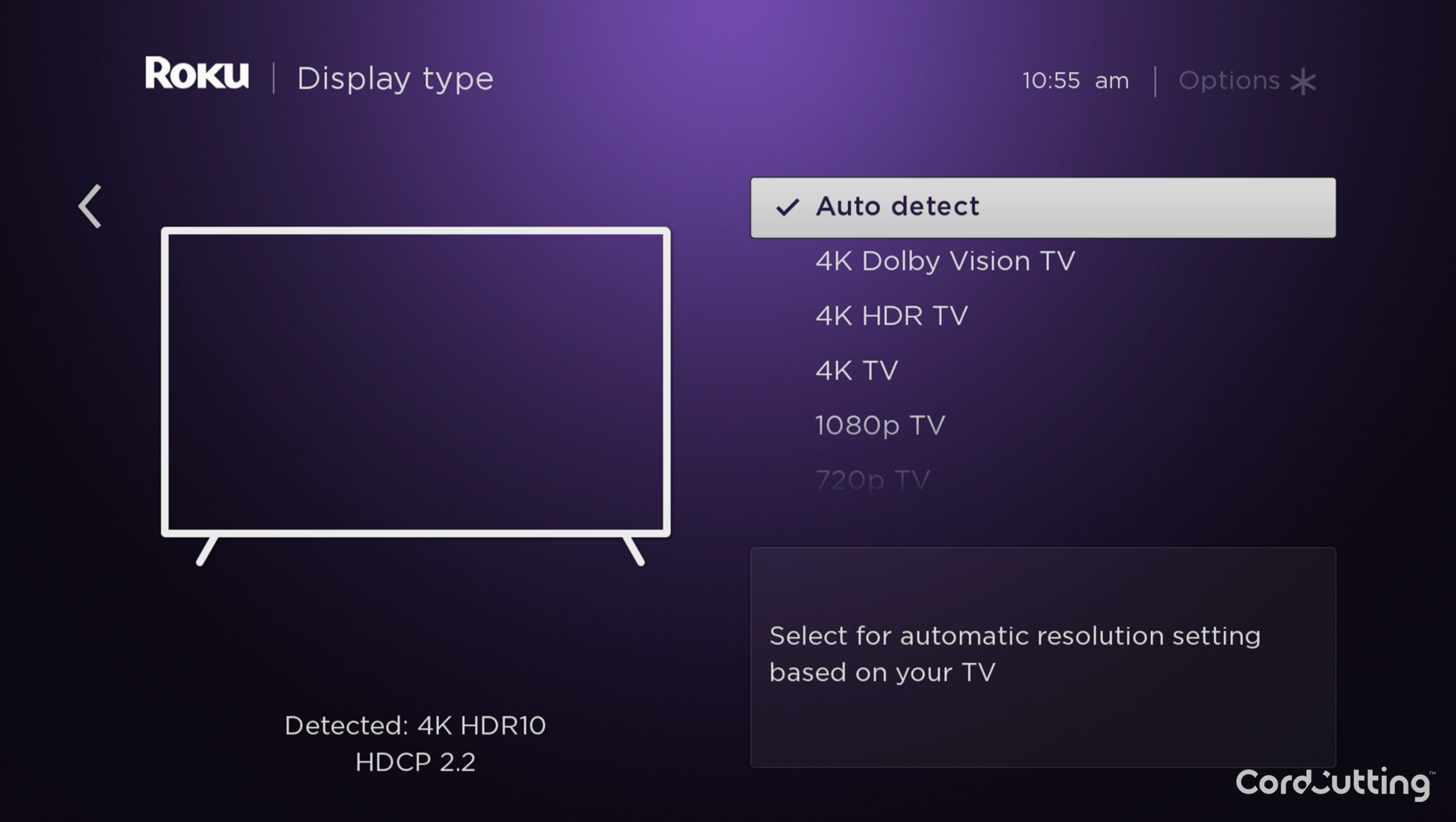 Okay, enough about menus, remotes, and settings! What about streaming? We tested the Roku Ultra's TV compatibility, and it lived up to the maximum 4K 60 fps resolution with Dolby Vision advertised by the company. It also worked well at other resolutions, including 2160p at 60 fps, 1080p, and 720p. No matter what TV you have at home, the Roku Ultra will get the most out of it with the included high-speed HDMI cable.
Remember that Ethernet port from earlier? Well, this capability of the Roku Ultra is where it really shined. We plugged the device into our AT&T fiber internet modem directly using an Ethernet cord, and we didn't experience a second of buffering or unstable connection warnings. From watching live TV through Sling TV to binge-watching all the episodes of "Harley Quinn" on HBO Max, the Roku Ultra with an Ethernet connection was a match made in streaming heaven.
Roku Ultra Value
You might be saying to yourself, "Yeah, all those features are fine and dandy, but do I really need to buy the Roku Ultra when I already have a streaming device?" Well, that's a pretty good question you asked there. (Plus, are you psychic? Because we were thinking the same thing … .)
At $99.99, the Roku Ultra isn't exactly a cheap purchase for a streaming device, especially compared to the Amazon Fire TV Stick or other Roku Streaming Sticks that are all under $50 apiece. However, what does the Roku Ultra offer that they don't? Power.
While it may be simple to say, streaming sticks are just that — slimmed-down versions of what a streaming player should offer. Many of them can't connect through Ethernet like the Roku Ultra. Most come with a skinny internal processor that will overheat and struggle under the weight of a 24-hour bingeathon of "The Sopranos" for the third weekend in a row. These are things to consider when comparing a streaming player like the Roku Ultra versus a budget-conscious streaming device like one of these stick solutions.
The Verdict: Is Roku Ultra Worth It?
At the end of the day, the Roku Ultra is one of the best streaming device solutions on the market today. It offers one of the most powerful devices on an easy-to-use platform with integrated functionalities, such as the ability to connect to the internet over Ethernet and control the device using smart assistant features.
That said, if you already have a previous generation of the Roku Ultra or a similar streaming player of this capacity, this new generation may not be a major improvement for you. On the other hand, if you don't have a streaming player already, or you're using a streaming stick that just isn't cutting it, we definitely recommend checking out the Roku Ultra for your home streaming entertainment.