We spend a lot of time here at Cordcutting.com helping you get your content up on your "big screen." But size isn't everything in entertainment, and there's actually a lot to be said for smaller televisions. Today's modern small TVs offer unparalleled picture quality and can double as monitors for cord cutters that spend a lot of time on their computers. The small footprint of a thin modern HDTV allows us to put TVs anywhere we might need them, without having to clear off a whole shelf or create an eyesore. With an affordable small television and a low-cost streaming device like a Chromecast, you can make your kitchen, bedroom, exercise area, or study more cord cutter-friendly.
If the advantages of a smaller TV sound good to you, then check out our list below. We've put together this ultimate guide by combing the Internet for the most reliable best-of lists and compiling them here. This list represents an aggregate view of some of the most reliable sources on the web, including CNET, the Wirecutter, Amazon customer reviews, and more. As always, we'll include links to purchase these devices and details on their specs.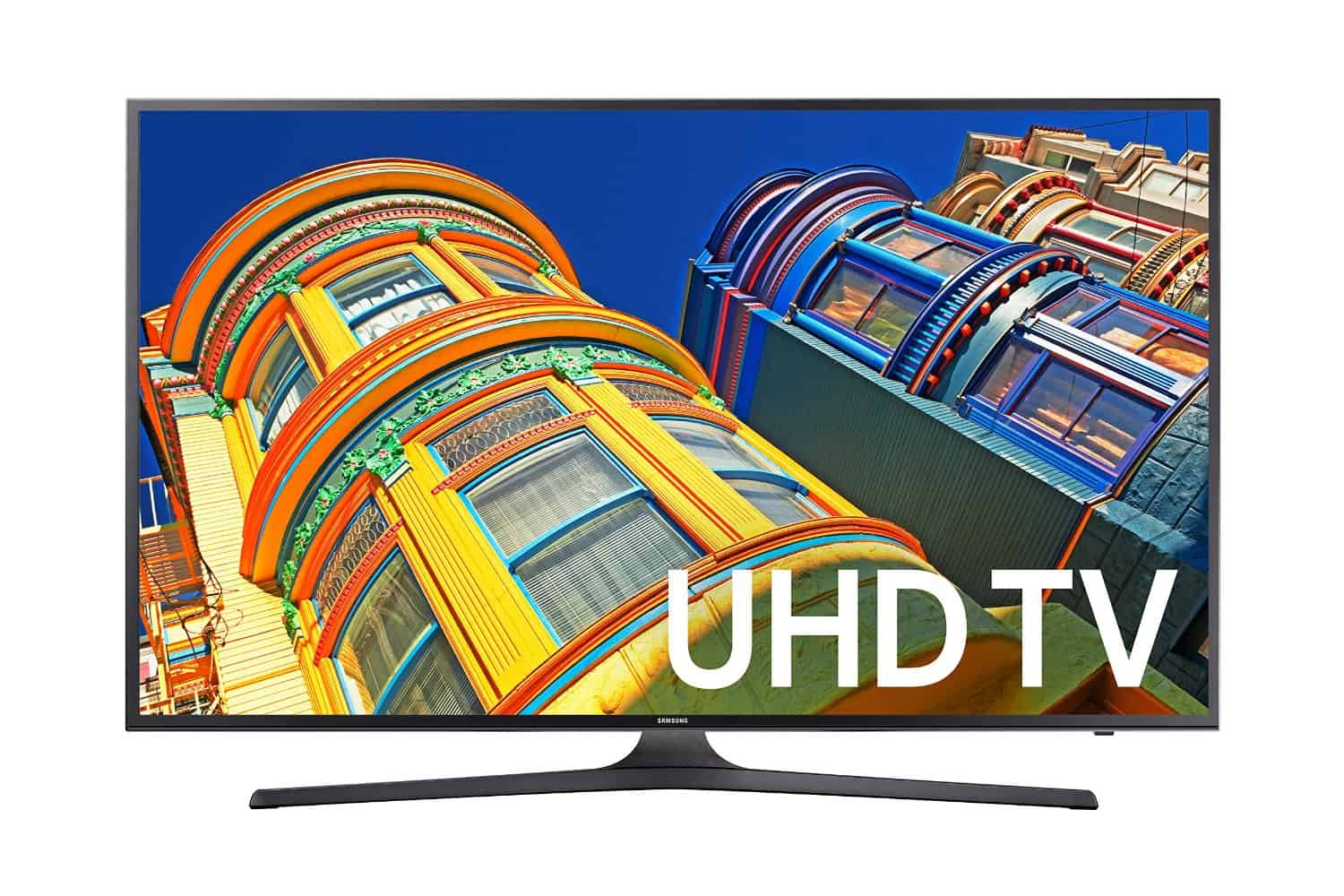 Price: $494.90
Specs: 40″, 4K, 60 Hz refresh rate, 3 HDMI inputs, 2 USB ports
An very popular pick on Amazon, the Samsung UN40KU6300 is the smallest 4K TV we've seen, and it's a great way to get 4K resolution on a budget. Those are both relative measures, of course – this is bigger and pricier than most other TVs on our list – but it's still very much worth a look. Amazon reviewers have given it 4.3 stars out of five in more than 1,200 reviews.
Price: $169.99
Specs: 32", 720p, 60Hz native refresh rate, Roku platform, 3 HDMI inputs, 1 USB port
Reviews and Customer Feedback
The Wirecutter considers the TCL 32S3800 to be the cream of the crop among smart TVs, and see no reason to disagree. This is one of the smart TVs that TCL made in partnership with Roku, meaning that the user interface will look very familiar to Roku users. We're huge fans of Roku's platform, which is much more user-friendly than that of the typical smart TV. While we normally don't think much of smart TVs (since more user-friendly add-on devices are so affordable), we make an exception for smart TVs that use the Roku platform. Two other versions of TCL's Roku TVs made CNET's list, so it's hard to go wrong with this brand and Roku's operating system. It's also a bestseller on Amazon in its size range. On top of all that, the TCL/Roku TVs are favorites of ours here at Cordcutting.com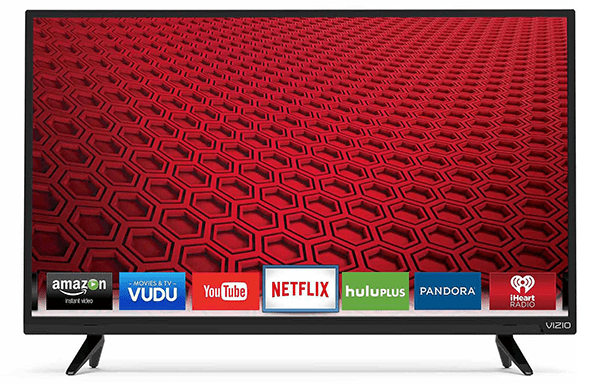 Price: $229
Specs: 32", 1080p, 120Hz effective refresh rate, smart functionality, 2 HDMI inputs, 1 USB port
Reviews and Customer Feedback
For customers looking for great picture quality on a small TV, look no further. This runner-up for the The Wirecutter's small TV crown is well worth a look. It's easy to see why, because Vizio's E series has garnered acclaim from all over the net. CNET reviewed the entire series at once and gave it an overall 8.1 – quite a high mark for a CNET review. No matter where you slot in size-wise, you're likely to be pleased with the E series. Vizio does very good work with their small TV lineup – this is the first of several Vizio products that made our list.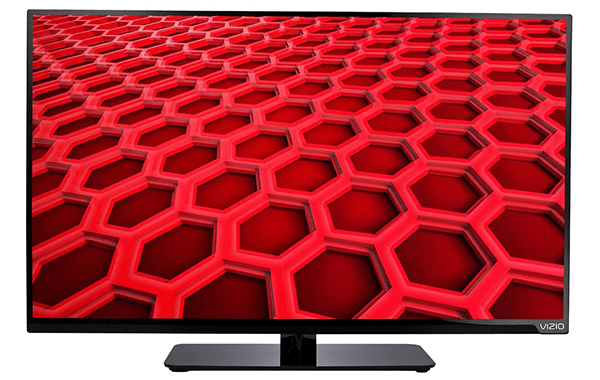 Price: $219
Specs: 32", 720p, 60Hz effective refresh rate, 2 HDMI inputs, 1 USB port
Reviews and Customer Feedback
Here at Cordcutting.com, we're generally of the opinion that there's no need to buy a smart TV. With so many low-cost streaming devices out there, there's not really any reason to commit to the shoddy user interface of most smart TVs (as we mentioned above, smart TVs that include the excellent Roku platform are the exception here). With that in mind, here's an option for those who want a solid TV and don't care about built-in smart TV functionality. Amazon users love this one and have given it 4.3 out of 5 stars. The Wirecutter considered it a great option for non-smart small TVs on their post last year, and we're inclined to say it's still a winner (and now cheaper, to boot). And since it's part of the E series, you know that CNET likes it too.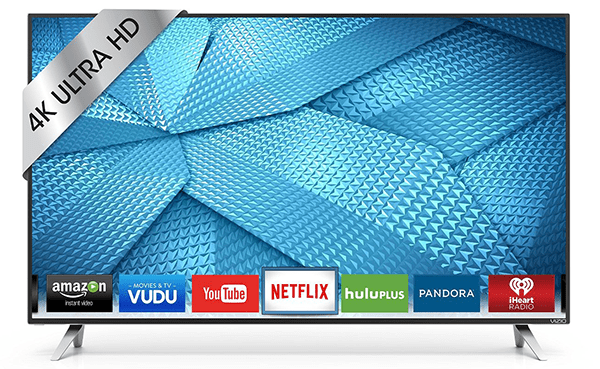 Price: $498
Specs: 43", 4K UHD, 120Hz effective refresh rate, 5 HDMI inputs, 1 USB port
Reviews and Customer Feedback
A slightly larger TV, this is the only model on our list that's 4K capable. While there's not yet a ton of 4K ultra-HD content around, it's clearly the wave of the future. The best small 4K UHD TV (small is a bit relative here – this is about as small as 4K TVs get, but it's still a little bigger than the 32″ screens you might be looking for) is the Vizio M43-C1. It's part of Vizio's M series, which CNET raved about in their review and later included in their list of best 33-43" televisions. The M series also made CNET's more general list of top TVs. Amazon reviewers are on board too, with more than half of users giving the Vizio M43-C1 a perfect 5-star rating.
Please like us on Facebook to keep up to date on what's new in the world of cord cutting: