Cord-cutters spend a lot of time talking about streaming devices. Some of our favorites attach to televisions, turning "dumb" TVs into "smart" ones with the power of a platform like Roku, Android TV, or Amazon Fire TV. These days, though, it seems as if just about every TV is a smart TV. Which begs the question: What is the point of a "streaming stick" or "streaming box" in a world where smart TVs are the norm?
Not so long ago, the answer was easy. Smart TV platforms were useful, but they lagged far behind Roku and Fire TV devices in user-friendliness. But times have changed, and modern smart TVs are better than ever — plus, Roku and Fire TV have their own smart TV lines!
So what's the better choice? Should you get a smart TV or a streaming stick? Here's what you need to know about smart TVs.
Smart TVs vs. Streaming Sticks: Bad News and Good News
The smart TV vs. streaming stick debate has never been trickier. That's the bad news, but the good news is why the decision is tougher than ever: Both choices are great! These days, it's very hard to go wrong with either a smart TV or a streaming stick.
Smart TVs have at least one clear advantage: Since the streaming platform comes right on board the TV, there's no need to worry about your "Input" button (or "TV/VCR" button, as it was known back in the day). With a streaming stick, you'll be running your smart device through one of your TV's inputs. That's pretty simple stuff, but it can be a source of confusion to some less tech-savvy users, so keep it in mind if you're shopping for an older relative.
Streaming sticks and boxes have the advantage of flexibility and portability. If you love Roku's platform but hate the specs on Roku's smart TV line, that's no problem — you can buy any TV you want (even a competing smart TV) and effectively turn it into a Roku TV by plugging a Roku Ultra streaming device into it.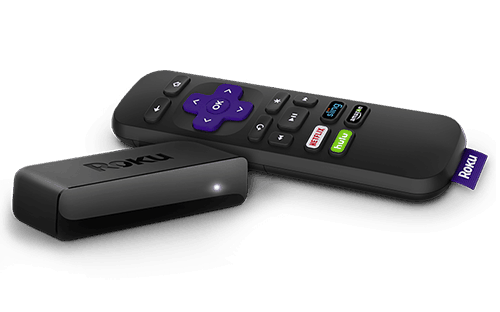 What's Better About Smart TVs
Plug and Play
In our streaming stick comparison article, we often asked how simple the devices were to set up. Most of them were pretty easy, but
you can't beat the convenience of a smart TV. With a smart TV, the streaming capabilities are ready to go right out of the box. There's nothing extra to plug in, which means nothing can accidentally become disconnected.
Save Your Ports
Chromecast, Amazon Fire TV Stick, and the rest of the gang plug into your television's HDMI port — one of your TV's limited number of inputs. When your streaming capabilities are built-in, that frees up one of your HDMI jacks for everything else you want to plug in, like DVD players, video game systems, and more.
It Just Works
You won't have to do much troubleshooting with your smart TV. Its uses may be more limited than those of the external options, but what it does do, it does simply and well. Again, this makes the Smart TV a simple and foolproof option for those who don't want to wrangle with extra devices, no matter how simple those devices try to be. The downside? If your streaming platform stops working well, you may need a whole new TV, rather than just a new streaming device!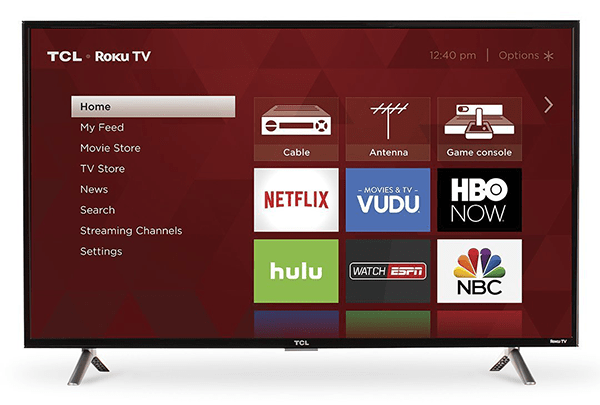 What's Worse About Smart TVs
All or Nothing
If your streaming platform is built into your smart TV, you're more or less stuck with it — and if things stop working well, you may find yourself in the market for a whole new TV, rather than just a new streaming stick.
You Can't Take It With You
When you use a small device like a Chromecast or an Amazon Fire TV Stick, carrying it around is easy. That means that you have the ability to bring your streaming stick over to a friend's house or toss it in your bag when you're heading on vacation. When your streaming device is a 60-inch flatscreen, that just isn't an option.
You Get What They Give You
While all of the streaming options support the major providers like Hulu and Netflix, some more specific content providers might not work on one device or another. The lower price of streaming sticks leads some users to buy more than one and swap them in and out as necessary, using whichever device is best for the service they want at that moment. Of course, nothing is stopping you from using both a streaming stick and a smart TV — but is that really cost-effective?
Our Conclusions
If you're willing to do a bit of simple set-up, we think you'll get more out of your Chromecast or Roku. The external devices can simply do more, and they cost less to boot. However, if you're looking for a foolproof solution and don't mind paying a markup for simplicity, you can't beat a smart TV. And if you're buying for a non-techy friend who just wants to use one remote for everything, smart TVs are the way to go — we recommend Roku's simple interface for folks like this.