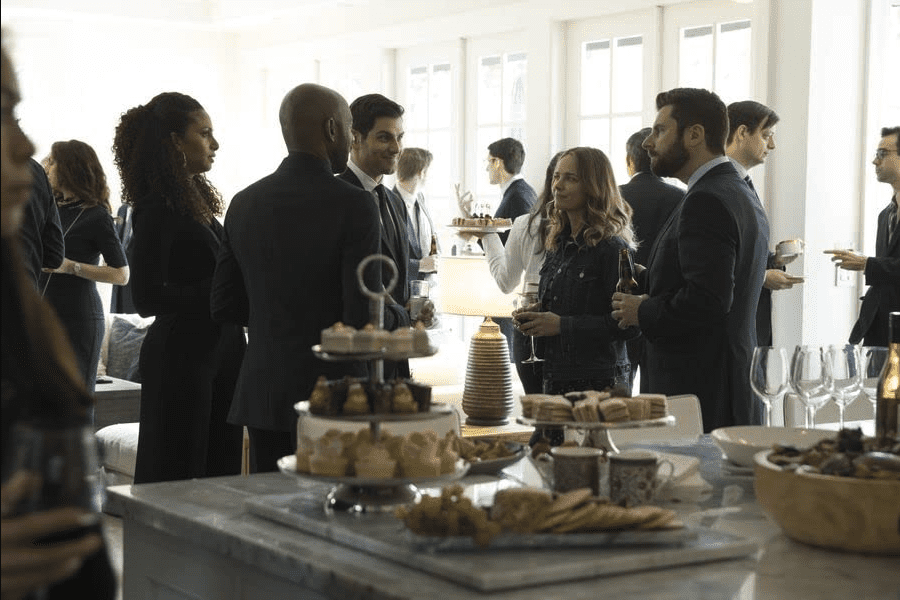 Although we're sad this is the end, we're excited for Season Five of "A Million Little Things" to premiere. Season Four ended on May 18, 2022, and it's been a long six months without our friends. For the last time, Season Five returns to Hulu on Feb. 8.
The final season of the ABC show stars David Giuntoli, Romany Malco, Allison Miller, Christina Moses, Grace Park, Jomes Roday Rodrigues, Stephanie Szostak, Tristan Byon, Lizzy Greene, and Chance Hurstfield. Season Five episodes will be released weekly on Wednesdays.
"A Million Little Things" portrays the ups and downs of a tight-knit group of friends. They all feel stuck in their own ways, but when the one who brought them together in the first place dies unexpectedly, they must lean on each other to get through their sorrow and start living. "A Million Little Things" is an intricately woven tale that's so real and visceral that you'll need a tissue box nearby.
**S1-S4 spoilers ahead!**
Key Episodes
S1, E1: "Pilot"
S1, E5: "The Game of Your Life"
S1, E9: "Perspective"
S1, E17: "Goodbye"
The men meet under obscure circumstances, getting stuck in an elevator together. Instead of sitting in silence, Jon (Ron Livingston) gets to know each of them, finding out they're all Bruins fans. With considerable charisma, Jon convinces everyone to buy season tickets, and thus, the basis of their friendship is born.
Everyone is stunned when Jon takes his own life, questioning how they couldn't have seen it. The group rallies around Jon's widow, Delilah (Stephanie Szostak), to help her with the memorial and take care of their two kids, Sophie (Lizzy Greene) and Danny (Chance Hurstfield). His death causes a ripple effect, making them take stock of their lives.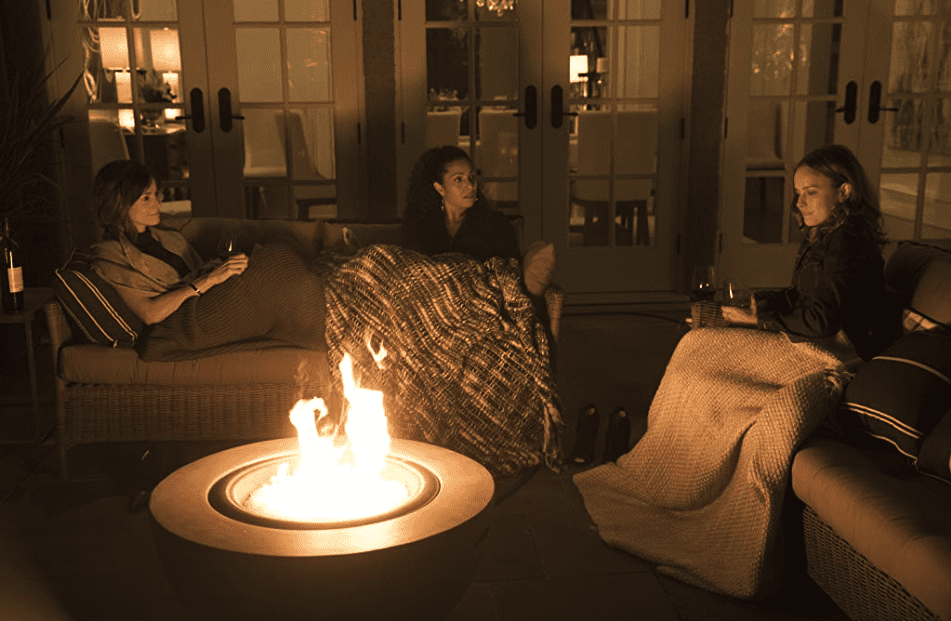 Gary (James Roday Rodriguez) is afraid of commitment and uses his breast cancer survivor support group to pick women — yes, he fought and beat breast cancer. Then he meets Maggie (Allison Miller), who is new to the support group. She instantly fits into the friend group, although her first introduction is at a memorial.
Although Maggie and Gary have a real connection, they have an off-and-on-again relationship after she finds out her breast cancer has come back. At first, she doesn't want to go through chemotherapy again, and Gary can't come to terms with this decision. However, she seems to have changed her mind as he later finds out that she's secretly been going through treatment.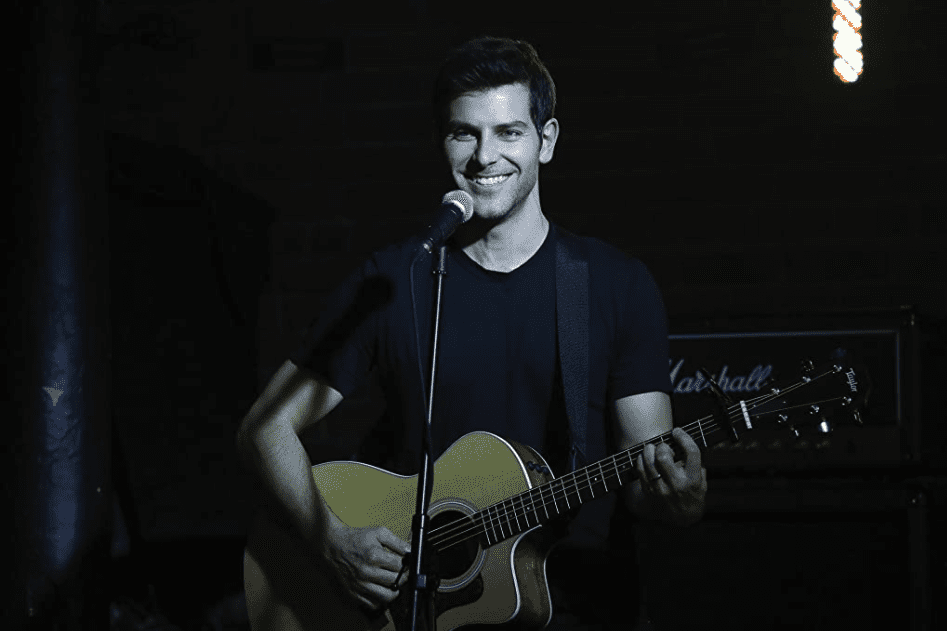 It doesn't take long for all the affairs to surface and cause irreparable damage. Eddie (David Giuntoli) and Delilah have been sleeping together, which is in fact what they were doing when Jon killed himself. Eddie winds up on Gary's couch when his wife Katherine (Grace Park) finds out. Although the two are headed for divorce, they must find a way to co-parent their son Theo (Tristan Byon). As if that wasn't enough drama, Delilah finds out she's pregnant.
Last but not least, Rome (Romany Malco) has been battling severe depression. When he took that initial phone call and found out Jon had died, Rome had had a mouthful of pills, ready to take his life, but the call had stopped him. Rome's wife Regina (Christina Moses) finds out weeks later when she finds his goodbye letter. The two work together to build a better and happier life.
Key Episodes
S2, E1: "Coming Home"
S2, E7: "Ten Years"
S2, E9: "Time Stands Still"
S2, E19: "'Til Death Do Us Part"
Season Two starts off without holding any punches. Eddie can't live with his guilt and tells Katherine that Delilah's new baby Charlie is his daughter as well. She's upset, naturally, but eventually comes around, even offering to babysit every now and then. Sophie is angry when she finds out and acts out, even staying with Rome and Regina for a while. Danny isn't bothered by it due to his own turmoil over his first kiss with Elliot, his boyfriend, who then moves away.
Eddies mentors a young female musician who has substance abuse issues. He hopes to help her as he used to be an alcoholic during the height of his music career. Katherine quits her job at the law firm and decides to start her own firm. Delilah and Regina help by giving her the office space above their restaurant. After reconnecting, Katherine and Eddie decide to renew their vows.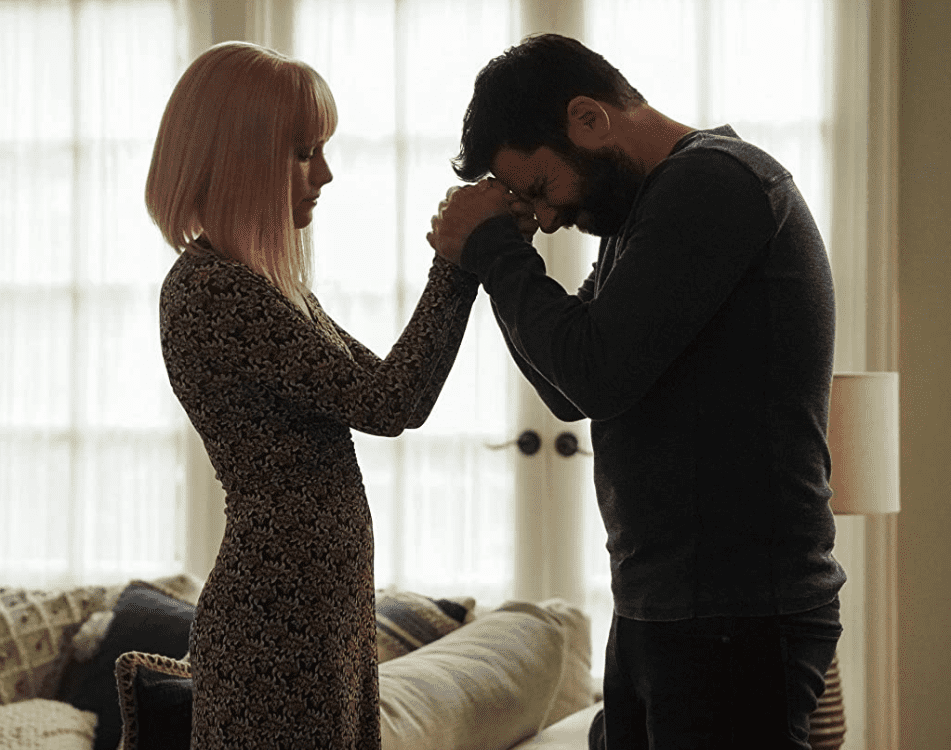 It should come as no surprise that Maggie and Gary's relationship is rocky. Now that she's free and clear of cancer, she has no idea how to be with Gary. She begins pulling away and bonding with the new guy Eric (Jason Ritter). It takes a little while for everyone to learn that Eric has a donor heart from Chad, Maggie's dead brother. The nail in the coffin of her relationship with Gary is the engagement ring she finds in the house, and she realizes that he's moving faster than she is.
After drowning his sorrows with a multitude of other women, Gary meets Darcy (Floriana Lima), a friend of Katherine and the mother of one of Theo's classmates. Of course, now that he's met someone, Maggie learns that Eric has been lying; it wasn't Eric who got her brother's heart, but his deceased fiancé. When he turns her down, she takes a fellowship in England.
Regina and Rome discuss having a child together. They decide to find a woman who is nearly due and adopt. Here's the catch: The baby's father doesn't know she's pregnant and on the run from him. While they're able to get all of that sorted out, the woman decides to keep the baby after it's born. During this time, Rome's mother dies, and he's prompted to make an autobiographical film about his mental health struggle.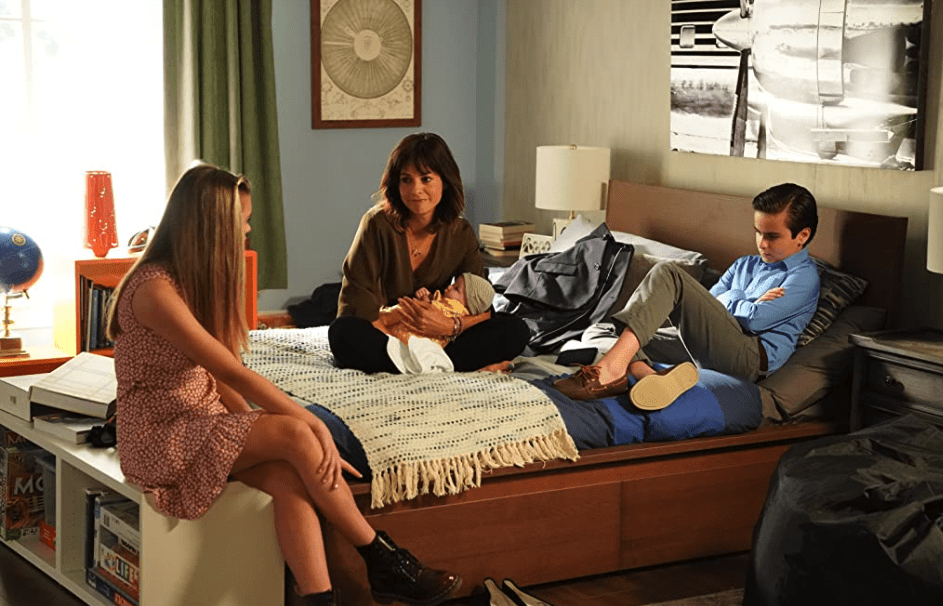 After Katherine and Eddie find their way back to each other, he deals with repressed memories that his sister's visit dredges up. Instead of giving in to his urge to drink, he tells Katherine he will see her soon for the wedding. However, we're left with the image of Eddie stepping into the road and getting hit by a car.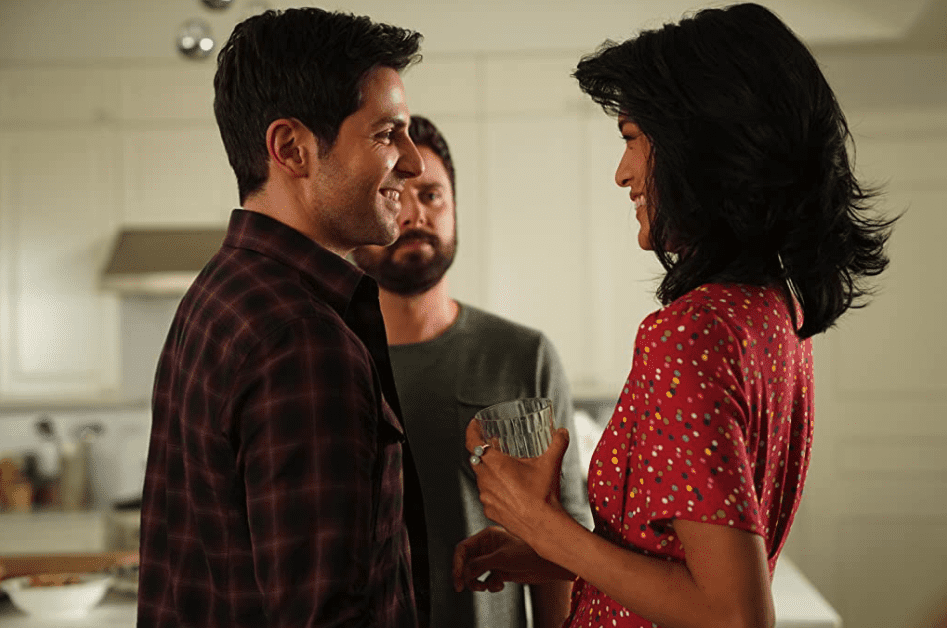 Key Episodes
S3, E1: "Hit & Run"
S3, E5: "Non-Essential"
S3, E10: "Trust Me"
S3, E18: "Justice: Part 2"
Season Three, thankfully, starts with finding out that Eddie is alive, although he's now confined to a wheelchair. Amidst all the upheaval, his rocky relationship with Katherine finally comes to an end. For a while, they fight over the custody agreement of Theo, though eventually that gets settled. Katherine tries to move on by dating Alan (Terry Chen); however, she decides she isn't ready.
After losing their potential adoption, Rome and Regina foster a teenage boy, Tyrell (Adam Swain). Rome looks forward to the challenge of fostering after losing the chance to produce his movie. Meanwhile, Regina is reeling from having to shut down her restaurant. The pandemic has made it unprofitable.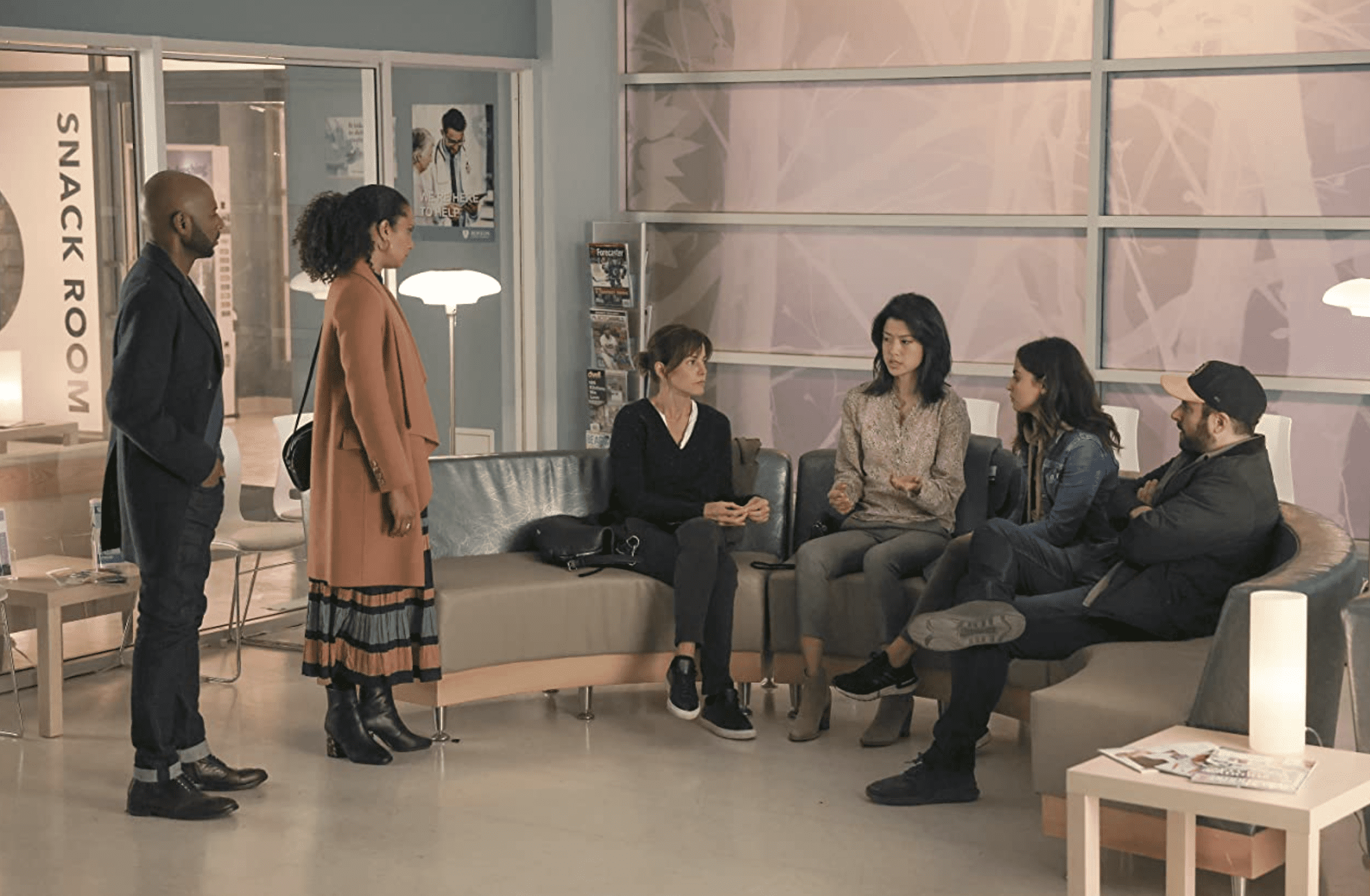 While in London, Maggie begins a fling with her roommate Jamie (Chris Geere). She's forced to return to the States when it's time for her cancer check. She receives the shocking and distressing news that she's pregnant. Riddled with strife, she decides to abort, although she really wants to carry it to term. The threat of cancer coming back during pregnancy is just too great. Jamie dashes to her side to comfort her, but Maggie ends their "friends with benefits." She then makes a career move of her own, starting a podcast to help people with their mental health.
Gary winds up caring for Delilah's kids when she jets off to France to spend time with her dad and then gets stuck when everything shuts down due to the pandemic. Both kids have had a rough year. Danny decides to come out to his friends. Sophie goes to an audition, where a predator discovers she's vulnerable after her father's death. This man offers her private lessons that end in a sexual assault. After much coaxing from Maggie, Sophie tells her story to the police, but there isn't enough evidence to do anything. Later, Gary puts a burlap sack over the man's head.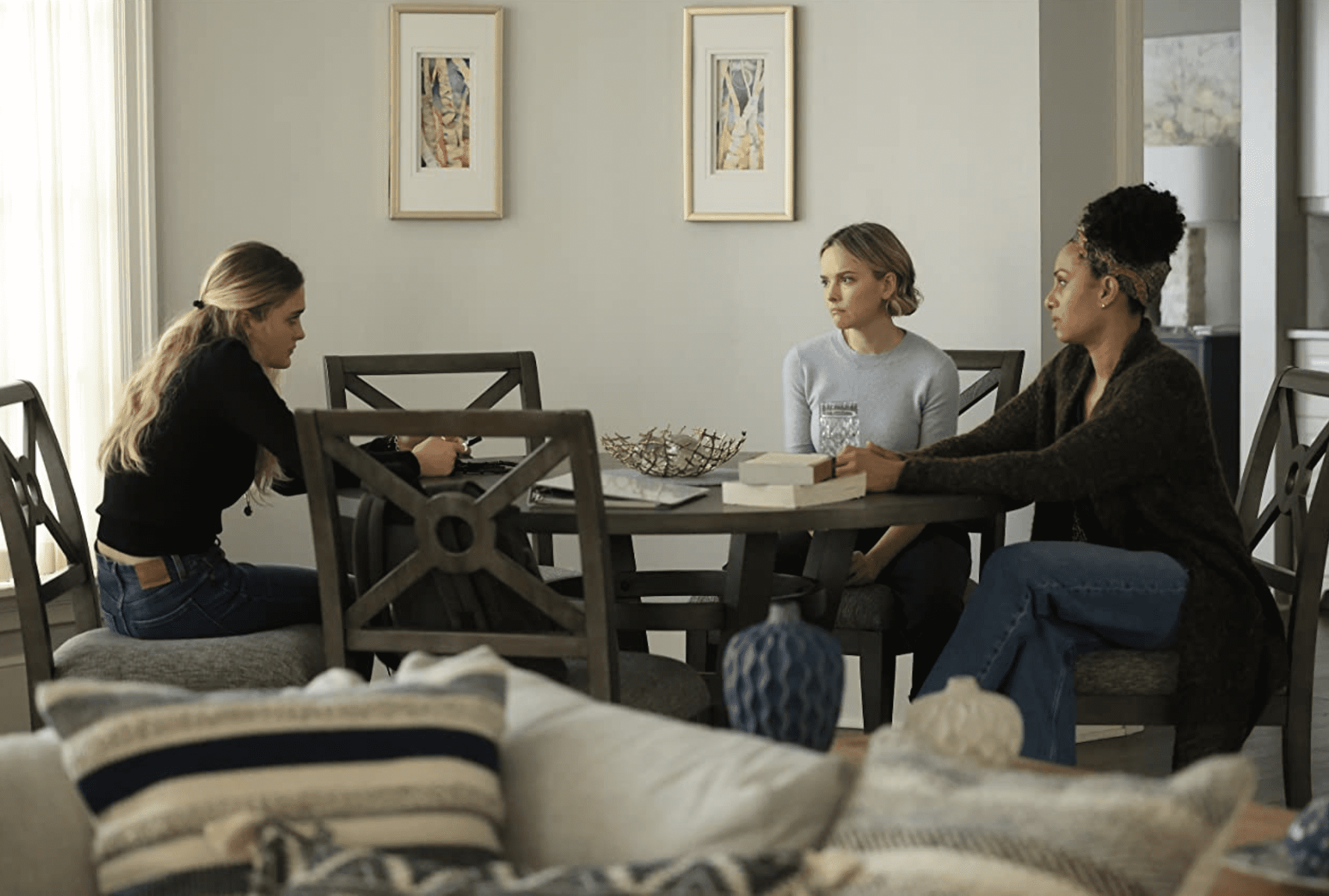 Delilah finally returns from France, only to tell Eddie that she wants to move the kids to France with her. Her home just reminds her too much of Jon. A huge fight ensues where the kids insist they don't want to move.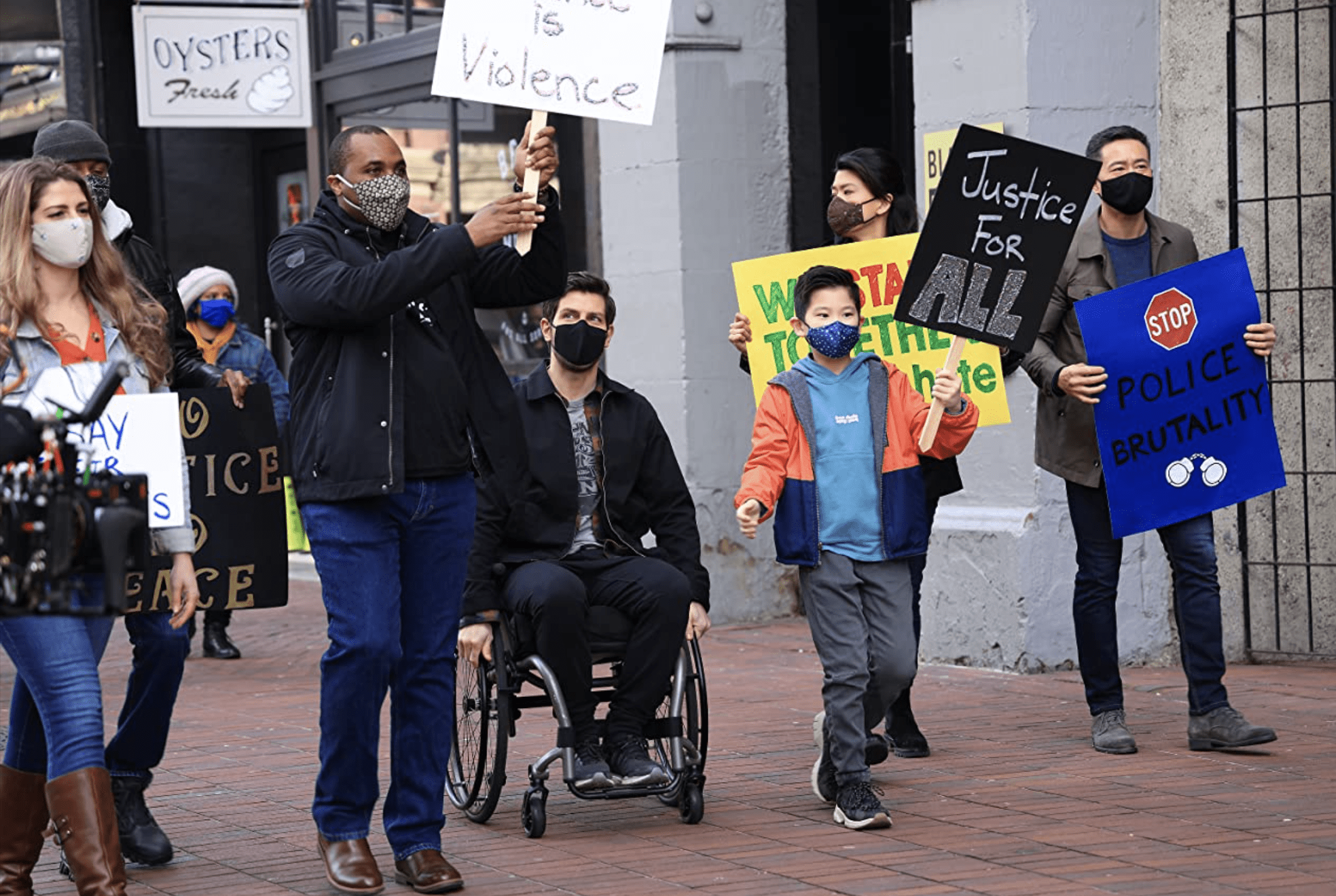 Key Episodes
S4, E1: "Family First"
S4, E10: "Surprise"
S4, E15: "Fingers Crossed"
S4, E20: "Just in Case"
Eddie receives a phone call from a woman claiming to be the one who was driving the car that hit him. This threatens his sobriety. Katherine, on the other hand, is growing into herself and learning to live life without the word "should" in her vocabulary. She also explores her sexuality and finds herself dating an old crush. Eddie seems to be moving on as well when he meets Anna (Erin Kapluk).
Maggie's podcast is taking off, and she wholeheartedly commits to her mission of helping people. This leads to new personal and professional heights and challenges, but a ghost from her past reappears, sending her into a spiral. She faces a stalker and butts heads with the radio station owners.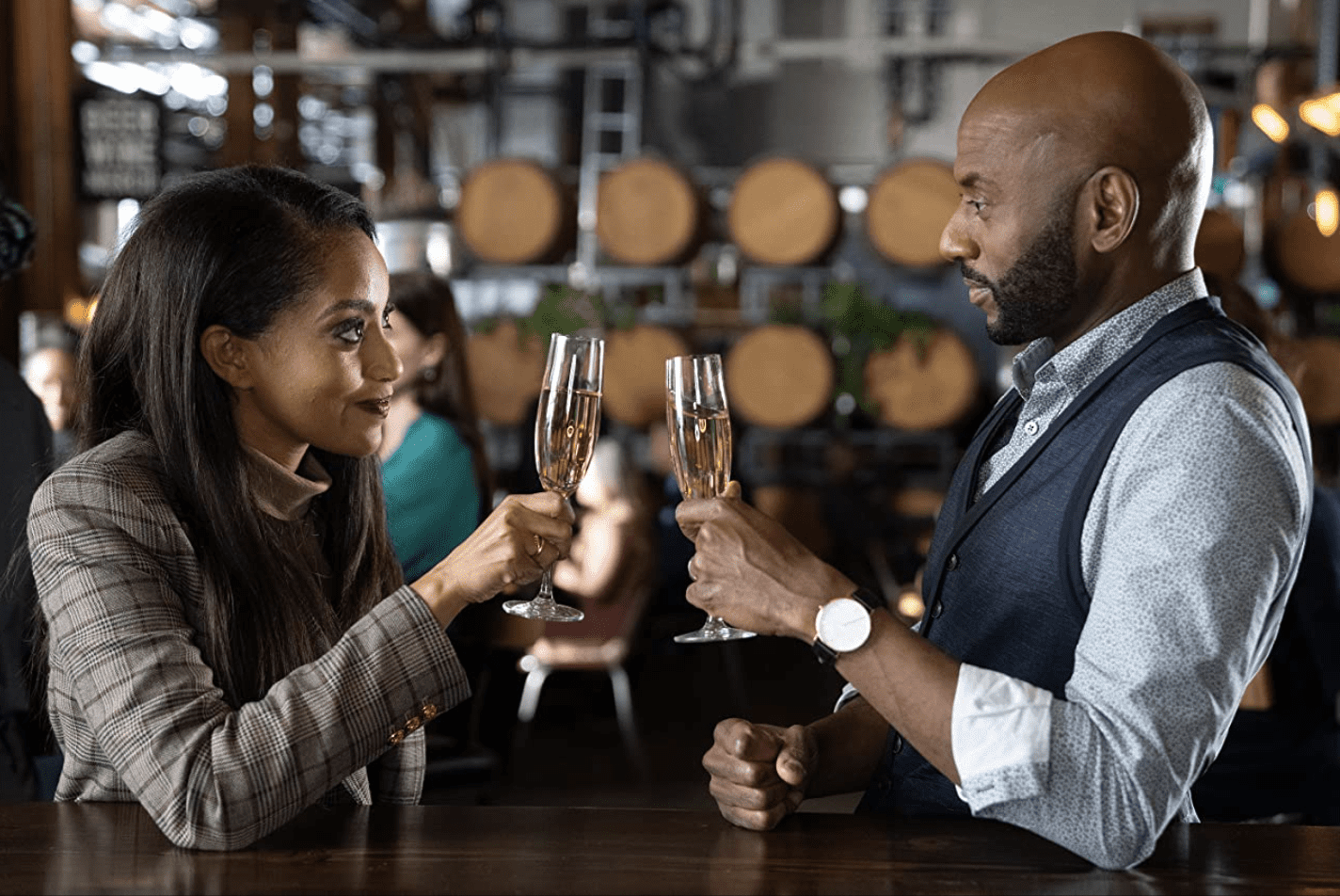 Rome and Regina struggle when foster child Tyrell learns about the truth of his mother's deportation. The couple winds up taking some time apart and when they're reunited, something feels off. Rome gets interested in his movie again and finally finishes it. His documentary impacts students at his old prep school, and he winds up working with them.
Maggie's boyfriend Cam (Ryan Hansen) throws her a surprise 30th birthday party. When Cam and Maggie run into a rough patch, Cam asks Gary for advice. To no one's surprise, they break up, and Maggie and Gary get back together. Sadly, Gary finds out he might have cancer again.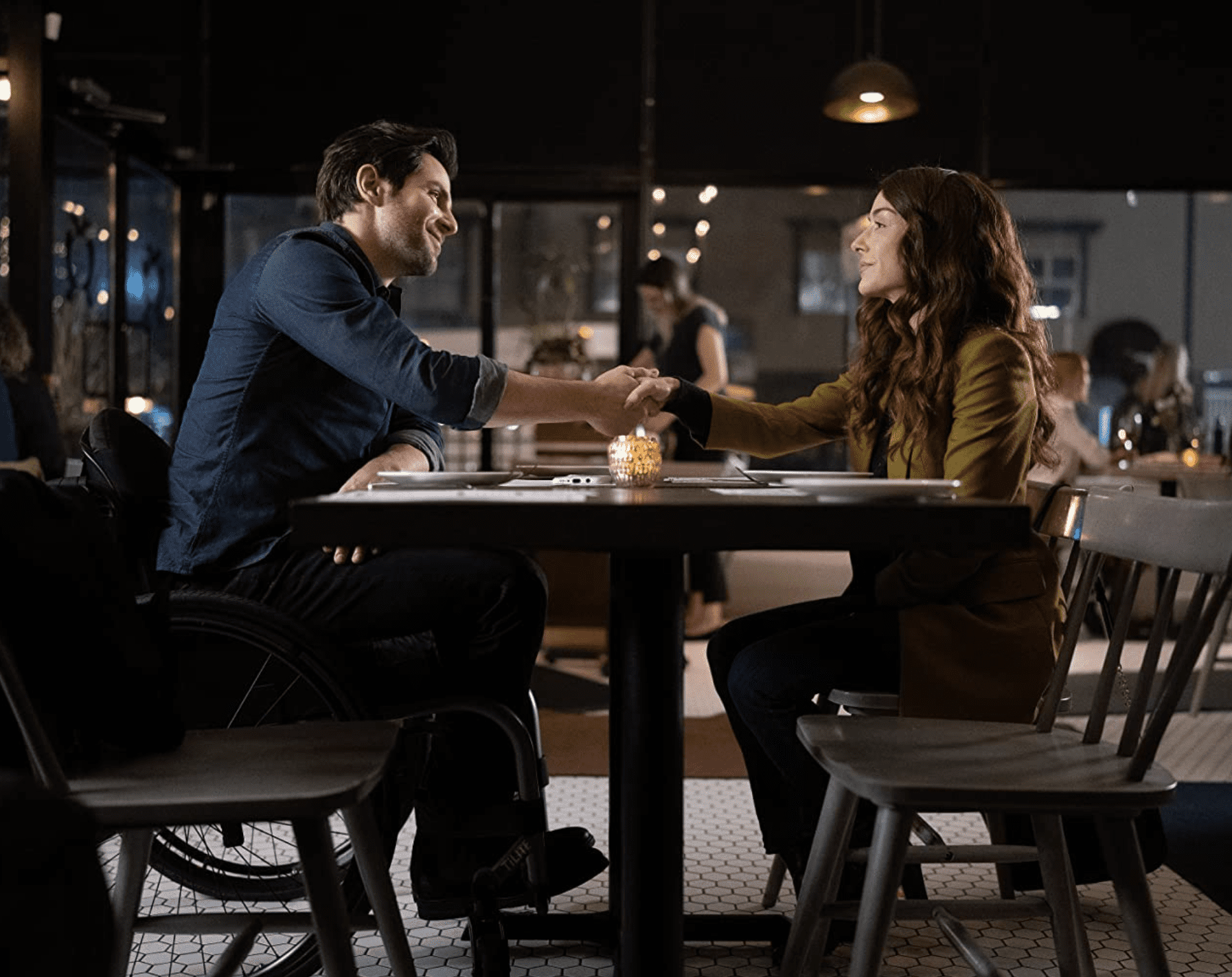 Sophie continues to pursue music and singing. Eddie helps her prepare for auditions, and she shares that she's been writing original songs. Then Eddie learns that Anna killed her ex-husband, who just so happens to be the man who assaulted Sophie.
What's Next for 'A Million Little Things'

The final season of "A Million Little Things" will hopefully start by telling us whether Gary has cancer or not. Tune in on Feb. 8 on Hulu, one of the best streaming services, to join the group of friends in the last chapter. Prepare for some tears as we say goodbye.