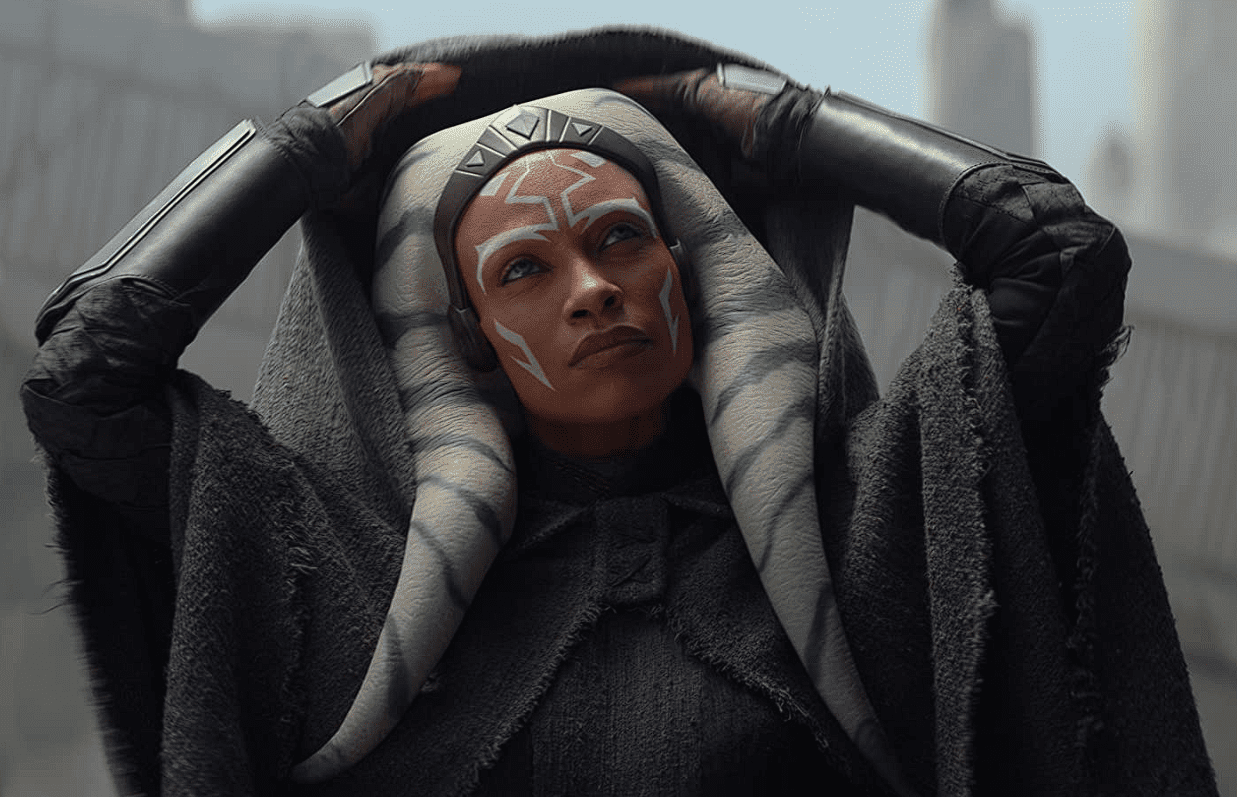 If you didn't watch the animated series "Star Wars: The Clone Wars" or "Star Wars: Rebels," you may not recognize the name Ahsoka Tano. But if you've been keeping up with the latest in Star Wars spinoffs, you'll remember meeting Ahsoka (Rosario Dawson) in the second season of "The Mandalorian."
While Dawson breathed fresh life into the character, Ahsoka's been a fan favorite for a while, thanks to the character's role in "The Clone Wars" and "Star Wars: Rebels." As an animated character, she's come into contact with several big-name Star Wars players, such as Anakin Skywalker, Darth Maul, and Bo-Katan Kryze. Since Ahsoka's already made a cameo in "The Mandalorian," it's safe to assume we'll see some familiar faces from various live-action and animated Star Wars series in "Ahsoka," as well.
Details are still sparse, but we do have some. Read on to learn everything we know about the "Ahsoka" series.
Or, watch the video version:
"Ahsoka" is scheduled for release on Aug. 23 of this year and we'll get eight episodes in the first season.
Expect Disney to release episodes weekly, as it has for "The Mandalorian," "The Book of Boba Fett," "Andor," "Bad Batch," and "Obi-Wan Kenobi." If you prefer to binge an entire season at one time, you'll have to wait an extra eight weeks.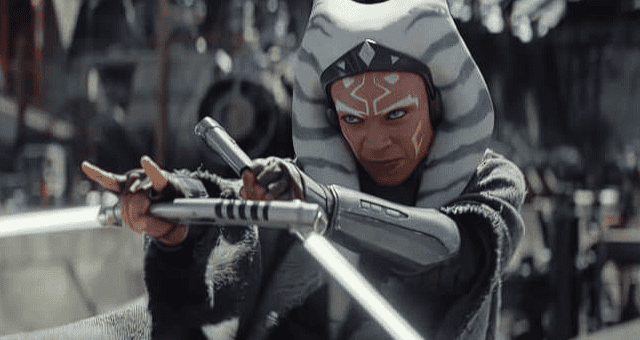 After the overwhelmingly positive fan reaction to Dawson taking on the role of Ahsoka, it would be ridiculous for the character to be played by anyone else. Dawson continuing in this role shouldn't be news to anyone, but it's important nonetheless. She's already proved she can give us an excellent and believable portrayal of Ahsoka.
It's a 'Star Wars: Rebels' Reunion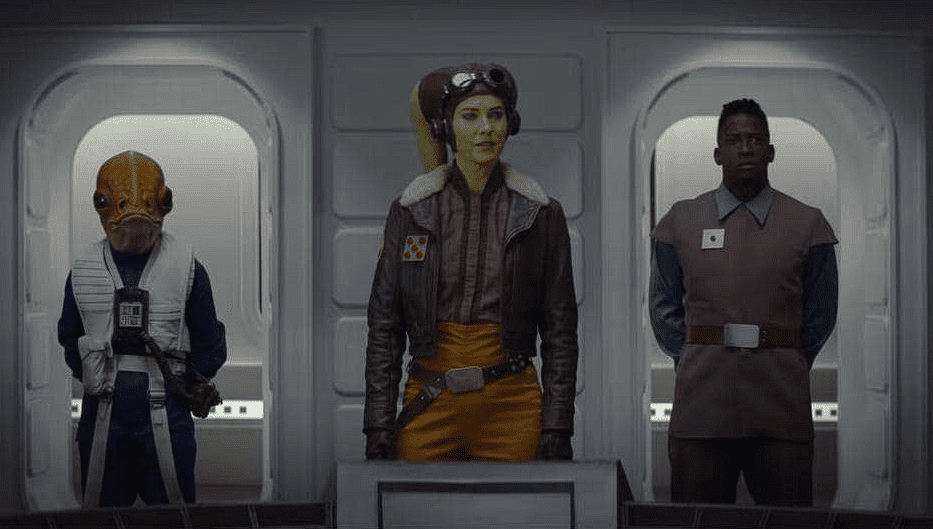 Big-time Star Wars fans will recognize Ezra Bridger (Eman Esfandi), Sabine Wren (Natasha Liu Bordizzo), Zeb Orrelios (Steve Blum), and Hera Syndulla (Mary Elizabeth Winstead) in the recently released "Ahsoka" trailer. Bringing back this many characters from "Star Wars: Rebels" certainly implies that the upcoming "Ahsoka" series is going to deal with some of the unanswered questions at the end of "Rebels," like whether or not Ahsoka and Sabine ever find Ezra after the defeat of Grand Admiral Thrawn. We see Sabine wielding what looks like Ezra's lightsaber in the trailer, so we can be certain that she hasn't forgotten about her search, even if it's "been a while" and "things have changed" — per the trailer — since she and Ahsoka last met.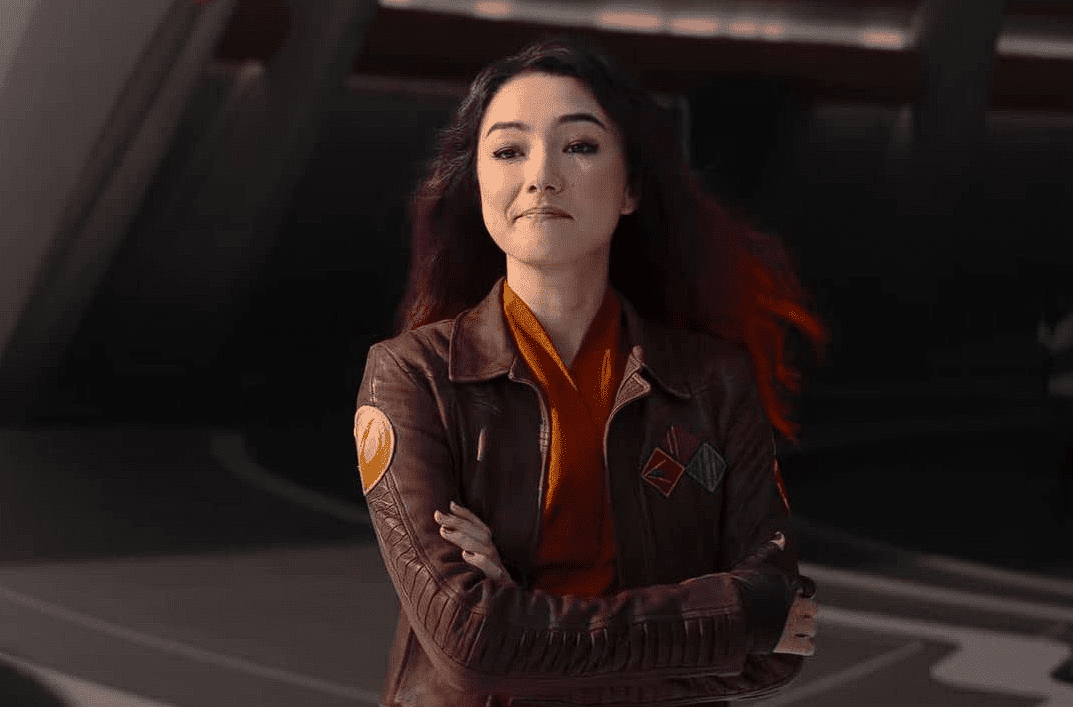 Loyal fans might remember that Sabine Wren is a Mandalorian, which means there's a strong likelihood that there will be more crossover between "Ahsoka" and "The Mandalorian." Given that the latest season of "The Mandalorian" teases the return of Admiral Thrawn and really leans into Bo-Katan's storyline, it seems silly to assume there won't be some kind of character overlap or series tie-in.
Dave Filoni and Jon Favreau Are Involved
Star Wars fans are a contentious bunch: Some prefer the prequels, others the original trilogy, and others still the newest three. Some even favor the 2018 Han Solo origin story, "Solo: A Star Wars Story." Simply put, Star Wars fans argue like the Mandalorian factions we've been presented with in recent years.
One thing that many fans have been able to agree on, however, is that Dave Filoni and Jon Favreau have been absolutely killing it — these two have had their hands on almost every Star Wars spinoff worth watching. They've collaborated frequently on "The Mandalorian" and "The Book of Boba Fett." Filoni brings his experience as showrunner for "The Clone Wars," "Rebels," and "Star Wars: The Bad Batch" to the table, and Favreau is responsible for writing some of the more memorable "Mandalorian" episodes, like "The Rescue," as well as some of the most successful Marvel movies. It wouldn't be a stretch to assume that Favreau is taking lessons he learned from the Marvel franchise and applying them to the Star Wars series.
Hayden Christensen's Confirmed Involvement

Fans last got a dose of Hayden Christensen when he reprised his role as Darth Vader in "Obi-Wan Kenobi," and his involvement in "Ahsoka" has been confirmed. Ahsoka was Anakin's apprentice before he became Darth Vader, and the "Rebels" crew encountered Vader in their adventures across the galaxy. The question we have is whether we'll get Christensen as Anakin in a flashback scene, or as Darth Vader.
If you haven't yet, watch the "Ahsoka" trailer: