The Roku 4 is one of the top streaming boxes on the market right now. It's a versatile, reliable device, and the Roku platform offers over 3,000 channels (and counting). But there's one thing that Apple TV and Chromecast do out of the box a whole lot better than any Roku, and that's casting a screen from a mobile device.
If you're an iOS user, you've probably heard of AirPlay. AirPlay is Apple's method of slinging your iOS device's screen onto your big screen via Apple TV. Roku doesn't have AirPlay, but there are ways to get some of the same functionality through other apps and channels. Though there's no perfect all-in-one solution, a combination of apps will give you the ability to sling streaming videos, photos, music, and more from your iOS device onto your big screen via your Roku player. We tried out a few different options and reviewed them below. Read our thoughts, and click the links to download whichever apps you'd like!
A Quick Word About Android Options
We're concentrating on iOS devices in this article because they're a bit trickier to cast to Roku than Android devices are. If you want to mirror the screen from an Android device, the answer is actually built into your Roku device. Just enable Roku's screen mirroring feature and follow the step-by-step instructions on Roku's website. This feature is still in beta, so it doesn't perform perfectly, but it's a start!
With that out of the way, let's move on and discuss your iOS options.
AllCast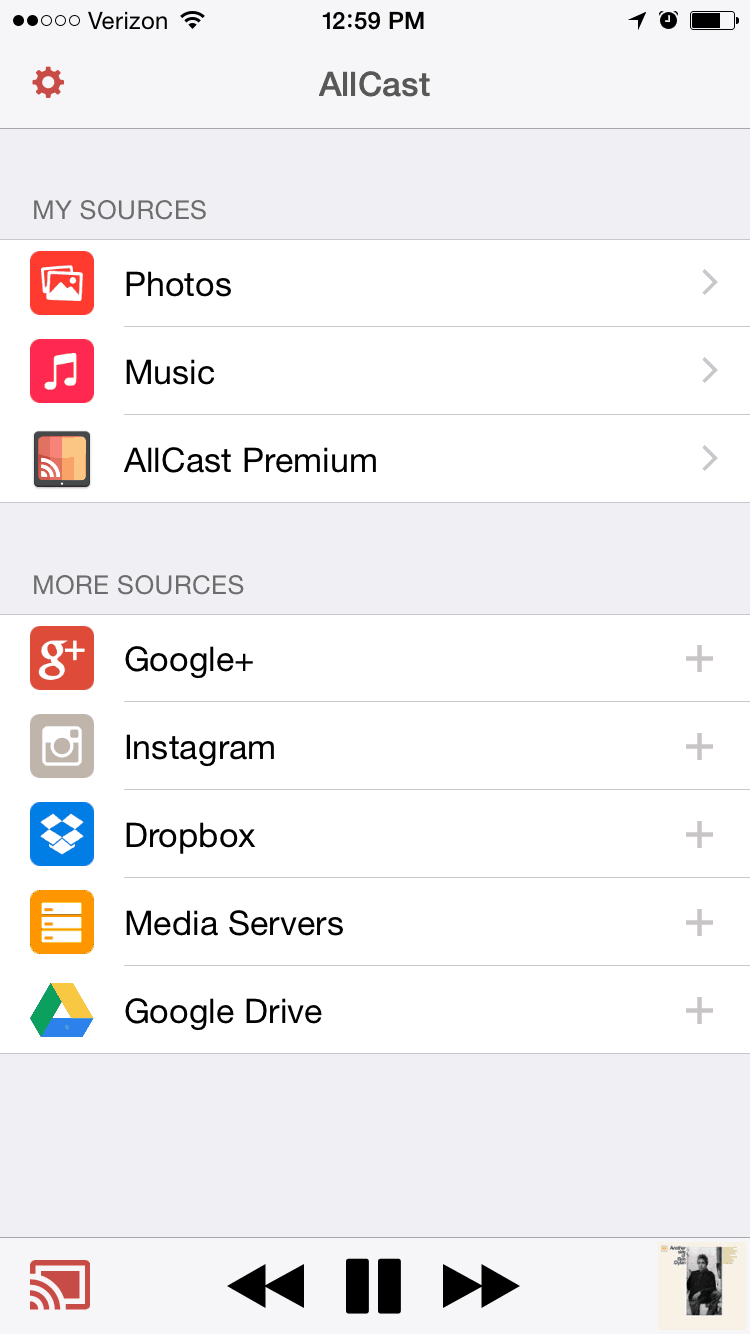 Price: Free, premium version available
AllCast, as the name suggests, offers you the ability to cast to a bunch of different devices from the same app. Supported devices include Apple TV, Fire TV, and (of course) Roku. AllCast is focused on letting you cast local content, like your videos, music, and photos, which makes it a pretty good substitute for AirPlay. AllCast crashed a few too many times for our taste, but it's still a decent option. We won't be springing for the paid premium version anytime soon, but we were impressed with what it could do when it felt like cooperating. You won't need a corresponding Roku channel to work this one – just the app is enough. It's worth noting that AllCast has 3.5 stars out of five on the Apple App Store, which is pretty high for this sort of app.
R-Cast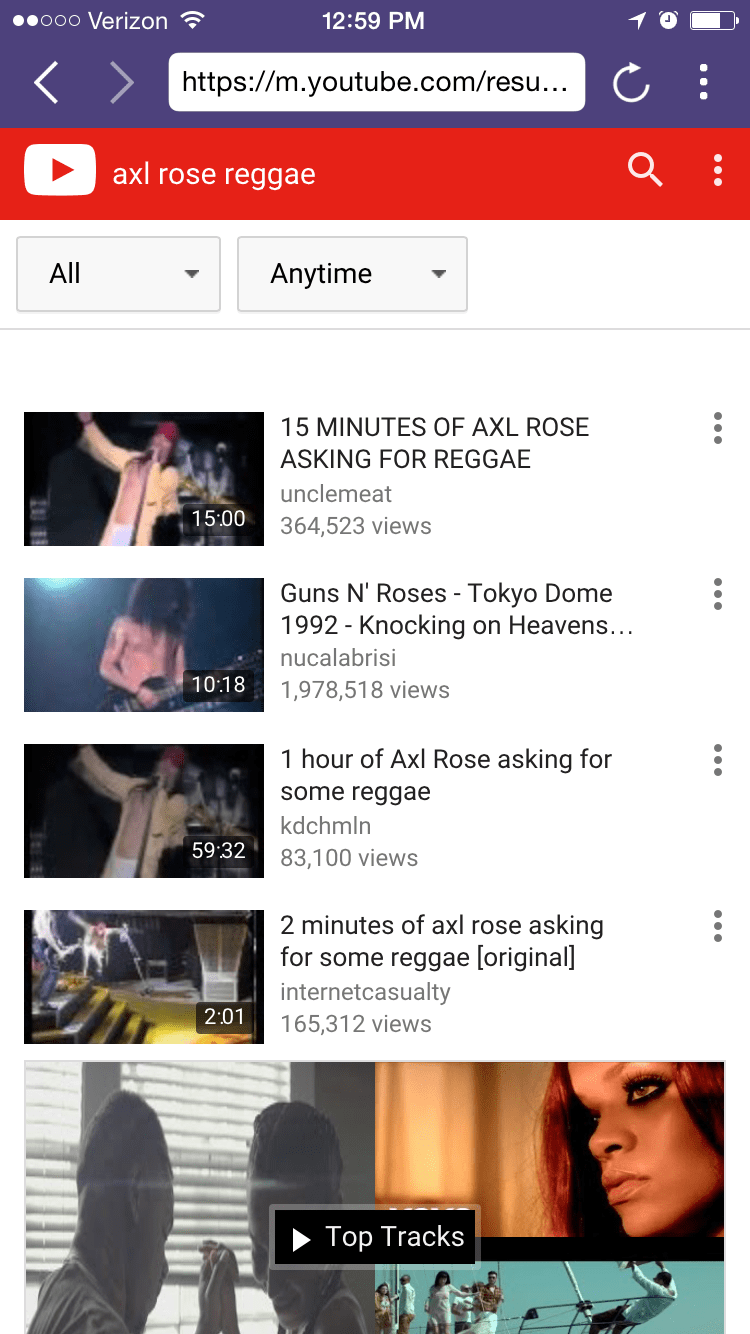 Price: Free, premium version available
Once you've downloaded both the R-Cast iOS app and the R-Cast Roku channel, you can use the two in conjunction to cast some content to your Roku device. There are limitations to this app, but can cast short streaming videos. We had some performance issues with this one, though, and that seems to be the norm – with 2 stars out of five, this had the lowest App Store user rating of any of the options we tried. The Roku channel isn't well-reviewed, either.
Video & TV Cast for Roku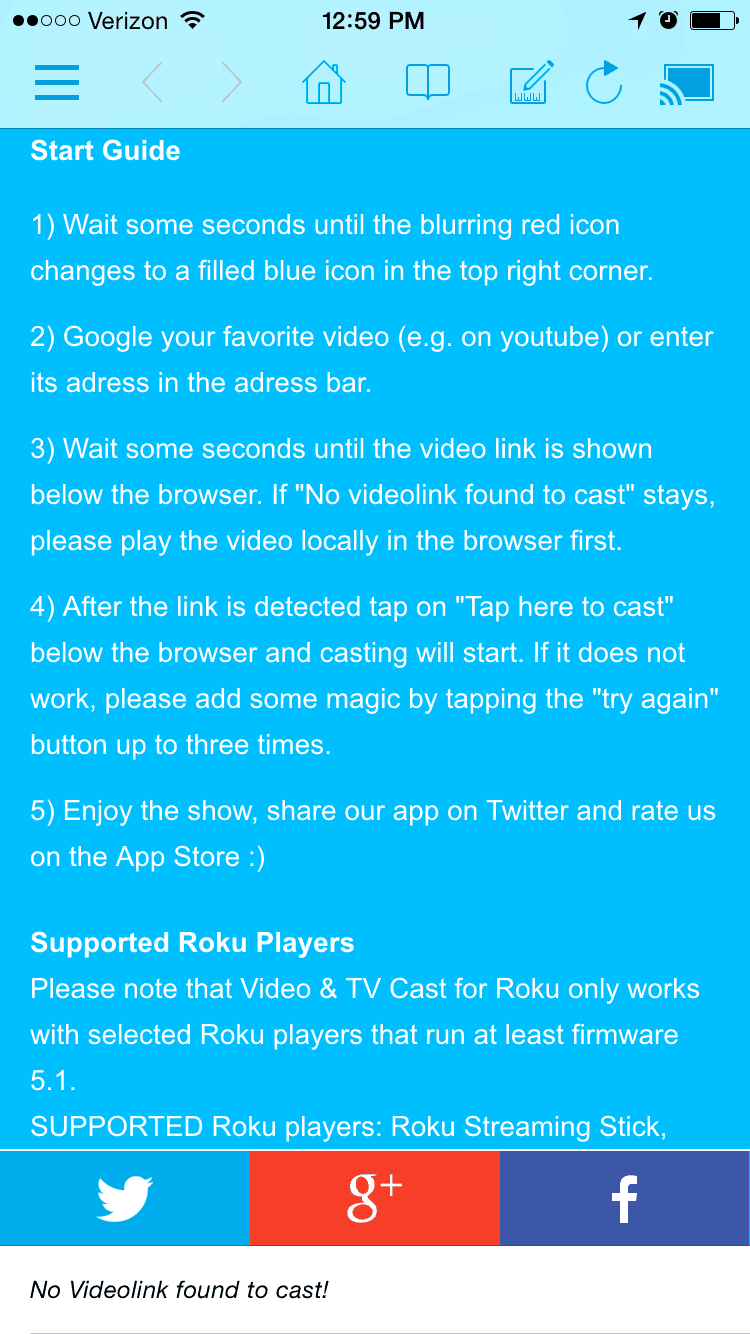 Price: Free
You'll only need the iOS app for this convenient service – no Roku channel required! As with R-Cast, this app works as a browser. Just navigate to the page you want, tap the cast button, and start casting. Of the two streaming video casting options, we strongly preferred this one. Video & TV Cast also makes versions of their app for smart TVs and Chromecasts, so you can stick with the same interface for multiple devices if you'd like.