Looking for more information about cord cutting, streaming, and free over-the-air TV? Check out our eBook, the ultimate book on cord cutting for beginners and experts alike.
In How to Watch TV Without Cable: A Complete Guide to Streaming & Free Over-the-Air TV, we put our expertise to work walking you through the process of cutting the cord and replacing cable with streaming services and free over-the-air TV. For you longtime cord cutters, we've also included information about more advanced cord cutting techniques, including media servers, PC TV tuners, and Raspberry Pi DIY projects.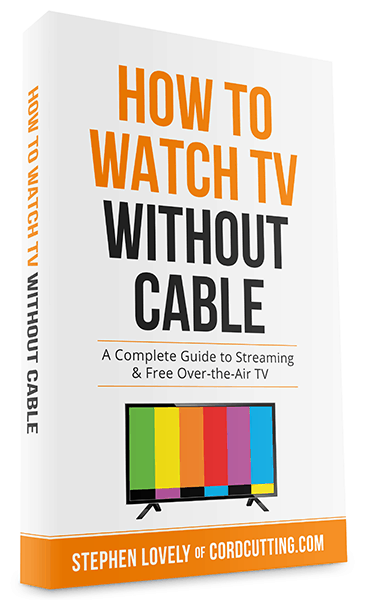 The book was written by Stephen Lovely (hey, that's me!) with help from our small team here at Cordcutting.com. If you enjoy our work here on the site, we think you're going to love this book.
You can get your hands on the eBook right now by heading over to Amazon. If you like it, do us a favor and leave us a good review! It will only take a moment, and it will help spread the word about the cord cutting movement and our community here at Cordcutting.com.
Special thanks to our sponsors, who were kind enough to support the book's production: Antennas Direct, Plex, Tablo, and Winegard.